We've become great fans of Edifier after trying out the Edifier NeoBuds Pro a couple of months back. That's why we were thrilled when the Chinese audio equipment manufacturer sent us another one of their products to test out. Today, we'll review the Edifier X3 true wireless earbuds – the brand's entry-level earbuds catered to consumers looking for products that offer the most bang for one's buck.
Edifier X3: Specifications
| | |
| --- | --- |
| Dimensions | Buds – 23 x 11 x 10mmCase – 50 x 36 18mm |
| Weight | Buds – 8gCase – 25g |
| Colour Options | Black | White | Pink | Blue |
| Controls | Touch Sensitive |
| Driver | 8mm |
| Charge Time | Buds – 1.5 hours Case – 1.5 hours |
| Playback Time | Buds – 6 hoursCase – + 18 hours |
| Audio codecs | Qualcomm® aptX™, SBC |
| Connectivity | Bluetooth 5.0USB Type-C |
| Waterproof Rating | IP55 |
Edifier X3: Unboxing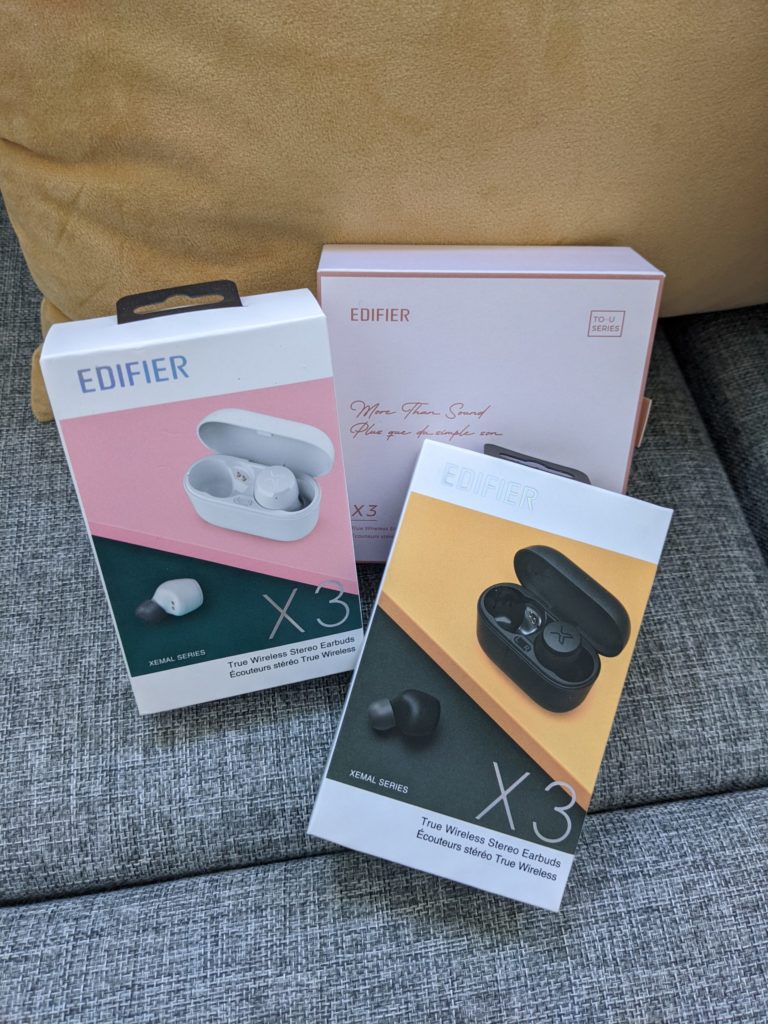 Your purchase of the Edifier X3 comes in a simple and compact box.
Inside the package, you'll find:
X3 Earbuds
Charging Case
Type-C charging Cable
3 x Ear Tips
Manual guide
Edifier X3: Design and Build Quality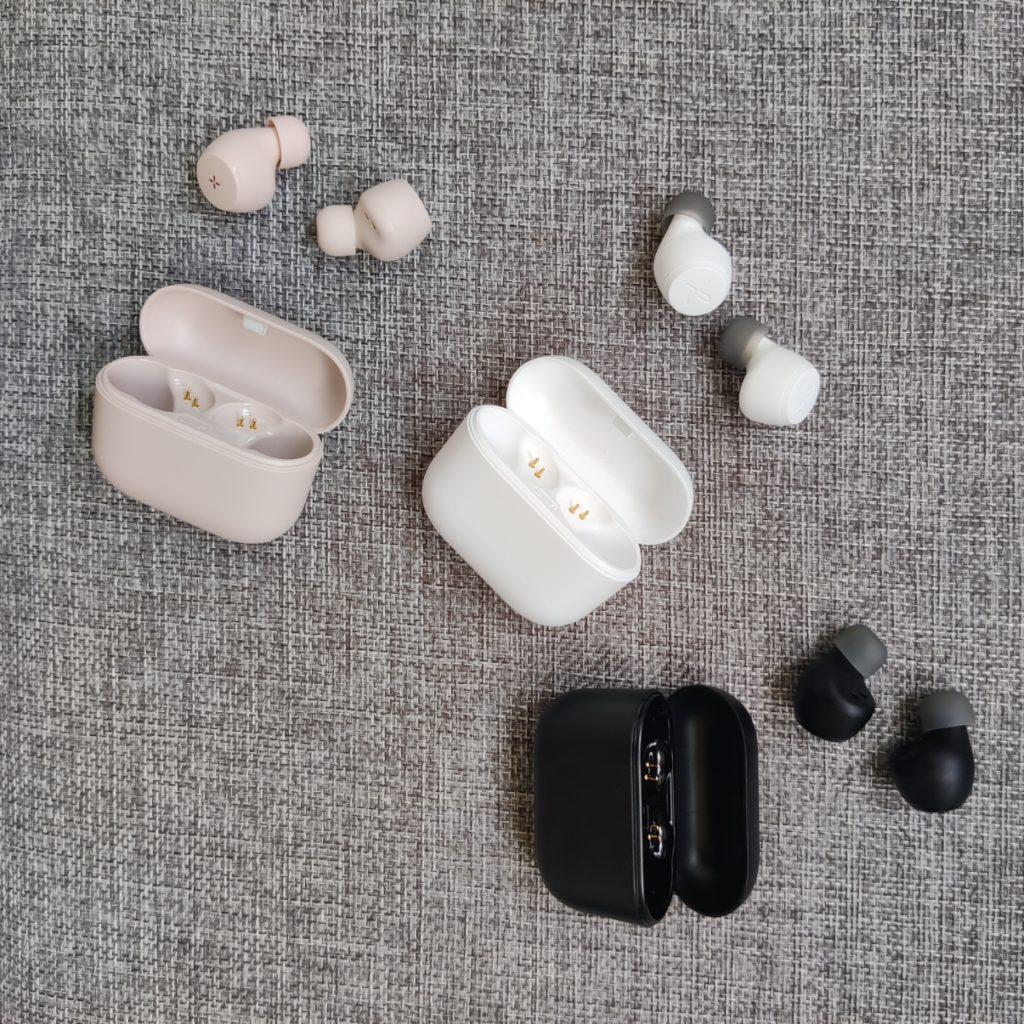 Earbuds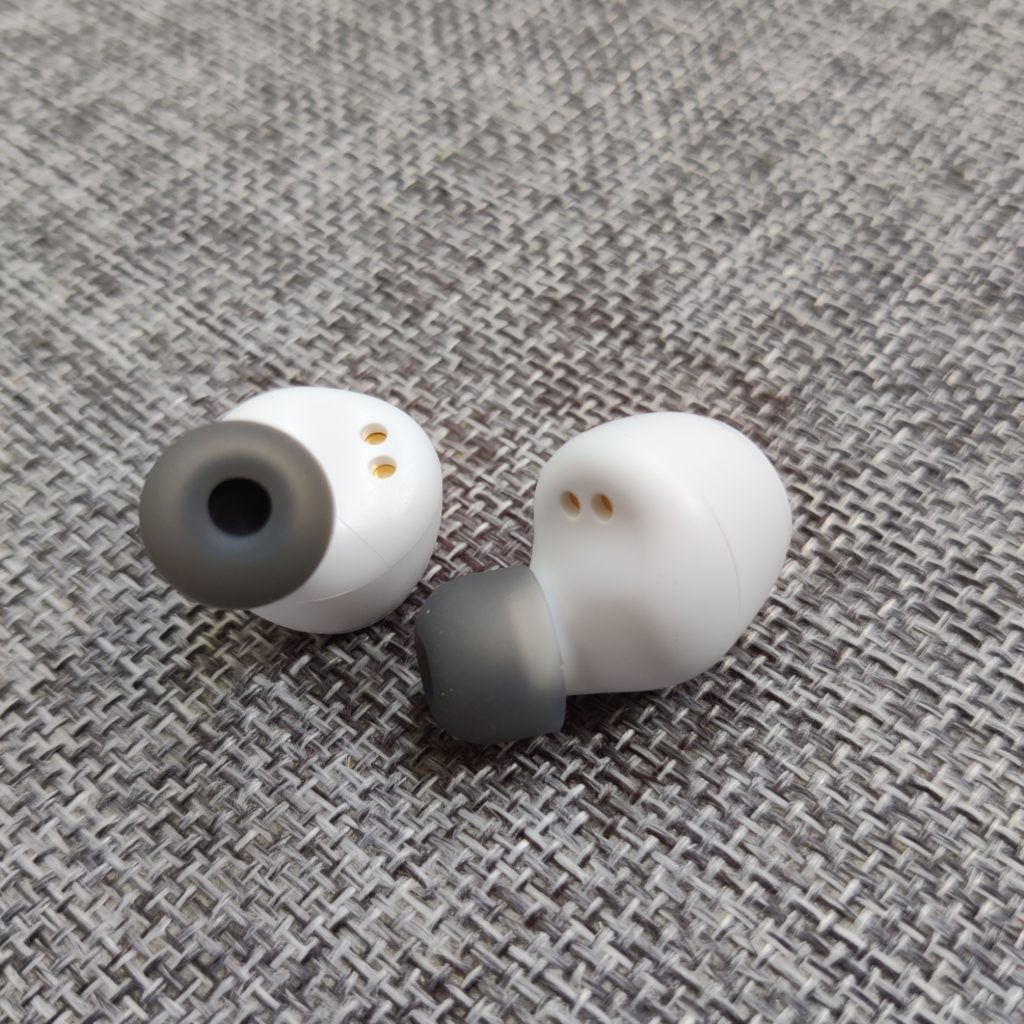 The earbuds themselves have a lightweight plastic build. It has a matte finish, which helps to prevent scratches and pesky fingerprint stains.
The bud-style earbuds sit comfortably in the ears – we did not have to switch out the default ear tip size. But if you do have to, Edifier has kindly included two more sizes of rubber ear tips for you to find the perfect fit. The earbuds' lightweight design also makes them incredibly pleasant to use for lengthy listening sessions.
The earbuds also have small holes for the microphones and an LED status light that lights up when the earbuds are charging in the charging case, allowing you to check if the earbuds have connected to your device.
Charging Case
The charging case is incredibly cute (for lack of a better word). At 25g, it's tinier and lighter than what you'd be used to. It's very pocketable and you can easily throw it into your bag. That said, however, the Edifier X3 does not feel cheap in the hands. It manages to avoid being "so light it feels cheap".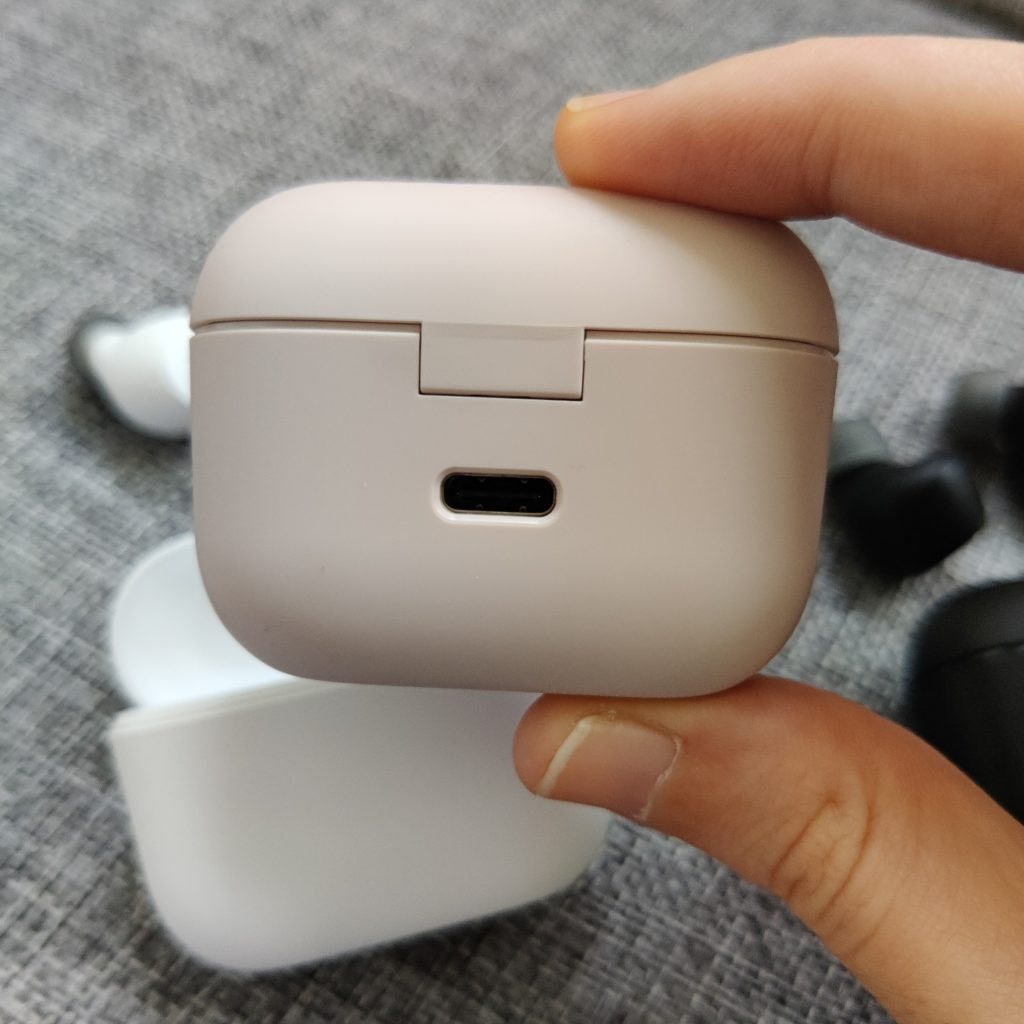 Like the earbuds, the charging case sports a matte plastic design. The case is rather basic aside from a single LED indication on the front to display when the case itself is charging; sadly, it does not reveal the charging status of the earphones, so you'll have to open it up to check the earbuds themselves.
Opening and closing the case is easy, but closing it is a tad loud. A Type-C charging connector is located on the back of the charging case.
Edifier X3: Features
Touch Control
Despite being a pair of budget earbuds, the Edifier X3 comes with a touch control panel. The earbuds come fitted with a high-precision touchpad which we were greatly impressed by. It was easy to control and very responsive.
Here's what you could use the touch control panel to do: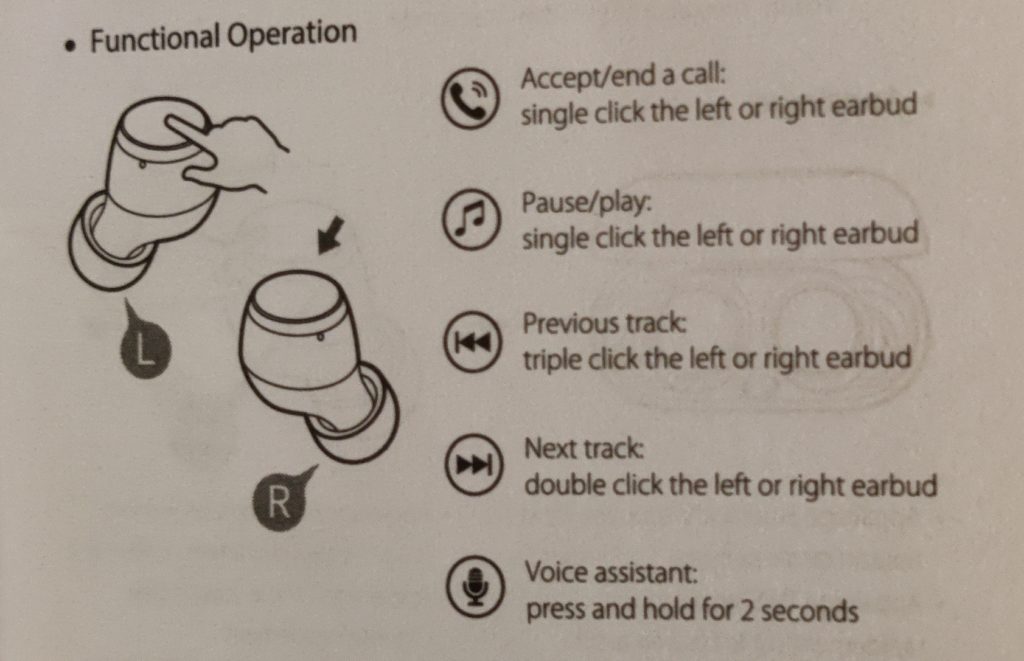 Unfortunately, the Edifier X3 does not have the function of volume control using touch control or customizing the controls. If you're really lazy to take out your phone to control the volume of your audio, you could summon your voice assistant to do it for you.
Noise Cancellation
While you won't get Active Noise Cancellation on the Edifier X3 as you do on more pricey earbuds, the passive noise cancellation on the Edifier X3 does a pretty good job at blocking out ambient noises around you.
The earbuds are equipped with a CVC V.8.0 noise-cancellation technology that reduces environmental noise, effectively providing high-quality passive noise isolation for an immersive user experience.
More specifically, the noise reduction aperture at the top of the earbuds captures external noise while the CVC 8.0 algorithm processes internal digital data and reduces background noise during calls to create clear sounds.
If you aren't a fan of the pressure-like feeling in your ears when you use earbuds with Active Noise Cancellation, the passive noise cancellation technology on the Edifier X3 might be just right for you.
IP55 Dust and Water Resistance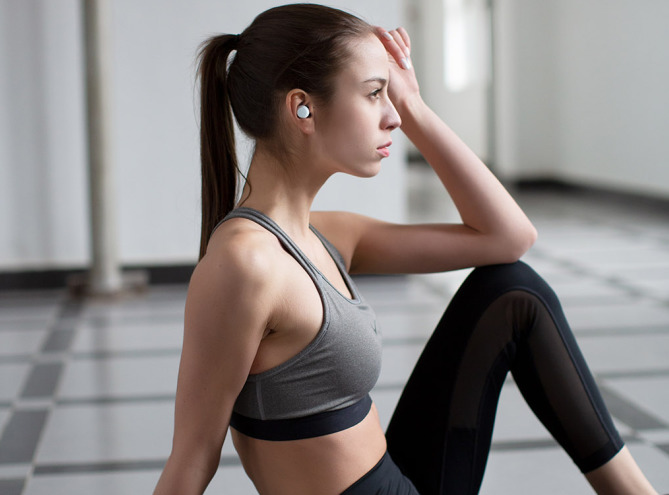 The earbuds feature an IP55 dust and water resistance rating so you can bring them around as you go out and about your day or while you're working out.
Edifier X3: Audio Quality
Considering its price, the sound quality on the Edifier X3 was actually pretty good. The earbuds are equipped with Qualcomm® aptX™ audio decoding technology and SBC codec support which are designed to improve Bluetooth sound quality.
On our test, the audio was clear and the focus on details was good too. When listening to music with lots of instruments, the X3 was able to separate them so you can listen to them all in the music. The overall soundstage of this pair of earbuds was also pretty wide.
One downside is that at lower volumes, the bass was not as present. However, as you increase the volume, you will be able to hear some bass creeping in – thankfully, the Edifier X3 gets plenty loud.
Edifier X3: Battery Performance
The X3 earbuds can last up to 6 hours on a single charge, which is rather amazing for a set of earbuds with such a small size. The charging case will offer an extra 18 hours of listening time before it has to be recharged, giving you a total of 24 hours of listening time. We're also pleasantly surprised that Edifier managed to squeeze in a 350 mAh battery into the X3's tiny charging case.
Charging up the case took a little under two hours, which is okay.
Edifier X3: Pricing
The Edifier X3 is available at a price of USD$25.
Edifier X3: Final Verdict
With the Edifier X3, you won't get wireless charging, fast charging, Active Noise Cancellation, and all the bells and whistles that drive up the price of fancy earbuds on the market. But if you're looking for an affordable pair of earbuds with good sound quality, an IP rating to get you through your workout, a compact design for easy carrying, and one that can last you an entire day, definitely consider the Edifier X3.