If you've been working from home for a while now, you should have gotten used to the 'aircon-less' life in your home office. Just as you perspire in the perpetual summer heat that defines Singapore, your laptop can overheat along with environmental temperatures. While a little heat won't cause you too much harm, we can't say the same for your laptop. An overheated laptop suffers both in terms of performance and lifespan. If you're looking to remedy this situation, fret not, you don't have to invest in a new aircon. A laptop cooler may just be what you need. Today, we'll review the Cooler Master Notepal X150 Spectrum to see if it's cool enough for you.
Technical Specifications
| | |
| --- | --- |
| Compatibility | Supports up to 17″ laptops |
| Ports | 3x USB 2.0 / 1x USB-C |
| Power | USB 5V DC |
| Noise | up to 26 dBA |
| Air Flow | 57 cfm |
| Fan Speed | 1000 rpm ± 15% |
| Power Consumption | 1.05 W |
| Fan Dimensions | 160 X 160 X 15 mm |
| Dimensions | 386 x 280 x 58 mm |
Design
Although it is rather large, the Cooler Master Notepal X150 Spectrum is lightweight and you can move it around with ease. The size of the stand allows it to support up to 17″ laptops, which pretty much covers most users' needs.
The laptop stand sports an all-round plastic construction, except for its metal ventilation grille mounted on the front which adequately provides support for a laptop. You'll also find Cooler Master's logo on the front and below that on the front edge of the stand is a RGB backlit strip.
Power the laptop stand, turn on the fan, and the multicolor LED lights will turn on automatically. Unfortunately for members of the anti-LED lights club, the lights on the Cooler Master X150 Spectrum cannot be turned off.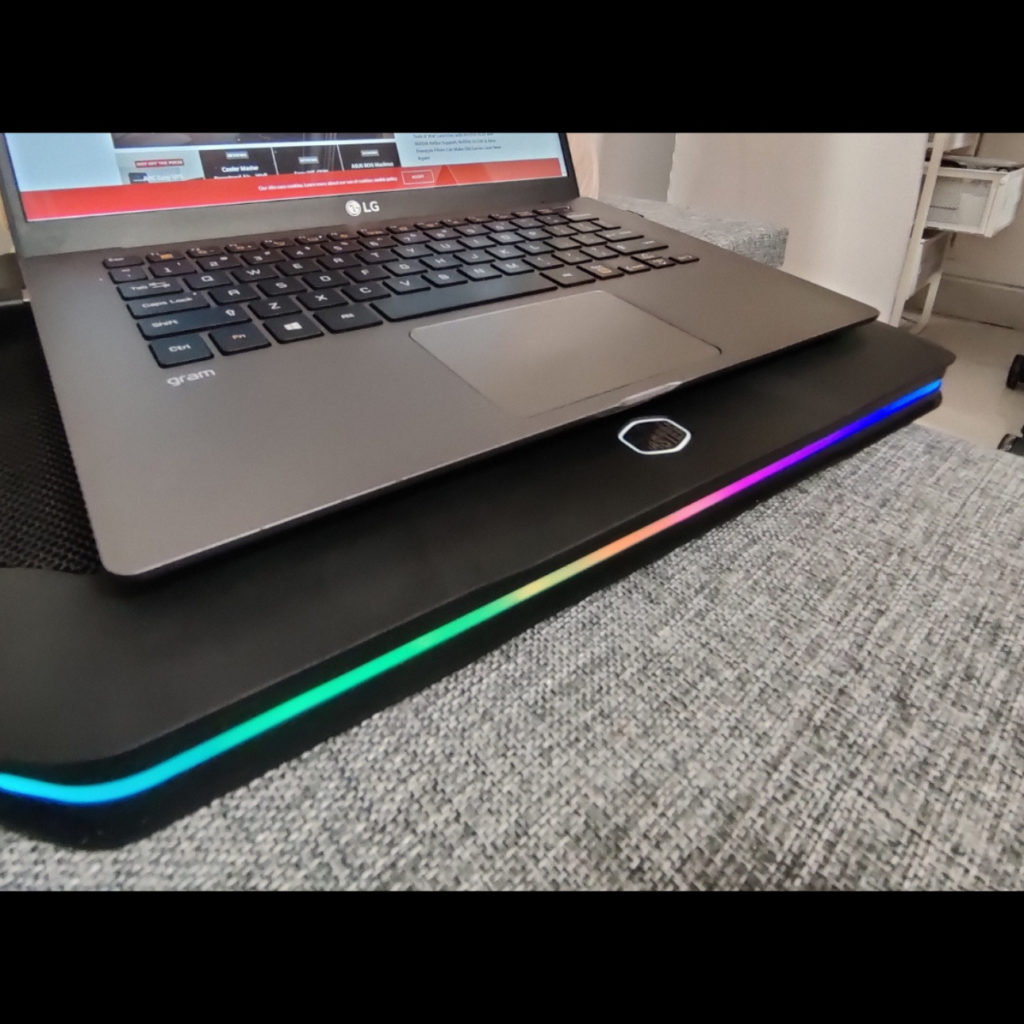 There also isn't an option for you to adjust the angle of the laptop cooler. On a flat surface, you get the default angled slope that is a pretty ideal elevated incline. The incline is also supposed to promote increased ventilation and heat dissipation.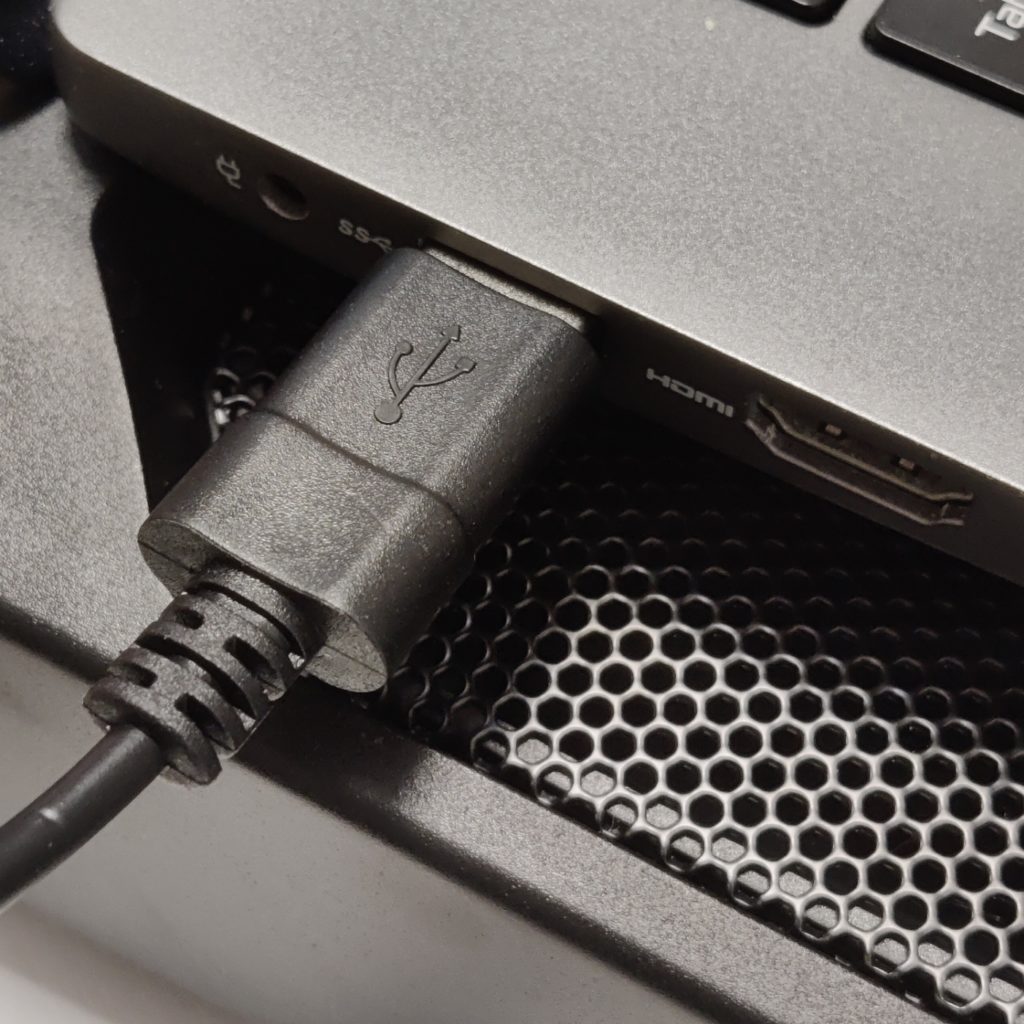 In terms of connectivity, the laptop cooler stand allows for 3 USB and 1 USB Type-C interface to connect all your accessories.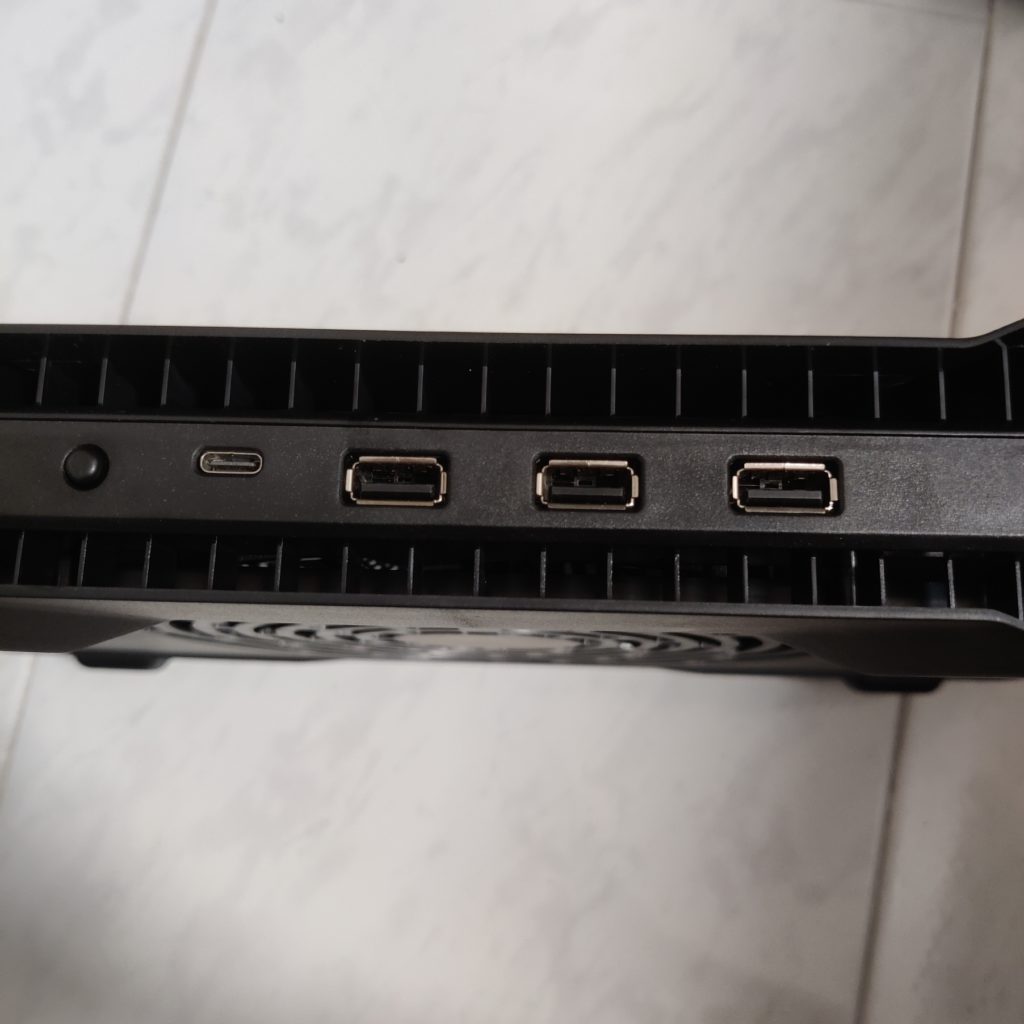 Turn over the laptop stand and you'll find rubber anti-slip pads that prevent the stand from moving around.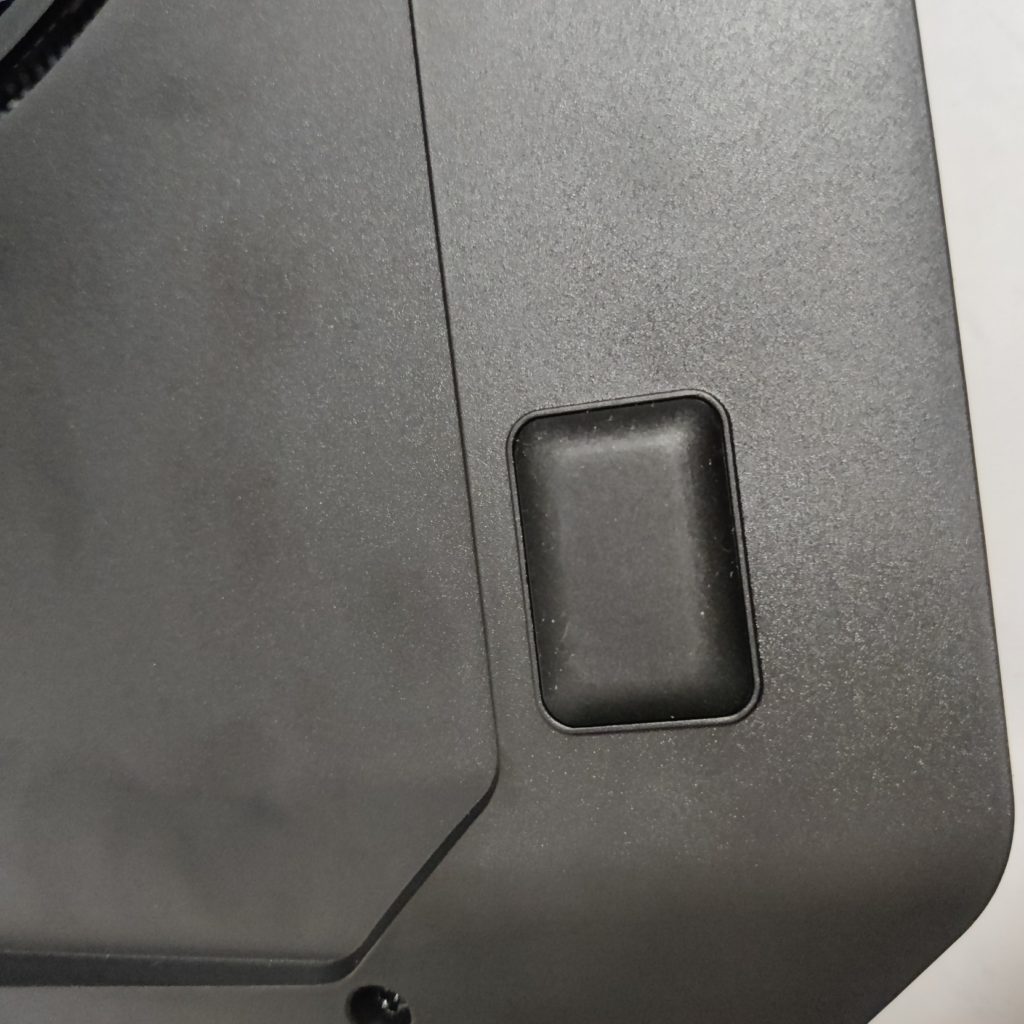 Cooling Test
To put the Cooler Master Notepal X150 Spectrum to the test, we tested the temperature of the CPU package at idle situation, when it's not running any programs. Temperatures are measured with the HWiNFO software.
Then, we will run the Cinebench R20 Multi-Core CPU test and see how the CPU behaves when on load.
The laptop that we used was the LG Gram 14Z90N with an Intel Core i5 processor, which has 4 cores and 8 threads.
The results are as follows:
| | | | | |
| --- | --- | --- | --- | --- |
| | Minimum Temperature | Maximum Temperature | CPU Frequency | Cinebench R20 nT Score |
| Without Cooler Master Notepal X150 Spectrum | 54°C | 96°C | ~1,097 MHz | 819 points |
| With Cooler Master X150 Notepal Spectrum | 47°C | 90°C | ~1,254 MHz | 910 points |
Evidently, the laptop cooler did its job – the laptop saw a decrease in maximum temperature of 6°C from 96°C to 90°C. Moreover, by maintaining the laptop at a lower temperature, the laptop's performance and speed saw slight improvements as well – from a CPU core clock of about 1,097 MHz to a more stable and high 1,254 MHz.
Noise
Cooler Master claims that the 160mm fans of the laptop cooler work quietly at 26dB. That's pretty quiet, as compared to the Cooler Master Notepal I300 LED, which we reviewed previously. Those extremely sensitive to background noise may notice it, but for the most part, we could not hear the laptop cooler at work.
Pricing and Availability
The Cooler Master Notepal X150 Spectrum is available at a suggested retail price of SGD $69.
Check out the full range of Cooler Master's notebook coolers here.
Verdict
At its core, the Cooler Master Notepal X150 Spectrum does its job. It effectively (and relatively quietly) cools a laptop and can easily be plugged in to when your laptop gets too hot. More than that, the laptop cooler stand provides additional connectivity as well as an air of aestheticism to your work set-up – that is, if you're a fan of colorful lighting.