A new standard in Gaming Graphics
When NVIDIA first launched their new RTX technologies with the graphics cards based on the Turing architecture (RTX 20 series), it changed how we think about gaming graphics. Never would we have thought that the introduction of ray tracing in games could make them so realistic. It was also the first time we saw how graphics card can do more with less, just by enabling DLSS.
RTX technologies has set a whole new standard in gaming, giving gamers an unparalleled gaming experience with the highest level of fidelity, superb immersion and uncompromised performance.
More Games now support RTX technologies
At launch, there were a limited number of games that can take advantage of the new RTX technologies found on the new graphics architecture. Fast forward to today, many game developers saw the benefits of RTX technologies and included support for their games. At the time of writing, there are officially 36 games launched with support for RTX. The latest additions for 2021 includes:
| | |
| --- | --- |
| Game Title | Support |
| Call of Duty: Warzone | DLSS |
| Outriders | DLSS |
| Five Nights At Freddy's: Security Breach | Ray Tracing and DLSS |
| The Medium | Ray Tracing and DLSS |
| F.I.S.T.: Forged In Shadow Torch | Ray Tracing and DLSS |
| Iron Conflict | DLSS |
| Edge of Eternity | Early Access |
| Fortnite | Ray Tracing and DLSS |
All about RTX Technologies
With the Turing Architecture, NVIDIA has introduced both RT Cores and Tensor Cores into their GPUs. RT Cores are accelerators that are made to excel in Ray Tracing computations, while Tensor Cores works well with AI workloads such as training and inferencing. RTX Technologies enables Ray Tracing and Deep Learning (AI) Super Sampling (DLSS) to games.
Last year, NVIDIA's launch of their graphics cards based on their latest Ampere GPU architecture also saw an improvement to both the RT Cores and Tensor Cores. The RT Cores, which is in its 2nd generation now, is said to be twice as fast as their predecessors. The new 3rd generation Tensor Cores found on the Ampere architecture also quadruples throughput per clock. This makes RTX technologies better than ever.

NVIDIA DLSS
Conventional Super Sampling methods render frames at a much higher resolution to obtain a more detailed image, then shrunk to its desired display size. As more information of the frame is now achieved with Super Sampling, the down-sampled image will appear to be of higher quality, with smoother transitions from one pixel to another along the edges of objects. However, Super Sampling requires huge computational cost as it literally renders graphics at a higher resolution thus causing gaming performance to be affected significantly.
DLSS uses Deep Learning methods to achieve Super Sampling. By training an AI model to look at how high-resolution frames are down-sampled, and applying this AI model to games, NVIDIA was able to significantly improve the quality of gaming graphics. Thanks to the use of dedicated AI compute system within the GeForce RTX 20 series GPU, known as Tensor Cores, DLSS compute (inference) is offloaded and graphics performance is not affected. This allowed them to achieve the unachievable – improving gaming graphics while retaining or even improving performance.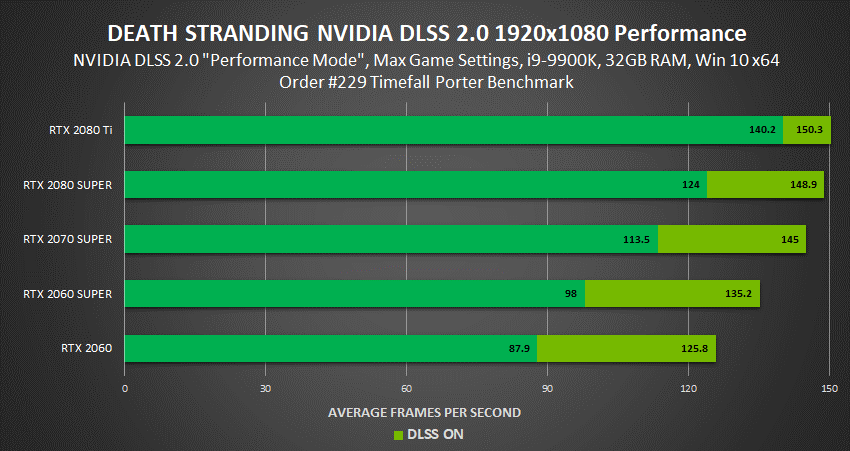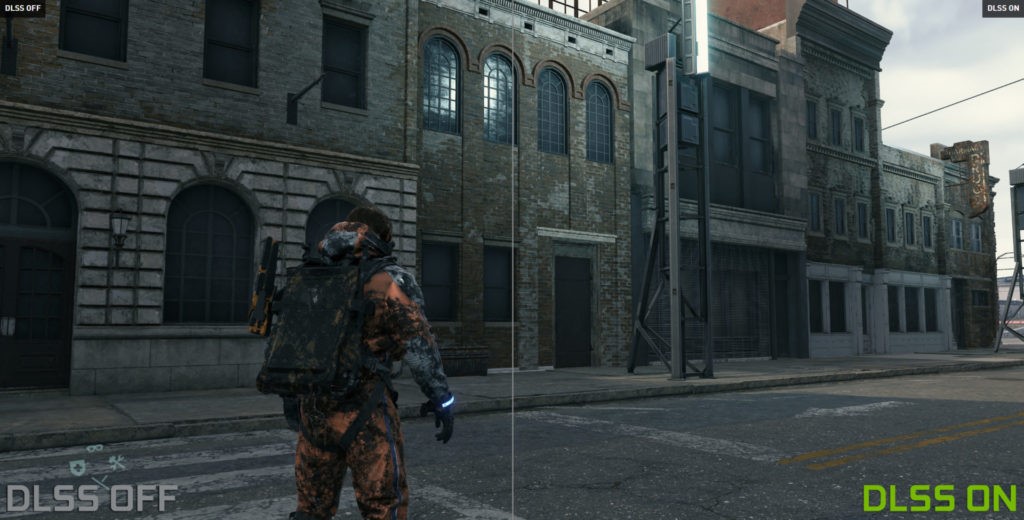 Ray Tracing
Known to many as the holy grail of gaming graphics, ray tracing brings real-time cinematic-quality rendering to even the most visually intense games. Ray tracing simulates the physical behaviour of light in virtual space to achieve realism in games.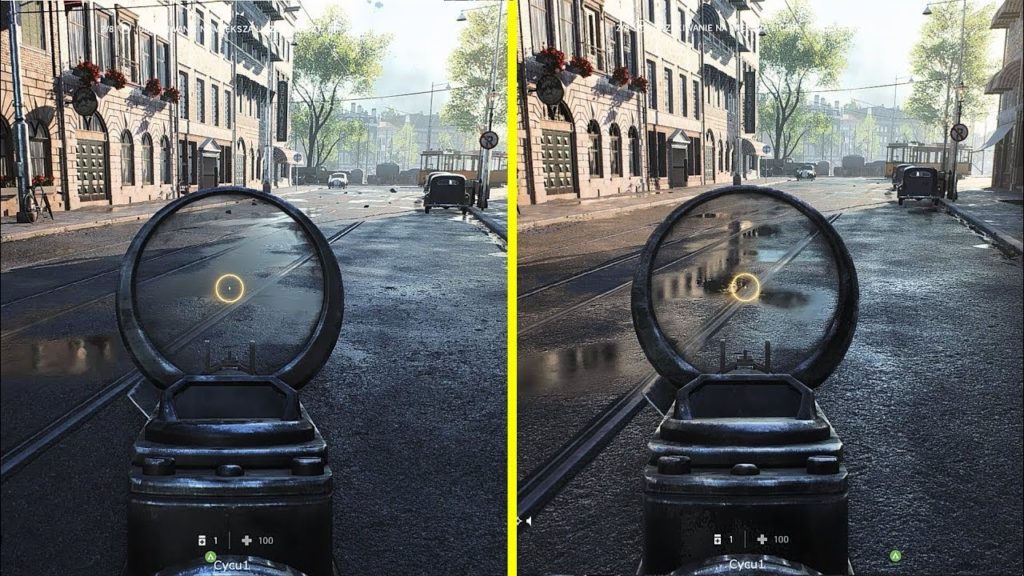 The ultimate goal for game developers is to enable full ray tracing as the global illumination technique for their games. While most games today support ray tracing for a portion of their games; water bodies or certain surfaces, the new Ampere GPUs with 2nd generation RT cores has made it closer towards the goal. For example, Metro Exodus already features global illumination with Ray Tracing. To further improve performance, DLSS is also used. This pairing brings ray traced global illumination in games accessible to users in real time for PC gamers for consumer hardware.
https://www.youtube.com/watch?v=bzZG4iEFVac&feature=emb_logo
RTX Technologies more accessible than ever
With the release of new GeForce RTX 30 Series GPUs for laptops at CES 2021, we expect to see many more gaming laptops supporting RTX Technologies. Launching from the 26th January 2021, more than 70 new laptops will now feature the new Geforce RTX 30 Series mobile GPU that is based on the Ampere architecture.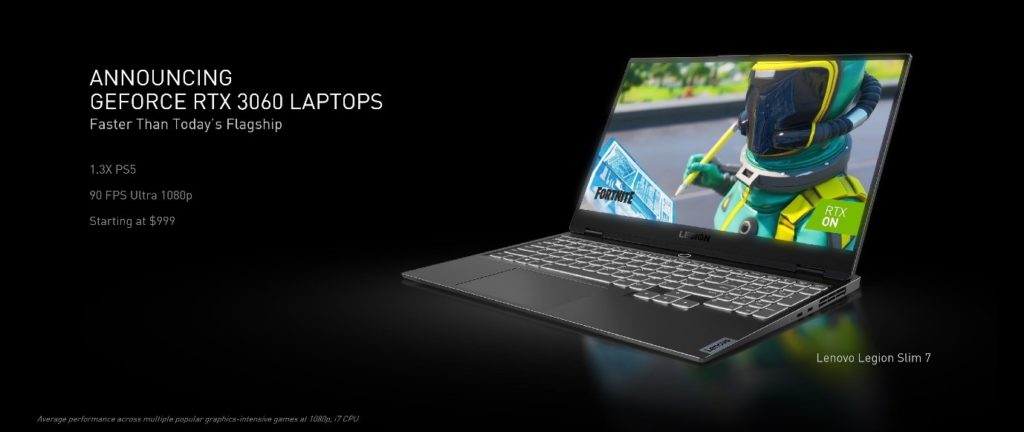 Starting at a price of USD999, the new GeForce RTX 3060 equipped laptop can deliver 90 frames per second on the latest games with ultra-settings at 1080p. They are even faster than some laptops featuring NVIDIA's previous flagship mobile GPU, GeForce RTX 2080 SUPER, which typically sells above USD2000.
The new GeForce RTX 3070 and RTX 3080 mobile GPU also sets the new benchmark for GPU performance, bringing out the best of the best with RTX technologies.
The matter of fact is, if you were to purchase a new gaming laptop in the market right now, you would have already been equipped with RTX technologies. So, game on, and enjoy the best performance and graphics quality that you can get with NVIDIA RTX technologies!