Huawei's first everyday smartwatch with a rectangular face design and virtual personal trainer will be available in Singapore for S$148 from 24 October 2020
Versatile, stylish and packed with long battery life, the HUAWEI WATCH FIT is fit for all occasions and users
Pre-order available from 17 – 23 October with exclusive premiums worth S$116
SINGAPORE, 13 October 2020 – Huawei today announced that its HUAWEI WATCH FIT, the everyday smartwatch fit for all scenarios, will launch in Singapore on 24 October 2020. Pre-orders will start from 17 – 23 October, with an exclusive premium bundle worth S$116. The first smartwatch from Huawei to feature a rounded rectangular face, the HUAWEI WATCH FIT is a lightweight, all-rounded lifestyle companion that offers a gorgeous finish and comfortable wearing experience.
Fit For All Movements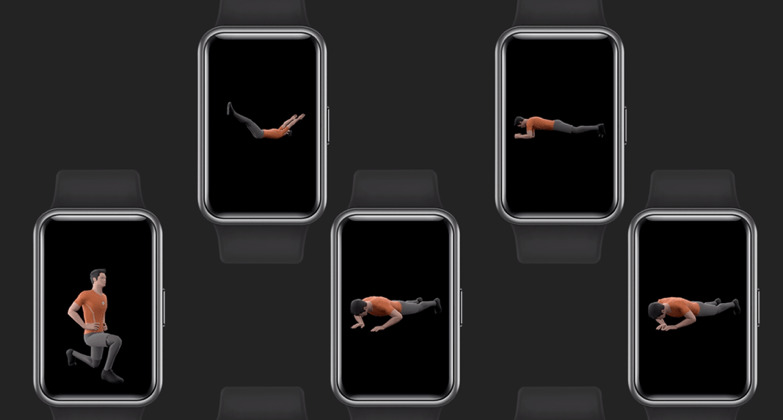 A personal trainer on the wrist: get moving anytime and anywhere with the animated fitness courses
The HUAWEI WATCH FIT redefines fitness and encourages users to try new ways of movement powered by intelligent technology and smart features. It can transform into an on-the-go personal trainer, with 12 animated fitness courses that allow users to exercise anytime and anywhere. It also supports 12 professional workout modes, and 96 free workout modes that cover almost all mainstream indoor and outdoor sports, made for every discipline.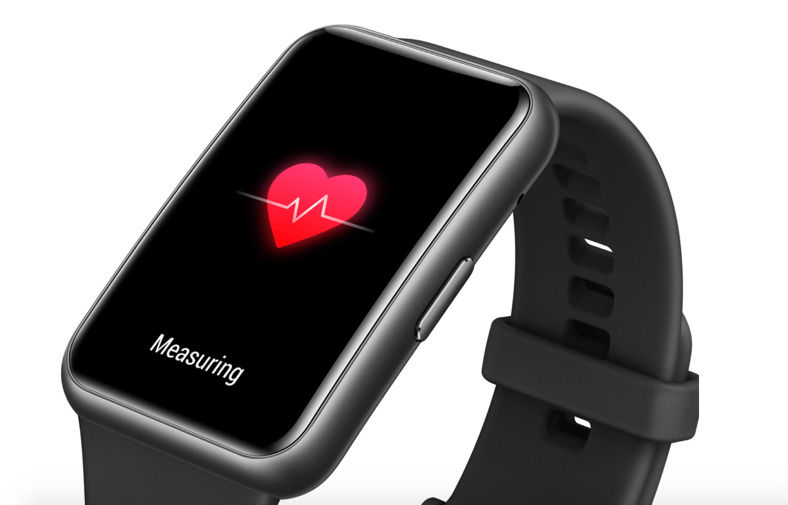 The heart rate monitoring technology developed by Huawei was recently cited by the ESG 2020 guidelines in recognition of its effectiveness in detecting atrial fibrillation 
Additionally, the HUAWEI WATCH FIT provides scientific health tracking and improved all-rounded monitoring, giving real-time statistics for an accurate read. With monitoring features that integrate heart rate, blood oxygen saturation (SpO2), sleep quality, menstrual cycle and stress level, users can stay on top of their health. The HUAWEI WATCH FIT uses the Huawei-developed TruSeen™ 4.0 heart rate monitoring technology to monitor users' heart rates continuously, quickly and accurately. It uses a number of sensors in tandem with the device's neural network AI technology to be more energy-efficient than similar existing technologies but yields clearer results with a higher industry-standard signal-to-noise ratio.
Fit For All Styles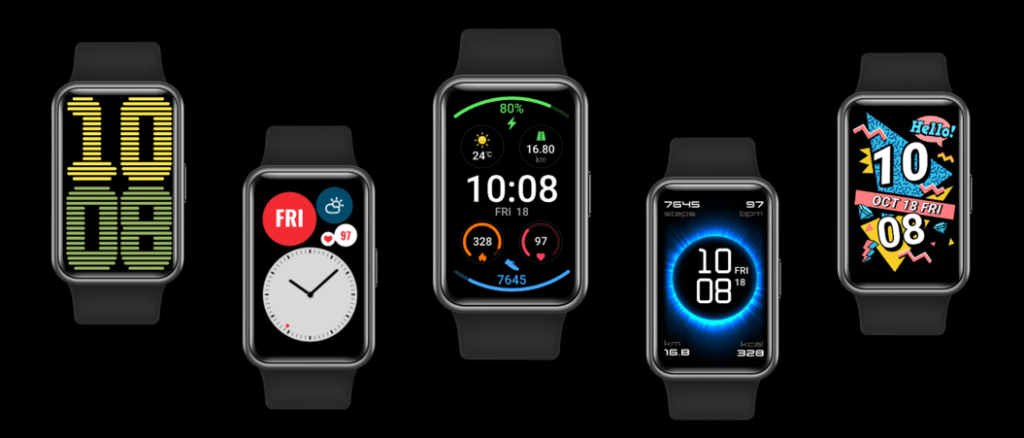 The HUAWEI WATCH FIT can be customised and tailored to each user's specifications, allowing for individuality
More than just a smartwatch, the HUAWEI WATCH FIT also plays up the style factor with its fresh colourways and customization factor. Available in Sakura Pink, Mint Green, and Graphite Black, the HUAWEI WATCH FIT is versatile and features a customisable watch face function that allows users to select and display data according to their needs. It is also the first smartwatch from Huawei that has a rectangular face, and comes over 130+ different watch face styles for every personality and mood, made possible by Huawei's open watch face ecosystem supporting by a growing number of third-party designers. Its ergonomic and lightweight form also makes it a suitable choice for any daily style.
Fit For All Users

The HUAWEI WATCH FIT offers a crisp high-resolution display in a sleek lightweight device without compromising on durability and comfort
The HUAWEI WATCH FIT combines a clear and large 1.64-inch AMOLED screen with 70% screen-to-body ratio for a unique, perfectly proportioned square form. Undergoing extensive fittings, the HUAWEI WATCH FIT features a compact watch face set optimally at a width of 30mm to maximise its bevelled glass display comfortably, crafted with lightweight materials such as fibre-reinforced plastic to provide both durability and strength while weighing only 34g with the straps included.
The HUAWEI WATCH FIT uses a dual-core architecture, supported by a high-efficiency chipset and smart power-saving algorithms that offers up to 10 days of uninterrupted use with continuous heart rate and sleep monitoring. On top of this, the HUAWEI WATCH FIT is built with Huawei's fast charging technology, with a five-minute charge giving enough juice for an entire day and a 30-minute charge giving up to 70% battery life for ease and convenience.
Local availability and pricing
The HUAWEI WATCH FIT will be retailing at S$148 from 24 October 2020 in all Huawei Concept stores, local telecommunication operators Singtel and StarHub; selected consumer electronic stores including Best Denki, Challenger & Hachi.tech, COURTS, Harvey Norman and official online stores with Lazada and Shopee.
Product
Colour
Retail Price
HUAWEI WATCH FIT

Graphite Black

Mint Green

Sakura Pink

S$148
Pre-orders* for these devices will be available from 17 to 23 October with exclusive bundle deals, while stocks last:
Product(s)
Gift Bundle
HUAWEI WATCH FIT
Worth S$116:

·        Huawei Body Fat Scale

·        Huawei Mini Speaker
*Pre-orders are available in all Huawei Concept Stores, selected consumer electronic stores including Best Denki, Challenger & Hachi.tech, COURTS, Harvey Norman and official online stores in Lazada and Shopee.
About Huawei Consumer BG
Huawei's products and services are available in more than 170 countries, and are used by a third of the world's population. Sixteen R&D centers have been set up in the United States, Germany, Sweden, Russia, India and China. Huawei Consumer BG is one of Huawei's three business units and covers smartphones, PC and tablets, wearables and cloud services, etc. Huawei's global network is built on almost 30 years of expertise in the telecom industry and is dedicated to delivering the latest technological advances to consumers around the world.
For more information please visit: https://consumer.huawei.com/sg/ or find us @huawei.sg on Instagram and @huaweimobilesg on Facebook and Youtube.