Taipei, Taiwan, 11th November 2019 – GIGABYTE TECHNOLOGY Co. Ltd, one of the world's leaders in computer technology, has launched new Mini-ITX motherboards, GA-IMB1900N and GA-IMB1900TN. As the model names suggest, they are based on Intel® quad-core Celeron® J1900 processor. Both models feature a fanless design, advanced graphics performance and efficient power management. The J1900 processor is included in the Intel® IOTG group, which means it guarantees the longevity of the product supply for up to 15 years, ideal for products with long product cycles.
The motherboards feature high bandwidth DDR3L-1333MHz module support up to 16GB with multiple I/O options. Both models support HDMI and VGA outputs with internal dual channel 24-bits LVDS connector with maximum resolution at 1920×1200. Moreover, the motherboards offer one mini-PCIe slot, two M.2 slots suitable for SSDs and Wifi cards, enabling the diversity and the flexibility for expansion needs.
The GA-IMB1900N and GA-IMB1900TN motherboards are built to provide a stable operational environment with a wide range of operating temperature from 0°C to 60°C. An on-board watchdog timer automatically detects and recovers the system from malfunctions. Furthermore, a Trusted Platform Module (TPM) is equipped for better data protection. Dual Intel® LAN with PXE support, RS232/422/485 and USB 3.0 are also available.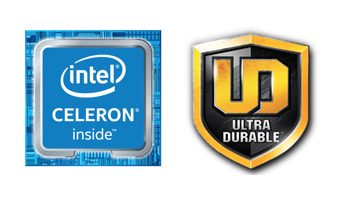 One of GIGABYTE's embedded motherboards feature is the legendary Ultra Durable design. GIGABYTE Ultra Durable™ ensures the high standard of product quality; each component is carefully selected for efficient operation and longer lifespan. For adaption to different environment and usage, it offers humidity protection, ESD protection and solid capacitor. All of the features are dedicated for adapting to diverse environments and various purposes.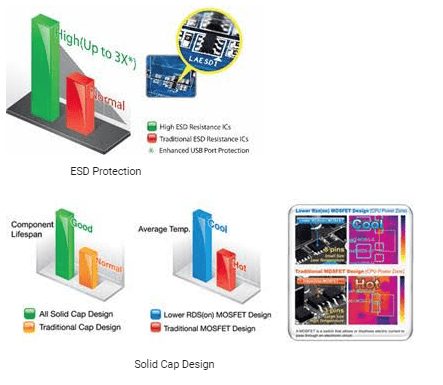 GA-IMB1900N and GA-IMB1900TN are ideal solutions for applications such as digital signage, kiosks, POS systems and small compact systems. Both models are configured to provide the maximum processing power required by the applications above.
GIGABYTE GA-IMB1900N product info:
https://www.gigabyte.com/Motherboard/GA-IMB1900N-rev-10#ov
GIGABYTE GA-IMB1900TN product info: