On 15th May 2019, Trump issued a national security order that determined Huawei as a security threat to the US. Complying to the order, many US based companies halted their business dealings with the Chinese company. For instance, Google suspended their business with Huawei – This meant that Huawei may lose all Android operating system updates. Additionally, their upcoming new smartphones could no longer have access to Google's services and applications, including the Google Play Store and Gmail.
Still remaining Resilient
While the ban from US created profound setbacks to Huawei overnight, it was also the perfect opportunity for Huawei to showcase their strong resilience to the matter. Instead of keeping their current customers in the dark, Huawei immediately gave reassurance by issuing a response.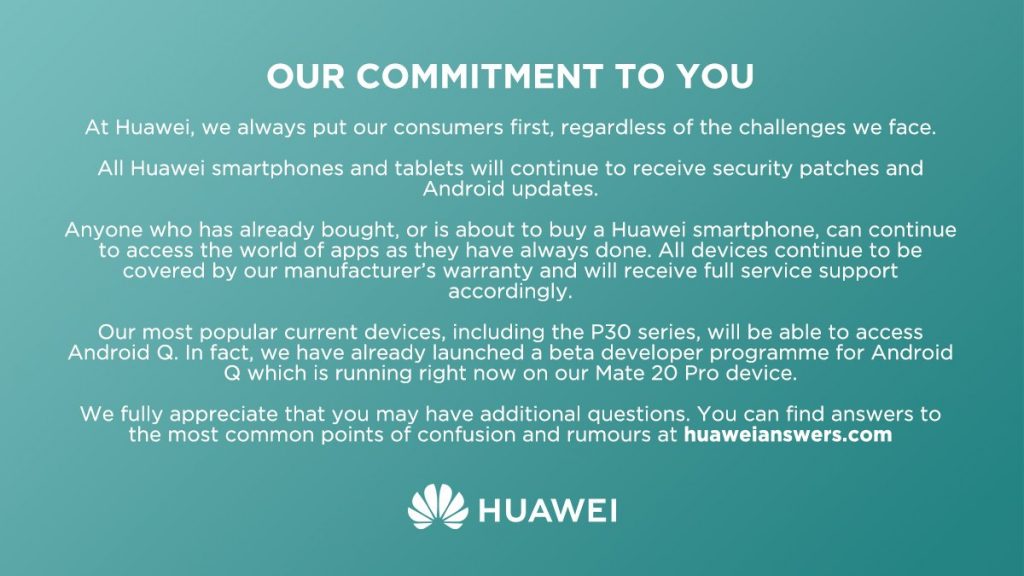 They stated that all current smartphones in the market will not be affected by the revocation of their Android license. They also reaffirmed their commitment to provide support to all existing Huawei and Honor smartphones and tablet products in the global market.
Treating Adversity as an Opportunity
Furthermore, to show the confidence in dealing with the matter for loyal customers, Huawei also revealed they have been developing their own smartphone Operating System – HongMeng OS. This OS is currently being tested, and will gradually replace the Android system in their devices. It would be interesting to see what this new OS has to offer.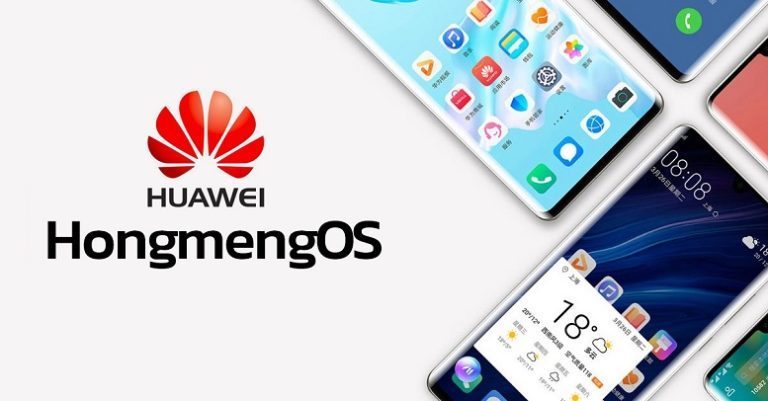 Not to mention, an alternative application distribution market to Google Play Store has been already preinstalled on their Android smartphones since 2018 – Huawei's App Gallery.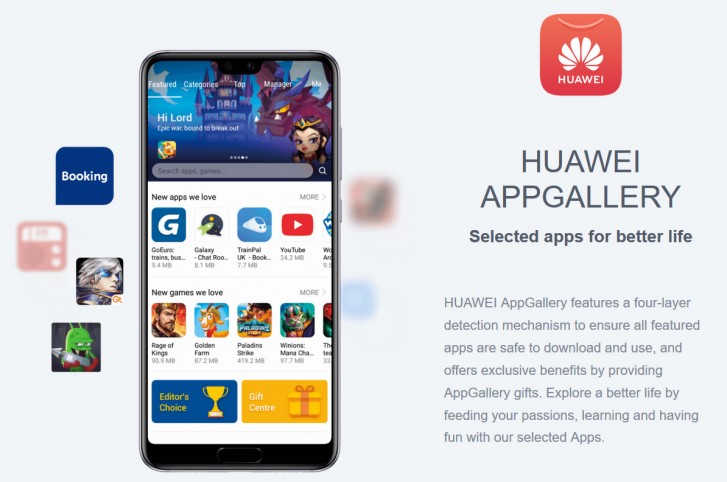 It's almost obvious that the tech giant always had a "Plan B". Regardless of the blows dealt towards Huawei, the company seemed to be able to bounce back. In the eyes of the public, we can see how Huawei strongly believes in global innovation and partnerships.
Singaporeans still very much confident with Huawei
The fact is that Huawei's technology is leading in a number of areas. There is no doubt that it will attract consumers who are chasing for the bleeding edge.
At the local tech sales bazaar PC SHOW held earlier in June 2019, many consumers still continued to purchase the flagship P30 series smartphones. This is as though they are unfazed by the unfavourable events between Huawei and US.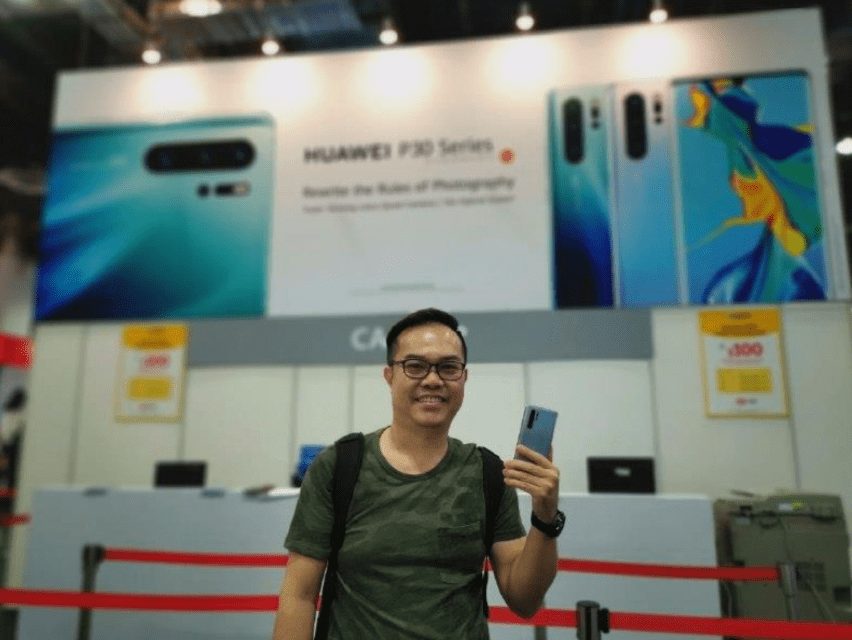 "I've been using many other phones before, but nothing quite captures the great photo quality like the Huawei phone does. I would still buy the phone in a heartbeat because its cameras are amazing for a photography enthusiast like myself," said Mr. Joe Lum, who is a P30 Pro user.
In a media release from Huawei, it was shown that consumers were also rooting for the company and were confident that the company will overcome the challenges that they are currently facing.
"Photography is one thing, but for me I have always wanted a phone for usability and the Huawei P20 Pro has the best of everything," commented Ms. Wen Qi. "My friends and I have the same phone and we plan on keeping our phones because it still works great. Huawei is such a big company and I am sure they will be able to overcome any challenges they face.", said Ms. Wen Qi.
Local retailers chip in to do their part for Huawei
An initiative fully led by Challenger known as the Assurance Warranty Programme provides a 2-year money back guarantee if any Google apps were to stop functioning on Huawei handsets. We reached out to representatives from Huawei, and learned that they are not involved in programme at all.
More importantly, such a move from Challenger not only provides assurance to consumers, but also showed how much confidence sales partners have in Huawei. Challenger was willing to take up the risk during such an uncertain period to reassure their customers of their purchases.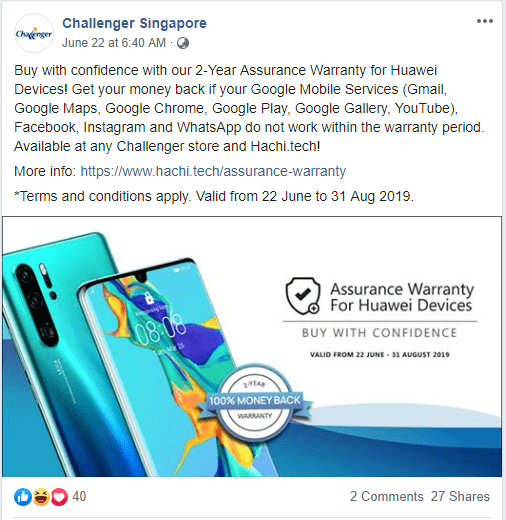 Soon after, COURTS also followed suit with the same offer to their customers.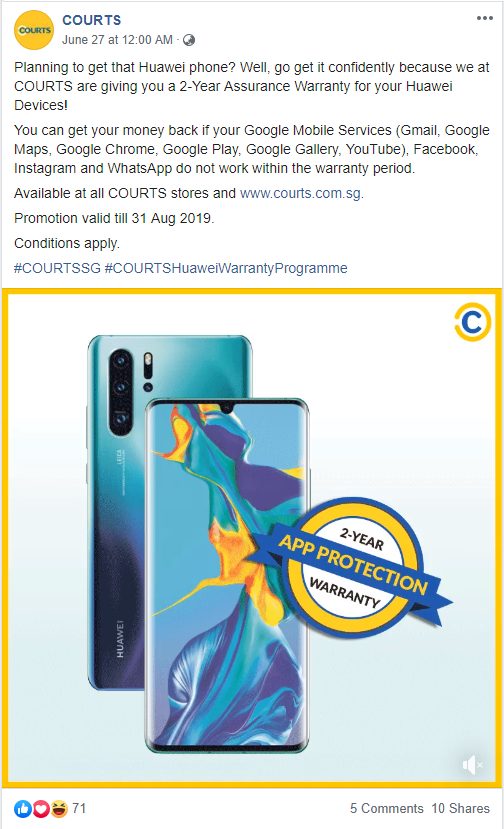 The Huawei P30 series sales also seem to be undaunted by the current tensions offshore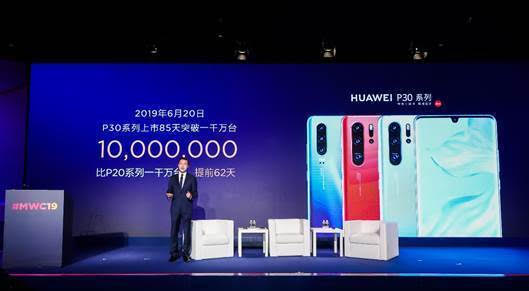 On the 27th June 2019 at MWC Shanghai Global Device Summit, Mr Kevin Ho, president of the Handset Product Line also announced that the company took only 85 days to ship 10 million Huawei P30 series smartphones. It took the P20 series 147 days to reach the same shipment volume. This showed us how much momentum Huawei built up across the years. The Huawei P30 series sales also seem to be undaunted by the current tensions offshore.
Whoever that has better technology will prevail
In my opinion, a company that truly brings value to consumers in the market will always prevail. By being at the forefront of technology, regardless of smartphones or 5G network implementation, Huawei already has that advantage.
While the move by US was seen to be largely political, we believe that true innovation that drives the world towards a better place will always overcome whatever is in the way.
[This content is made possible by our sponsor, and does not necessarily reflect the direct views of The Tech Revolutionist.]