5G networks are expected to reach many countries next year. With the high speeds that 5G network bring, many new applications will also be developed. Current applications which are crippled by today's mobile network technologies, such as Live VR/AR, Immersive Gaming and Hybrid AI compute will finally be possible with 5G. As such, 5G is said to lead the industry in the next generation of innovation and development.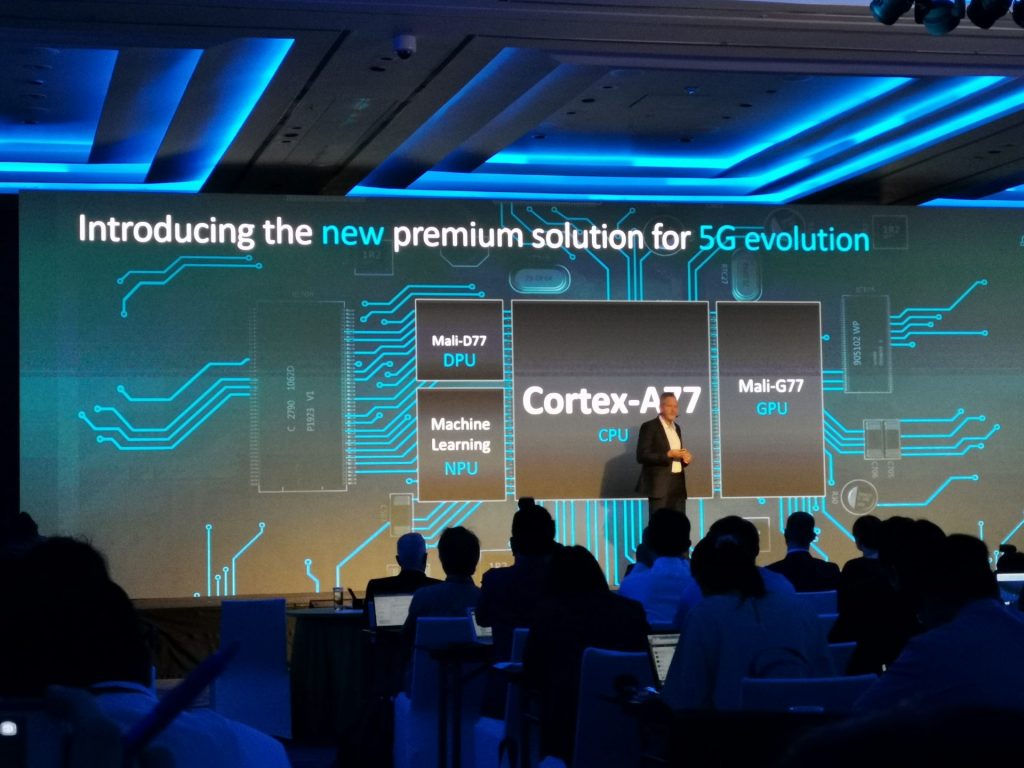 When it comes to talking about 5G technologies, we are certain that smartphones are going to be first products to be equipped with them. Many user applications mentioned above will also be enabled on 5G smartphones as well.
ARM, the designer of the ARM architectures that are used in most smartphones of today, found a need to bring performance of their designs to the next level. To fully utilize the full potential of 5G technologies, a faster and more efficient chipset architecture is required. Today at COMPUTEX 2019, ARM announced their brand-new Cortex A77 CPU, Mali G77 GPU and ML processor.
ARM Cortex A77 CPU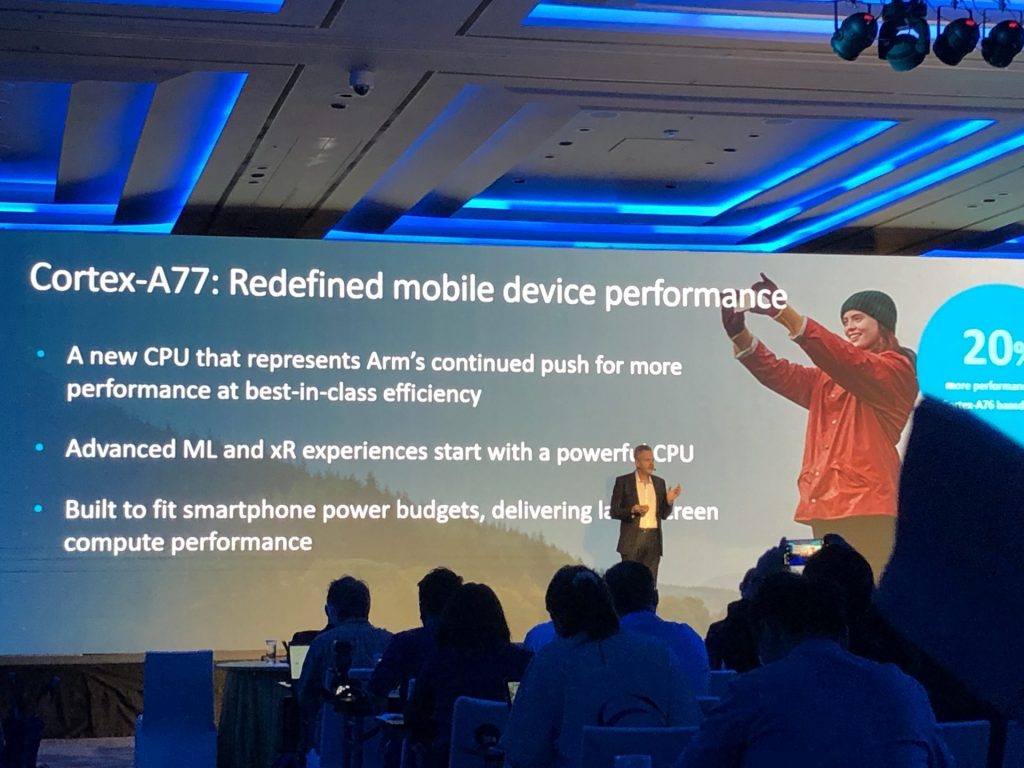 The new ARM Cortex A77 CPU design is said to deliver even better Machine Learning and AR/VR experiences to users. It has been stated that the Cortex A77 have 20% IPC performance improvements over the current Cortex A76 products. If you think that the Qualcomm Snapdragon 855 CPU, which is based on the Cortex A76, is fast, then you should really look out for the flagship ARM based CPUs next year.
ARM Mali G77 GPU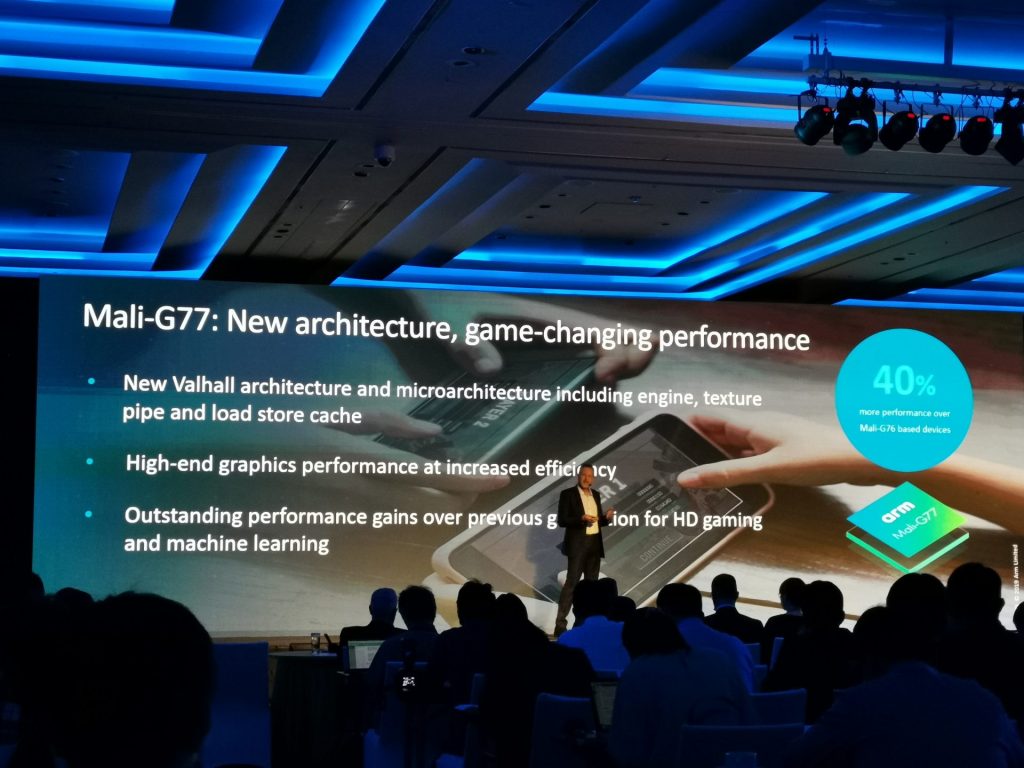 On the GPU end, ARM's new Mali G77 meets the challenges of graphics intensive 3D games on smartphones with their new Valhall architecture. This new GPU will deliver up to 40% increase in performance when compared to the current Mali G76 GPU. The new Mali G77 GPU also includes a new engine, texture pipes and load store caches, which can improve energy efficiency up to 30%.
ARM ML Processor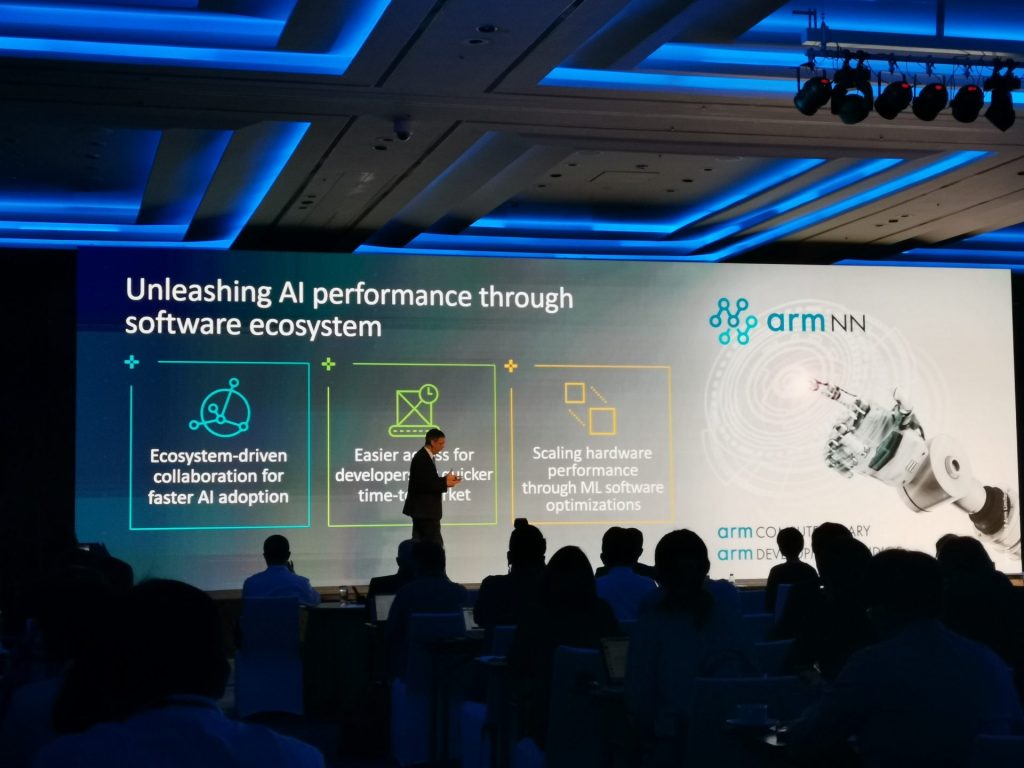 On top of the usual CPU and GPU for their chipset design, ARM also covered the needs for Machine Learning (ML) compute. Of course, with innovations in 5G and AI technologies, there will be an even higher computational needs for Machine Learning workflows. While ARM did optimize both their hardware and software design to achieve an overall ML compute performance improvement, a dedicated ML processor will still be able to do the job better and with higher efficiency.
That is why, ARM also announced their Arm ML processor. This dedicated processor works well on ML workloads, and will run with ARM's NN software framework. The new ML processor will increase energy efficiency by more than 2x up to 5 TOPs/W and better memory compression technique up to 3x. Of course, it will lead the way for next-generation performance at up to 32 TOP/s.
A "Total Compute" Solution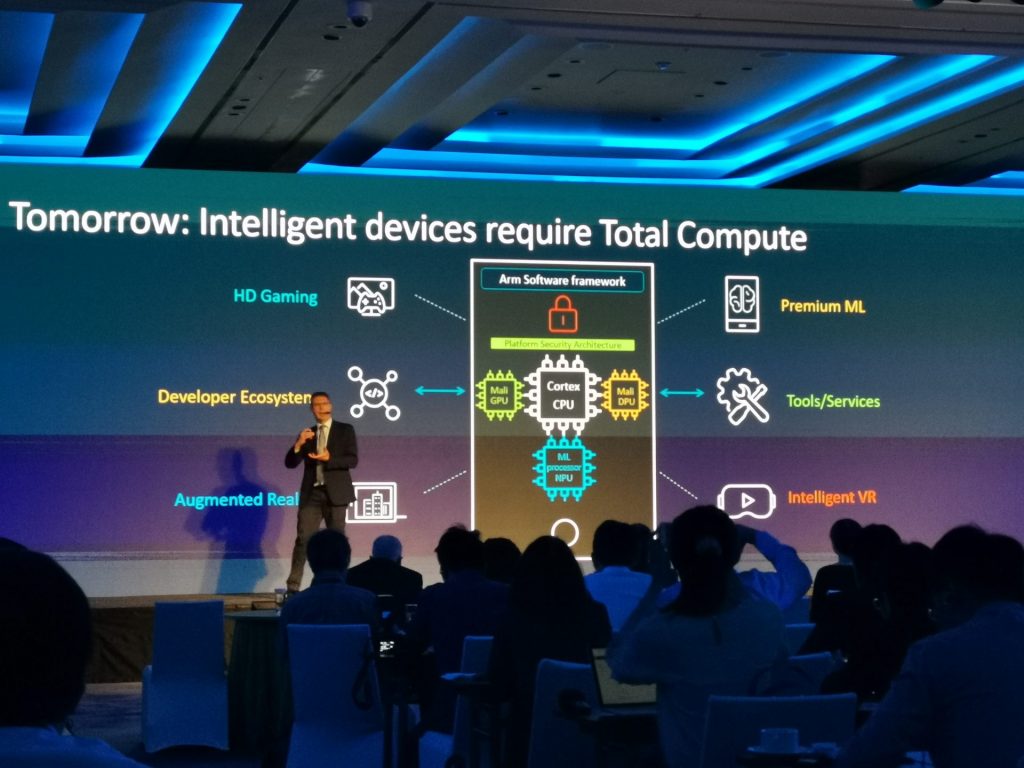 With a number of different solutions available in the market that is based on an endless list of software options and hardware architectures, we can understand that the ecosystem in this area is very fragmented. This also makes scaling difficult when moving from edge to cloud compute. Developers will also have a hard time to choose the right technology to adopt.
While 5G pushes the need for more applications to run on chips that are of high performance and efficiency, there is also an unheard requirement for a common architecture to simplify design and deployment. ARM's solutions and designs aim to provide a "Total Compute" strategy to tackle this problem. Together with their new CPU, GPU, ML processor, NN framework and their recently announced Mali D77 display processor, ARM is confident that they will provide a comprehensive and effective solution for the 5G era.