Ubisoft announced that the BATTLESHIP game is now compatible with PlayLink for PS4. BATTLESHIP owners can go on the PlayStationStore and update the game for free. Additionally, players can download the BATTLESHIP PlayLink application on smartphones or tablets to utilize additional private screens to secretly deploy fleets, target friend's ships and fire attacks.
With a modern, dynamic and interactive grid, players can enjoy the game they know and love in the Classic mode or get more tactical in a brand-new way to play: the Clash at Sea! mode. Key features of BATTLESHIP include:
Enhancing BATTLESHIP PS4 experience with a private second screen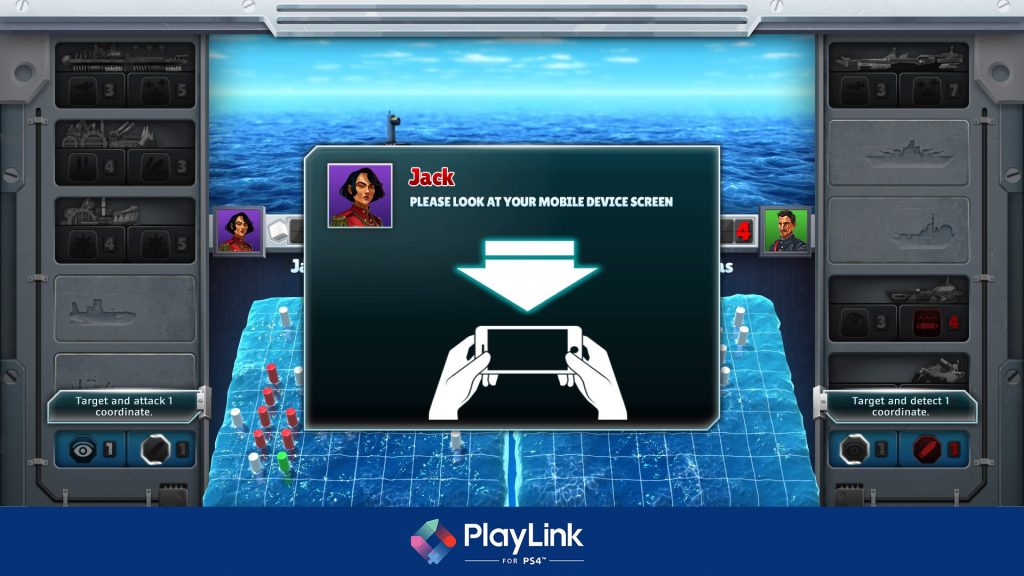 Players can enjoy the authentic thrill of the battle thanks to the PlayLink companion application. They can download BATTLESHIP PlayLink application on their smartphones or tablets, which become additional screens and controllers. Players can then use the app to arrange their ships in secret, target their friend's fleet and fire their attacks.
Choosing between Classic and Clash at Sea! Game modes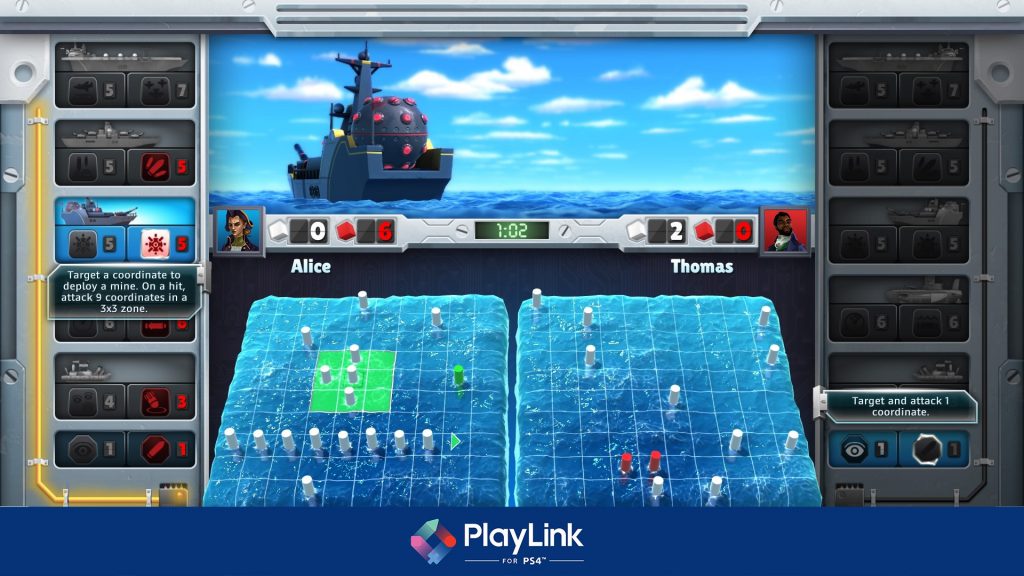 Classic mode: Players can play BATTLESHIP the way they know and love by positioning 5 ships on their grid and deciding each round where they can shoot the enemy grid to destroy their opponent's fleet before their own is sunk.
Clash at Sea! mode: a brand-new way to play BATTLESHIP. In this mode, players must earn and carefully manage resources that can be used to activate each ship's abilities to win the game.
Discovering various ways to play offline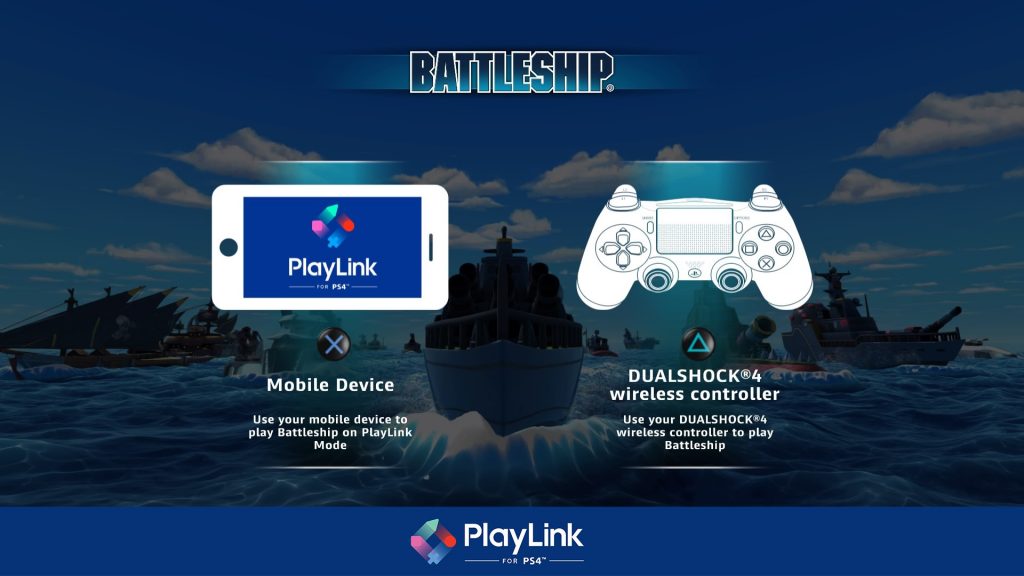 Player vs Player: Skippers can hold head-to-head naval battles both with the Classic and the Clash at Sea! rules.
Campaign: Players can progress through dozens of missions and master all the subtleties of the Clash at Sea! mechanics within a storyline.
Player vs AI: try to defeat the Artificial Intelligence of the game.
Challenging opponents online
Players can choose between the Clash at Sea! and the Classic modes and challenge their friends or other online players. Fleets with unique abilities, cartoony designs and fun animations are available for a more entertaining game experience. Players can follow the community and compete against other players from all over the world with the leaderboard and trophies.
For more information about the BATTLESHIP video game, please visit ubisoft.com/en-us/game/BATTLESHIP/.