BANDAI NAMCO Entertainment Asia announced that JUMP FORCE will be available in Thai language for the Southeast Asia region (Singapore, Malaysia, Thailand, Philippines and Indonesia). This will be the very first console game title published by BANDAI NAMCO Entertainment Inc. to be localized with Thai language. The game is due to release on 14th February 2019 for PlayStation® 4 computer entertainment system, Xbox One and 15th February 2019 for PC Digital.
BANDAI NAMCO Entertainment Asia had also revealed today the addition of City Hunter character Ryo Saeba, and Fist of the North Star character Kenshiro to the cast of JUMP FORCE.
Ryo Saeba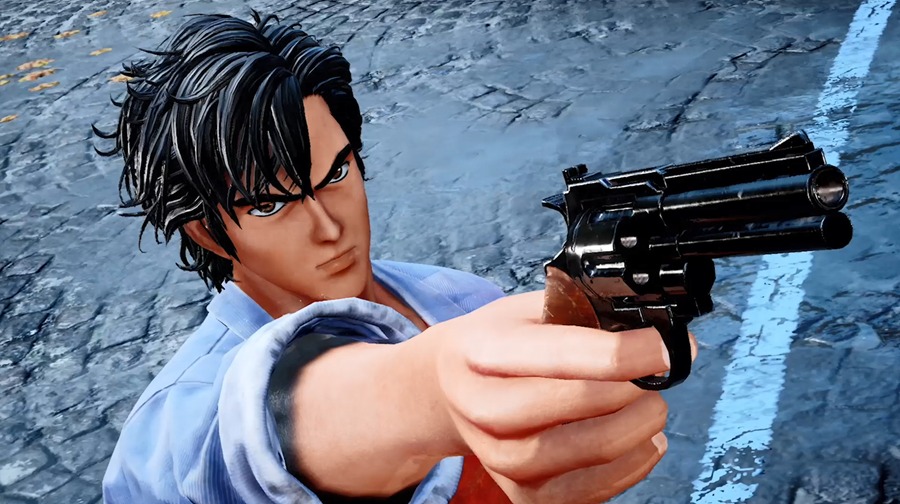 Ryo Saeba is the main protagonist in the City Hunter series. Raised as a guerilla fighter, he formed the "City Hunter" team in Tokyo and later became a highly skilled marksman known for executing the "one-hole-shot". He knows hand-to-hand combat very well.
Kenshiro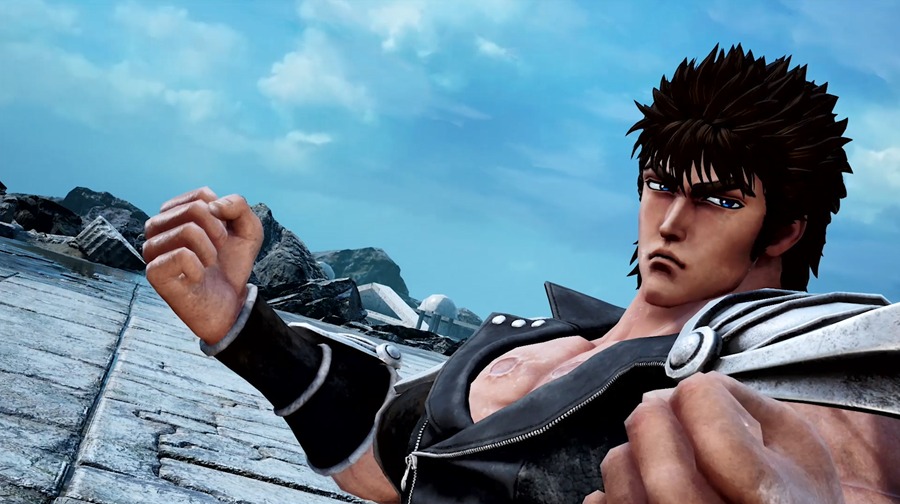 Kenshiro is Fist of the North Star series' iconic and main character. Wandering the ravaged world after a post-apocalyptic World, Kenshiro practice the Hokuto Shinken, an ancient martial art rooted in different fighting styles to protect the weak and innocent. His fighting style makes use of the opponents' 708 Keiraku Hikō, also known as pressure points, to destroy enemy from within.
Collector's Edition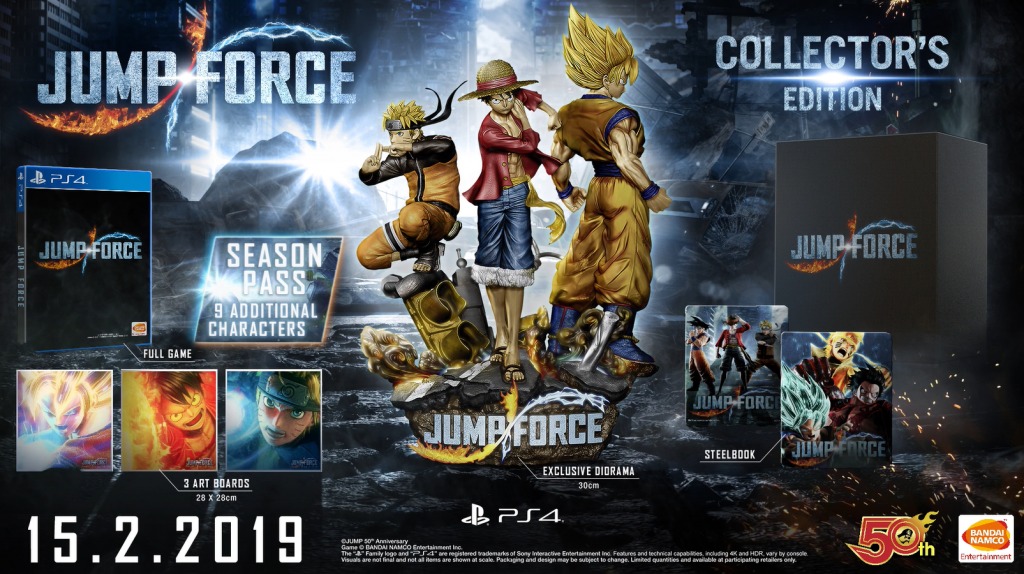 In addition to the two new characters announced, JUMP FORCE Collector's Edition was also revealed today.
The Collector's Edition will contain:
Full game of JUMP FORCE
Exclusive Diorama Statue featuring Luffy, Goku, Naruto (30cm)
Steelbook
Season Pass: including 9 additional characters
Three Art Boards
Day-1 & Pre-order Bonuses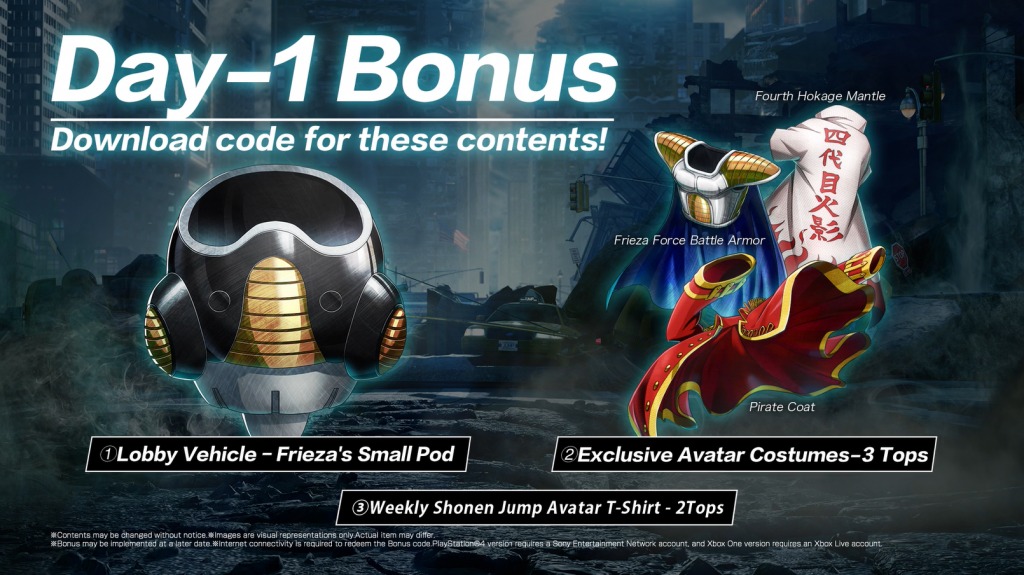 Fans will also enjoy the following Digital Bonuses when they pre-order the digital version of the game, or purchase the package game on Day-1 at retail stores:
Lobby Vehicle – Frieza's Hover Pod
Exclusive Avatar Costumes – 3 Tops
Weekly Shonen Jump Avatar T-Shirt
Original PlayStation®4 Theme
BANDAI NAMCO Entertainment Asia will participate in Thailand Gameshow 2018 this weekend, with booth situated at location number P12 in Siam Paragon, Royal Paragon Hall. The event will start today 26th October and end on 28th October 2018. Visitors can expect to try the demo of upcoming games like ACE COMBAT 7, GOD EATER 3, Tales of Vesperia: Definitive Edition and etc.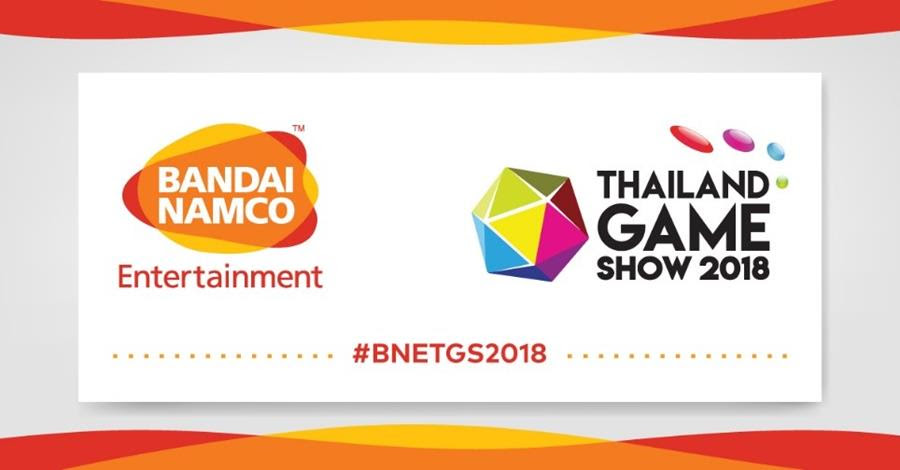 There will also be a stage event featuring JUMP FORCE Producer Koji Nakajima at 2:30pm on 28th October 2018 (Thailand time). Be sure to catch the stage time to learn the latest news about JUMP FORCE, and enjoy stage activities brought to you by the JUMP FORCE team.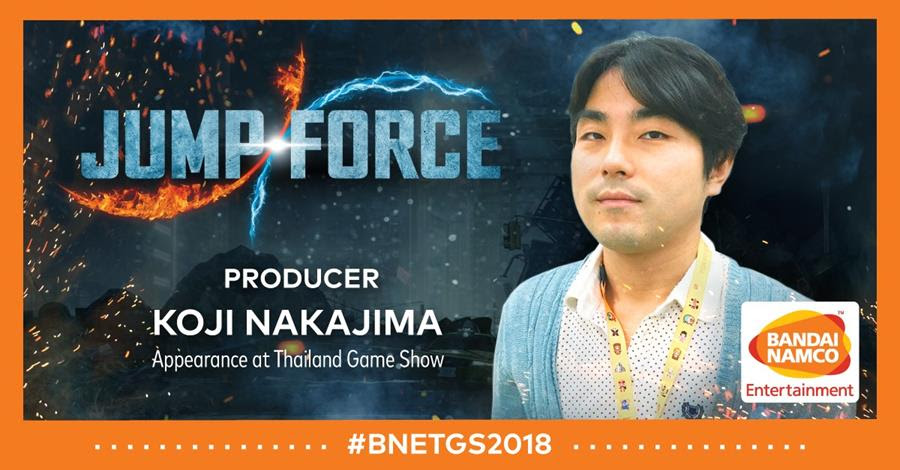 JUMP FORCE features the World's most popular and classic manga/anime franchises including, ONE PIECE, DRAGON BALL, NARUTO, and many others. Players will be able to create their three-character manga/anime dream tag team and take them into battle in hyper-stylish arena brawls set against backdrops of famous landmarks around the world including New York City's Times Square and the Matterhorn in the Alps. Utilizing Unreal Engine 4, JUMP FORCE brings these titans of Japanese pop culture to life for the first time ever in stunning realistic detail.
JUMP FORCE will be available on 14 February 2019 in English and Thai subtitles with Japanese voice-over for Southeast Asia (Singapore, Malaysia, Thailand, Philippines and Indonesia) on Xbox One, PlayStation 4 system and 15 February 2019 for PC via STEAM.
For more information about products from BANDAI NAMCO Entertainment Asia please visit website https://www.bandainamcoent.asia, Facebook https://www.facebook.com/bandainamcoent.asia, or join in the Twitter conversation at https://www.twitter.com/BandaiNamcoSEA.