BANDAI NAMCO Entertainment Asia announces 『GIRLS und PANZER Dream Tank Match DX』 for the Nintendo Switch coming to Southeast Asia (Singapore, Malaysia, Thailand, Philippines and Indonesia). The game will be available 21st February in Japanese voiceover and English subtitles – it is time to build your very own Panzerfahren once more!
The PV explains how Nintendo Switch 「GIRLS und PANZER Dream Tank Match DX」 compares to the previous edition of the game! Please watch it as it unveils images from the Nintendo Switch version for the very first time!
What's new?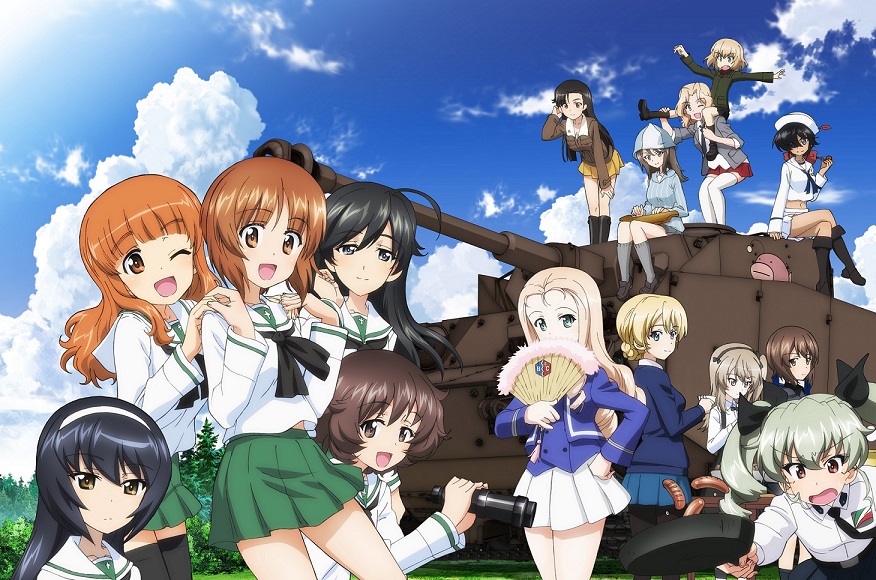 4 new characters from GIRLS und PANZER das FINALE Episode 1: BC Freedom Academy's Mary, Andou, Oshida, and Ogin of Oarai Girls' Academy's TEAM-SHARK!
New tanks: MK.IV, Renault FT-17, S35, and ARL 44!
Addition of a new Panzerfahren Festival mode; a tournament-style game mode that can be enjoyed entirely offline!
Over 20 new beautifully 3D-modelled Tank Commanders who can look out of the cupola!
Addition of multiplayer matches for up to 8 players on Local Communication! And many, many more features are also powered-up!
In-game 13 movie costumes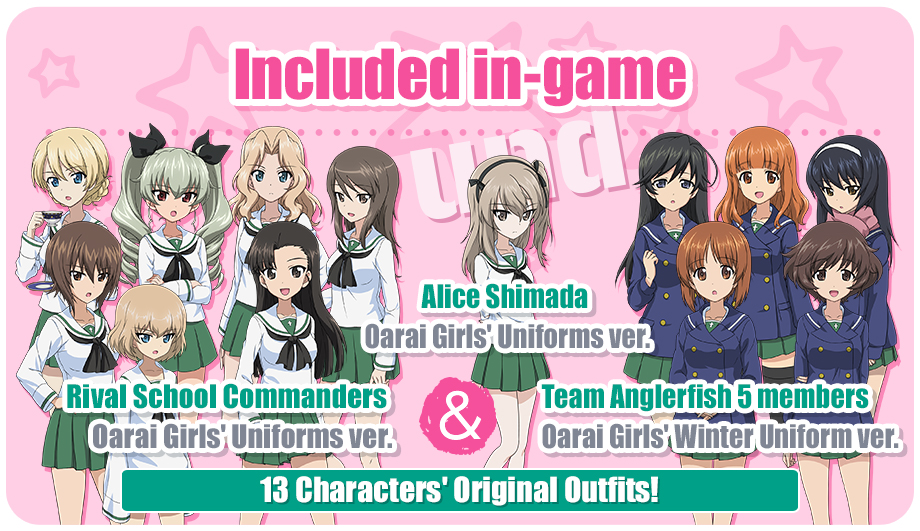 7 Rival School Commanders who rescued Oarai Girls' Academy from a tricky situation, in Oarai Girls' Uniform
5-member Team Anglerfish in Oarai Girls' Winter Uniform from 「das FINALE」
Alice Shimada in Oarai Girls' Uniform from the OVA!
Main theme song – ChouCho's Frontier!
Like the previous game, Nintendo Switch 「GIRLS und PANZER Dream Tank Match DX」's theme song, Frontier, is by ChouCho! Its upbeat energy lends its excitement to the game perfectly!
GIRLS und PANZER Dream Tank Match DX DLC for PS4
A DLC with the new DX features will also be released on 21 February 2019 (Thu). The 「GIRLS und PANZER Dream Tank Match DX Pack」 paid DLC will come in the 2 following configurations:
DX Pack (without Nonna and Erika)
DX Pack (with Nonna and Erika)