Ever wonder how is it like working on AAA game franchise such as Assassin's Creed? As part of the celebration of Ubisoft Singapore's 10-year anniversary, we are invited to Ubisoft Singapore to find out more from their panel. Over the 10 years, from Assassin's Creed II to Assassin's Creed Odyssey, Ubisoft Singapore have taken up many different mandates working on different parts of each installment.
Growth of Ubisoft Singapore
They started out designing linear gameplay sequences in Assassin's Creed II, where they are in charge of the secret locations in the game. After showing they were able to produce quality work, they were tasked to take up more challenging mandates. They started working on water tech and naval battle in Assassin's Creed III, Black Flag, and Rogue. From there, they move on to working on world design in Assassin's Creed Origins to the different biomes in the various island in Assassin's Creed Odyssey. Because of the quality work that Ubisoft Singapore has always been able to provide, they start to take up bigger parts of other games. This shows how much Ubisoft Singapore has achieved over the 10 years. Not to mention, from the water tech and naval battles that they worked on, it enabled them to produce their own IP – "Skulls and Bones".
Singaporean Talents
We have the opportunity to talk to a panel of Singapore talents working in Ubisoft Singapore. From the session, they shared with us their experience working on AAA franchise Assassin's Creed as well as the working culture in Ubisoft Singapore. Below is a profile of each of the Singapore talent.
Paul Fu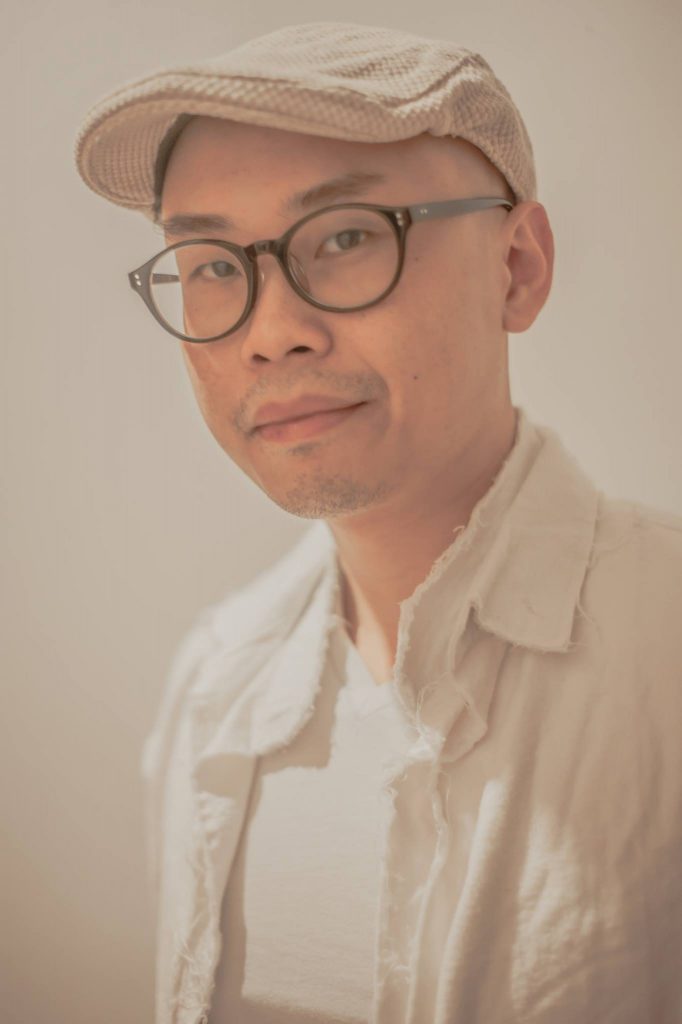 Paul has always dreamt of being a game designer ever since his father bought him an Atari console. During the early days of his career, he dabbled in mobile games before moving on to LucasArts Singapore as a Game Designer on Star Wars: The Clone Wars – Jedi Alliance and Star Wars: The Clone Wars – Republic Heroes.
Paul began his Ubisoft journey in 2009 and has worked on Assassin's Creed Brotherhood, Assassin's Creed: Revelations, Assassin's Creed III, Assassin's Creed: Black Flag and Assassin's Creed Rogue. He was one of the Game Designers working on naval navigation and missions in Assassin's Creed III – some of the key features of the game.
After his experience on Assassin's Creed, he joined Skull & Bones, the online multiplayer pirate game Ubisoft Singapore is leading.
Terry Han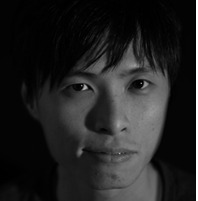 Terry has been with Ubisoft Singapore since 2009 and has worked on Prince of Persia (1 title) and the Assassin's Creed franchise (11 titles).
On AC 2, he worked on the linear gameplay sequences (LGSs), which continued to be produced up until AC Black Flag. On AC Revelations, he worked on open world building with the city of Cappadocia. On AC 3, he worked on the delivery of the naval combat experience and on AC Syndicate he was responsible for the exotic missions. On AC Origins, Terry led the World Design mandate in SIN where we brought Ancient Egypt to life.
Today, Terry continues to drive content creation on the recently announced Assassin's Creed Odyssey, focusing on quest building and storytelling. In collaboration with our global studio network, he pushes to deliver high-quality content for AAA titles.
Rika Lim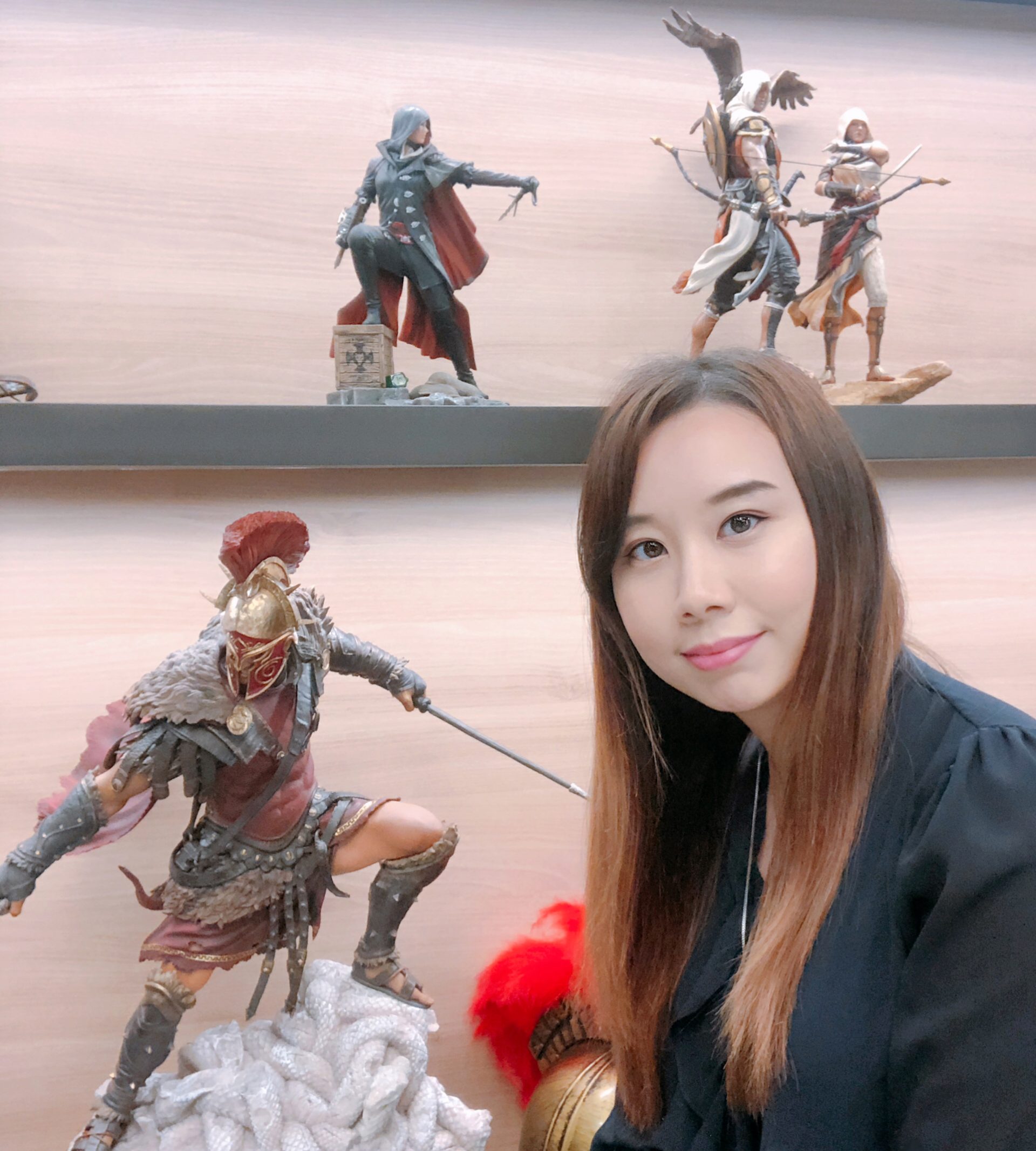 Rika has been a member of the World Team since 2015 and has contributed to a series of Assassin's Creed (AC) titles, such as AC Syndicate and AC Origins.
In the secret World War 1 sequence of AC Syndicate, she designed and created the gameplay locations and spy hunt missions with the other designers to set the tone and atmosphere of that era.
In AC Origins, most of her works can be seen across Haueris Nome of the Faiyum region Ubisoft Singapore is handling. Her notable works within Haueris Nome are the epic-looking militarized Limestone Quarry and the mysterious Hawara Pyramid Complex.
Rika continues to strive beyond the boundaries of world creation and mentors new designers, focusing on gameplay locations, setups and crowd life realization in the AC series, all of which can be seen in the latest installment of the AC Franchise, Assassin's Creed Odyssey.
Brandon Chua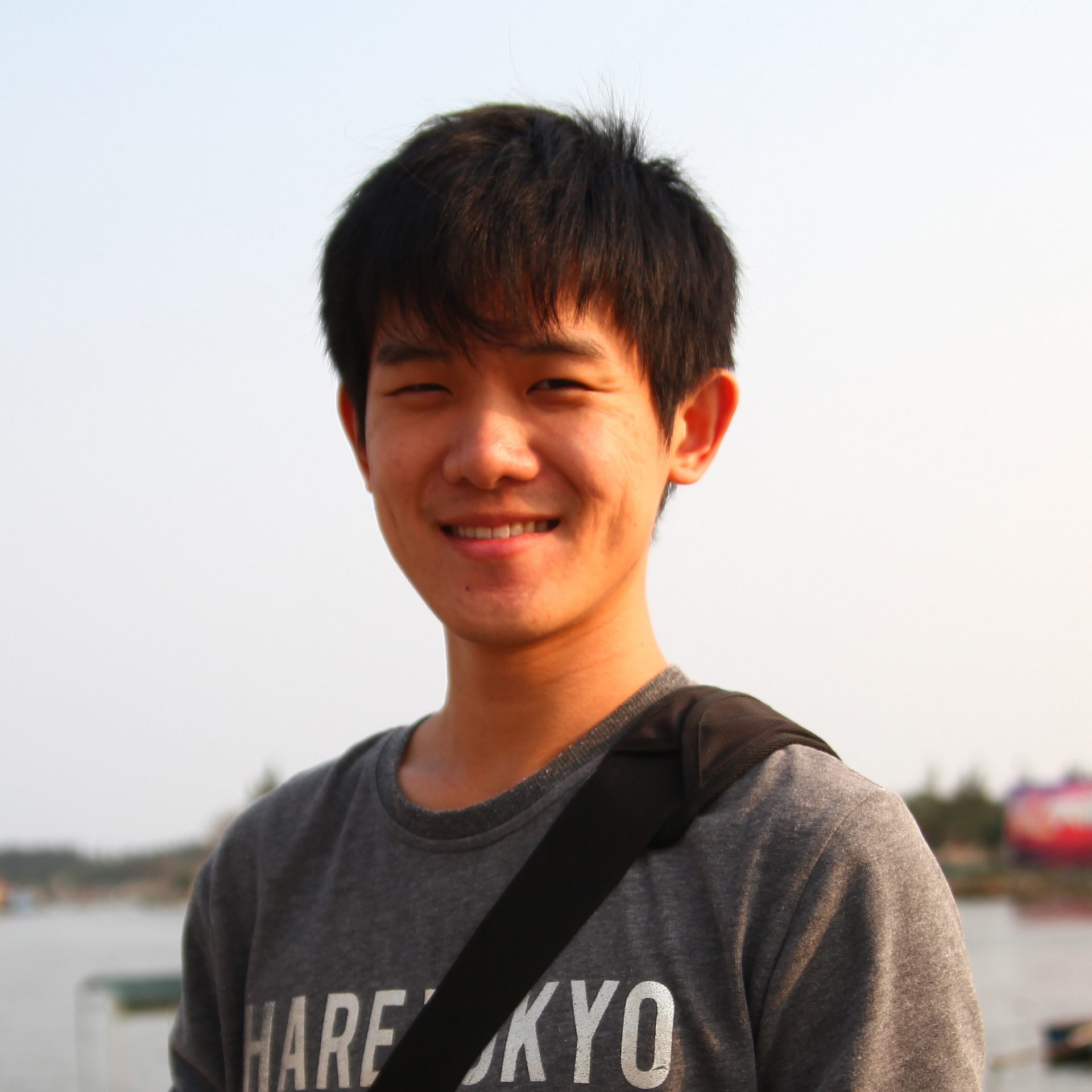 Brandon is an Artist, who joined Ubisoft Singapore more than 3 years ago. He worked on 3 Assassin's Creed titles: Syndicate, Origins and, together with this team, the newly revealed AC Odyssey.
He graduated from Nanyang Polytechnic before his National Service, and thereafter, pursue further studies at Nanyang Technological University. Brandon started off his career in Animation as a 3D generalist. Working on various parts of the production such as Modelling, Texturing, Rigging, Lighting and Rendering. In Ubisoft, he was fortunate to find a specialized job in 3D modelling.
On AC Syndicate and Odyssey, Brandon focus mainly on world building, while working closely with Level and Quest designers to deliver a cohesive world through storytelling. In AC Origins, his primary mandate was the small drivable boats you travel on the Nile River, named the Felucca. In AC Origins, there was more intense collaboration with programmers and animators; as the Felucca is treated like a character.
Outside of his office hours, he worked on his personal game projects across multiple 3D software and Unreal Engine. He hopes to continue spreading his love for art through his passion.
Experiences Working on Assassin's Creed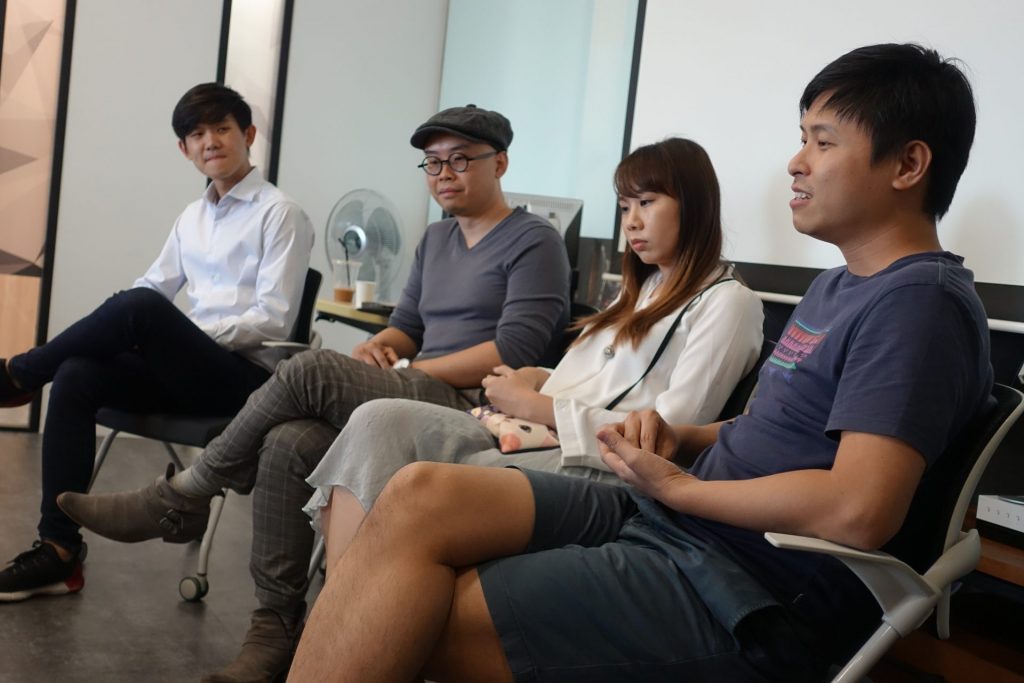 Each Assassin's Creed installment comes with different mandates, and every one of them is challenging. They shared that through these challenges, they have learned a lot. It is also very fulfilling for them to see many people enjoying the content that they have produced. The realism that Assassin's Creed aims to provide were also thanks to the significant amount of research done. It is this aspect that sets the games apart from many others, all the while pushing their interest in producing contents.
Family Support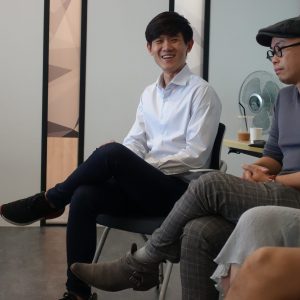 One of the key concerns for many aspiring game designers is of family support. Traditionally, many Singaporean parents do not think that working in the game industry has a very good prospect.
Brandon Chua was indeed one of the many game designers that is in this situation. Although his father encouraged him to pursue his passion, his mother felt that he would not be able to make a living out of this. However, Brandon felt that he wants to work in a job where he will always be looking forward to coming. Even with mixed support, he took up a position in Ubisoft Singapore and saw his work being enjoyed by many people in the world. As a result, his mother became supportive of him.
Working Culture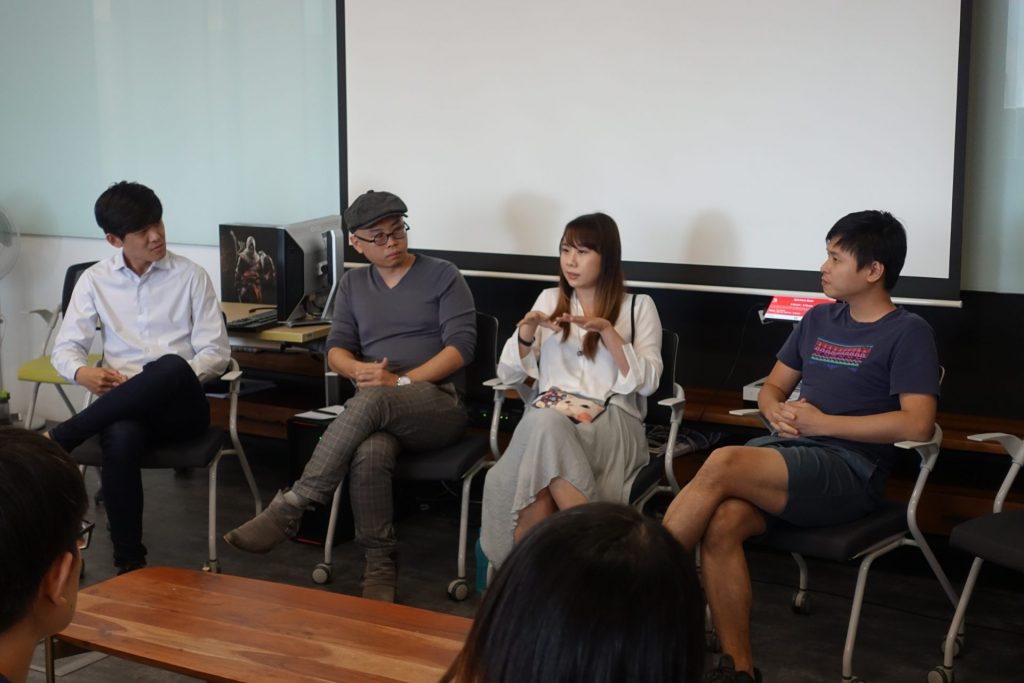 Ubisoft Singapore has a cohesive working environment where the opportunity to take up a bigger role is encouraged. Additionally, they usually work in small groups to encourage the sharing of experiences and discussions. In Ubisoft Singapore, employees are also encouraged to pace themselves so as to not work long hours trying to rush out content. In fact, managers are encouraged to leave work early so that the rest of the team do not feel obligated to stay back and continue to work.
Conclusion
If you have the passion for game design and development, do not give up and continue to work hard to build up your portfolio. Furthermore, do not be discouraged if there isn't enough support from family. Just put in enough hard work and your effort might eventually pay off when you get to see people enjoying the content that you help create.