Same Same, But Different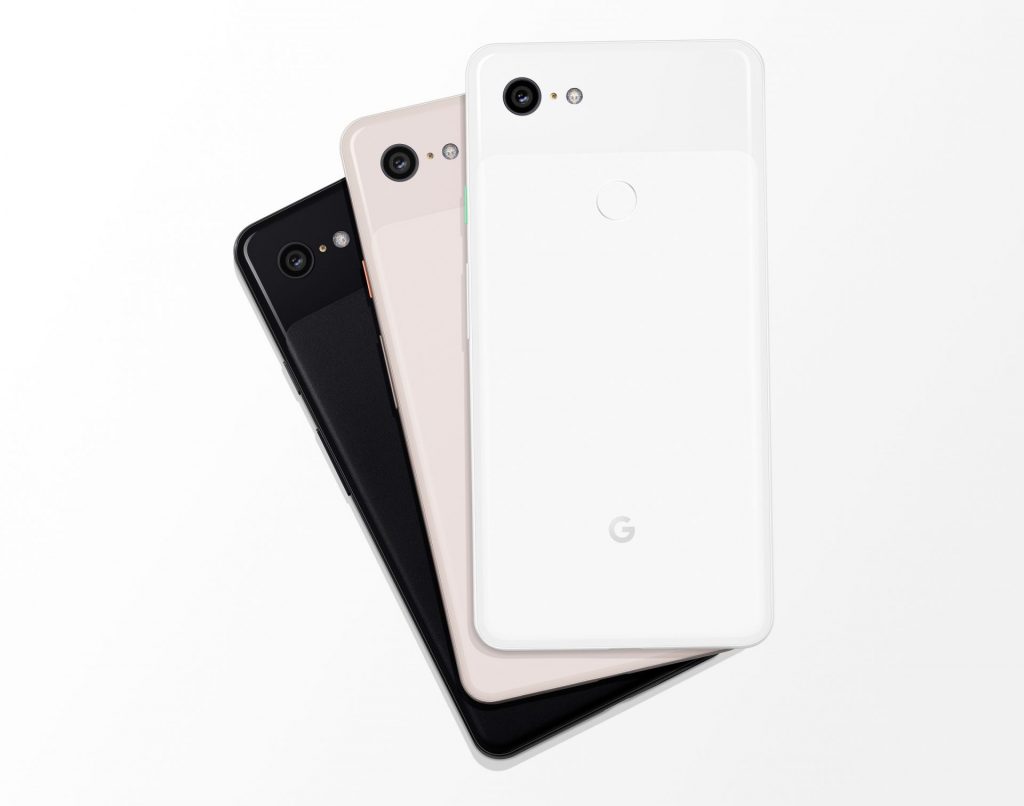 Back with the same color-naming humor, also Google moved forward by making several small iterations to how the Pixel 3 XL looks. On the rear, it features the same glossy glass material on the top, and a frosted glass finish on the bottom half. It also features accented power buttons (I love) on the Not Pink and Clearly White variants, but not the Just Black ones. It would have been lovely to see a bright red power button contrasting on the fully black body of the Just Black.
One noticeable aspect of the device is how light and balanced the phone feels when first holding it. Unlike many other devices that have a top-heavy body, the Pixel 3 XL rests just right when holding it with a single hand.
Is The Notch Really That Bad?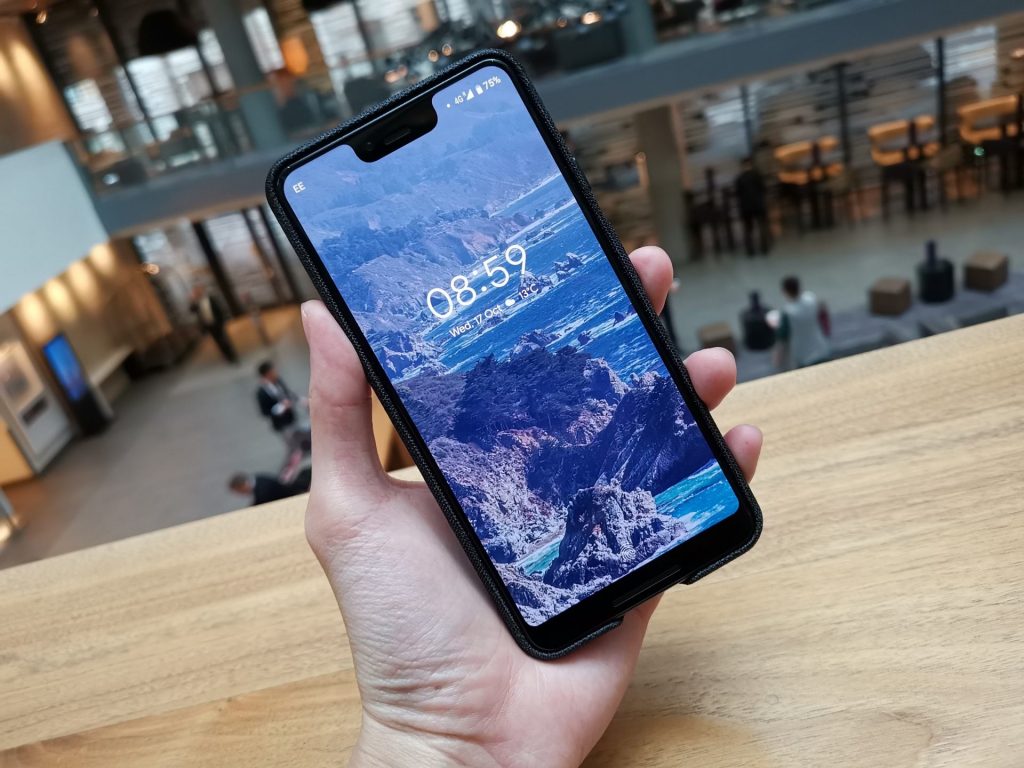 When the Pixel 3 XL came out, or was leaked, everyone and their mothers were screaming about how huge the notch was. Yes, it is thicker than usual. Yes, it is more noticeable than plenty of other devices. But after a few days of usage, it disappears just like the notches on other smartphones. If you are vehement on getting rid of the notch, you still have the option to disable it in the Developer Options.
What the notch brings to the table is the continuation of having front-facing stereo speakers, while still giving it a modern look. There is no need to worry about accidentally covering your only speaker when playing games or when listening to music. Speaking of music, songs sounds more rounded, with a decently thumpy bass for a smartphone. What is even more shocking is how much louder the overall volume became when the phone was placed on a table with treble immediately sounding fuller. Color me impressed!
One Camera Needed
When it comes to image quality, many were awed by the dynamic range and color accuracy of the Pixel's camera. While other flagships were rocking 2-3 cameras, Google refused to join in and stuck with the lone lens on the Pixel 3 XL. However, the Pixel 3 XL still takes remarkable pictures! Here are some reasons why Google is still the software king when it comes to Android smartphones.
Top Shot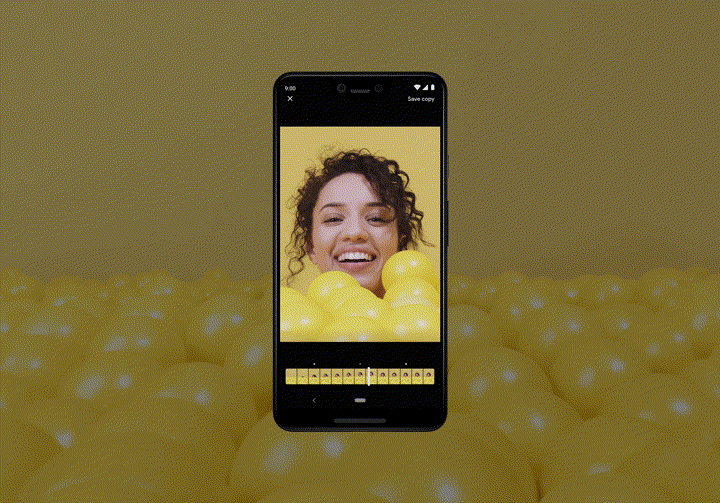 Worried about not capturing the perfect moment with your child? Hate that your hands shake too much while taking pictures? Top Shot helps people like us by capturing multiple images before and after your original shot. This may sound familiar, but what makes it stand out is the AI recommending the best few photos. This remarkably handy feature results in clear shots the majority of the time.
Group / Ultra-Wide Selfies

Who doesn't love taking selfies? Me, but I digress. The Pixel 3 XL is equipped with two front-facing cameras, and one of them is an ultra-wide lens. It is still amazing to see how much an ultra-wide lens can capture in this day and age. If only Google does the same with their rear camera setup… Do take note that the edges might become stretched as there is a slight fisheye lens effect.
Super Res Zoom
Uttering the phrase digital zoom can cause some to cringe. However, with a little over the top naming and some AI, Super Res Zoom was born. Google promises comparable image quality of its digital zoom to other smartphones with a optical zoom. When used in practice, it is surely better than the typical implementation of digital zoom. On the other hand, it still loses to an actual telephoto lens, as the photos end up losing some detail, and even looking smudged up at worse.
Subject Tracking Autofocus
The trouble of needing to keep your moving subject in focus while taking photos is rather large. However, Google introduced their Subject Tracking autofocus which simplifies all that. Even if your subject (or you) are in motion, the phone is smart enough to keep it in focus. More phones should implement this!
OIS Stabilized Videos
Some smartphone manufacturers may overlook this hardware feature, but thankfully Google did not. Having OIS, and not just EIS, can help make videos look a lot smoother and less jerky. Here is a sample of a bumpy ride, but pardon the not-so smooth panning as I was trying not to drop the phone.
Night Sight?
Google teased their Night Sight functionality that is said to be able to take great photos in low-light scenarios, much like Huawei's Night Mode. However, we were not able to test it out as it was not ready during the time I had with the Pixel 3 XL. It would still be interesting to see how Google will implement this.
Here are some samples of the photos taken with the Pixel 3 XL.
Practical Google Exclusives
Google Lens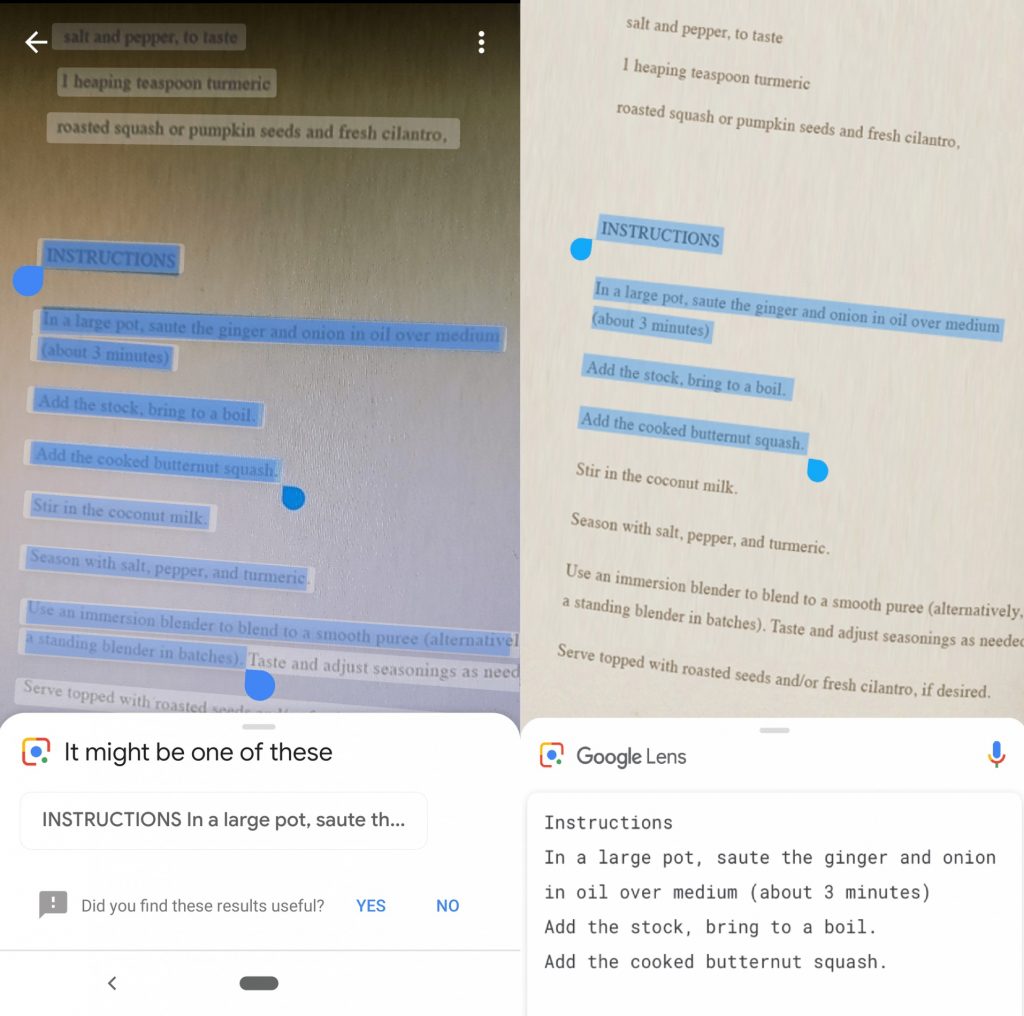 Google Lens at first looked gimmicky at best, with small improvements like integration with the official Google Camera app. But once I used it for a few weeks, the phone's ability to recognize and copy out the text through the camera is actually rather useful when time is of essence. However, the steps to do so is a little funky and does not fully reflect the showcase as shown above. Hopefully Google improves the flow with future updates.
Call Screen
One of the babies that came out of Google Duplex is Call Screen. This new functionality allows Pixel owners to direct (spam?) calls to Google Assistant, and see the transcription of what either side is saying. It even allows you to select what the Assistant will reply. This takes the Assistant in Google Assistant (or cold shoulder-ing) to the next level! Google also took the far dream of Natural Processing Language and placed it into practical use. Unfortunately, this feature is only available in the US, with no plans so far to bringing it to SG.
Wholesome Android Experience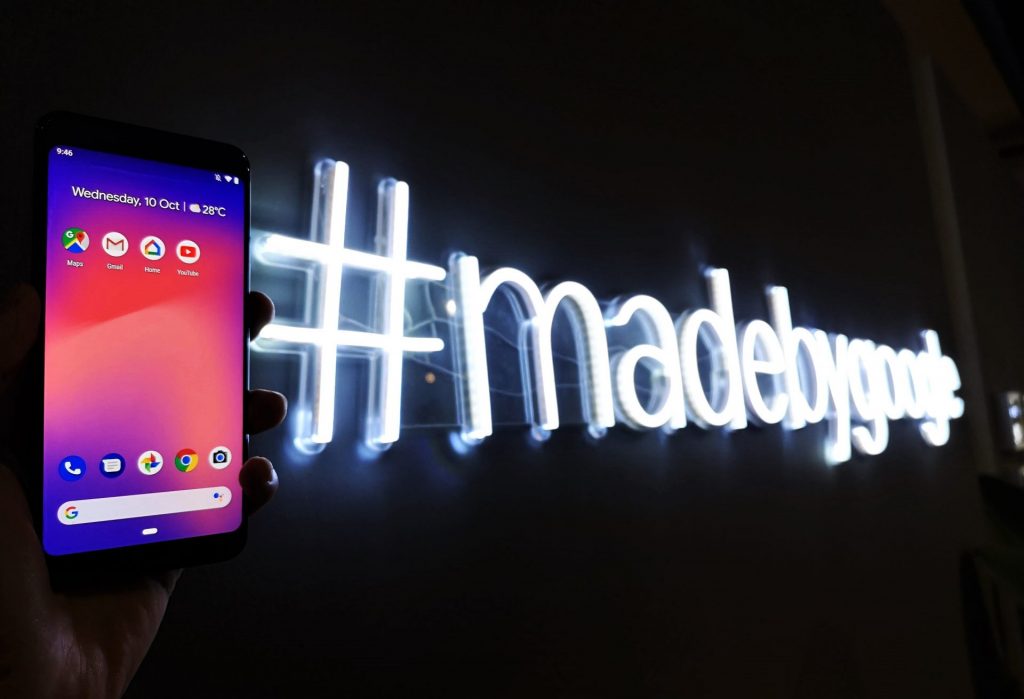 From the beloved Nexus line, to the current Pixel series of smartphones that we have in the market, Google's strategy seemed to always focus on the entire software experience. That has not changed with the Pixel 3, and in particularly the Pixel 3 XL.
Smooth as… Pie?
Every felt you wanted the buttery smoothness of the iOS, but with the flexibility of Android? Look no further! The Pixel 3 XL actually comes super close in terms of fluidity that you feel in Apple's devices. The phone looks and feels extremely responsive, with the animations being on point and being tighter than ever. Even the little things like typing on the keyboard and switching applications is done in a jiffy. These are thanks to the powerful Snapdragon 845, and most importantly, the almost stock Android that is built into this device. Pair it with the IP68 water/dust resistant rating, there is a sense of carefreeness provided.
New to the Pixel 3 is the semi-gesture navigation that adds some gestures to the navigation bar. It does take some time to get used to, but it simplifies the switching to the previous app. Simply swipe the home button to the right and voilà! However, there is room for improvement when it comes to navigating to and through the Recent Apps view. Reaching up to scroll through the Recent Apps does not feel as convenient as it should be. It is also a little easy to miss the app you want, especially when holding down after swiping the home button right when switching apps (2nd GIF).
What would the cherry on top would be to have Face Unlock. Instead of needing to pick up the device, this functionality would have gotten me through my lockscreen without much hassle.
Value-Added Wireless Charger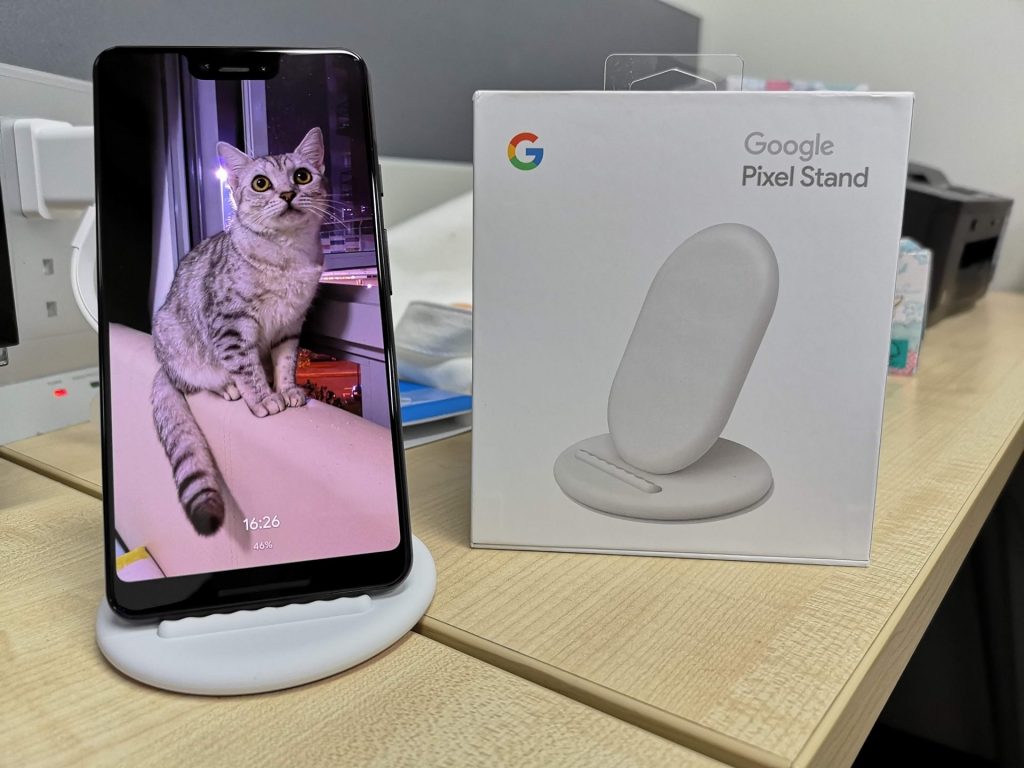 If you take a look at wireless chargers out there, many of them easily cost over S$100, and the Pixel Stand is no exception. However, priced at the lower end of a hundred (S$119), there is so much more functionality added. Take the Sunrise Alarm feature that activates on your Pixel 3 XL. It replicates the capability of a light alarm clock, with a decent one costing you over US$100. Talk about value! It can also double as your Google Home, with the front-facing stereo speakers complimenting the Google Assistant's need for audibility.
Memory Bug?
In the bid to save battery, and to sip from its small (in this day and age) 3430 mAh battery, there seems to be something wrong with the memory management in the background. Apps get killed off in seconds even when just switching them around quickly. These include games, browser, and even a simple dictionary app. Some speculate that it might be due to the lower than usual RAM capacity of 4GB, or the Adaptive Battery feature being too aggressive. Even so, the phone stays alive longer than expected.
Worth Your Buck?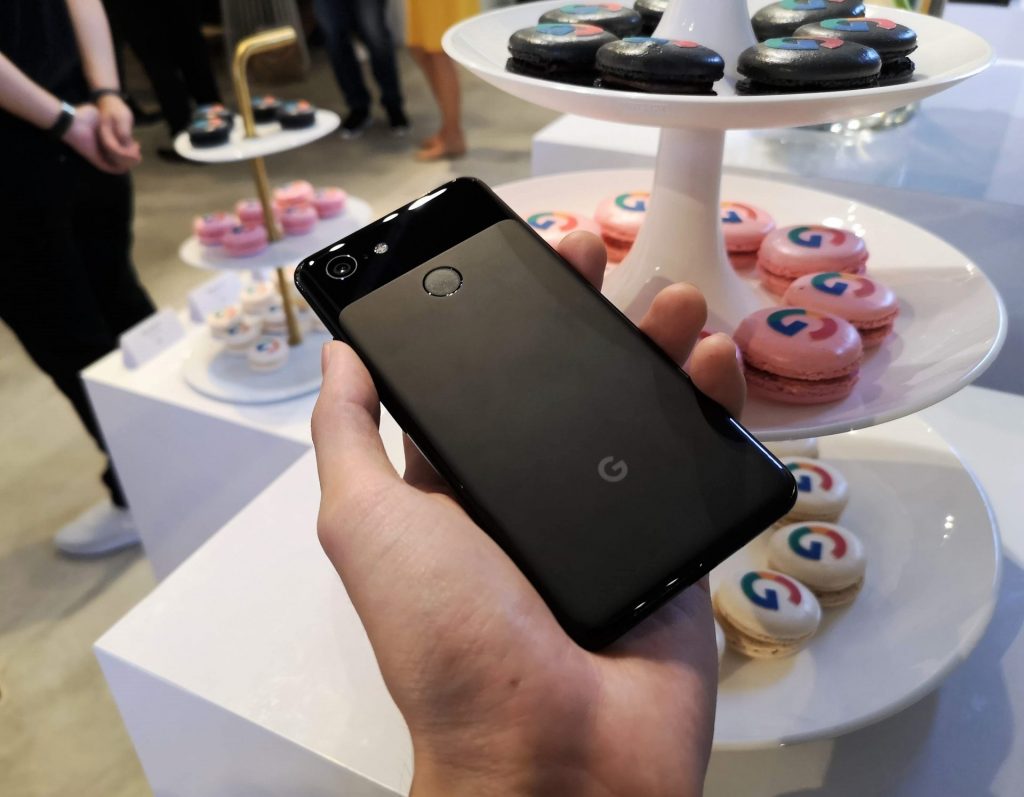 Even without the bells and whistles that other brand-new smartphone have these days, I still do feel unwilling to let go of the Pixel 3 XL. But with the daunting price tag of S$1,399, with several features not currently (or ever) available like Call Screen and Night Sight, it can be a tough pill to swallow. Nevertheless, Google's amazing and curated Android experience left me wanting.