Singapore – August, 15, 2018 – TP-Link today announced the latest entry under its Neffos smartphone brand. The new Neffos X9 boasts an advanced dual-camera system around the back and a large Full-View Display on the front — and incorporates them into an attractive polycarbonate body with a premium metallic look and feel.
Priced at $228 (SGD), the Neffos X9 spots sophisticated elegance and superior durability combine with excellent everyday features for the ultimate value-for-money smartphone experience.
The Neffos brand was created by TP-Link to provide customers around the world quality and affordable smartphones. Its founding company has been recognized as the undisputed global leader in wireless-network products, operating in more than 170 countries and regions worldwide throughout its 22-year history.
TP-Link has earned the loyalty and trust of hundreds of millions of satisfied customers, thanks to product lines that are high-performance, cost-effective, and reliable.
Neffos continues the TP-Link legacy with the same commitment to offering high-quality and accessible mobile devices. Since 2015, it has been coming out with products that have disrupted the market and earned positive reviews from industry experts and users alike.
The belief that excellent smartphones need not be priced over-the-top lies at the foundation of its success, and the new Neffos X9 is expected to drive the brand's sales and share growth.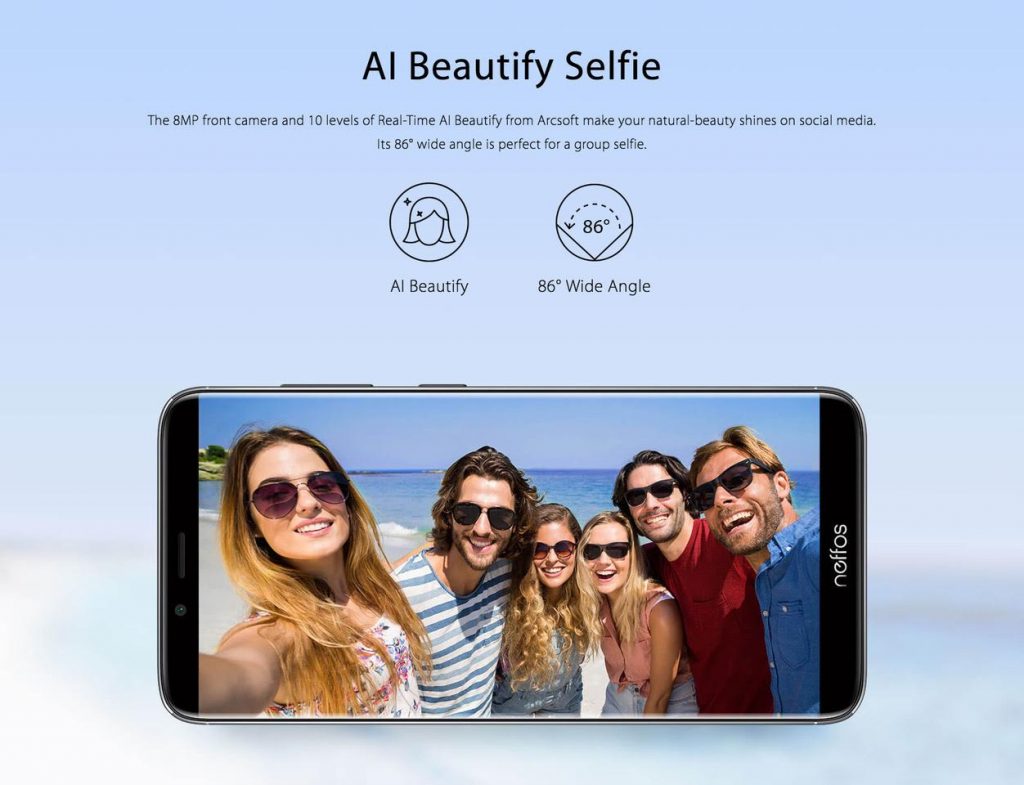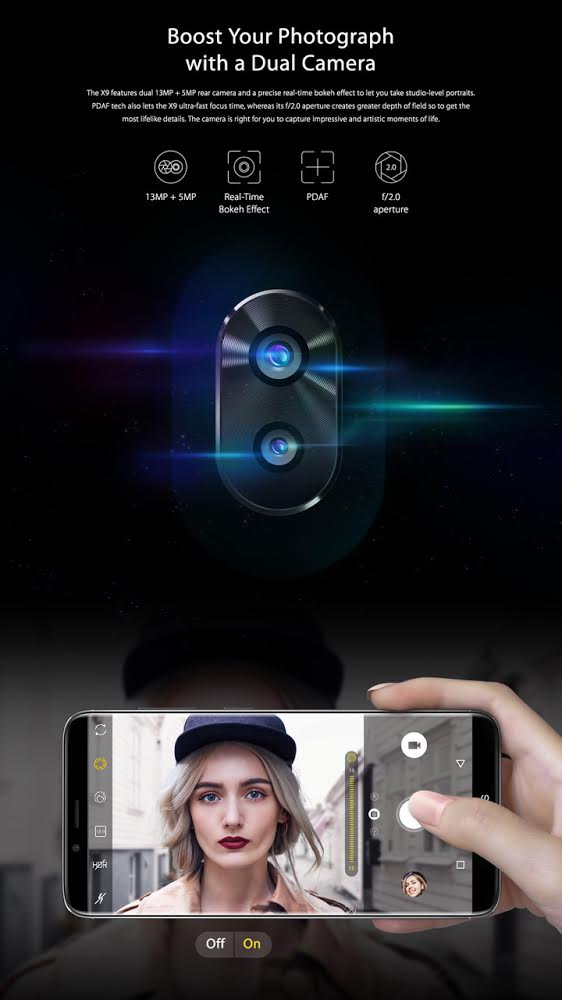 Cameras made for moments
Built for capturing moments that matter, the Neffos X9 is equipped with 13- and 5-megapixel rear cameras that work together to produce stunning portrait-style photos with a sharp subject and blurred background, effectively mimicking what a professional camera is capable of.
Phase-detection auto-focus leads to faster and more accurate focusing, while the f/2.0 aperture lens allows for greater depth of field, resulting in a more dramatic effect.
The 8-megapixel camera on the front ensures crisp details and realistic colors and features a wider field of view for taking group selfies. It comes integrated with image-enhancement algorithms, made possible by its strong partnership with leading imaging-software company ArcSoft.
There's also AI Beautify mode, which enables a live preview of the many beautification choices at the camera's disposal. By professionally enhancing facial features and smoothening skin, the X9 helps create the most refined yet most natural-looking selfie.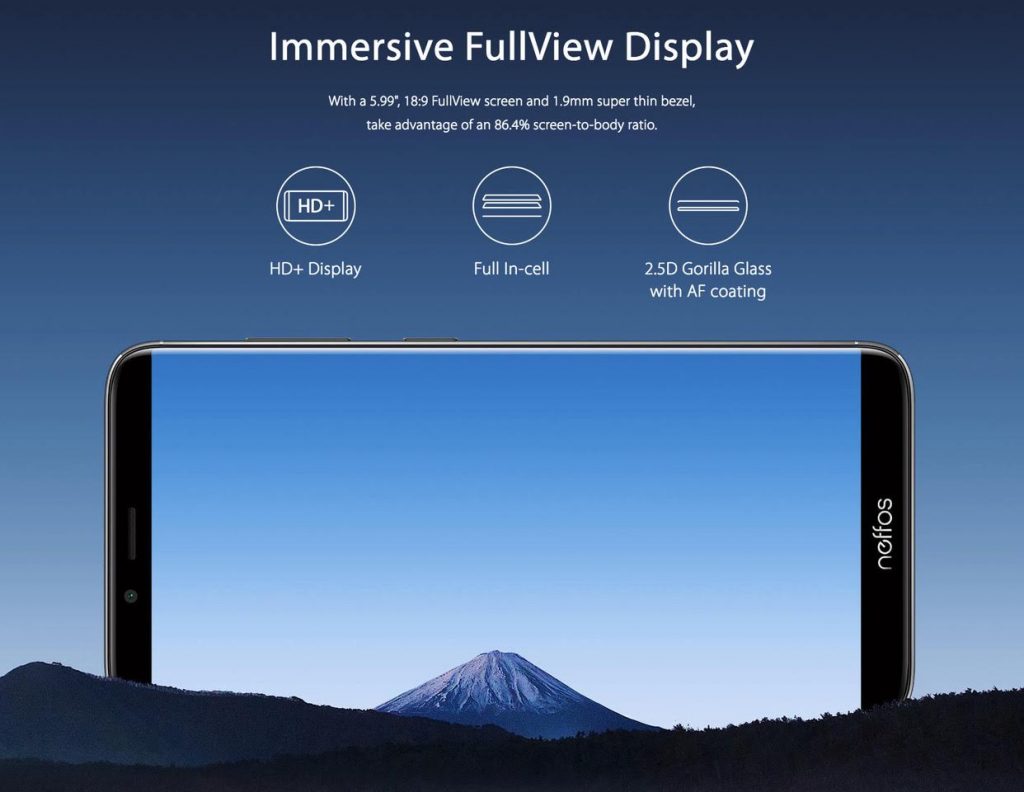 Big and intelligent Full-View Display
Sporting a massive 5.99-inch Full-View touch display, the Neffos X9 sets the standard for immersive and expansive viewing and gaming experiences in its price range. It runs at HD+ resolution with a trendy aspect ratio of 18:9. It's also manufactured using in-cell technology and engineered to deliver a sharper and more vivid picture.
At 1.9mm, the bezels surrounding the Full-View Display are about as thin as they get, while the 86.4 percent screen-to-body ratio maximizes the panel coverage and allows the bigger display to fit onto the device without much impact to its size.
For night owls, switching to the X9's Night Display mode will intelligently dim the screen's brightness as lighting conditions change, for an easier-on-the-eye viewing experience at night. Eye Protection mode, meanwhile, further reduces eye strain by minimizing blue-light emission by up to 89 percent. Users can set a time to automatically activate the function for all-day eye care.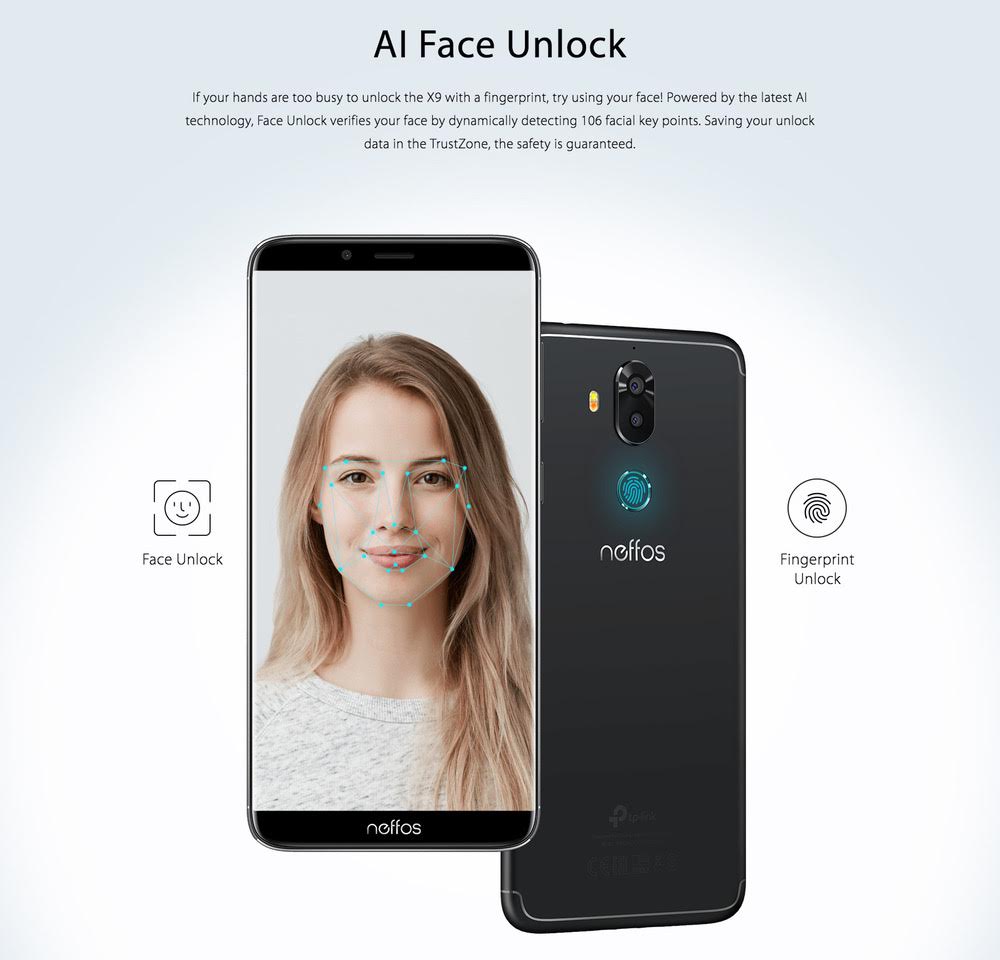 Convenient and safe to use
Designed with user comfort and convenience in mind, the Neffos X9 has a fingerprint sensor on the back for unlocking the phone within the fraction of a second.
Face Unlock is also onboard with the latest AI technology incorporated into the feature — a result of Neffos' solid partnership with SenseTime, considered the world's most valuable artificial-intelligence company. Face Unlock verifies the user's identity by scanning over 100 different facial details to pixel-level accuracy.
The X9 is also powered by Android 8.1 Oreo, which brings a bunch of new changes to the platform, not the least of which are security updates that fix vulnerabilities that could be exploited.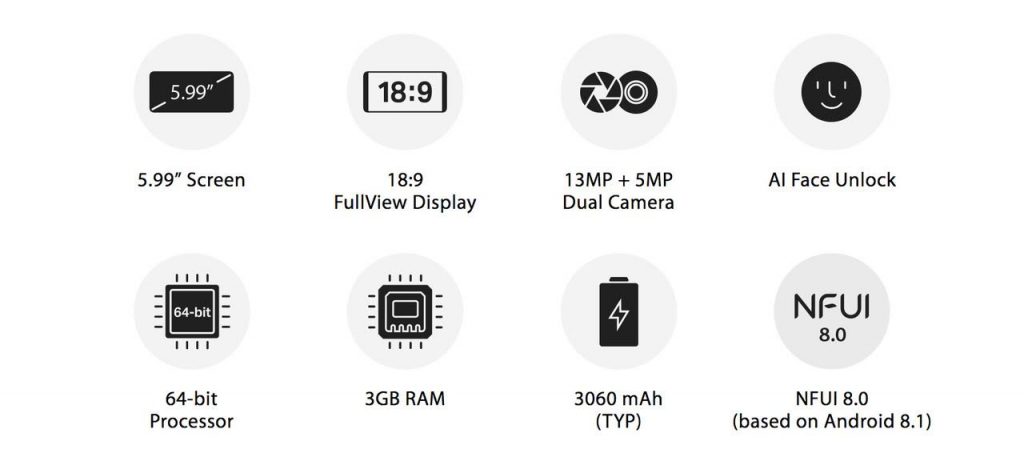 Impressively fast and efficient
The Neffos X9 sees an octa-core processor inside, complemented by dual-core Mali-T860 graphics and 3GB of RAM. The high-end processor integrated with a powerful GPU and plenty of memory caters to butter-smooth navigation and consistently fluid gaming experiences on the phone.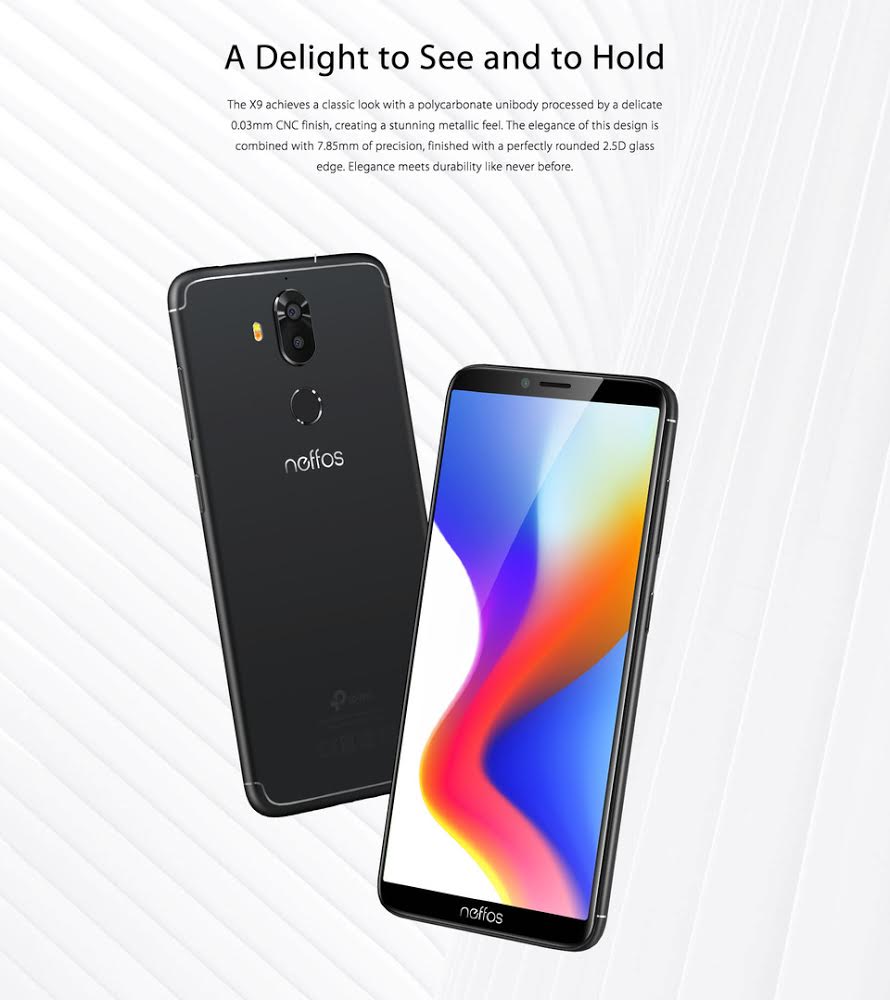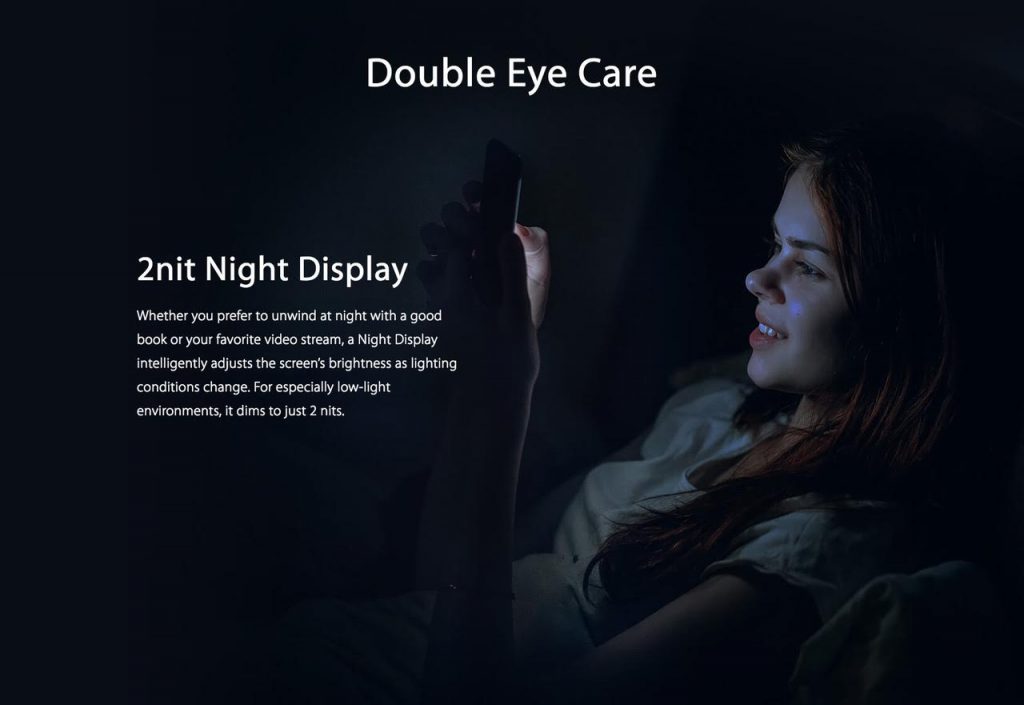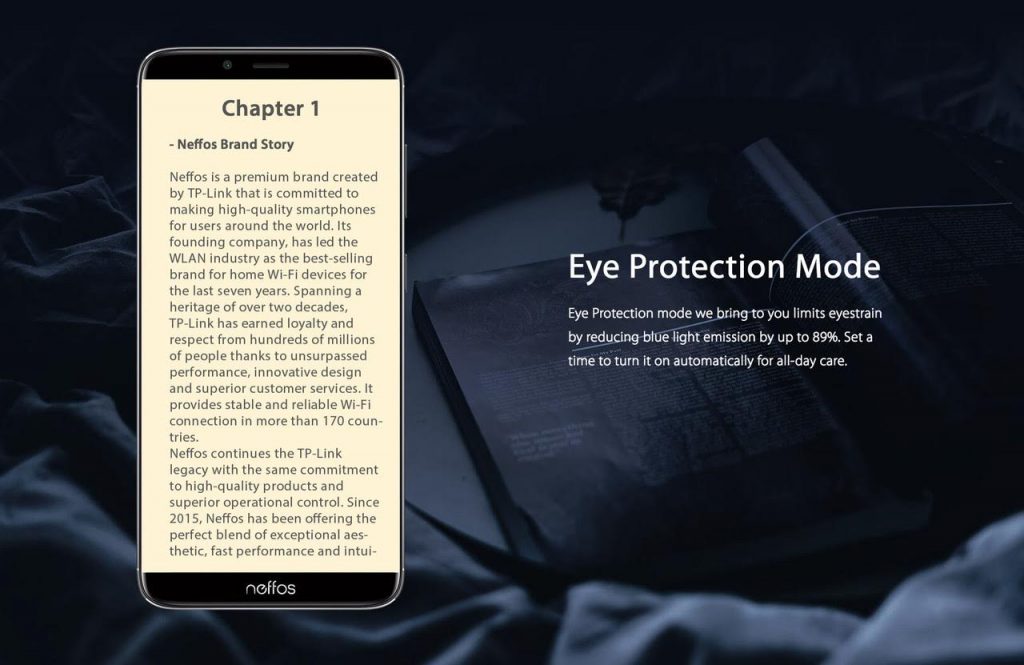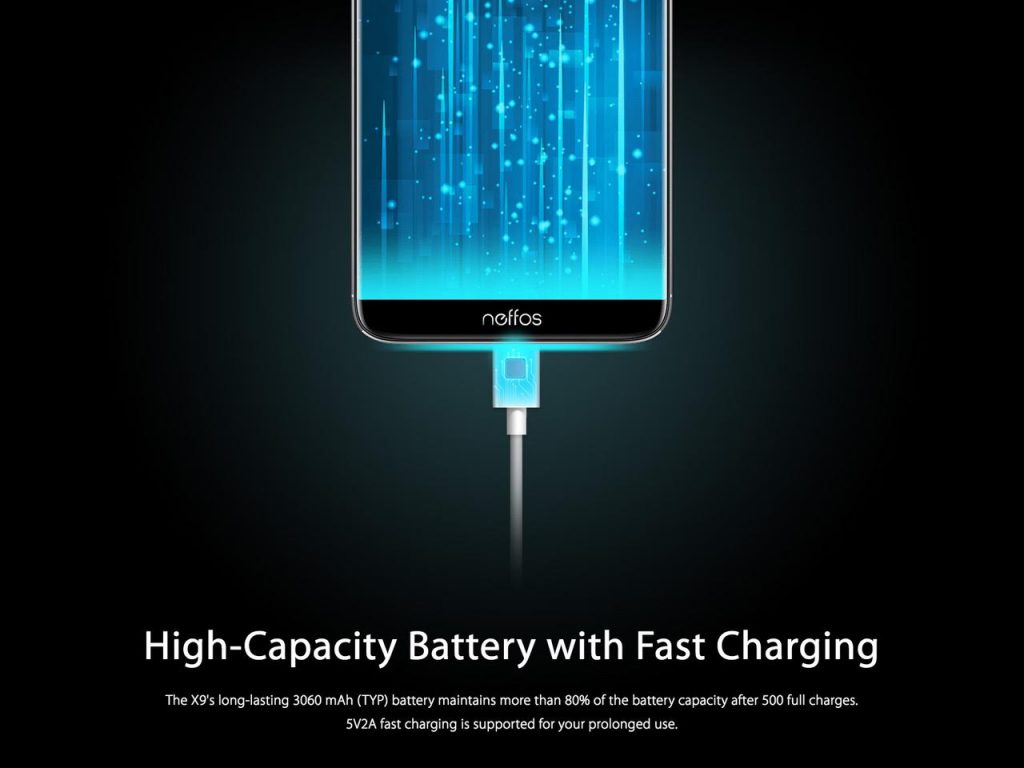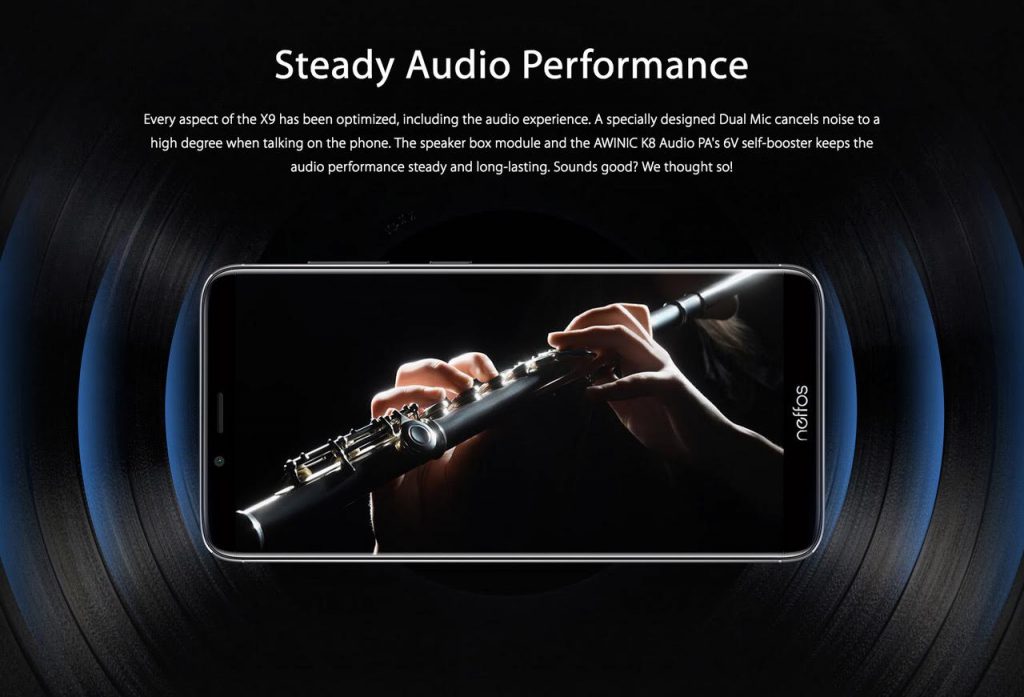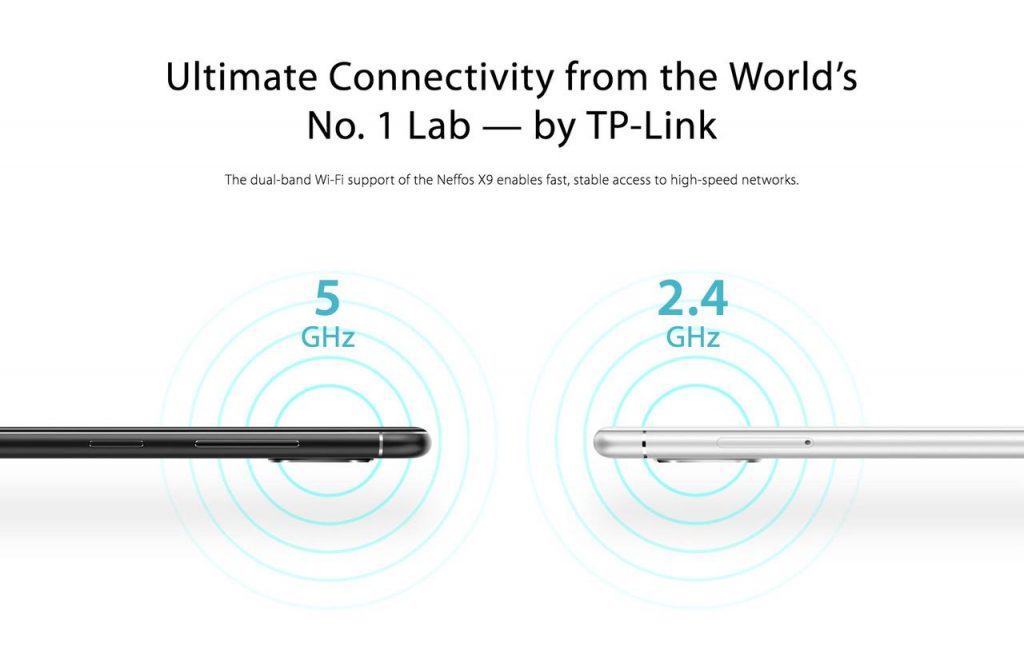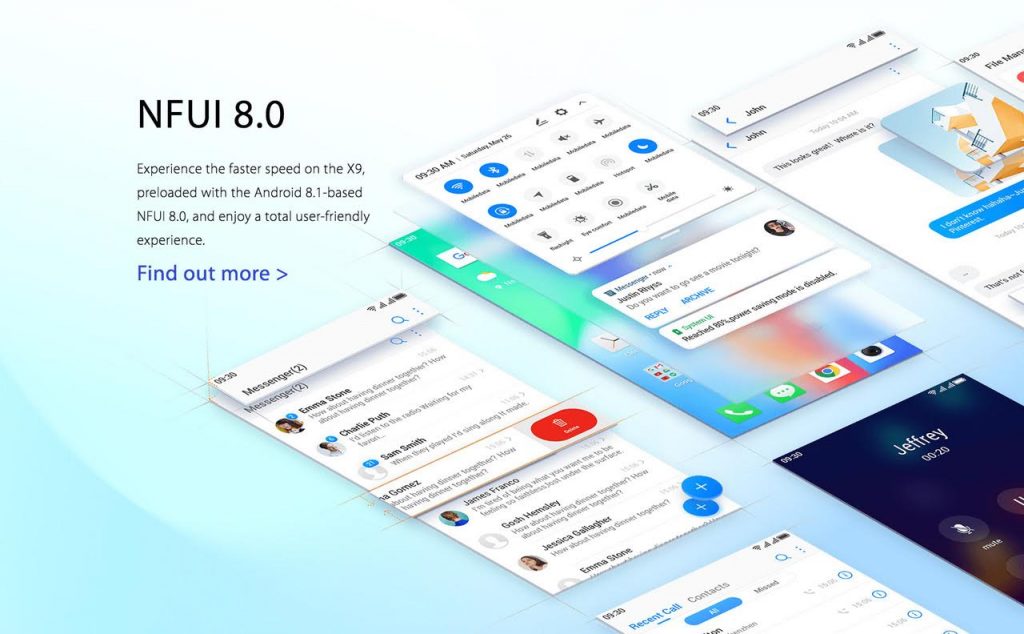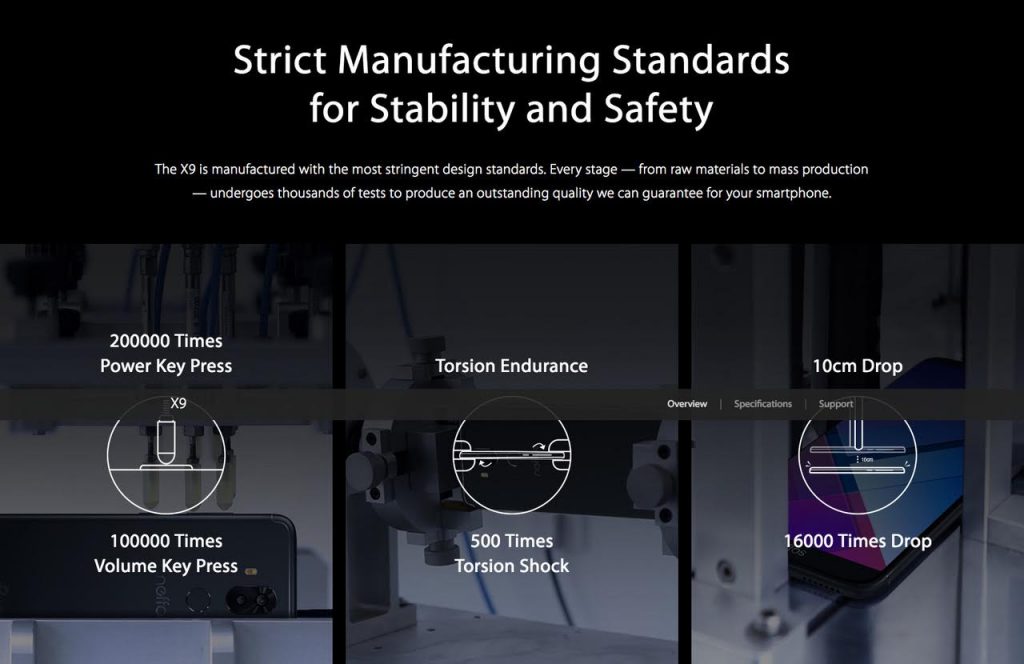 Pricing and Availability
The Neffos X9, available in Metallic Black and Silver will retail at a local retail price of $228 (SGD) and is now available at leading retailers such as Challenger, Best Denki, Sprintcass Stores and Neffos authorized retailers island-wide.
For more information about the Neffos X9, please visit the product webpage at http://www.neffos.com/en/product/details/X9
About TP-Link
Founded in 1996, TP-Link is a global provider of reliable networking devices and accessories, involved in all aspects of everyday life. The company is consistently ranked by analyst firm IDC as the No. 1 provider of WLAN devices†, supplying distribution to more than 170 countries and serving billions of people worldwide.
With a proven heritage of stability, performance and value, TP-Link has curated a portfolio of products that meet the networking needs of all individuals. Now, as the connected lifestyle continues to evolve, the company is expanding today to exceed the demands of tomorrow.
For more information about TP-Link, please visit us online at or follow us on:
Facebook: facebook.com/tplink
Twitter: twitter.com/tplink
YouTube: youtube.com/tplinktech
† By units shipped, according to the IDC Quarterly Wireless LAN Tracker, Q4 2017 Release.
About Neffos
The Neffos brand was established by TP-Link in 2015 to enter the global smartphone market. It strives to create the most human-oriented personal mobile device in the new digital era and to seamlessly connect people with each other, and to the world around them.
For further information about Neffos, please visit us online at www.neffos.com/en