Hong Kong — August 17, 2018 – Today, Ubisoft announced the For Honor® Season VII: Storm and Fury in-game event, "Reigning Inferno", which begins today and is available until August 30. Reigning Inferno will introduce players to a new exclusive game mode, Infernal Dominion, as well as exclusive rewards. From August 17 to September 15, players can also pick up For Honor on Xbox One with Games with Gold.
The fury of Mt. Ignis has changed the face of the battlefield, setting the environment ablaze and choking the sky with ash. In the limited-time Infernal Dominion mode, when zones are contested, a ring of fire ignites, forcing players to choose between a close-quarters fight to the death, or take massive burn damage as they risk crossing the flames. Reigning Inferno also includes limited-time lootable rewards, including new fire-themed weapons, Battle Outfits, Faction Ornaments, and a fiery new Mood Effect. All-new themed Mask Outfits, as well as a new Emote, will also be available during the Reigning Inferno event. During the second week of the event, players can pick up the Reigning Inferno Bundle, which contains the Mask Outfit, Emote, Ornament and Battle Outfit for their Hero.
For newcomers looking to test their might on the battlefield, For Honor will be part of Xbox Live's Games with Gold and will be available for free to download for Xbox Live Gold members starting today, August 17 through September 15. For more information, check out xbox.com/live/games-with-gold.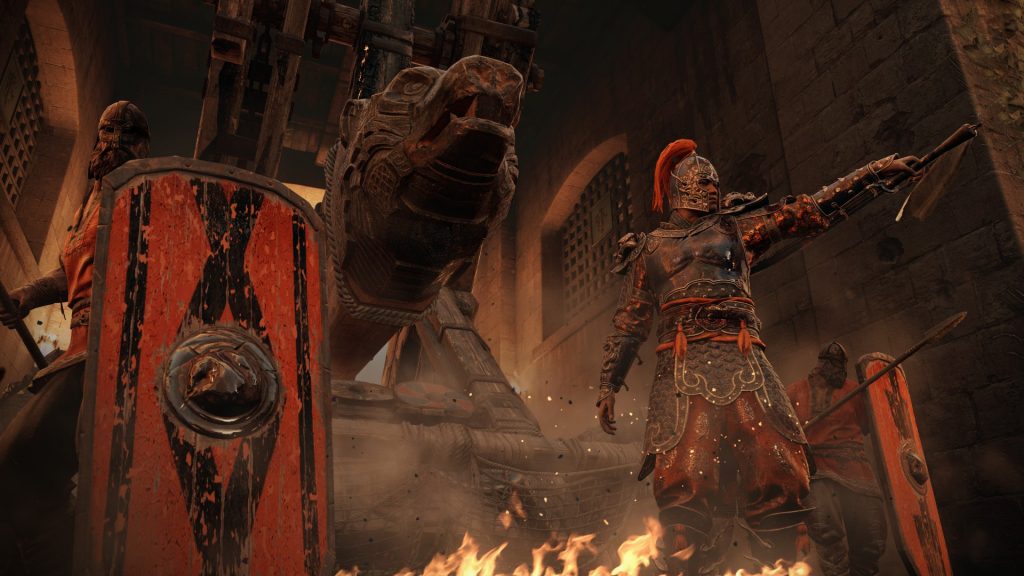 Following the introduction of Dedicated Servers and new Training Modes, For Honor will continue to grow with the release of the For Honor® Marching Fire™ expansion on October 16, with the brand-new Wu Lin faction joining the fray, a 4v4 castle siege Breach mode, unlimited PvE content and more.
Developed by Ubisoft Montreal in collaboration with other Ubisoft studios,* For Honor offers an engaging campaign and thrilling multiplayer modes. Players embody warriors of the three Great Factions – the bold Knights, the brutal Vikings and the deadly Samurai – fighting to the death on intense and believable melee battlefields. The Art of Battle, the game's innovative combat system that puts players in total control of their warriors, allows them to utilize the unique skills and combat style of each hero to vanquish all enemies who stand in their way.
Please follow us on Facebook at facebook.com/UbisoftSEA and on YouTube at youtube.com/UbisoftSEA for more Ubisoft excitements and updates.
*Associate Ubisoft studios include Quebec, Toronto and Blue Byte. Additional development from Studio Gobo.