SINGAPORE, 12th June 2018 – SOULCALIBUR VI, the premier 3D weapons-based fighting game will be launching in Southeast Asia on October 19, 2018 for the PlayStation 4 computer entertainment system, Xbox One, and PC via STEAM®.
Along with the announcement of SOULCALIBUR VI's launch date, we are also debuting details pertaining to the game's Story Mode at E3 2018. Taking place in the 16th century, SOULCALIBUR VI sets players on a voyage of discovery as they uncover events from the original SOULCALIBUR to learn hidden truths. The game will also feature a diverse line-up of new and returning characters with their unique fighting styles and weapons including series mainstays; Mitsurugi and Sophitia and newcomers such as special guest-character, Geralt of Rivia, from CD Projekt Red's The Witcher® series and GrØh who was recently announced.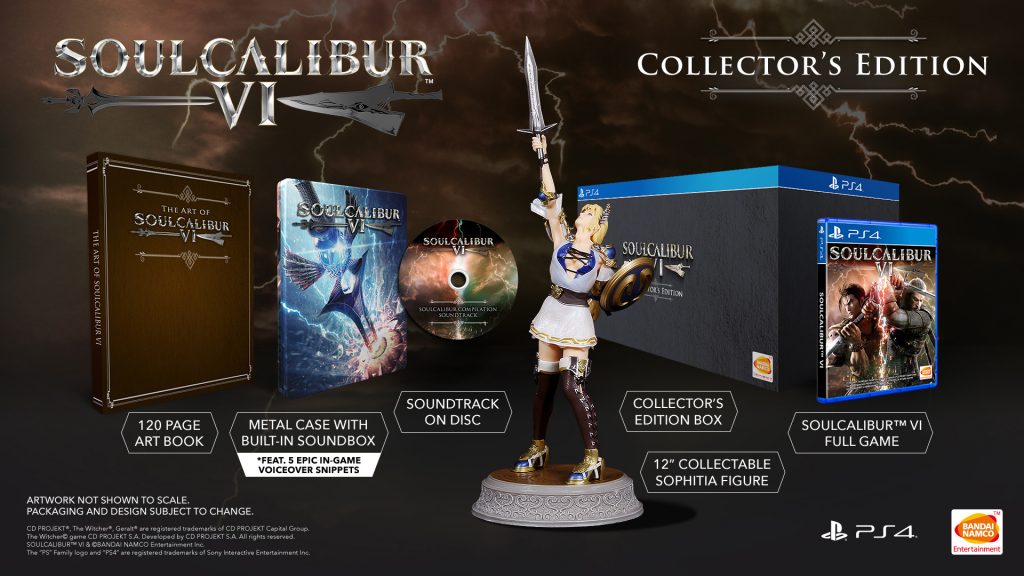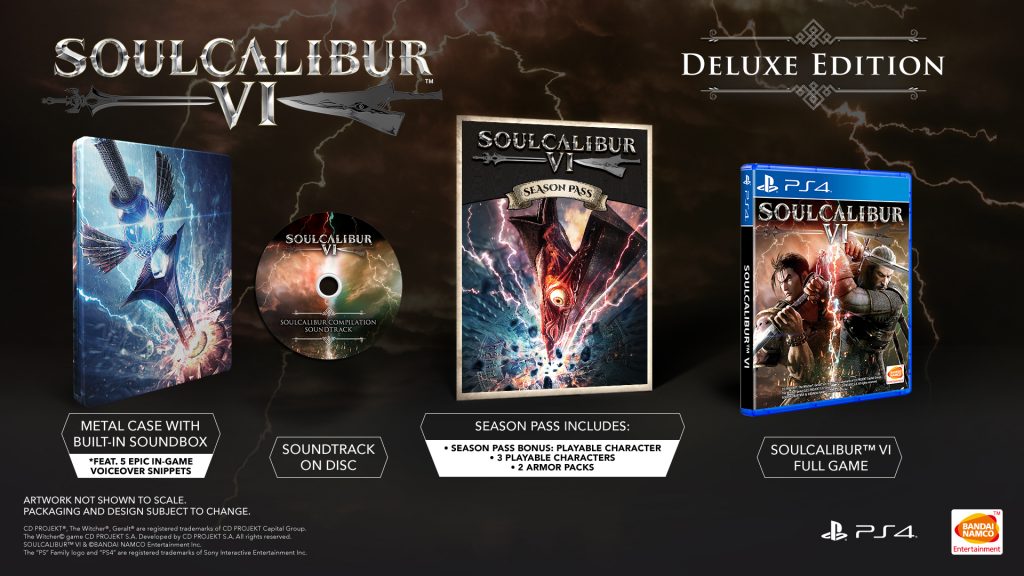 Lastly, two special editions of SOULCALIBUR VI will be offered: 
The SOULCALIBUR VI Collector's Edition will feature a 12" Sophitia Figure, 120-page Art Book, Metal Case with Built-in Soundbox, Soundtrack CD, Collector's Edition Box, and the full SOULCALIBUR VI game.
A SOULCALIBUR VI Deluxe Edition will feature the Metal Case with Built-in Soundbox, Soundtrack CD, SOULCALIBUR VI Season Pass, and the full SOULCALIBUR VI game.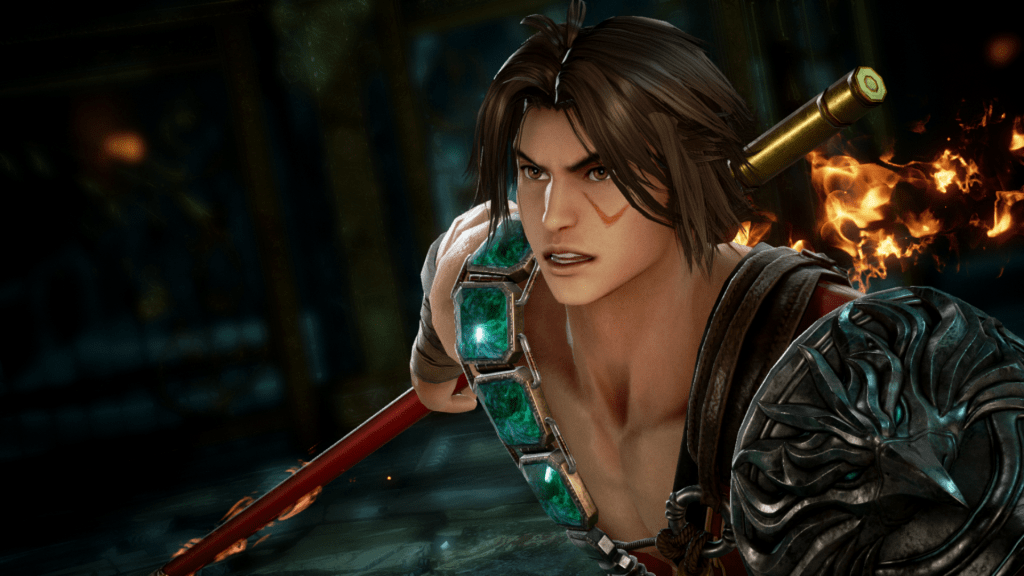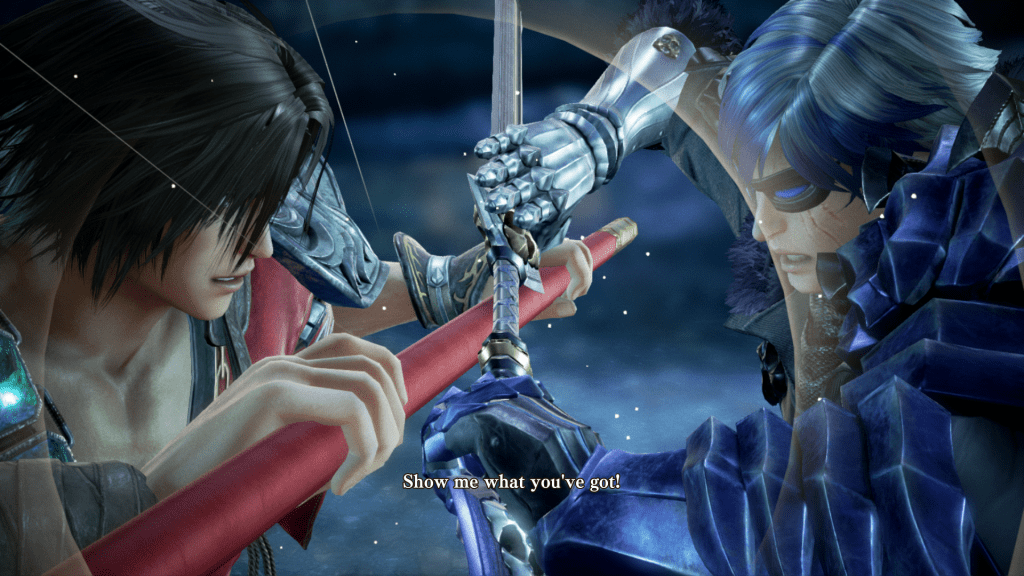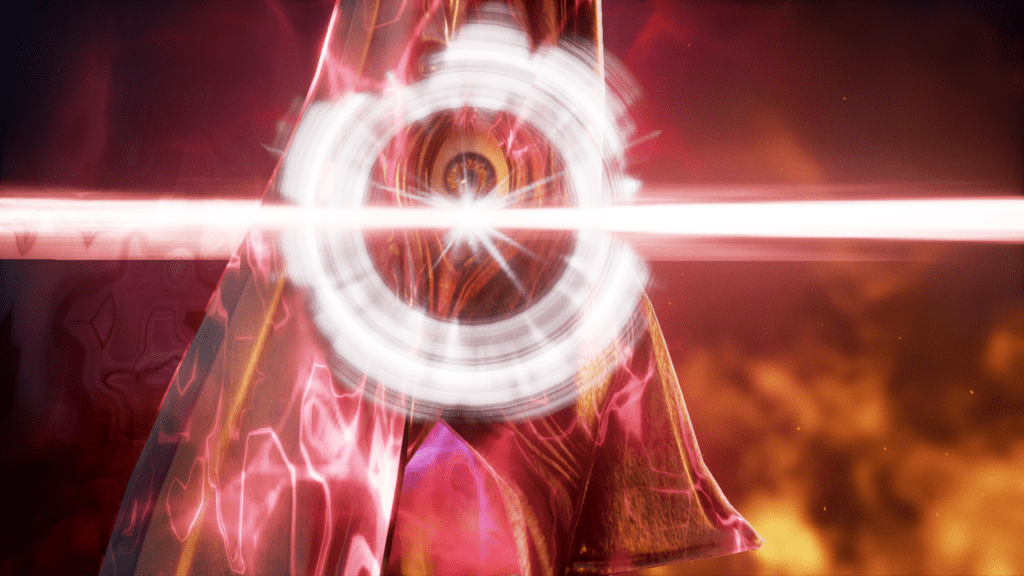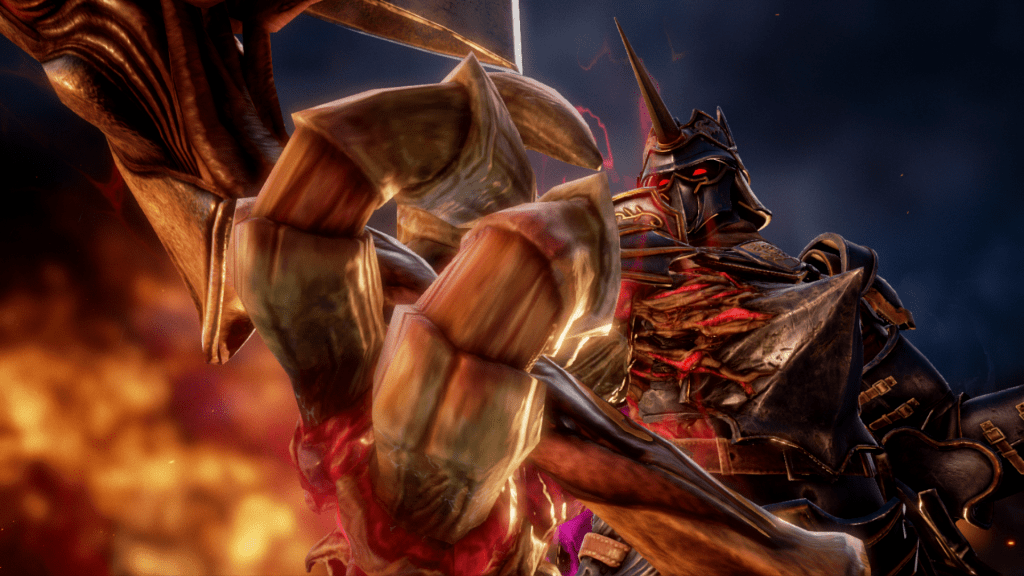 For more information about the release in Southeast Asia, follow us on https://www.facebook.com/bandainamcoent.asia.
Join in the conversation on Twitter / Instagram at: https://www.twitter.com/BandaiNamcoSEA / http://instagram.com/bandainamcosea.