Earlier yesterday at COMPUTEX 2018, Intel released their latest Optane SSD 905P, which for the first time, will be available in the smaller M.2 form factor. This new Intel Optane SSD brings about even more performance as compared to its predecessors, while still retaining industry-leading endurance.
The Optane SSD is based on the 3D XPoint memory technology, Intel memory/storage controller, Intel Interconnect IP and software. This combination of Intel technologies promises unparalleled SSD performance that thrives in the area of latency.
So… What happens when you put 4 of these Optane SSD 905P in RAID 0 on a single computer? At MSI's booth at Nangang Exhibition Hall, we got a feel of the raw performance of such a solution.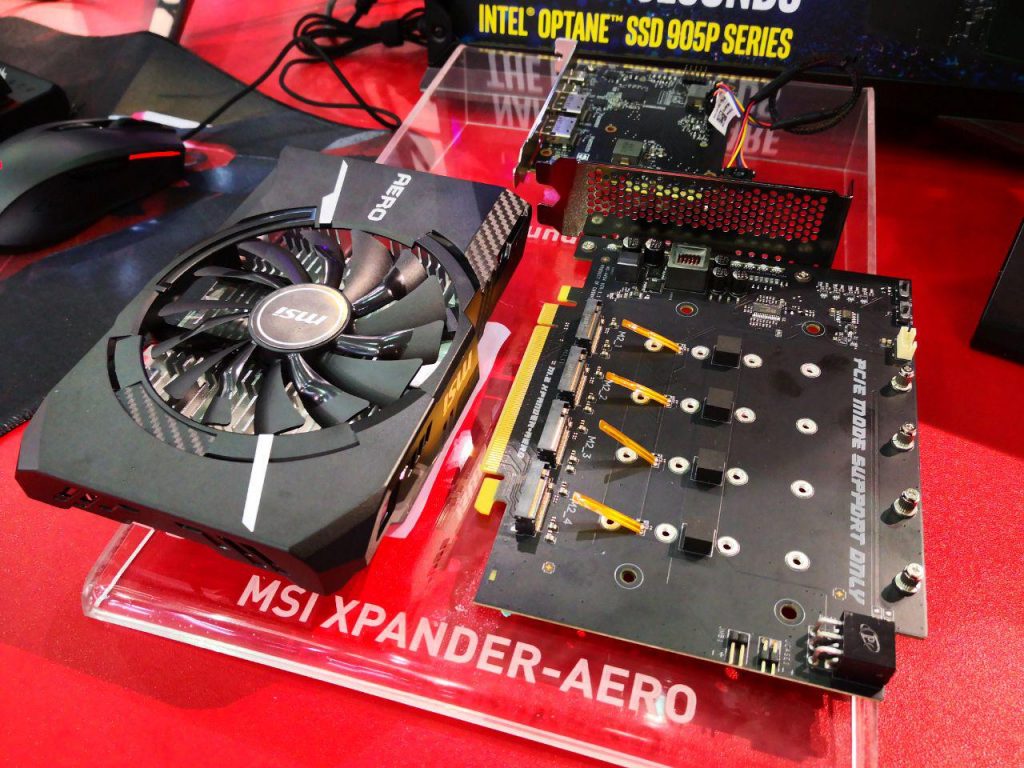 The MSI XPANDER-AERO is a PCI-e 3.0 based M.2 expansion card. It is able to connect up to 4x PCI-e based M.2 SSDs to a single PCI-e x16 slot. Each M.2 can be individually identified under the desktop system.
With the MSI XPANDER-AERO's expansion, users can make use of the CPU/Storage Controller to set up RAID with the M.2 SSDs. That was what MSI did.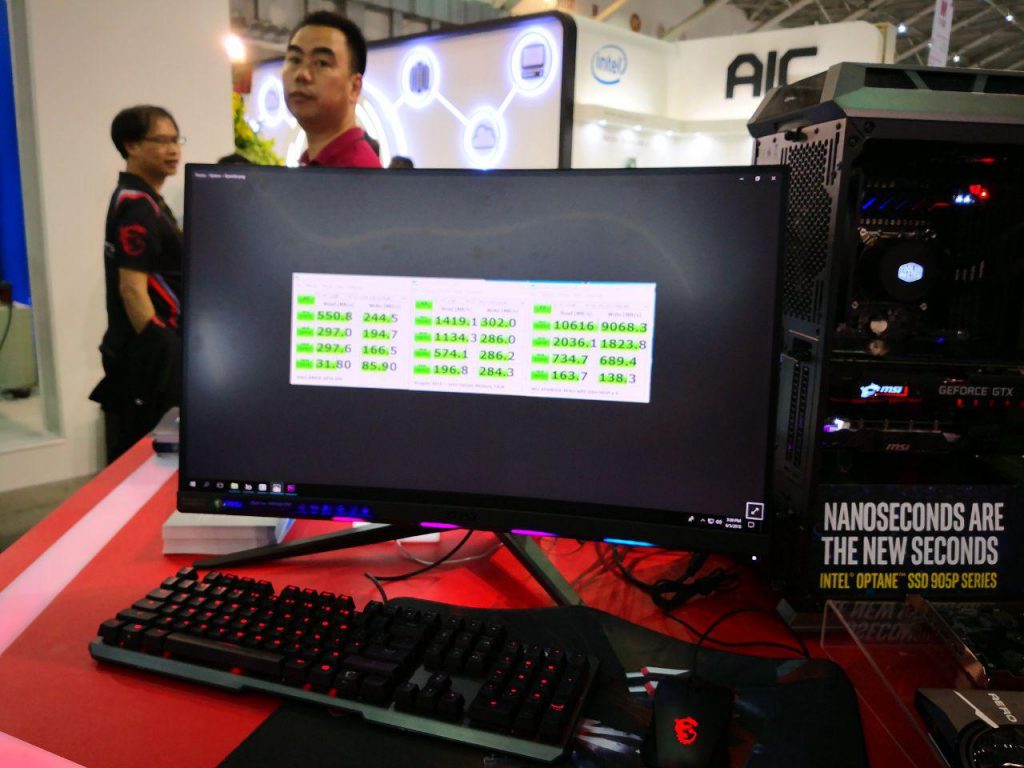 The system used for the test was a X299 SLI Plus motherboard. It runs on the top-of-the-line CPU from Intel, which will be able to handle the storage workload effectively.
With CrystalDiskMark, we can see that the RAID0 setup with the Intel Optane SSD 905P resulted in an out of the world 10GB/s sequential read and 9GB/s sequential write speeds!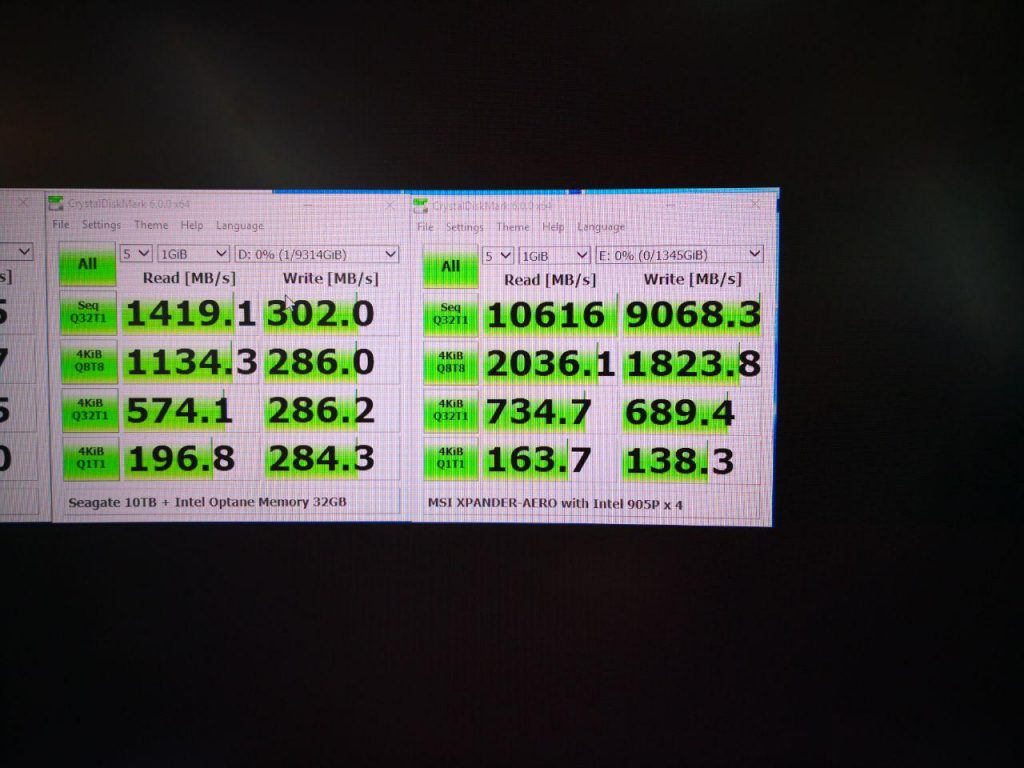 Such results are unheard of. This really showcases the performance and potential of the Intel Optane SSD 905P!