When it comes to mechanical keyboards, Cooler Master definitely has the mind share in the gaming community. Their Masterkeys series has always been one of the top few choices in the consumer market.
MK850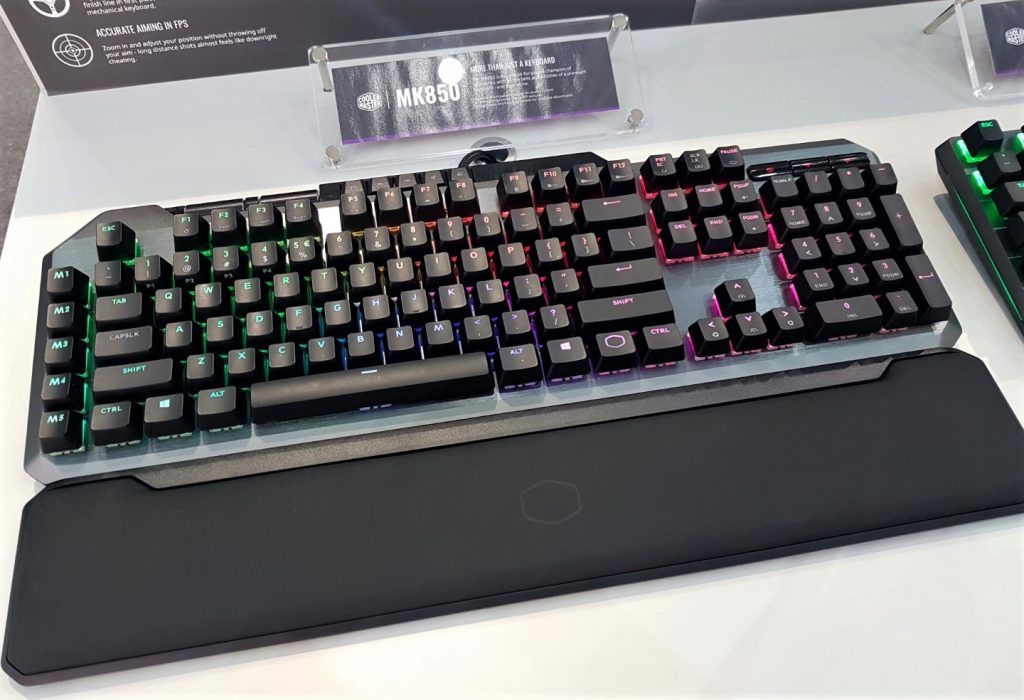 Continuing their MK line of keyboards, Cooler Master showcased their new top-tiered product – MK850. The MK850 is produced and designed to be better than the its predecessor MK750 in every way. It added an "Aimpad" technology to its keys which works like an optical key switch. This allows the keyboard to sense how low the key is pressed, allowing for more minute controls that works well in racing games.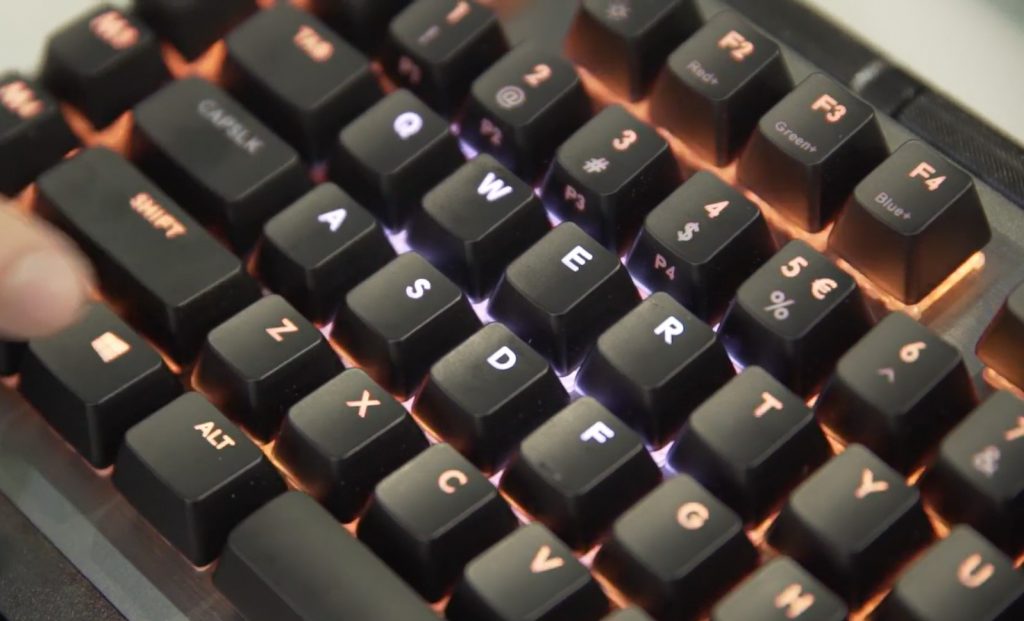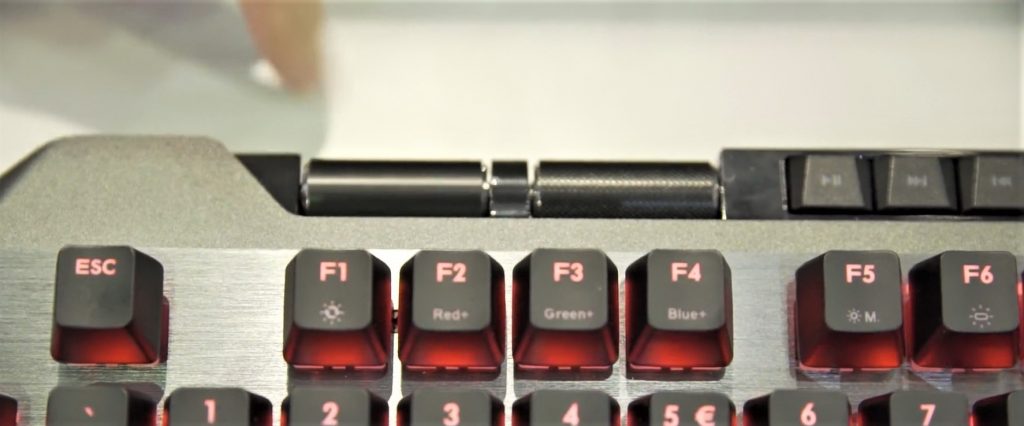 Listening to feedback, Cooler Master also added an RGB intensity and volume scrolls. This allows the user to easily lower the brightness of the RGB without needing to create an additional profile. Its body now uses a brushed aluminum finish, while adding 5 macro keys to the on its left.
CK550, CK551 and CK552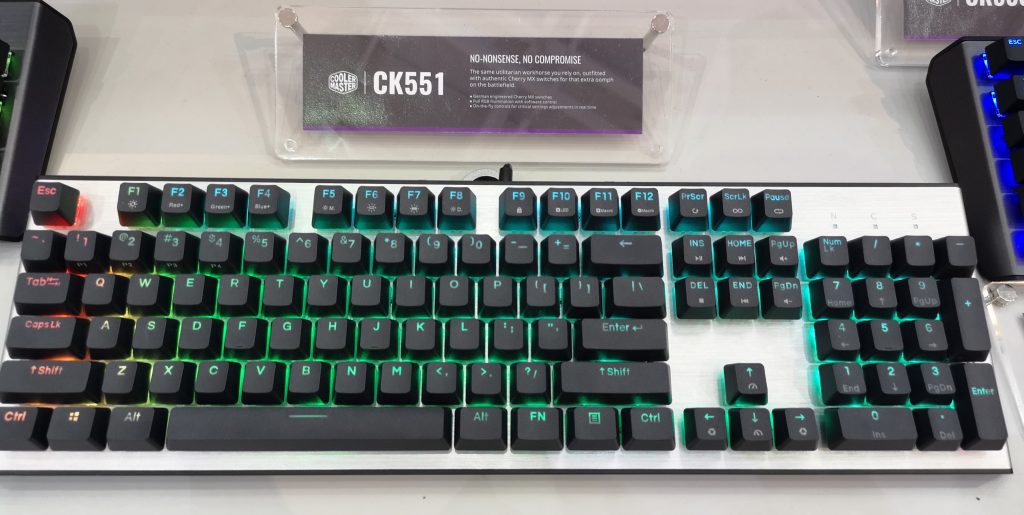 Touting as the "No-Nonsense, No Compromise" set of mechanical keyboards, the CK550 to CK552 are a set of full-size boards that is like the MK850 and MK750 but just without the bells and whistles. It uses a standard layout for its keys, lacks any media dedicated controls and does not come with a wrist rest out of the box. It does however come with three different types of aluminum finish – Standard, Gunmetal and Black. Switches available will consist of the Cherry MX Blue, Brown and Red.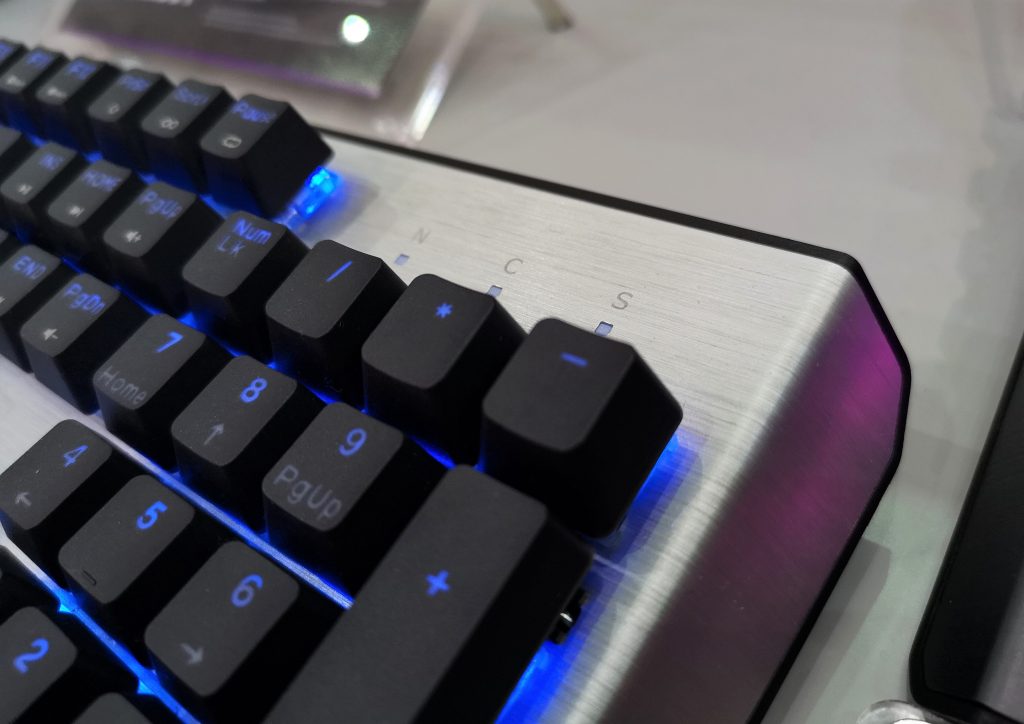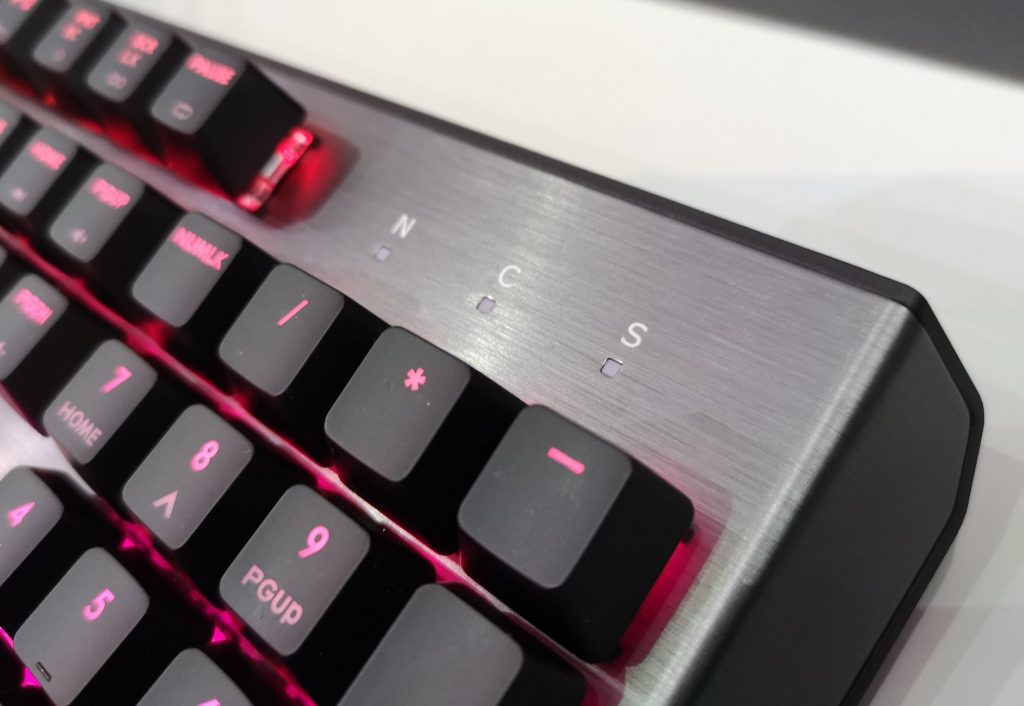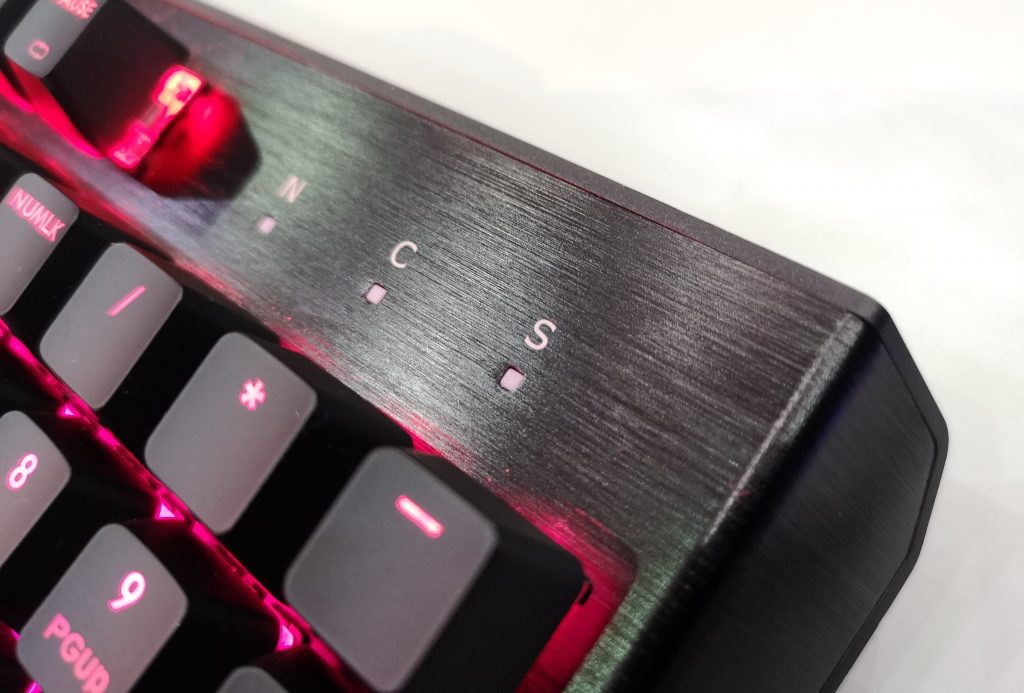 CK620, CK630 and CK640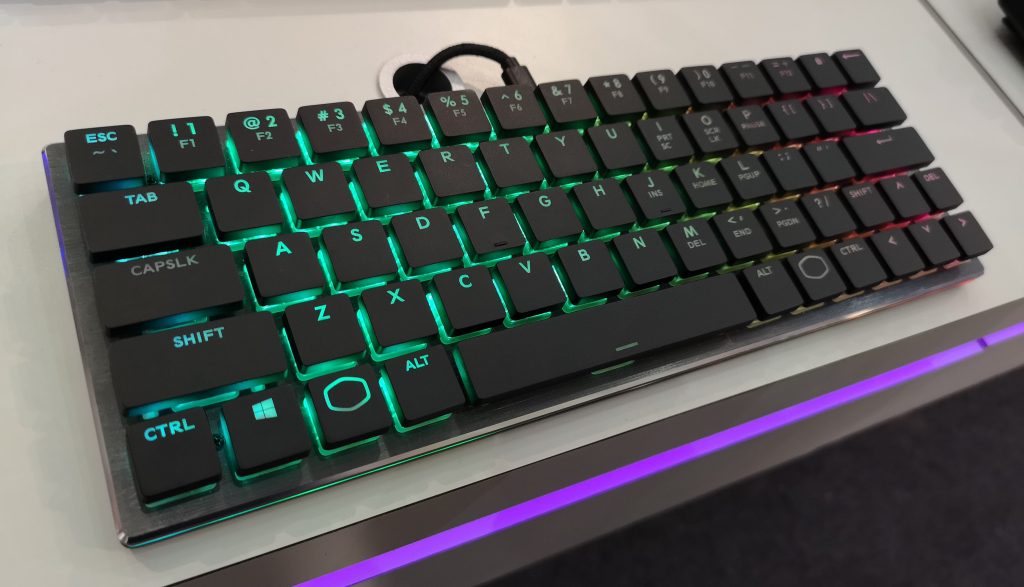 What makes these keyboards special is in its switches. These use the Cherry MX low profile switches that is 35% thinner than the typical Cherry MX Reds. As a result, the entire keyboard is now a lot more portable and slimmer than the typical MKs and CKs. Following the entire theme of brushed aluminum, these keyboards also sport the same finish for a more premium feel.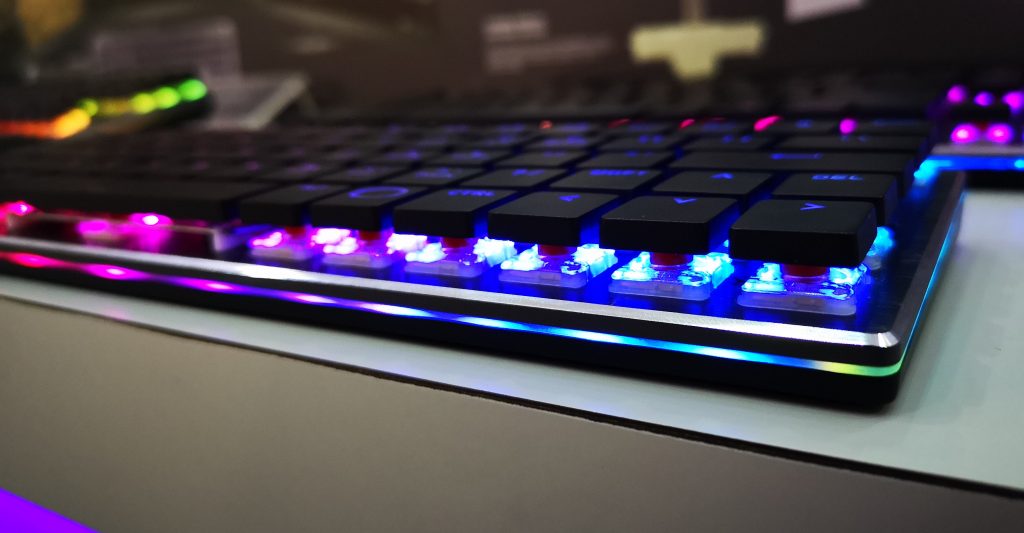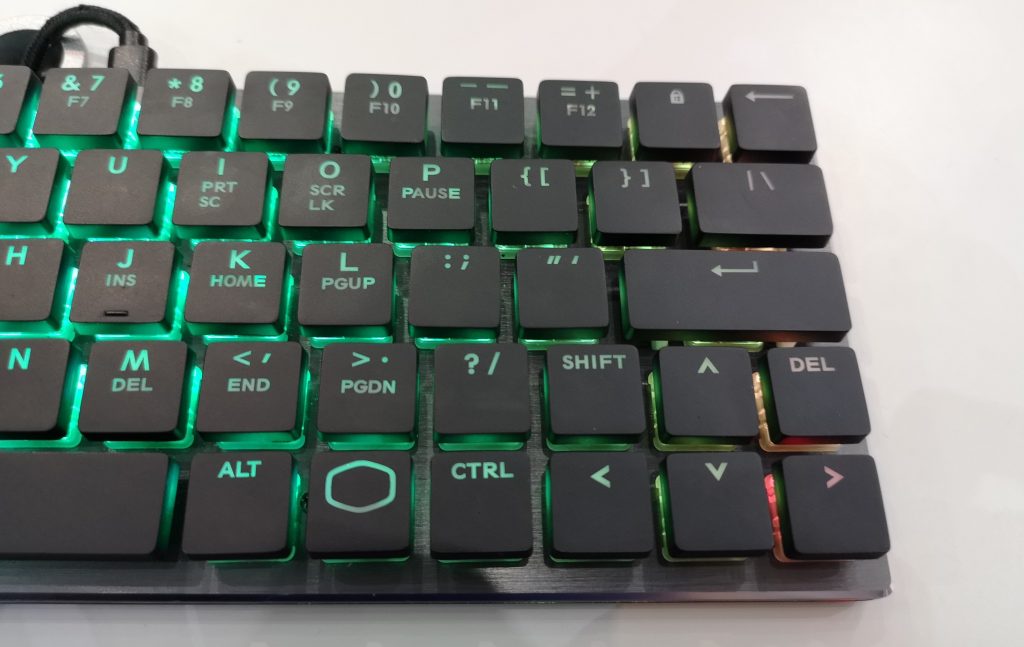 CK372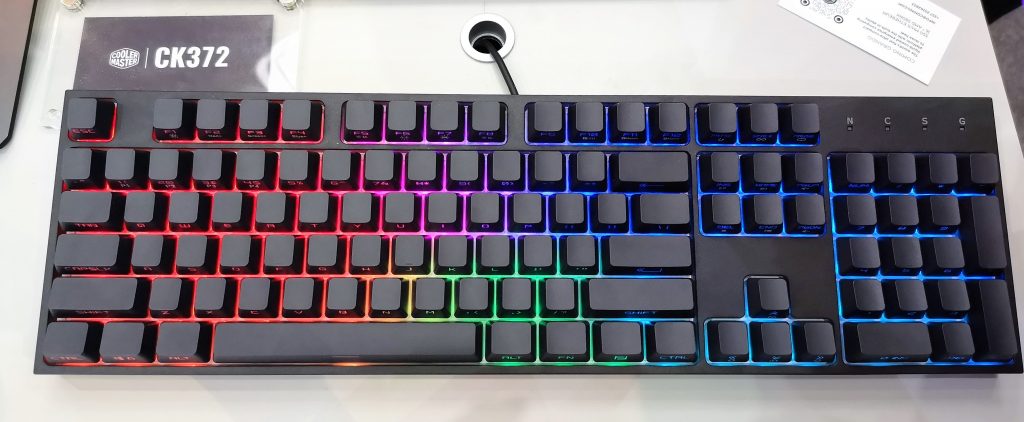 For those who love minimalism or just enjoy customizing their keyboards, the CK372 is just for you. It has the same features as the CK55X but sports a very different keycap. Instead of printing the symbols at the top, those are now printed at the south-side of the keys. At its old spot lays a clean matte black finish, which complements well with the matte finish body and RGB lighting.