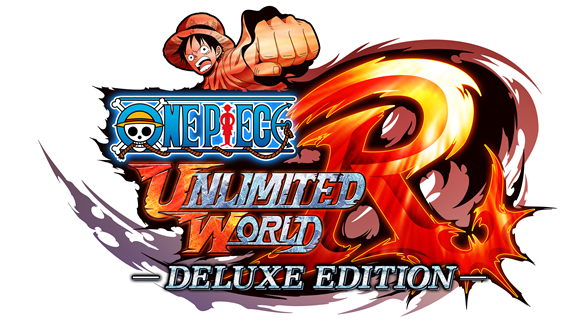 ONE PIECE UNLIMITED WORLD RED – DELUXE EDITION ANNOUNCED
SINGAPORE – May 16, 2017 – After 1 million copies sold worldwide with the original title, this summer – August 25th – the Straw Hat Pirates will dock on PS4™ and PC with a brand new revamped version of the game. The game comes with several new features from technical and content side.
Explore the Grand Blue as never you've never seen it before. One Piece Unlimited World – Red Deluxe Edition will support up to 4K on PC & PS4™ Pro, and Full HD on PS4™. Players can rely up to 60 fps on all three platforms in order to allow for a powerful and enjoyable experience. All games modes will be available for PS4™ Pro and PS4™!
Re-discover the original adventure of Luffy and his pirate crew that encounter and befriends a cheerful yet mysterious raccoon named Pato who possesses a shadowy power to create anything drawn onto a leaf. In order to help their newfound friend, Pato leads the crew to the Forgotten Island where they get kidnapped by a wicked pirate named The Red Count and Luffy must fight to recover his crew from the enemy's grasp and find out exactly what The Red Count's evil plots are. The adventure will come loaded with incredible content thanks to the inclusion of more than 40 DLC's.
ONE PIECE UNLIMITED WORLD RED – DELUXE EDITION will be available digitally for the PlayStation™ 4 and PlayStation™ 4 Pro systems and PC on August 25th 2017.
Continue the adventure on:
Title Information
Title: One Piece Unlimited World – Red Deluxe Edition
Platform: PlayStation™ 4, PlayStation™ 4 Pro, PC
Genre: Action-adventure
Release Date: 25 August 2017
For the LATEST tech updates,
FOLLOW us on our Twitter
LIKE us on our FaceBook
SUBSCRIBE to us on our YouTube Channel!