13,000 teachers want technical volunteers to help with their Hour of Code in December.
Only 3,372 volunteers have signed up. Please join them.
Code.org launched a new volunteer-match program to help teachers introduce students to their first Hour of Code during December 7 to 13. Schools and teachers need you to help or inspire their students as they try computer science for the first time.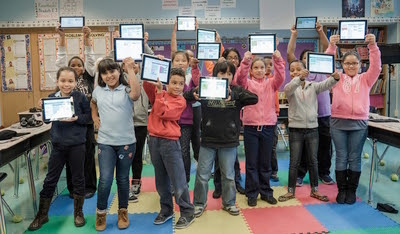 After you sign up, local teachers will be able to find you and ask for help (we'll never share your contact information). You can
check out our Hour of Code tutorials
for all ages to see what students will be learning, but keep in mind: our most exciting lessons yet are coming in a few weeks!
If you're a software engineer, computer science student, or have a technical background, this is a unique opportunity to interact with students, share your story, and inspire young people in your area to keep learning to code.
Most students don't ever get to try computer science. We can change that.
Join Code.org
From:
Hadi Partovi
Founder, Code.org
For the LATEST tech updates,
FOLLOW us on our Twitter
LIKE us on our FaceBook
SUBSCRIBE to us on our YouTube Channel!