Gamescom 2023, the event where everything is all about games, and that's what NVIDIA has focused over there but as you know they are the AI overlords of the modern era, you're getting that sauce mixed into the pot no matter what so let's screen through briefly about the new stuff.
NVIDIA DLSS 3.5 feat. Ray Reconstruction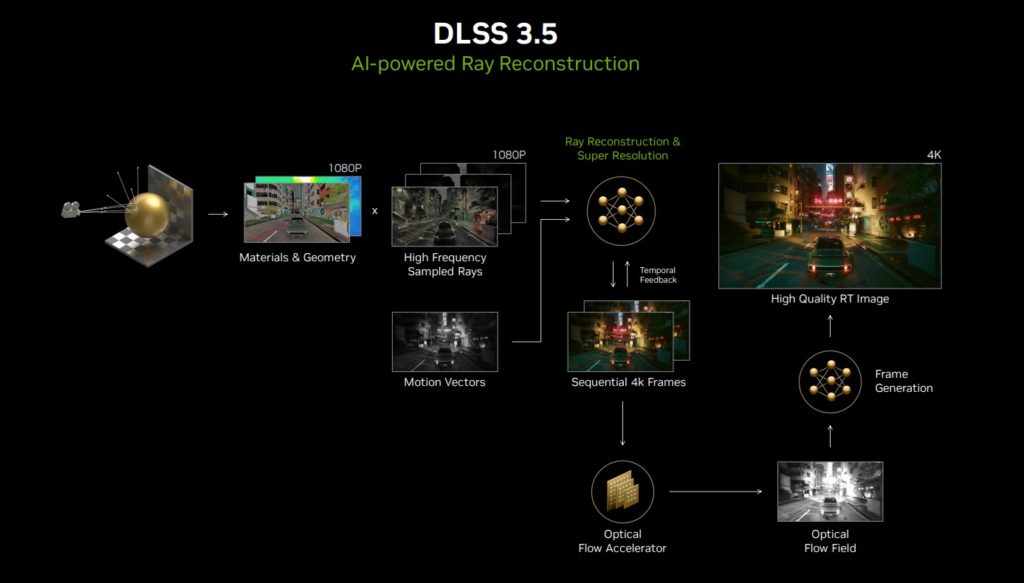 The renowned DLSS 3 has finally received the official numbering update (well at least half a generation) to version 3.5 where the new Ray Reconstruction feature has been announced.
Promising to elevate the already impressive ray-traced visuals, it utilizes an AI-powered denoiser trained by NVIDIA's in-house supercomputer that fills in missing pixels before final frame processing, effectively enhancing visual quality.
Trained with 5 times more training data than DLSS 3, it can identify various RT effects and make better decisions regarding the usage of temporal and spatial data across aspects like global illuminations and reflections.
And the best news is that DLSS 3.5 will be usable by all RTX GPUs including the age-old RTX 20 and still competent RTX 30 series, although Frame Generation still remains exclusive the 40 series which is a bummer (And also a way to force you to upgrade, perhaps?)
You may catch the official announcement down here.
Another RTX Remix-blessed Valve title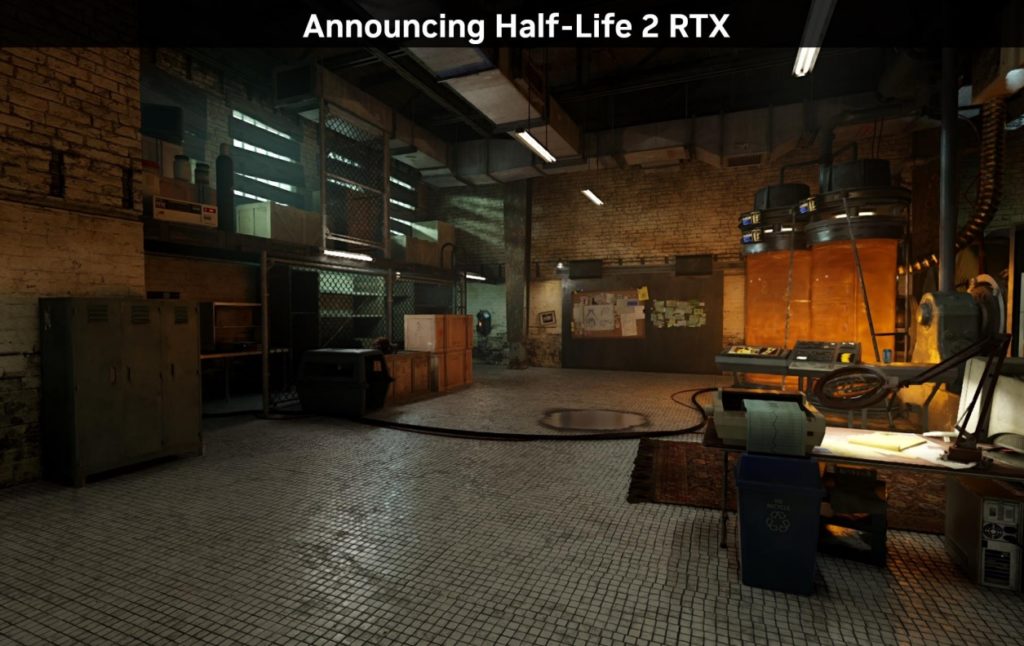 Aside from Portal: RTX and the fan mod Portal: Prelude RTX, another Valve title has been revealed as well and that's the second adventure of Gordon Freeman himself, Half-Life 2.
A team of highly skilled and dedicated modders are going "RTX Remix" the heck out of the title with Physically Based Rendering (PBR) properties, ray tracing, DLSS 3, Reflex, and RTX IO.
Aimed to create that sense and wow factor you've experienced as a kid, although it might not be "photorealistic", at least it is going to provide a definitive experience as screen siz and resolution just keep getting bigger these days.
While the announcement confirms the project's existence, the release date remains unknown. In the meantime, enjoy the trailer.
NVIDIA ACE with NeMo SteerLM
AI NPCs are about to get as human as possible as NVIDIA ACE's new NeMo SteerLM plugin is now capable of pouring emotion into any generated speech with a given context.
Through a series of sliders, developers can create specific speech profiles or tones with hints of characters such as humor, toxic, or anything in between, as long as it works in that situation.
GeForce NOW x Xbox
Starting August 24, the anticipated Xbox PC Game Pass titles, including Deathloop, Grounded, and No Man's Sky, etc., will be available on GeForce NOW. Subscribers with an active Xbox Game Pass account or purchases from the Microsoft store can stream these titles through GeForce NOW.
Game Updates
Here are some games releasing soon that will be armed with RTX techs:
Alan Wake 2: Full Ray Tracing, DLSS 3.5, Reflex
Call of Duty: Modern Warfare III: DLSS 3, Reflex
Cyberpunk 2077: Phantom Liberty: Full Ray Tracing, DLSS 3.5, Reflex
Fortnite: DLSS 3
PAYDAY 3: DLSS 3, Reflex
Driver Update
Catch the latest GeForce Game Ready Driver that carries all the optimizations for Starfield and ICARUS New Frontiers, alongside support for new G-SYNC Compatible Monitors:
AOC AG285QZ
AOC AG275QXP
AOC AG275QXPD
ASUS VG27AQL3A
ASUS VG279QM1A
Philips TV 42OLED808
Samsung Odyssey G93SC
Samsung Odyssey G95SC
Additionally, GeForce Experience offers optimal settings for Atlas Fallen, F1 Manager 2023, Gord, Let's School, NOBUNAGA's AMBITION: Awakening, and Sengoku Dynasty as part of the package.