The arrival of Ratchet & Clank: Rift Apart on PC is just another godsend for RTX 40 series users to enjoy the title at its maximum potential.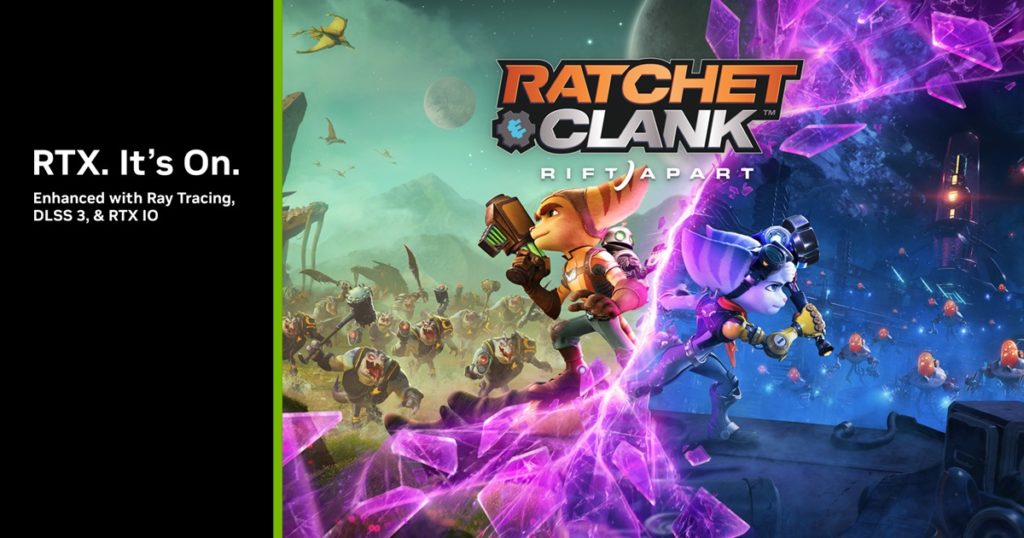 Already available right now, the game is capable of running at 4K140+FPS with every graphic setting cranked to absolute max when using the GeForce RTX 4080 or RTX 4090 thanks to DLSS 3.
With Reflex and RTX IO cutting the latency of player inputs and storage pathways, everything will be more responsive while loading faster.
NVIDIA DLAA can also be enabled to make use of the AI-augmented anti-alias feature for higher image quality.
Of course, who can forget the origin of RTX – ray tracing involving shadows, ambient occlusion, and reflections?
More DLSS and Reflex goodness
There are also several titles receiving (or soon-to-be) updates in the form of DLSS or Reflex integration and they are:
Remnant II – DLSS 2
NARAKA: BLADEPOINT – DLSS 2 and Reflex
SYNCED – launching this summer with DLSS 3, Reflex, and real-time ray tracing
Wuthering Waves – DLSS 3
New hardware entering the compatible list
3 displays have been verified for G-SYNC Compatible which are LG 27PG95R, Panasonic 48MZ1800, and Dell AW2724DM.
1-click GeForce Experience Optimal Settings
7 titles get the best settings with a single click:
Aliens: Dark Descent
BattleBit Remastered
EA SPORTS™ F1Ⓡ 23
Six Days in Fallujah
Undawn
Veiled Experts
Warhammer 40,000: Gladius – Relics of War