Google has established itself as a prominent player in the smartphone market, known for its focus on delivering a pure Android experience and prioritizing software enhancements. With the Pixel 7A, Google continues to refine its formula, aiming to offer a device that not only satisfies tech-savvy users but also appeals to mainstream consumers.
In this review, we will delve into the key aspects of the Pixel 7A, covering everything from its design and display to its performance, camera system, and software features. Let's go!
Specifications
| | |
| --- | --- |
| Colors | Snow, Sea, Charcoal |
| Case Colors | Carbon, Cotton White, Arctic Blue, Jade |
| Memory (GB) | 128 |
| Retail Price (SGD) | 128GB: S$749 |
| Online Availability | On the Google Store, Amazon SG, Courts Online, Challenger Online, Shopee |
| In-Store Availability | Courts, Challenger |
Hardware and Design
With the Pixel 7A, Google has continued its design approach from the Pixel 6A, incorporating familiar elements from its higher-priced predecessor. One notable similarity is the camera bar, sporting a matte metallic finish that closely resembles the one found on the Pixel 7. Although slightly thinner than its counterpart on the Pixel 7, the camera strip remains one of the few noticeable physical distinctions between the two devices.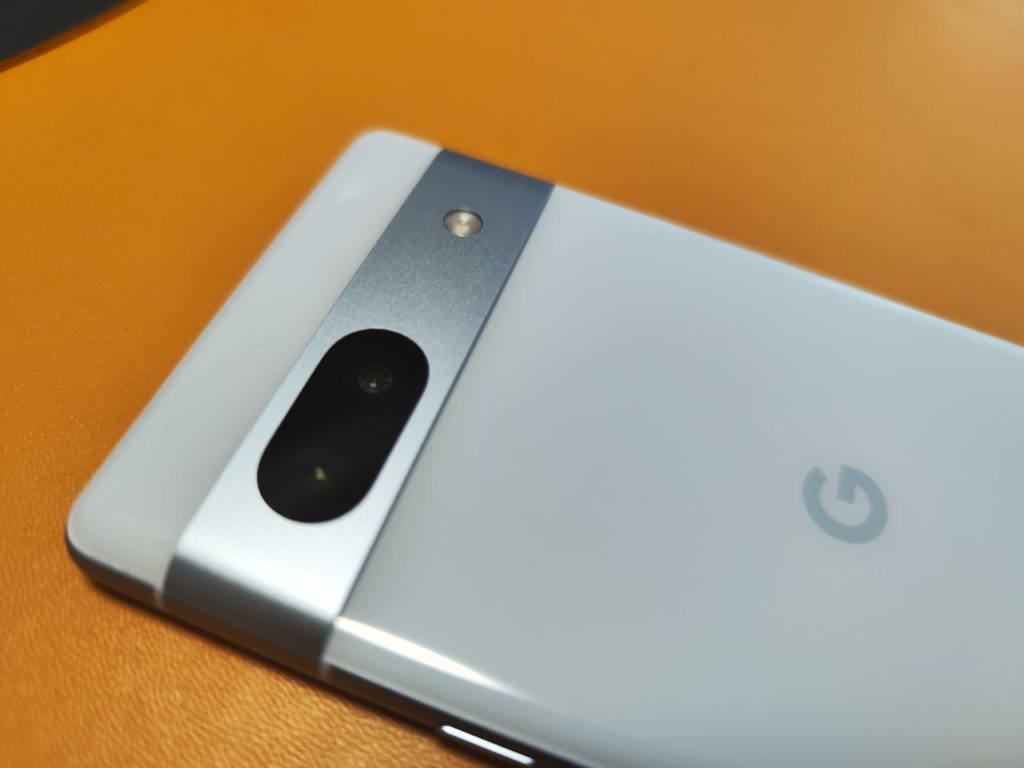 Continuing its trend, Google has opted for plastic instead of glossy glass for the back of the Pixel 7A. The plastic back is equally prone to collecting oil and grease from your hands, similar to its glass counterpart. But that's not a problem after you slap on a sleek Pixel 7A case. A case that's made just for the phone just feels different. The accompanying Pixel 7A case fits like a glove and we loved the texture and look of it.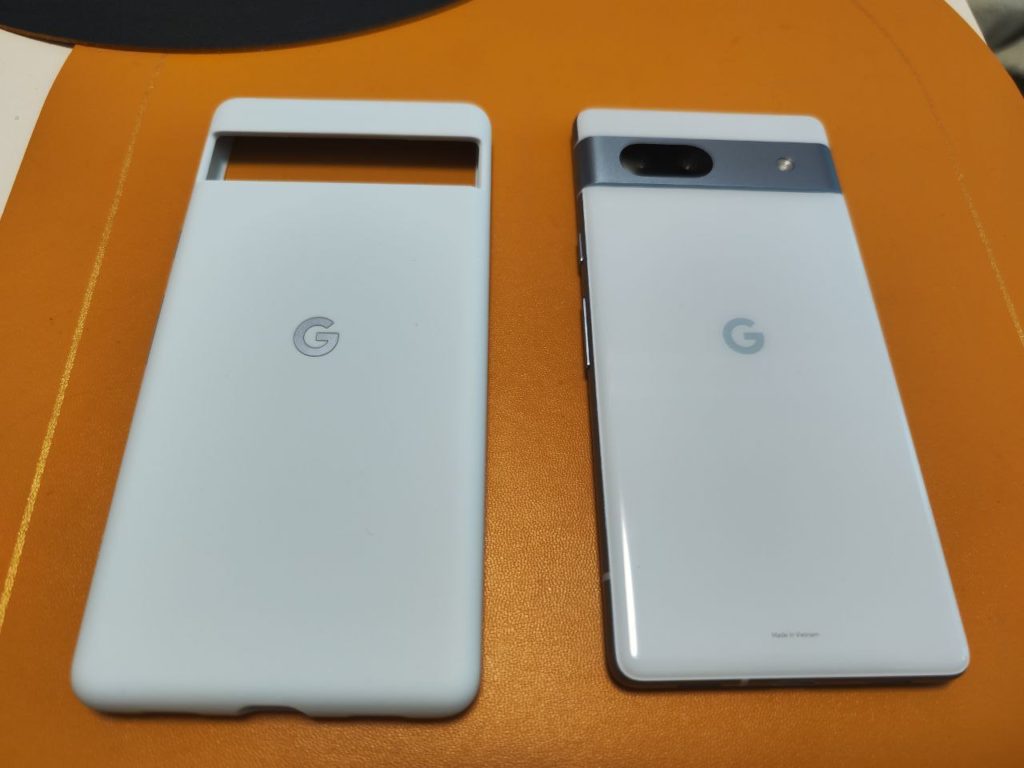 The Pixel 7A offers an expanded range of color options: Snow, Sea, Charcoal. Sporting a 6.1-inch OLED screen, the Pixel 7A retains the same size as its predecessor, the Pixel 6A, and is slightly smaller than the Pixel 7's 6.3-inch display.
Those who prefer compact phones may find the Pixel 7A more ergonomic for one-handed use compared to the Pixel 7.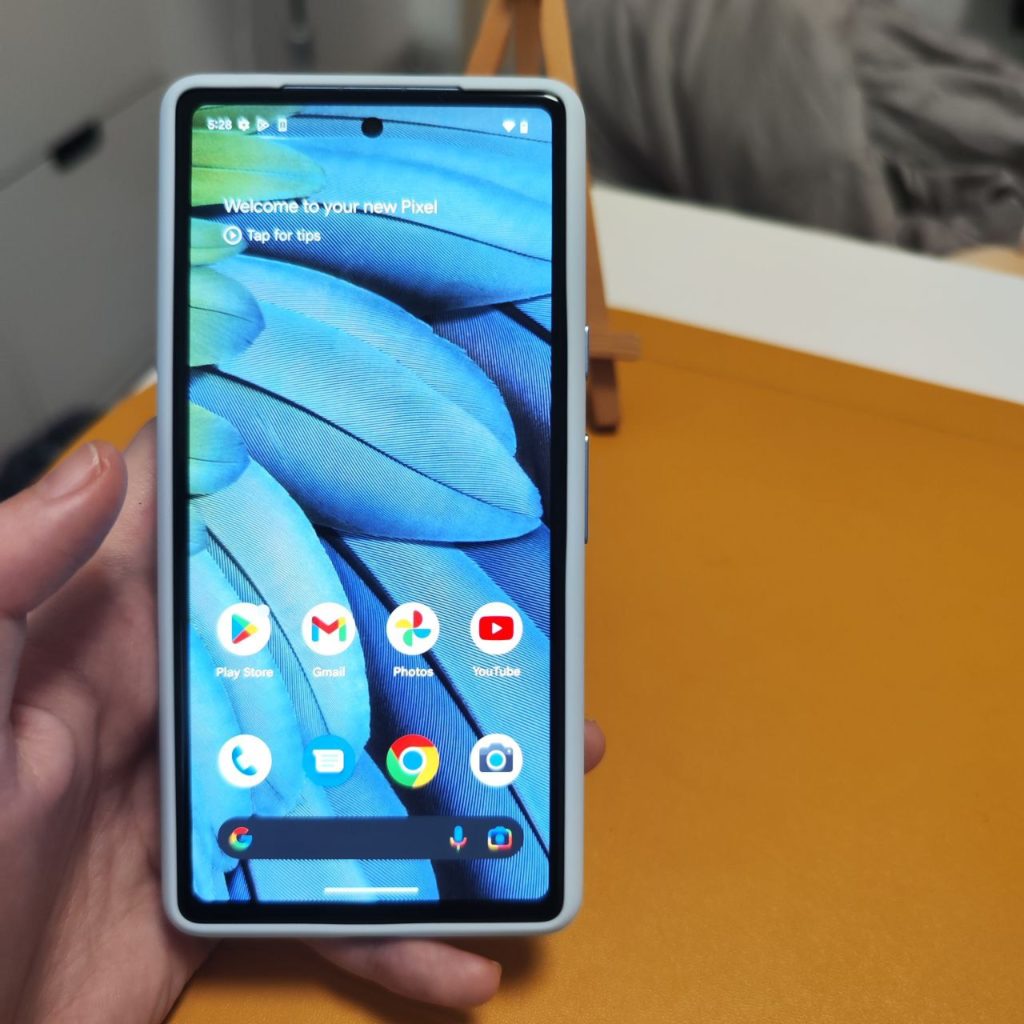 Personally, I find 6.1 inches to be an ideal screen size for a phone, striking a balance between ample space for comfortable reading and video watching without overwhelming the user experience.
A notable upgrade to the Pixel 7A's screen is its adaptive refresh rate, capable of seamlessly switching between 60Hz and 90Hz depending on the displayed content. With this feature enabled, navigating the operating system and scrolling through apps feels smooth and fluid.
Google also claims to have increased the brightness of the Pixel 7A, addressing one of the major drawbacks of the Pixel 6A. The phone has an IP67 rating.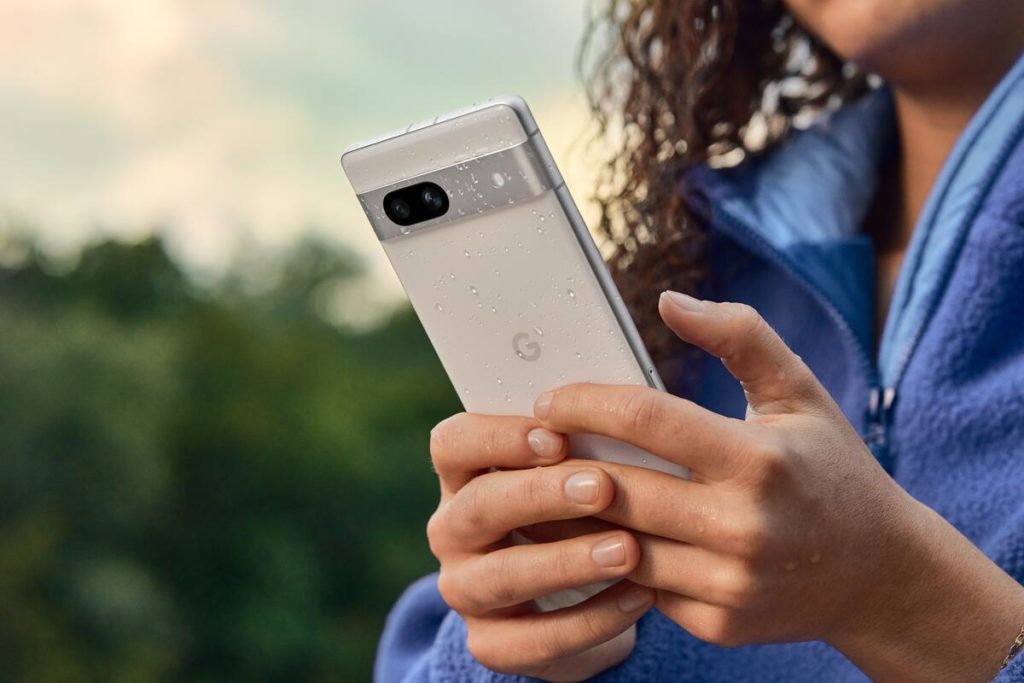 Camera: flagship-level main camera
Equipped with a 64-megapixel main camera and a 13-megapixel ultrawide camera, both boasting higher resolutions than the Pixel 7's counterparts, the Pixel 7A excels in photography.
Despite the Pixel 7A's main camera having more megapixels than its higher-tier counterpart, Google emphasizes that the Pixel 7's main camera is more light-sensitive and features a larger sensor. The Pixel 7A offers many of the same camera shooting modes, backend technology, and editing features found on the Pixel 7.
Features like Magic Eraser, Photo Unblur, and Real Tone are also present on the Pixel 7A. However, the Pixel 7A lacks the Pixel 7's Action Pan mode, which enables sharp focus on a moving subject while blurring the background. Nevertheless, the Pixel 7A compensates by including Long Exposure mode, a feature absent in the Pixel 6A, providing users with extended creative possibilities.
It's also cool that Google included tips in real time for you to improve your shots.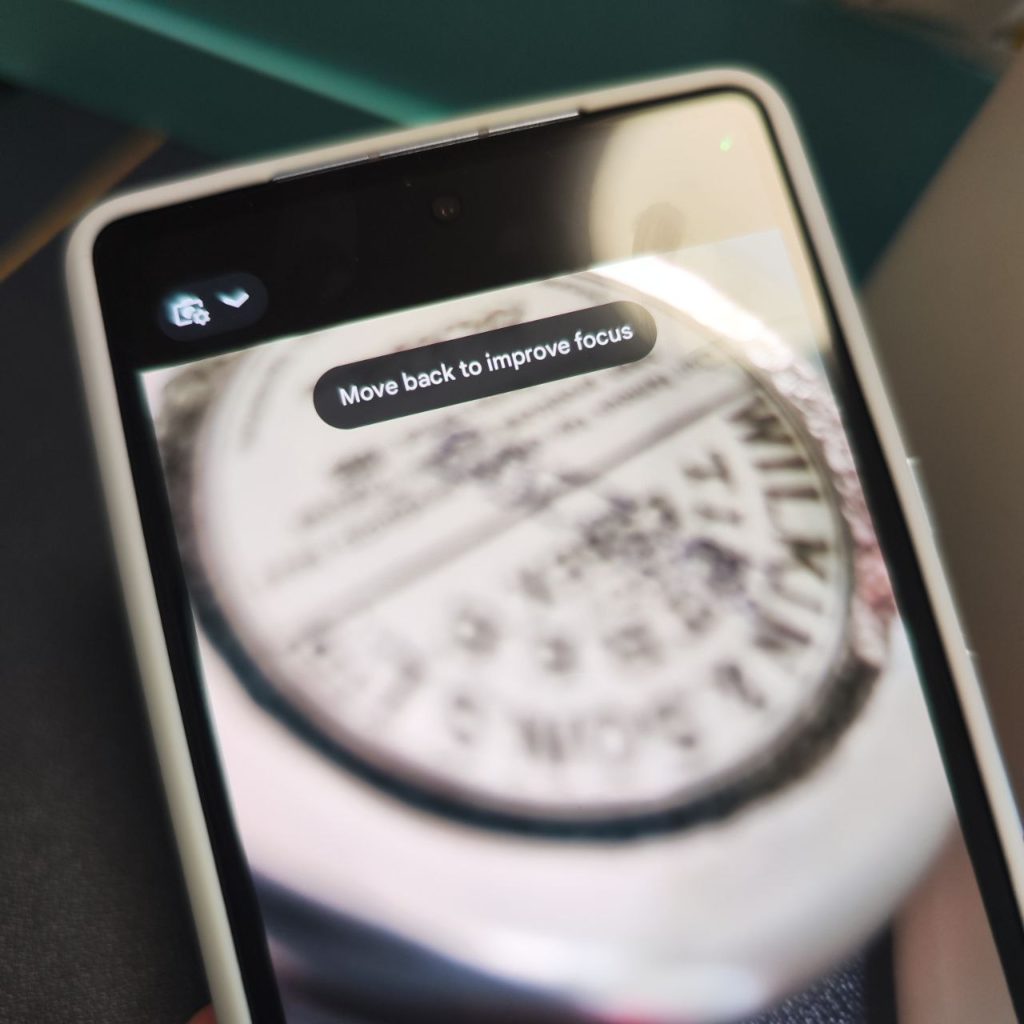 Google's image processing capabilities continue to work wonders for amateur photographers like myself, effortlessly making us appear more skilled than we actually are. When it comes to color reproduction, the Pixel 7A excels by delivering vibrant tones that strike the perfect balance. The colors are punchy and captivating without appearing excessively saturated, ensuring a natural and pleasing aesthetic. Whether capturing overcast or sunny scenes, the Pixel 7A consistently preserves accuracy in its depiction, further enhancing the overall photography experience.
Here are some photos taken using the Pixel 7A in the daytime: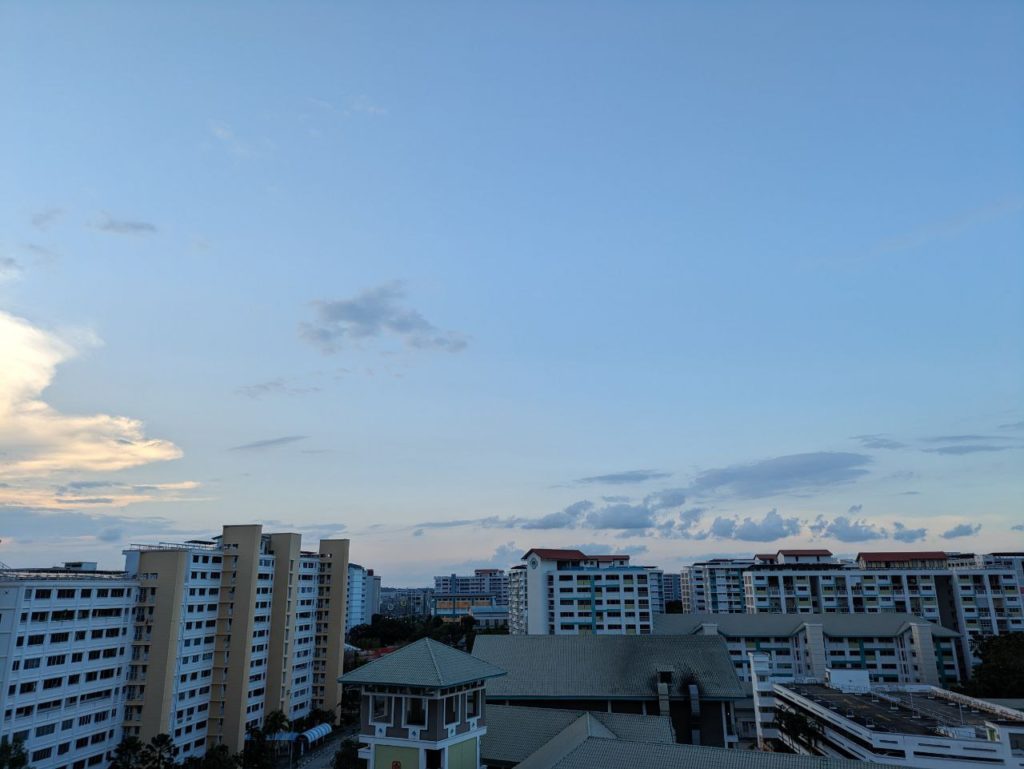 Now for some nighttime shots: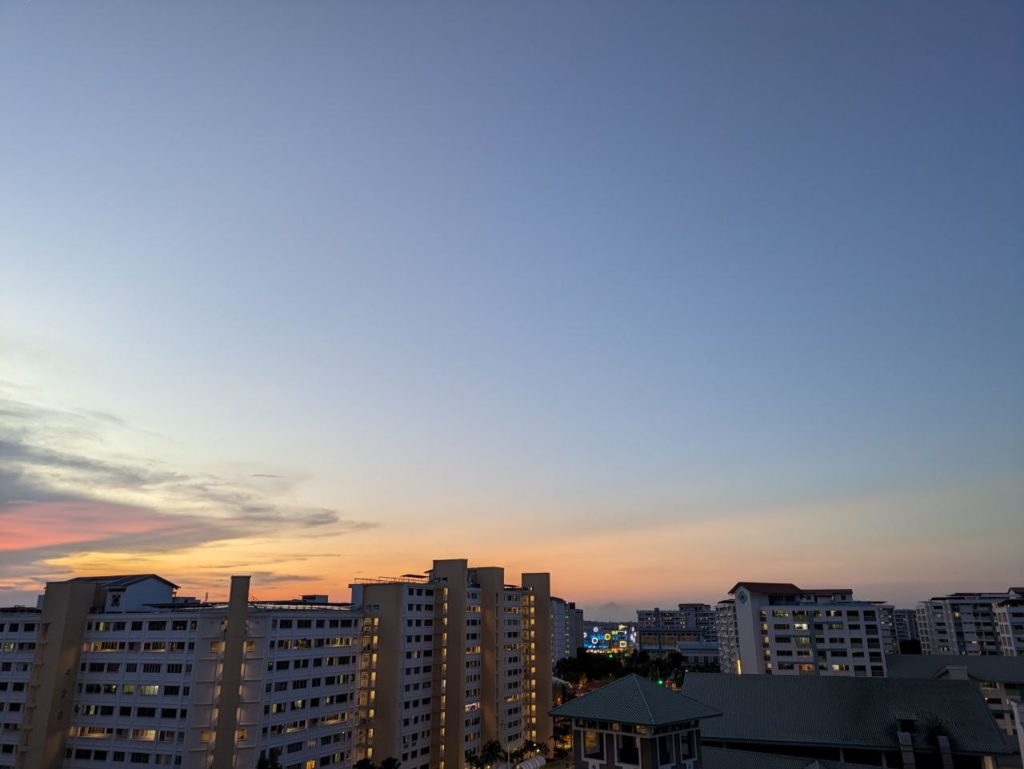 More shots of objects: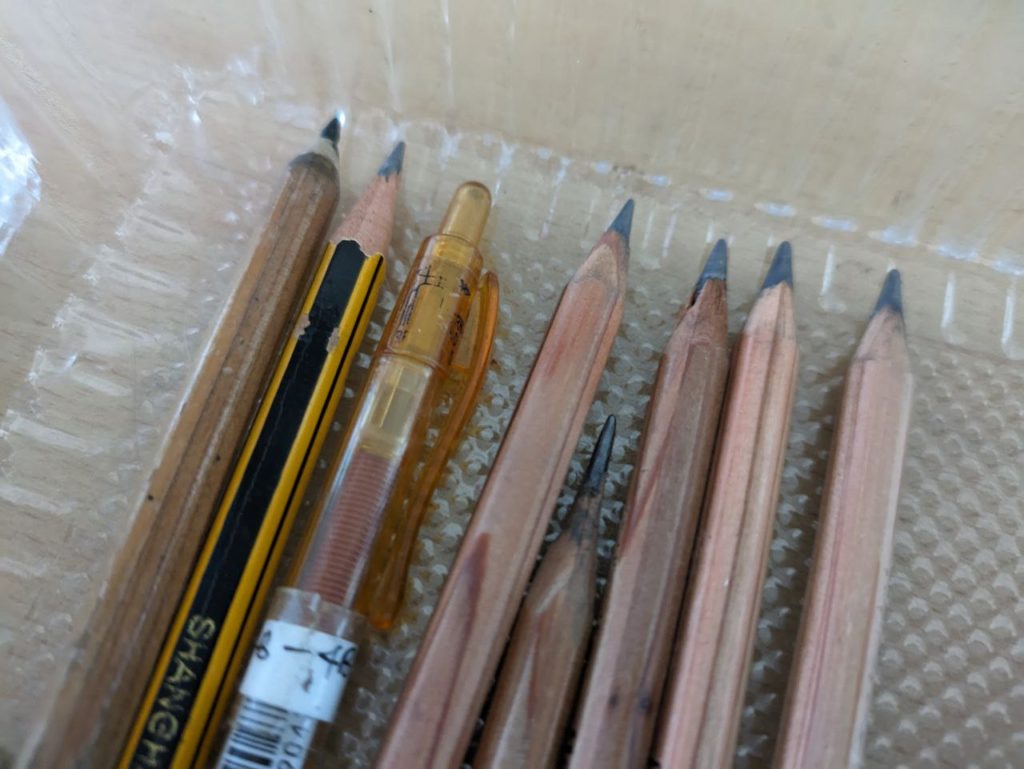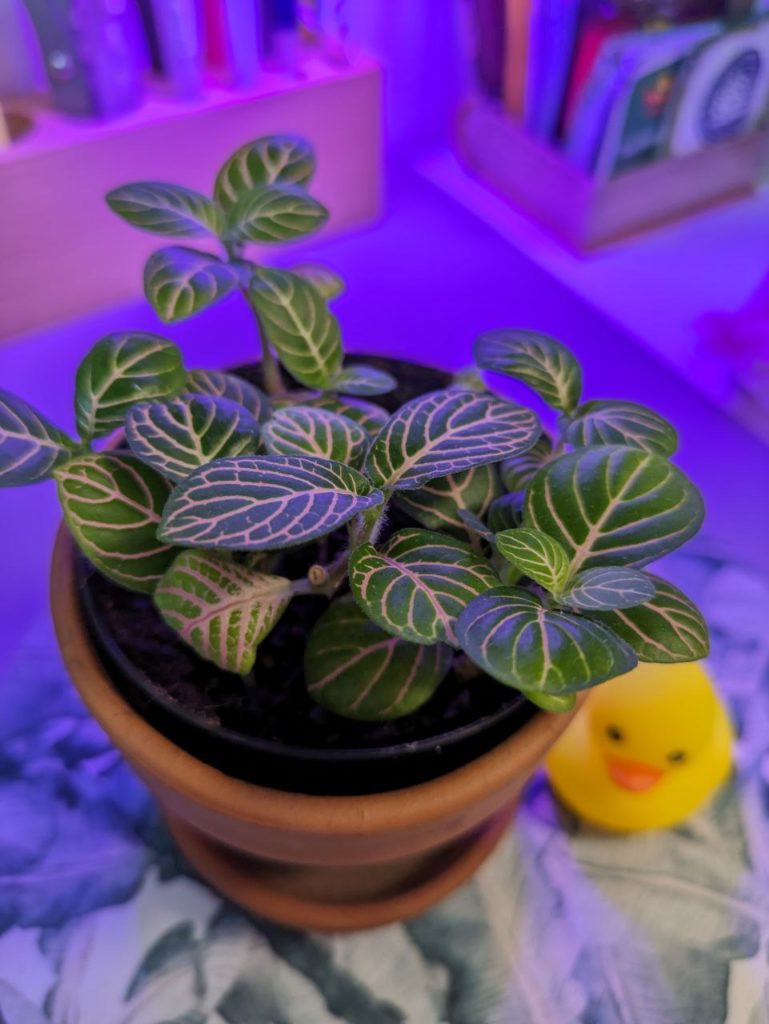 Software and performance
Powering the Pixel 7A is Google's Tensor G2 processor, delivering a seamless and fluid performance for everyday tasks. Whether you're playing mobile games, scrolling through apps watching vidoes, or capturing photos, the experience remains smooth and responsive.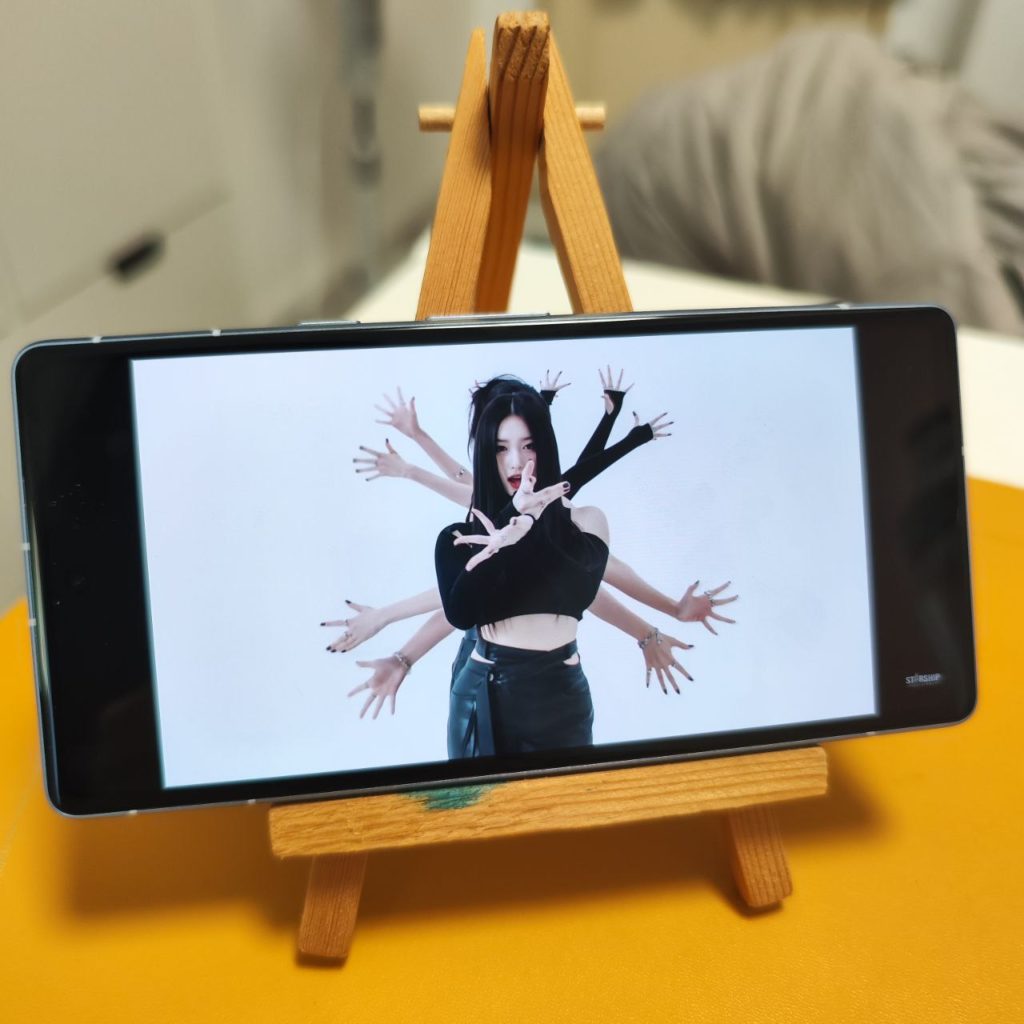 Overall, everyday performance on the Pixel 7A felt snappy. The Pixel 7A launches with Android 13 and guarantees three years of Android version updates and five years of security updates. This matches the update policy of the Pixel 7 and 7 Pro.
Battery
For the most part, the Pixel 7A offers solid battery life, capable of lasting through an entire day on a single charge, although actual performance may vary depending on individual settings and app usage.
On a lighter usage day, primarily spent at home, my activities included checking emails, playing games for a brief 10 minutes before bed, exporting a few videos, and capturing photos for approximately 30 minutes. After around 16 hours of use, the Pixel 7A still retained a battery level of 41%.
However, on a busier day involving commuting, streaming music for about an hour, and engaging in a video call, the battery depleted to 20% after approximately 15 hours of usage.
Charging up the 7A is relatively quick, and we appreciate the addition of Qi wireless charging, a feature often missing on affordable flagships. In terms of wireless charging speed, the Pixel 7A lags behind its counterpart, the Pixel 7, with a charging rate of 7.5 watts compared to the Pixel 7's 12W when using a compatible Qi-certified charger. During my testing, it took about 40 minutes for the Pixel 7A to charge 12% using wireless charging.
Pricing and availability
| | |
| --- | --- |
| Retail Price (SGD) | 128GB: S$749 |
| Online Availability | On the Google Store, Amazon SG, Courts Online, Challenger Online, Shopee |
| In-Store Availability | Courts, Challenger |
Final verdict
After using the Google Pixel 7A for quite some time, we're convinced that the A in its name stands for "All you need in a phone". With excellent hardware and equally great software to match, the Pixel 7A is a good phone to consider, especially taking its price point into consideration.