Rakuten Kobo has announced the latest addition to its line of eReader products which is the Kobo Elipsa 2E.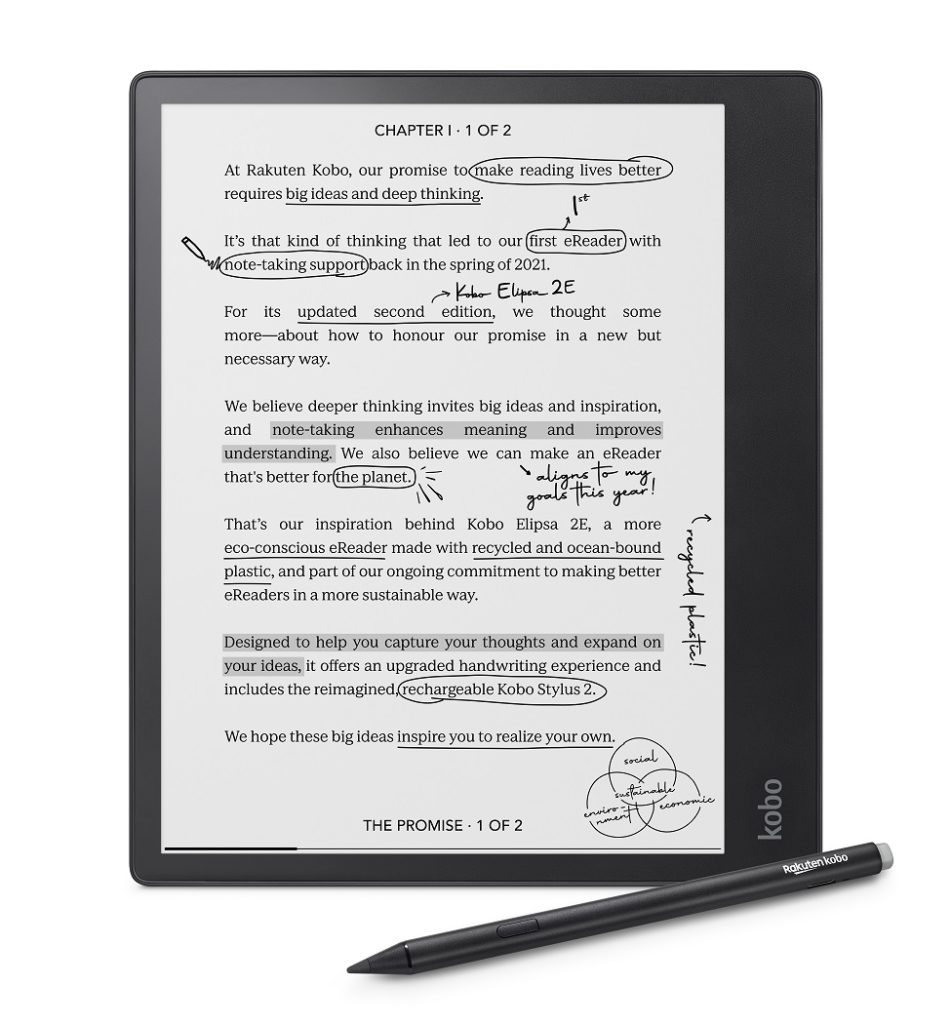 This brand new eReader focuses on making the best out of both writing and reading through the high-quality 10.3-inch E-Ink screen with touch support and is anti-glare coated which is ready for both indoor and outdoor use. The ComfortLight PRO follows the surroundings and dynamically adjusts the brightness and color temperature on top of fine-tuning blue light levels for night readings. And yes it supports Dark Mode for white texts on black background cases.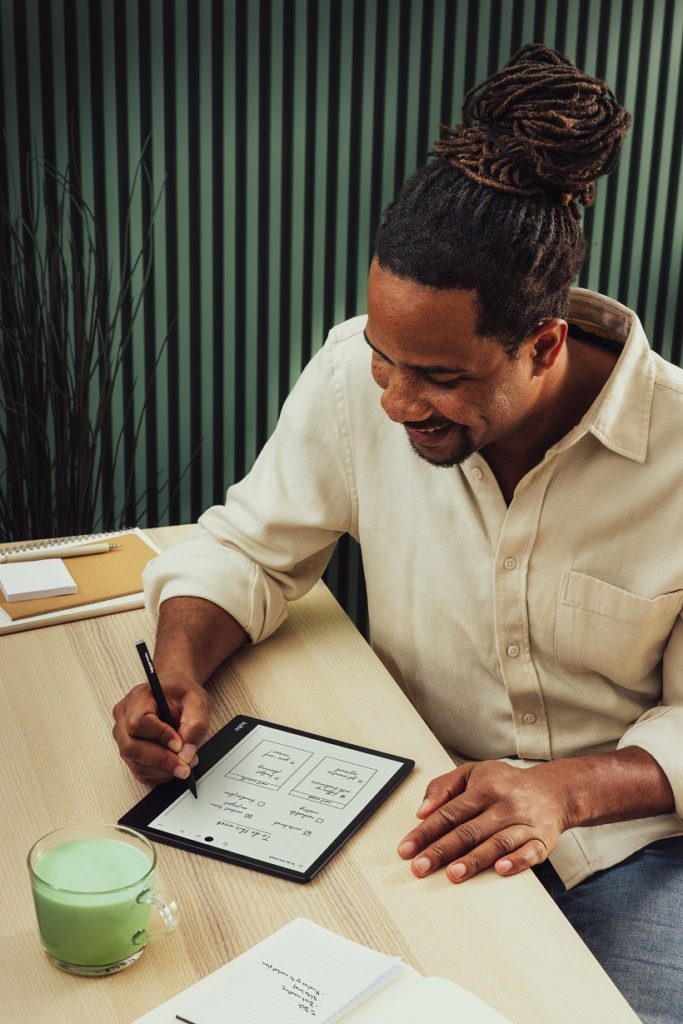 The included Kobo Stylus 2 makes the entire writing experience clean and straightforward with multiple pen type, shade, line size, and eraser size to choose from that helps you highlight and jot down notes on eBooks and PDF files freely. Powered by MyScript, users can turn handwriting into typed text for digitally formatted documents without the need for 3rd party programs, and after all that's done, sign into Dropbox or Google Drive and upload your newly edited files directly. Additional platforms such as Readwise, Notion, Roam, Evernote, and more are also supported too.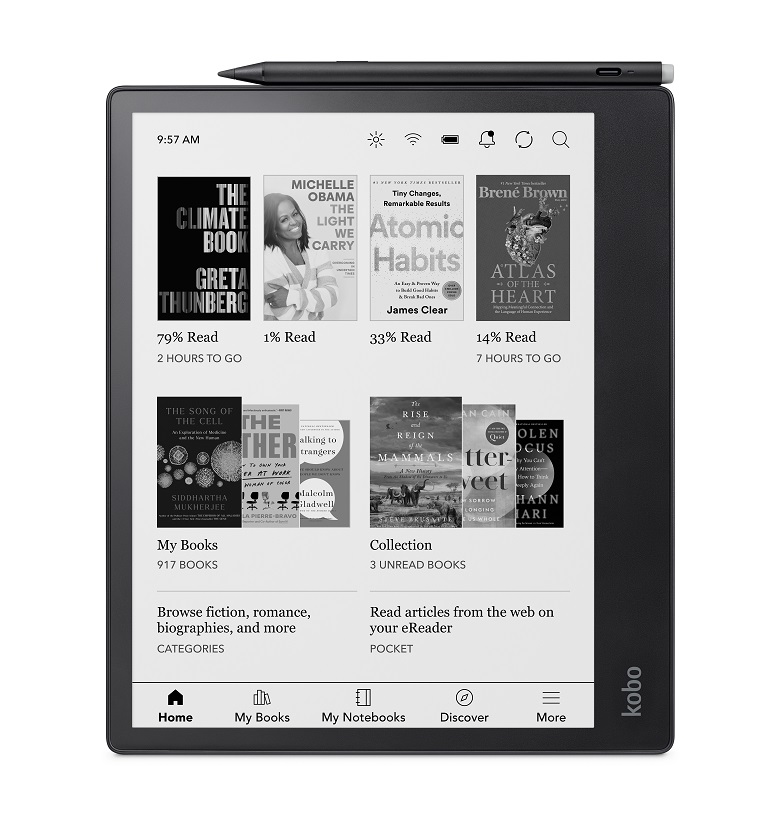 Avid readers can also utilize the OverDrive built into the device to instantly borrow eBooks from public libraries across the country or buy them through the Kobo eBookstore (if available). Revealed alongside the product is a neat little accessory SleepCover that is made with 97% recycled plastics so you can support the sustainability goals while protecting the device via magnetic latches and comes with a little slot to hold the Kobo Stylus 2 as well.
Price and Availability
The Kobo Elipsa 2E with Kobo Stylus 2 retails at $629.90 with preorders are live right now and those who made the down payment between April 5 to 18 will get to enjoy an optional PWP deal which cuts the $99.90 Kobo Elipsa 2E SleepCover by half for some additional value buy.
The official date for putting the eReader up for sale is April 19 and acquirable from Challenger, Courts, and Popular stores at Mustafa, and online at Lazada, Shopee, and Metapod, as well as the official site. www.kobo.com/ereaders.