The NVIDIA GeForce RTX 4070 has finally been announced and they could be the next upgrade for you to keep up with all the flashy games from this year onwards.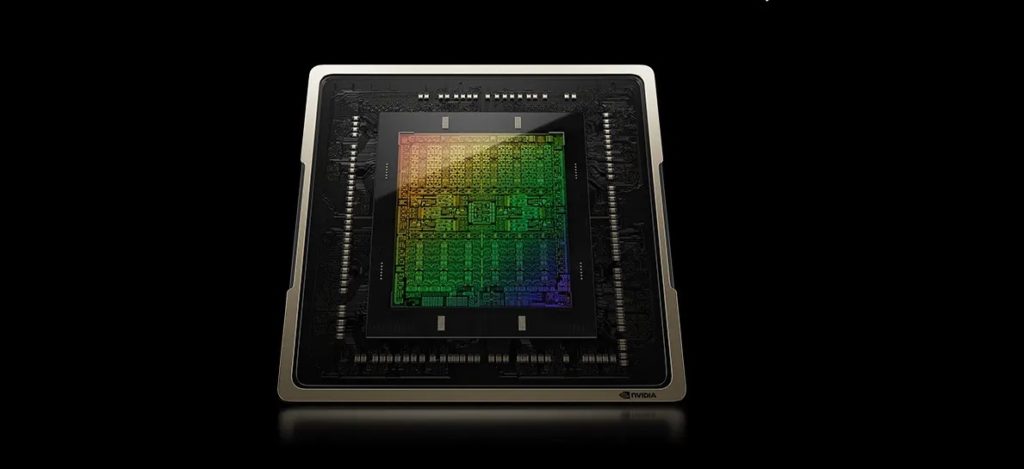 Aimed to pit against last generation's RTX 3080, the card has a rather interesting set of specifications with 5888 CUDA Cores, 184 Tensor Cores, and 46 RT Cores with a rated TDP of 200W. VRAM-wise, it has 12GB GDDR6X. Therefore, on paper, aside from the VRAM capacity and reduced TDP, the RTX 3080 technically has more. But the secret sauce comes from the power of AI.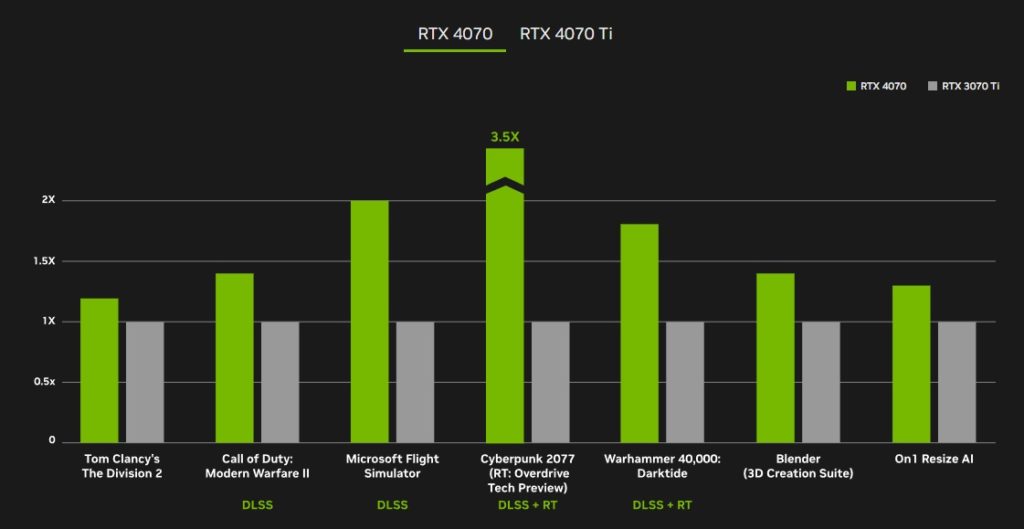 With DLSS 3 gated for RTX 40 series, practical results achieved by the RTX 4070 are average 1.4x faster over the RTX 3080 while drawing less power. In games with no ray tracing techs, the results are on par against each other instead. Popular titles including A Plague Tale: Requiem, Dying Light 2, Microsoft Flight Simulator, Warhammer 40,000: Darktide, and more, have been tested to get 100+ FPS under 1440 resolution with DLSS 3 on.
AI frame generation by nature introduces delay and to bring that back down, NVIDIA Reflex is the key to minimize the overall system latency. Let's not forget the likes of Shader Execution Reordering (SER), cutting-edge Opacity Micromap, and Displaced Micro-Mesh Engines – all of which are found only within the RTX 40 series, further emphasizing the importance of software-based but AI-augmented technologies.
The RTX 4070 also comes with NVIDIA Studio support for those who want to use the card for industrial applications through the plethora of RTX accelerated features and AI-powered tools. 2.8x faster performance is to be expected within NVIDIA Omniverse when compared with last-gen's RTX 3070 Ti. The 8th generation NVENC with AV1 support will make video encoding much faster and better as well.
Price
With AIB partners launching their own offerings left and right, NVIDIA has slapped a USD599 RRP tag on the GeForce RTX 4070.