With cloud computing being the major backbone of the Internet-powered society of this day and age, NVIDIA has announced they are opening up access to its famous and high-performance DGX system backed with a subscription plan.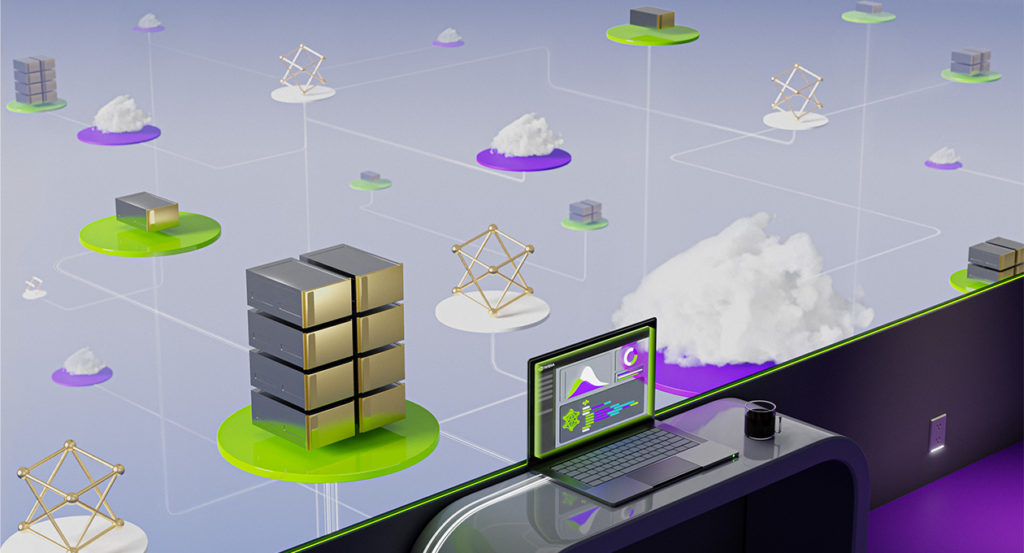 This "as-a-service" offering from Team Green brings dedicated clusters of the NVIDIA DGX AI supercomputing plus NVIDIA AI software to businesses at a significantly lower cost because there's no investment overhead for all the on-site equipment, not to mention the maintenance and operation costs.
DGX Cloud is made to be compatible and accessible from various cloud service providers with Oracle Cloud Infrastructure (OCI) taking the lead as of now while Microsoft Azure and Google Cloud will follow up at a later date. For those already working under the OCI environment, there's a purpose-built RDMA network, bare-metal processing, and high-performance local and block storage that can expand up to 32,000 GPUs of power for some serious muscle work in AI model training.
Generally speaking, any business will be able to utilize DGX Cloud clusters on a monthly basis and train powerful models at their discretion thanks to the subscription-based payment. And yes, one only needs a simple web browser to log in and dive into the AI world.