Xiaomi's Make Moments Mega global launch event took place today, 4 October 2022, in Munich, Germany. The highly-anticipated event saw the company confirm the announcement of the Xiaomi 12T series alongside other exciting AIOT products.
The Xiaomi 12T series sees not just one, but two new flagship phones: the Xiaomi 12T and the Xiaomi 12T Pro.
If you're keen on a new flagship phone from Xiaomi but did not manage to catch the live stream of the event, do not worry – we're here to help. Here are the top 5 features of the Xiaomi 12T series that have got us excited.
1. Pro-grade 200MP imaging system for amazing smartphone photography
Whether you're getting the Pro version or its little sibling, you'd get a flagship phone that's packed with pro-grade cameras for an exceptional smartphone photography experience.
The Xiaomi 12T Pro offers a 200MP imaging system supported by innovative hardware and Xiaomi's own cutting-edge AI algorithms, which results in outstanding imagery with high clarity, powerful night photography, and quick focusing.
These, along with a number of other optimizations, enable the preservation of focus when shooting moving subjects or in low-light situations while capturing fine details.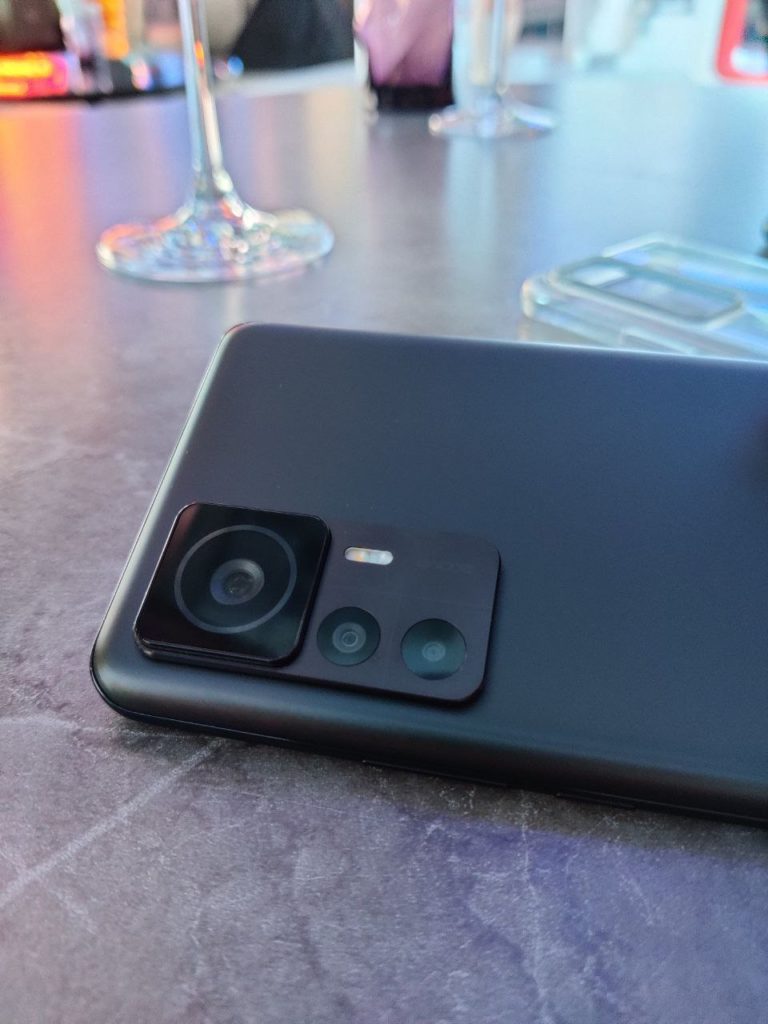 Additionally, the camera has an in-sensor 2x zoom that makes the most of the large 1/1.22″ sensor size to capture the best possible portraits. The Xiaomi 12T Pro even enables you to intelligently crop and produce content professionally thanks to Xiaomi ProCut and Ultra burst. Xiaomi 12T Pro supports 8K video in its entirety to unleash filmmaking creativity.
The non-pro version of the Xiaomi 12T series doesn't lose out either – a 108MP professional-grade primary camera, an 8MP ultra-wide camera, and a 2MP macro camera make up the triple camera array featured in the Xiaomi 12T, offering powerful low-light capabilities.
2. Powerful chipsets for powerful performance
The Xiaomi 12T Pro is powered by Qualcomm's latest and greatest Snapdragon 8+ Gen 1 SoC. Leading 4nm TSMC manufacturing process significantly enhances the performance of CPU and GPU by 16.7% and 11% respectively compared to Snapdragon 8 Gen 1, and reduces power consumption of each by 33% and 30%.
To support its powerful performance, the 12T Pro is equipped with a heat dissipation system comprised of a vapor chamber that is 65% larger with 125% higher thermal material coverage than Xiaomi 11T Pro. Users need not worry about overheating with this power-efficient and powerful system.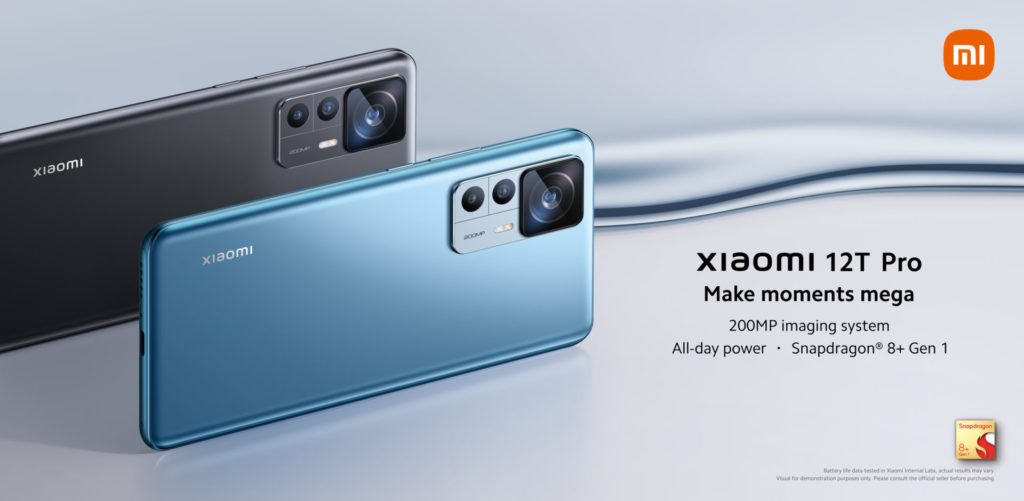 Xiaomi 12T, on the other hand, is powered by MediaTek's leading chipset—MediaTek Dimensity 8100-Ultra which is built on the 5nm TSMC manufacturing process. With an all-new GPU structure, this chip is said to increase performance and power efficiency by up to 30% compared to its predecessor.
Whether you're using your phone to capture beautiful shots, stream your favourite movies, browse social media, or anything in between, the flagship phones from Xiaomi is said to deliver peak performance, always.
3. Mega 5,000mAh battery to Make Moments Mega
Xiaomi has rightfully named its launch event this year. In order to Make Moments Mega, these flagship phones are packed with mega batteries with fast charging capabilities.
Even among Xiaomi's own flagships, the Xiaomi 12T Series has the best battery life and the fastest charging. Both phones feature 120W HyperCharge and a sizable 5,000mAh battery.
The 12T series can be fully charged in as little as 19 minutes with a screen-time of up to 13.5 hours. Additionally, Xiaomi AdaptiveCharge enables devices to learn users' regular charging habits in order to improve battery health over the long term.
These battery features mean you'd spend less time tethered to a charging point and more time doing the things you love.
4. 6.67" CrystalRes AMOLED display for viewing pleasure
For a viewing experience like no other, Xiaomi has blessed the Xiaomi 12T series with a 6.67″ CrystalRes AMOLED display. With 1220p resolution and over 68 billion colors, both flagships are perfectly designed to balance clarity, colorful details, and power efficiency.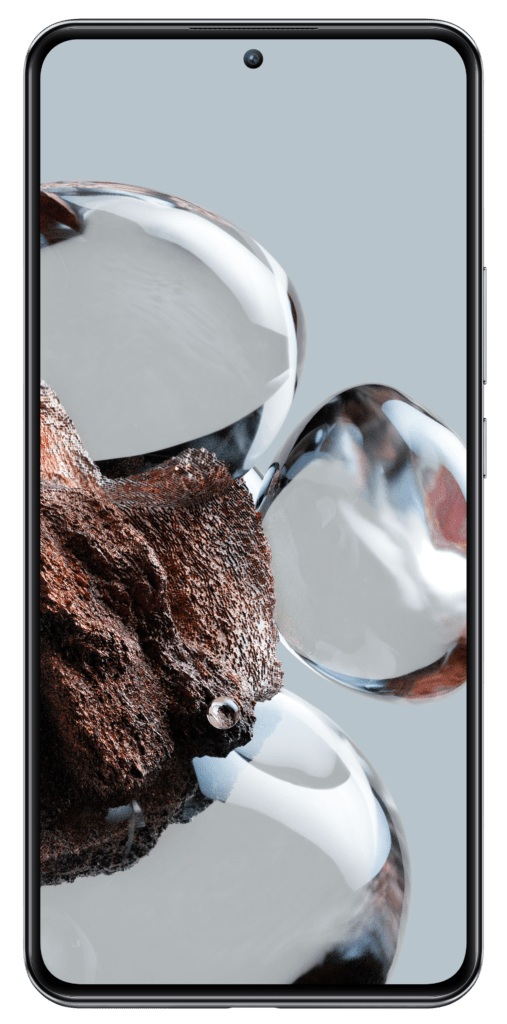 Smart features such as AdaptiveSync (which dynamically adjusts refresh rate based on content viewed) and Adaptive Reading (which reduces the amount of blue light emitted to improve eye comfort) also adds to the entire viewing and user experience of the Xiaomi 12T series.
5. A stunning aesthetic to match
With such excellent specifications, we're glad that the Xiaomi 12T series offer a stunning design to match.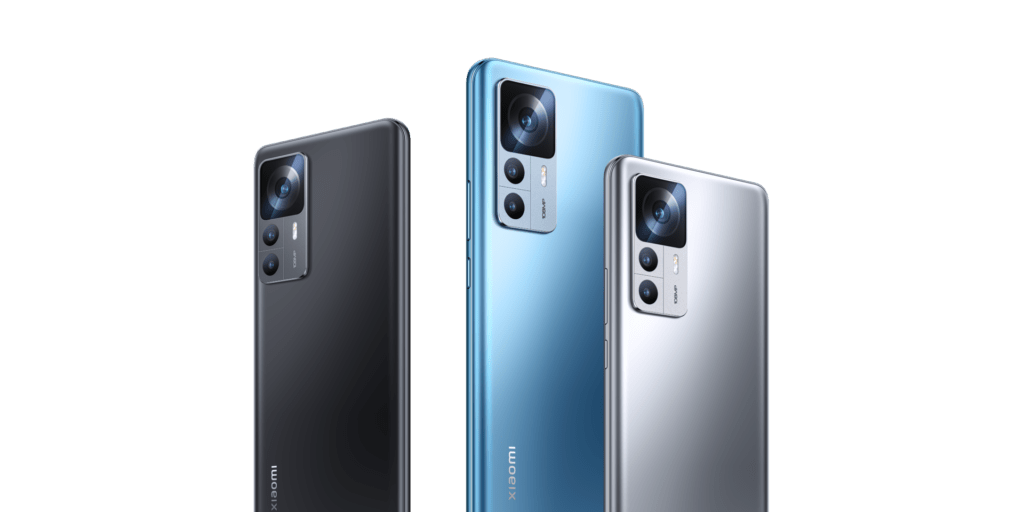 Available in Black, SIlver, and Blue, Xiaomi has managed to shy away from hideous camera modules that we have become all too familiar with. The rectangular camera island is sleek and simple, and it sits on a curve frosted back that does its job to reduce fingerprints on the back panel.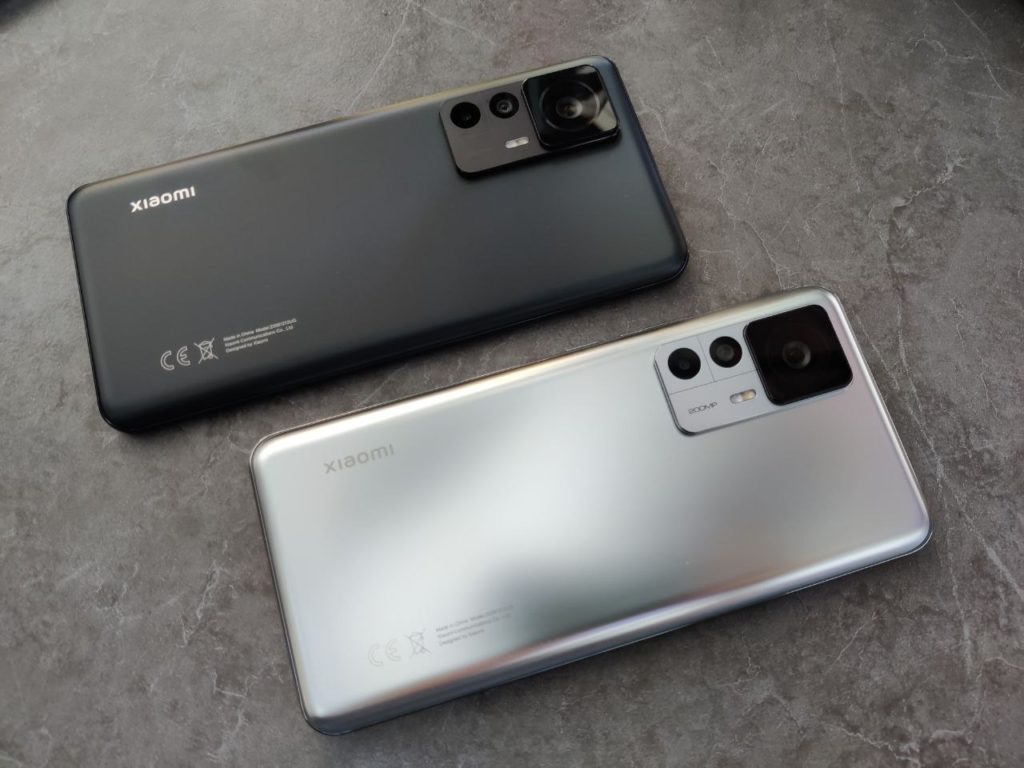 From material choice to built quality, the Xiaomi 12T and the 12T Pro are loudly and proudly the brand's newest flagships.
Make Moments Mega with Xiaomi
Alongside the Xiaomi 12T and 12T Pro smartphones, today's global launch event also saw Xiaomi introduce 5 new products to their AIoT product lineup. Ranging from Smart Robot Vacuum Cleaners, TVs to Smart Wearables and Tablet PCs, check out what's cool about them here.
Pricing and availability
Xiaomi 12T Pro comes with 12GB+256GB storage at an RRP of SGD1,099, while the Xiaomi 12T comes with 8GB+256GB storage at an RRP of SGD 749.
Pre-orders are available from 6 to13 October at Xiaomi Stores, major Consumer Electronics Stores as well as 13 partners' stores across Singapore.
Customers who pre-order a Xiaomi 12T Pro can receive a Xiaomi Watch S1 Active (worth SGD229) and a Xiaomi Air Purifier 4 Compact (worth SGD159)
Customers who pre-order a Xiaomi 12T can receive a a Xiaomi Air Purifier 4 Compact (worth SGD159)
Pre-orders for the Pro version are also available via Shopee and Lazada starting from 5 to 12 October, and the Xiaomi 12T via Shopee or Lazada within the same dates.
Pre-orders are also available at M1, Singtel and Starhub. Please visit their websites for more information and product availability.