Industry-leading Polling Rates – we've all seen it displayed conspicuously on flashy packaging for gaming mice. Some companies go as far as coining their own proprietary term to describe the supposedly out-of-this-world polling rates of their products (see Razer's HyperPolling Technology).
Behind all the marketing and big-sounding words, however, it is only natural for you to question whether it all boils down to gimmicks – does mouse polling rate really impact performance?
In today's guide, we explore what mouse polling rate means and how you can match the best polling rate to your computer setup.
What is Mouse Polling Rate?
Mouse polling rate, measured in Hertz, is the frequency with which your mouse sends information about its position and other data to your computer. Simply put, Hertz measures how many times something happens in a second.
For instance, if your polling rate is 500 Hz, your mouse sends 500 reports to your computer every second. A higher polling rate means your mouse reports more often and has less delay. Delay is measured in milliseconds.
What Mouse Polling Rates are Common?
Basic mice often see a common polling rate of 125 Hz. Gaming mice, on the other hand, often feature polling rates of 500 Hz to 1,000 Hz. Some mice also let you set a custom polling rate, while others boast polling rates up to 8,000 Hz.
Does it actually matter?
Here's the short answer: If you're an avid gamer, yes. Otherwise, you don't have to stress to hard.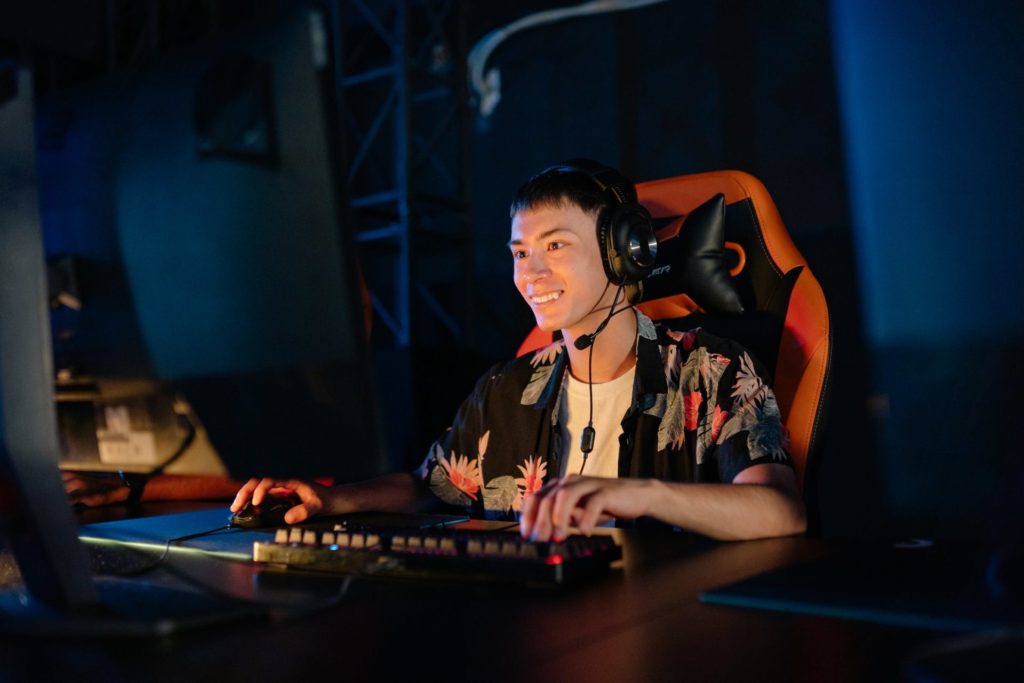 Although a high polling rate makes things faster, more responsive, and more accurate, you don't need the highest polling rate available to perform at your best. You can get by with a 125 Hz or 250 Hz polling rate if all you do on your computer is simple work or casual web browsing.
Professionals in productivity and competitive gaming may favor polling rates of 500 Hz or 1,000 Hz. Furthermore, since you are unlikely to notice a millisecond improvement in response time, you are more likely paying for vanity than for any noticeable performance improvements.
Check out the table below for the various polling rates offered by gaming mice and the delay associated with them.
| | | |
| --- | --- | --- |
| Polling Rate | Number of Reports Per Second | Delay in Milliseconds |
| 125 Hz | 125 | 8 |
| 250 Hz | 250 | 4 |
| 500 Hz | 500 | 2 |
| 1,000 Hz | 1,000 | 1 |
| 4,000 Hz | 4,000 | 0.25 |
| 8,000 Hz | 8,000 | 0.125 |
Imagine that you poll at 1,000 Hz while your opponent polls at 125 Hz. You only have a 1-millisecond delay compared to your opponent's 8-millisecond delay on each mouse click and movement. You can react and respond 7 milliseconds quicker than your opponent, all things being equal.
However, the extent of that benefit is limited. If your polling rate is 1,000 Hz and your competitors' is 500 Hz, there is only a 1 millisecond difference in response time. It hardly registers and is unlikely to provide you with a clear advantage.
Looking at the table above again, you'll see that once the polling rate goes above 1000 Hz, the difference is largely negligible.
There are other things that matter
It's crucial to understand that there are other performance factors besides mouse polling rate. Additionally influencing speed, accuracy, sensitivity, and response time are:
Mouse DPI
Mouse DPI refers to the number of pixels your on-screen cursor moves for every inch your move your mouse. Simply put, a high DPI improves speed; a low DPI enhances precision.
CPU
The demands on your CPU are increased by a high polling rate. Even though it's not an issue for high-end gaming computers, if you have an older computer, this can burden your system and cause lags that negate any benefits from raising the polling rate.
Type of connection
Many high-end gaming mice are wired because they typically report information faster than wireless mice. The performance of various wireless technologies varies as well.
For instance, 2.4 GHz mice can poll at rates of up to 1,000 Hz, whereas Bluetooth mice typically poll at 125 Hz.
Dirt
A dirty mouse or mouse pad can cause reporting errors, no matter how high your mouse polling rate is. It's important to keep your mouse and mouse pad clean!
Conclusion
The rate of mouse polling is crucial to performance if you are a professional gamer. A high polling rate boosts efficiency and speed, giving competitive advantage to productivity experts and gamers.
That said, you don't have to go looking for a mouse with the highest polling rates. A polling rate of 1,000 Hz is more than capable of handling most of the most popular FPS games. And as mentioned, performance enhancements are negligible for polling rates over 1,000 Hz. 
Besides, not every game is designed to handle an 8000Hz polling rate. So, before you click "check out" on that high-end gaming mouse, it's important to understand if the titles you play are capable of handling such high polling rates.