The Food Bank Singapore (FBSG) partners with Smobler Studios, a leading metaverse architect, to build KooriLand in the biggest metaverse, Sandbox. Plans are underway to build assets in the KooriLand, which can be sold in the metaverse to raise funds to support FBSG's mission of ending food insecurity in Singapore.
FBSG also appointed local rapper Yung Raja as its first phygital ambassador. Chosen for his passion cause and knowledge in the digital space, Yung Raja will be tasked to spread the word on digital adoption, including championing cryptocurrency and NFT donations.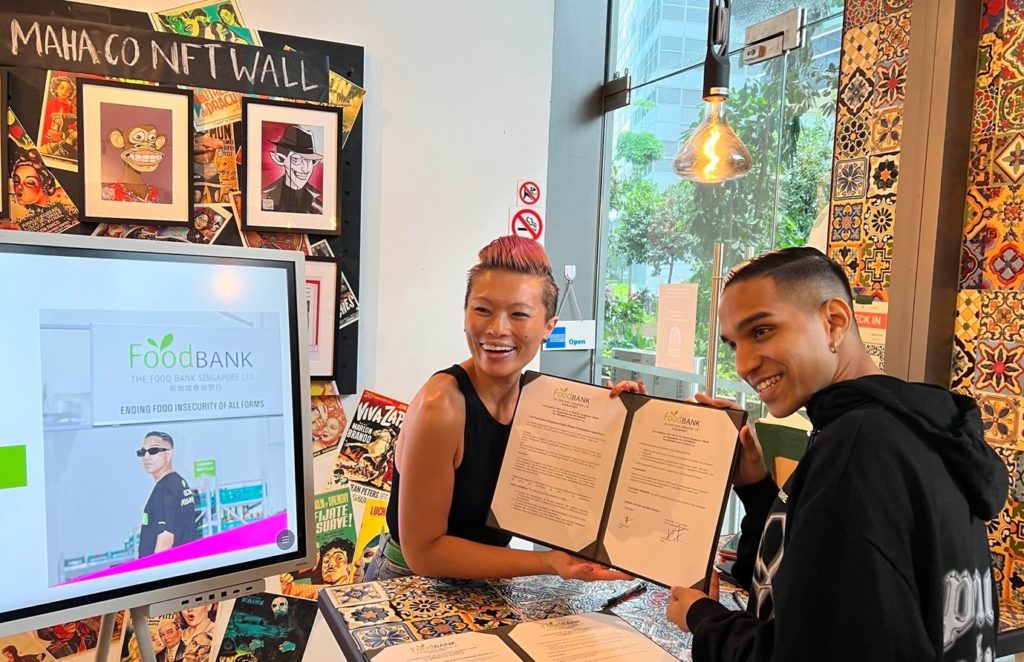 FBSG started accepting donations in cryptocurrencies such as Ethereum (ETH) or other ERC-20 tokens and has posted its wallet address on its website. FBSG hopes that this will provide a new source of funds from tech savvy donors and set the pace for other charities to follow suit. As FBSG is an approved Institution of a Public Character (IPC), FBSG will take the lead to work with the authorities to review such non-cash donations as they do not qualify for any tax deduction (up to 2.5 times) currently.
FBSG also conducted an online auction of its non-fungible tokens (NFTs) on NFT marketplace OpenSea from 21 to 24 Apr 2022, with starting bid price raising from 0.7 to 1.7 ETH. Funds raised will be used to support 10,000 beneficiaries in Singapore with food and essential items for one year. There are three sets of honorary art NFTs, which are drawn by an artist from Smobler Studios. The NFTs will feature the mascot KooriMo, FBSG's OG food banker who represents honesty and justice, and works towards creating a brighter, food secure future for Singapore.

Successful NFT bidders will be one of the first in Singapore to receive an honorary feature mention in FBSG's Hall of Fame of Crypto-Philanthropists. They will also have privileges, such as: a) Exclusive 1 on 1 dinner chat with FBSG's Phygital Ambassador, b) Conduct the official flag-off or be one of the first cars to drive off at FBSG's annual Drive Hunger Away in October 2022, or c) Adopt a Food Pantry Vending Machine to be skinned and branded in his/her honour for up to one year.
Reported by Koh Chak Heng