Just over a week ago, PRISM+ announced the launch of their PRISM+ Alpha Series 4K OLED Android TV as part of the local brand's continuous efforts to make premium home cinematic experiences more accessible to the masses. PRISM+'s first ever OLED TVs come in two sizes – 55″ (55AL) and 65″ (65AL). We were one of the fortunate ones to be one of the first to get our hands on the 55AL. Check out our review to find out if the 55AL could be the TV upgrade you need for an amped up home cinematic experience.
Specifications
Screen Size
55″
Resolution
3840 x 2160
HDR
Dolby Vision
HDR10
Hybrid Log Gamma
Panel Technology
OLED
Audio
Dolby Atmos & DTS TruSurround
4K Netflix/Youtube/Prime Video App
Yes
Viu/iQIYI/meWATCH
Yes
Digital TV
Yes
Bluetooth
Bluetooth 5.0
Warranty
3 Years
Height
Without stand – 712 mm
With stand – 775 mm
Depth
Without stand – 4 mm
With stand – 294 mm
Length
1227 mm
Weight
Without stand – 17.85 kg
With stand – 17.95 kg
Unboxing
Your purchase of the 55AL comes with standard accessories:
Remote control (batteries included, yay!)
Power cord
Base installation manual
Quick start guide
Screws (x4)
Base stands (x2)
AV cable
Installation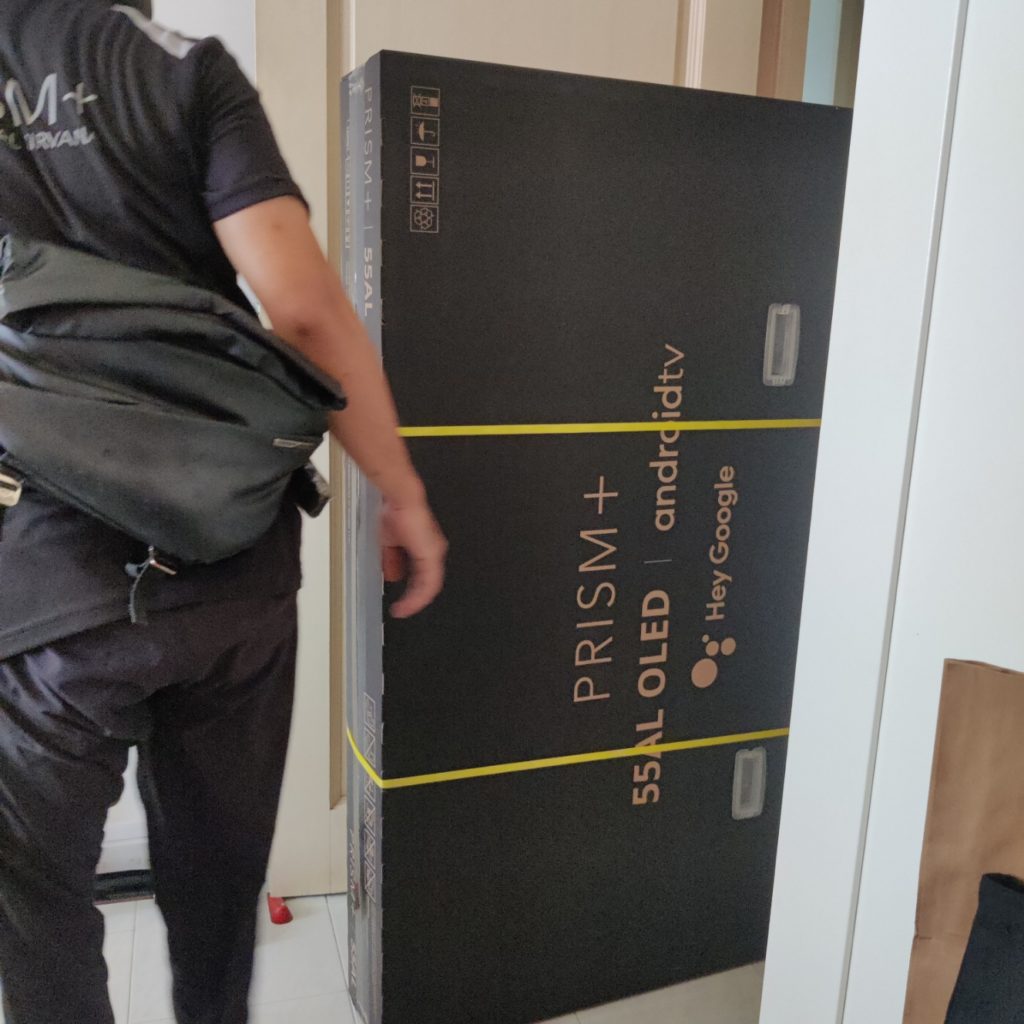 Installing a 55″ TV that weights close to 20 kg is no easy feat. Fortunately, we didn't have to do it ourselves. PRISM+ sent down one of its team members to help us mount the TV onto the wall. We were impressed at the experienced installation expert – he mounted the TV in a matter of minutes. We laid the room with pieces of newspaper because we were afraid that drilling would cause dust to fly around, but there was really no need to do that.
If you'd like to challenge yourself, PRISM+ has kindly included a quick installation guide in the box with clear and simple instructions.
Design and I/O
The TV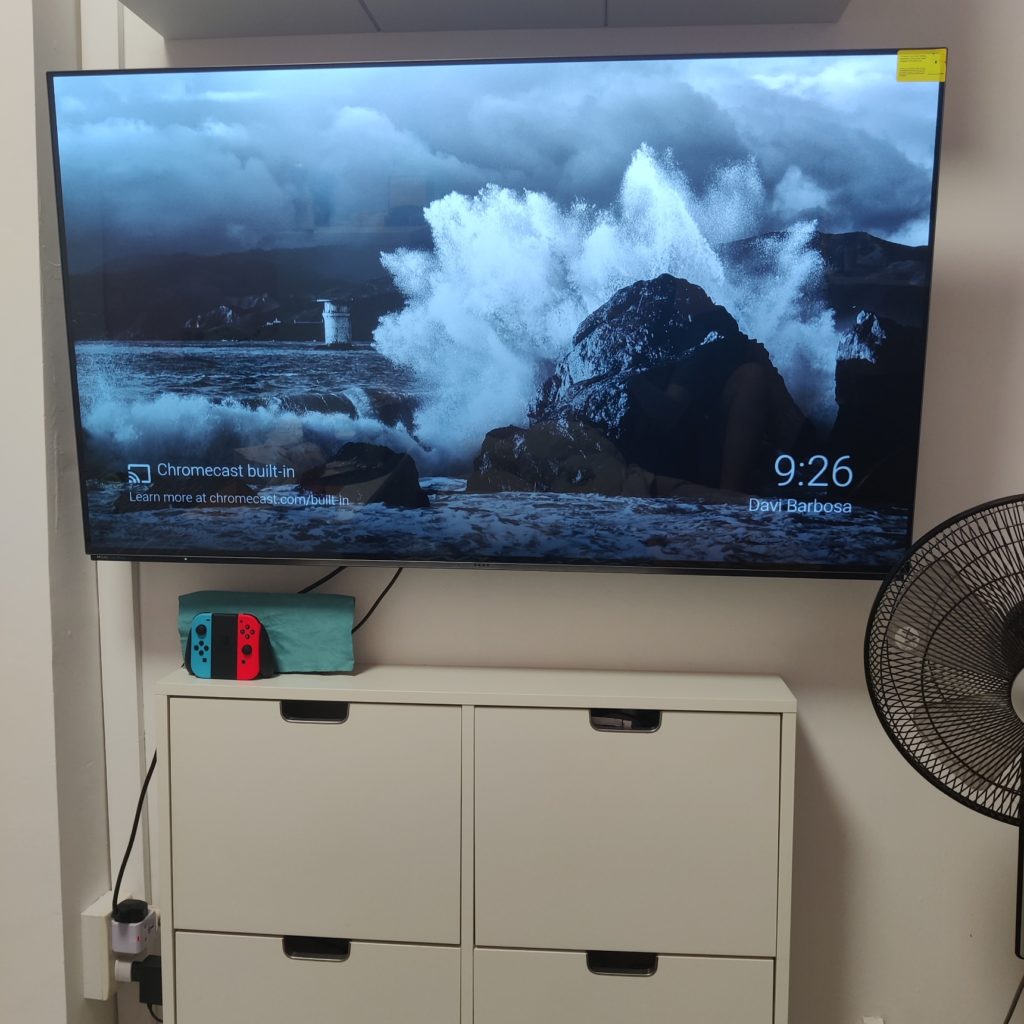 The 55AL is PRISM+'s slimmest TV yet. And boy – it really is slim. When the installation guy placed the tv flat on the table it looked like a thin sheet of glass. With a side profile of just 3.8 mm, the screen makes for a subtle and premium-looking centerpiece.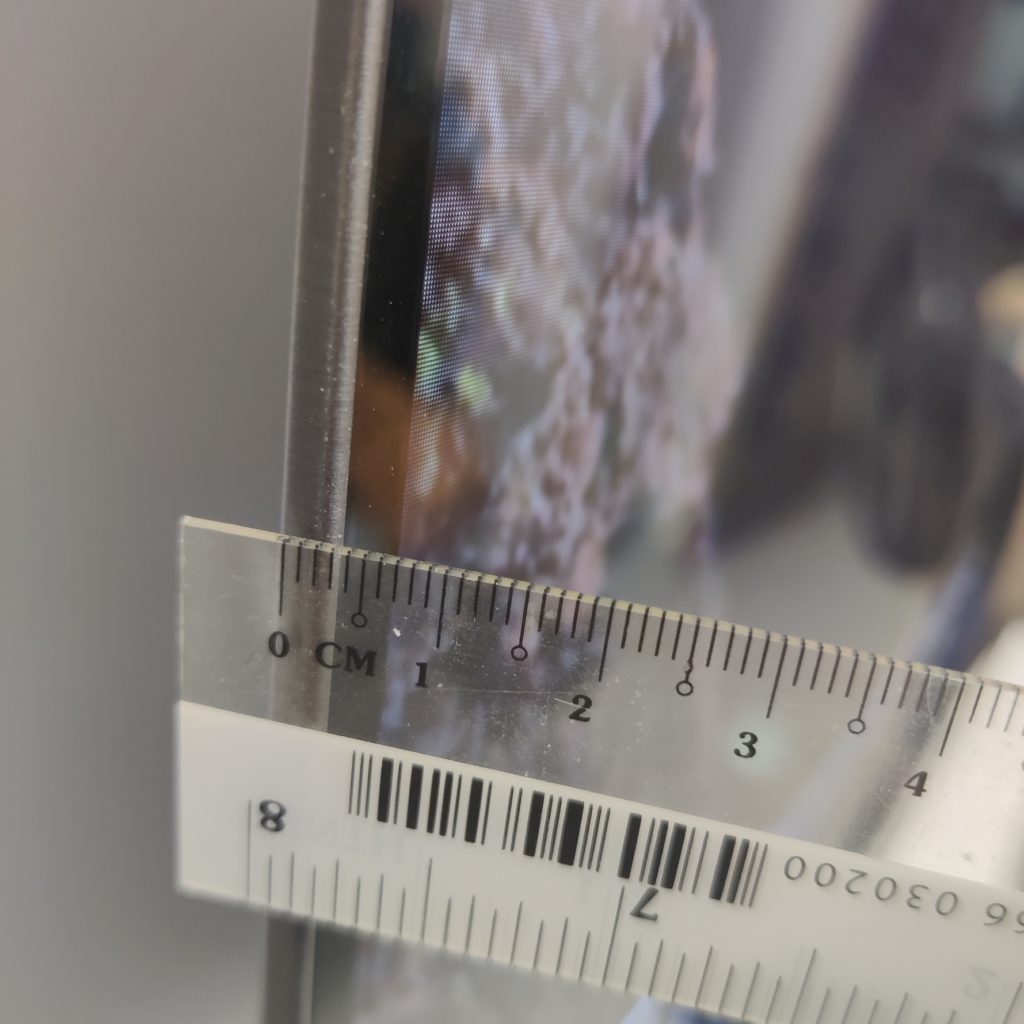 The slim display panel is coupled with the TV's ZeroBezel Design, offering maximum screen estate. On the bottom, you'll find a thin strip that houses a small PRISM+ logo on the right, a Dolby Atmos logo on the left, and the power indicator LED light.
Turn the TV over and you'll find a manual TV control button, a toggle to turn on and off the microphone, the and the rear I/O which consists of:
| | |
| --- | --- |
| HDMI 2.0 | 3 |
| HDMI ARC | Yes |
| USB 2.0 | 2 |
| AV In | Yes |
| SPDIF Out | Optical Audio Out |
| RF In | Yes |
| Ethernet LAN | Yes |
We loved that PRISM+ was generous to include 3 HDMI ports – gamers with multiple consoles do not have to worry about hooking them all up at the same time.
The remote control
The 55AL comes with a Bluetooth remote control instead of a traditional infrared one. Coming from a Xiaomi TV with a small and minimalistic remote control, the 55AL's remote control was pretty cluttered in our opinion. However, the layout is intuitive and we'll definitely get used to it in no time.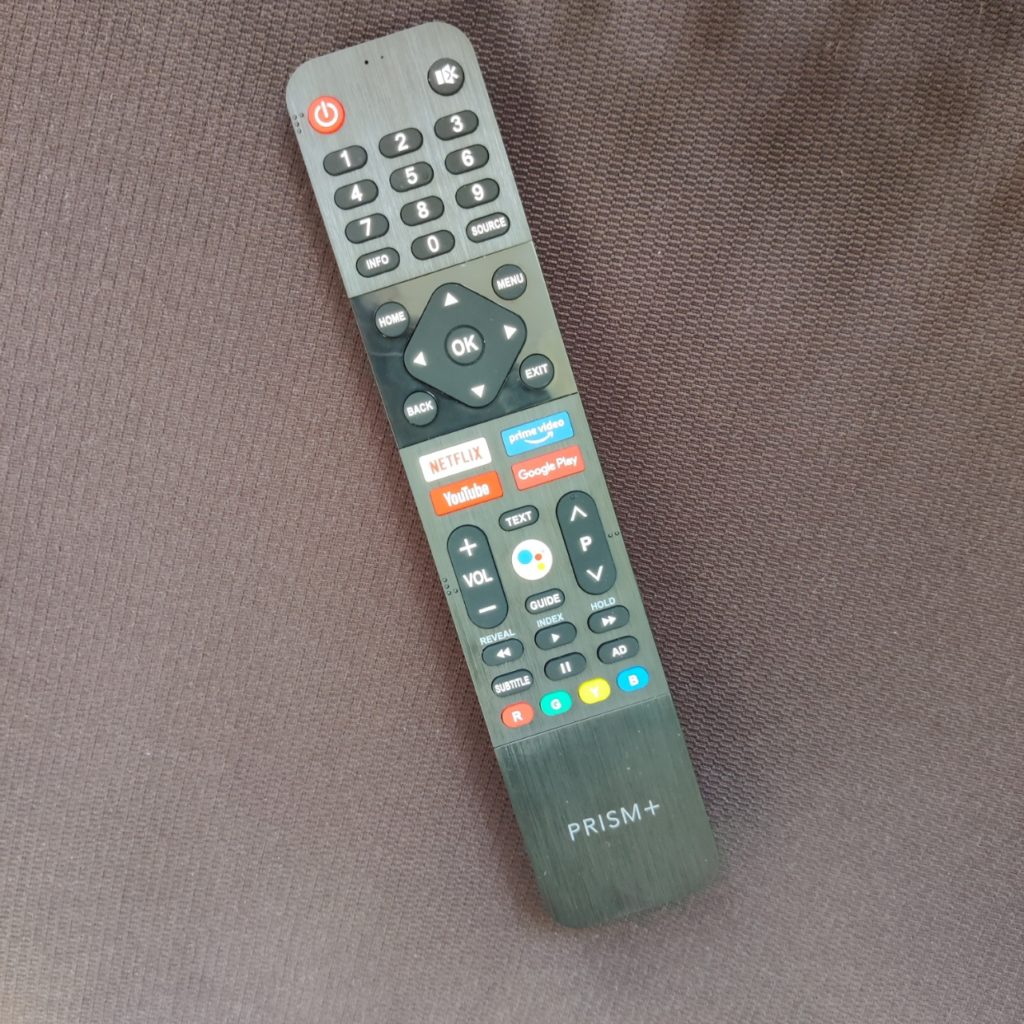 The remote control features a 4-way navigation control and OK button in the middle. Below the navigation control, you will find 4 dedicated buttons for quick access to Netflix, Prime Video, YouTube and Google Play Store.
Performance and user experience
Image quality
With its 55″ 4K UHD OLED display panel, the image quality of the 55AL is truly marvelous. The top-notch image quality on the 55AL is allowed by its OLED panel which consists of 8,294,400 Self Illuminating Pixels that can be individually controlled to produce enhanced visuals that are as vivid and vibrant as you would see them in real life.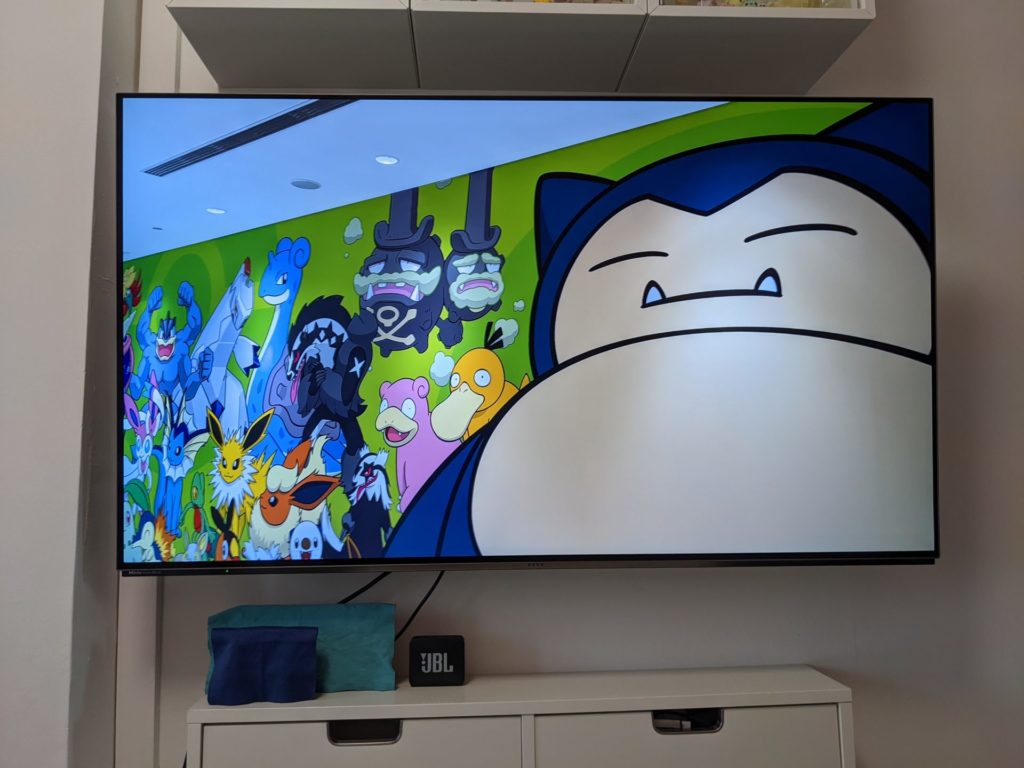 Furthermore, unlike LED screens, the 55AL provides clear, precise colors without any traces of backlight blooming. This results in true color accuracy across an entire spectrum of colors for all your favorite content in glorious 4K.
The 55AL also comes with Real Motion technology that smooths out each frame of action in real time to give each scene a grand and seamless feel displayed at the highest frame rates possible.
When we tried streaming content on Netflix and YouTube, colors were vibrant, and images were full of detail. So much so that blemishes and lines were accentuated – we could clearly see the pores of the youtubers we were watching.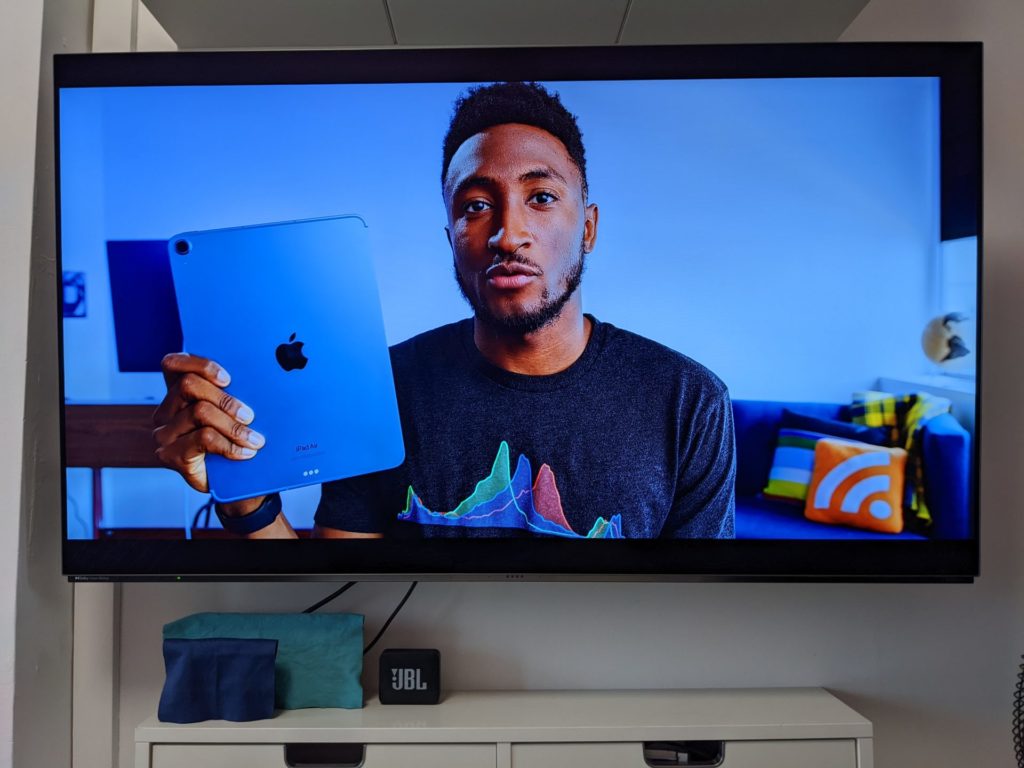 Scenes in our favorite shows were also enhanced with the deepest blacks and the brightest whites. We turned off the lights and the room was instantly transformed into a private cinema.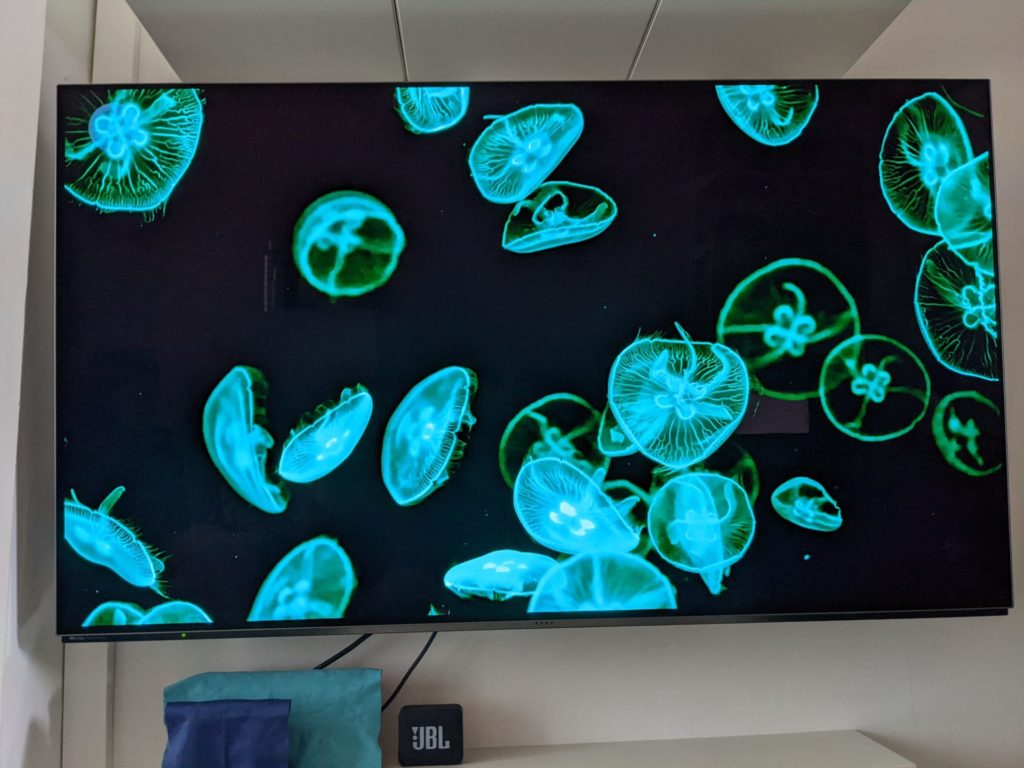 If you're intending to place the TV in a big room, you'd be glad to know that the 55AL offers wide viewing angles as well – from wherever you are in the room, you'll be able to experience excellent quality images with bright, vivid, colors.
Audio quality
Audio quality – this is where the 55AL truly stands out from its competition. The TV uses the same advanced technology present in cinemas – Dolby Vision and Dolby Atmos. As such, the TV is able to provide quality audio that remains true to each creator's vision. The spatial audio technology virtually places sound sources anywhere in three-dimensional space, including behind, above or below the listener. And we really did feel the difference – I kept asking my sister "Was that sound from the TV?" because sound effects seem to come from around me instead of from the TV alone.
PRISM+ even launched accompanying soundbars for an even greater cinematic experience. For us, however, the 55AL is more than enough.
Interface design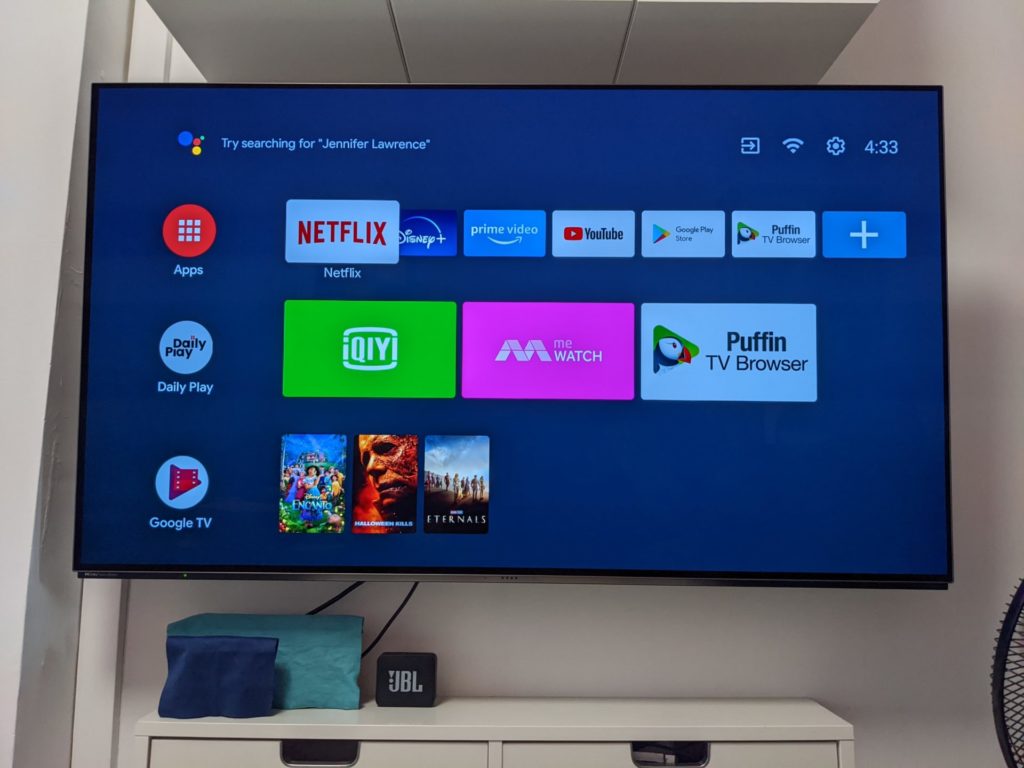 The 55AL runs on Google's Android TV 10.0 operating system. It's easy to navigate through the TV's interface. For the most part, the interface was snappy with minimal lag. We did find, however, that some areas of the interface took a little more time to respond to button presses. Because it's an Android TV, the 55AL offers access to more than 5,000 Android apps available on the Google Play Store and comes pre-loaded with many apps like YouTube, Netflix, and Prime Video.
If you're too lazy to scroll through the interface, you can make use of the built-in Google Assistant for hands free voice control.
Price and availability
The 55AL is available here at SGD $1,699.
If you'd like a bigger 65″ model, the 65AL is available here at SGD $2,799.
For more information about the PRISM+ Alpha TV Series, click here.
Verdict
Right now, the 55AL is going at $1,699 (U.P 3,999). For context, a 55″ OLED from LG will set you back $4,799. You'd also not be able to enjoy the same operating system on LG TVs. With the 55AL, you get excellent visuals, fast performance, top-notch audio, and a slew of great features – all at an affordable price point. If you're looking for a great TV, there's really no reason for us not to recommend PRISM+'s Alpha series OLED TV.