The past few years have been great for the foldable smartphone segment, with big names like Samsung pushing out phones like the Galaxy Z Flip 3 with revolutionary new tech and hardware. Other phone manufacturers like Xiaomi and Oppo also joined in the fun with foldable phones aimed at the mass market. In the same vein, Huawei launched the Huawei Mate X2 in 2021. The phone, however, was only available in mainland China. This year, Huawei – with the new Huawei P50 Pocket – is determined to make it up to its international fans.
In this review, we'll see how Huawei's new folding clamshell designed flagship unfolds. Could it be the phone that makes you switch to a foldable phone? We're here to find out.
Specifications
Processor
Snapdragon 888 4G, 5nm FinFET
1 x Cortex-X1 @ 2.84 GHz + 3 x Cortex-A78 @ 2.42 GHz + 4 x Cortex-A55 @ 1.80 GHz
GPU
Adreno 660
Memory
Up to 8GB
Storage
Up to 512GB
Display
Cover Screen: 1.04″ 340 x 340 60Hz OLED display
Main Screen: 6.9″ FHD+ (2790 x 1180) 120Hz flexible OLED display, 10-bit color
Audio
Dual speakers
Camera
40MP f/1.8 True-Chroma Camera
13MP f/2.2 ultra-wide camera, macro AF
32MP f/1.8 Ultra Spectrum Camera
Selfie camera
10.7MP f/2.2 selfie camera
Connectivity
Dual SIM
Primary: LTE Band 1/ 2/ 3/ 4/ 5/ 7/ 8/ 12/ 17/ 18/ 19/ 20/ 26/ 28/ 32/ 34/ 38/ 39/ 40/ 41
Secondary: LTE Band 1/ 2/ 3/ 4/ 5/ 7/ 8/ 12/ 17/ 18/ 19/ 20/ 26/ 28/ 34/ 38/ 39/ 40/ 41
WiFi 802.11 a/b/g/n/ac/ax, WiFi 6
Bluetooth 5.2
USB 2.0, Type-C
Software
EMUI 12
Battery
4000mAh
40W HUAWEI SuperCharge
Dimensions
Folded: 87.3 x 75.5 x 15.2 mm
Unfolded: 170 x 75.5 x 7.2 mm
Weight
190g
Color
White, Premium Gold
Unboxing the Huawei P50 Pocket
The Huawei P50 Pocket comes in a sleek white box. In it, you'll find:
The Huawei P50 Pocket itself
SIM ejector
40W SuperCharge charger
We were pretty sad that there wasn't a phone case that comes with the phone, but we did appreciate that Huawei still includes a charger (not just any charger, a 40W SuperCharge one) in the box.
Design
Unfolded
When unfolded, the Huawei P50 pocket sees a 6.9-inch screen. At 7.2mm, the P50 Pocket's also pretty thin. That said, the phone comes with a good weight to it and feels nice and premium in the hands.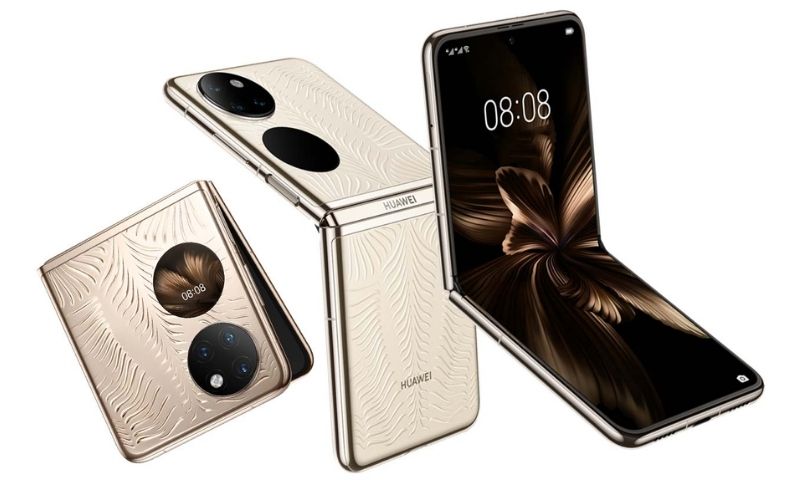 The review set that was sent to us is of the "Premium Edition," with a gold-colored design by Dutch haute couture designer Iris van Herpen. The back of the phone is intricately textured. While we can imagine that some people would like the design, we weren't exactly fans. Besides, the shiny, textured design is a fingerprint magnet. If you're like us, you'd probably want to slap on a pretty phone case as soon as you can. The "gold" also looks more like silver in reality.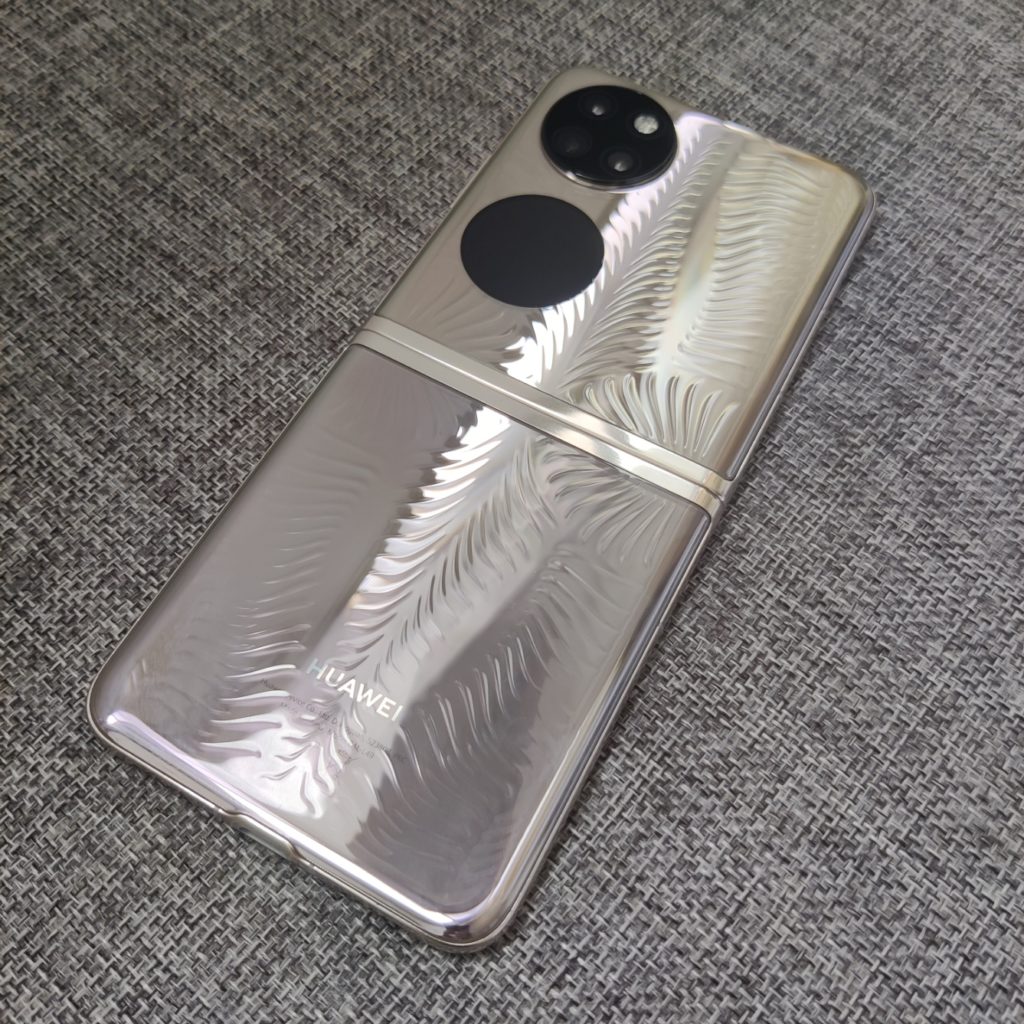 Along with the shiny and wavy ripples on the back of the phone, you'd also find two large black circles. The circle on top is home to the phone's triple lens camera system, and the other houses a circular screen measuring around 1-inch in diameter. Mostly used when the phone is folded, the screen is for users to check the time or date without having to unfold the device.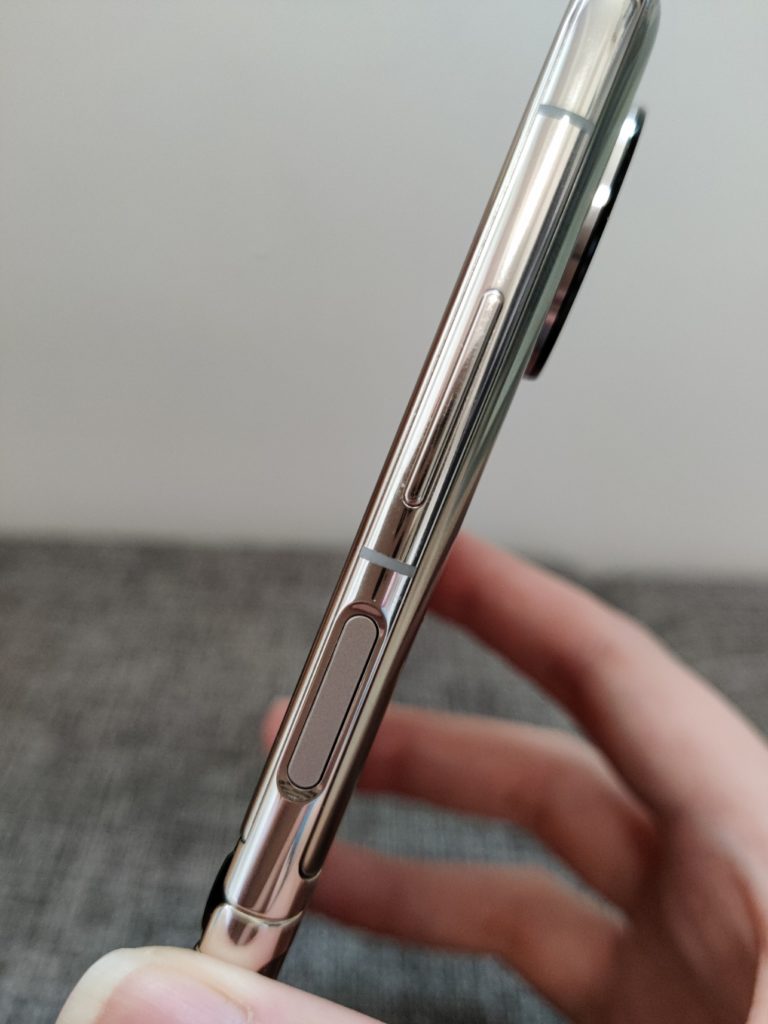 On the right side of the phone, you'll find a side-mounted fingerprint reader along with a volume rocker.
Folded
Thanks to the thin form factor of the phone, when folded, the P50 Pocket manages to avoid feeling too chunky. With a thickness of 15.2mm and measuring roughly 3.4 inches by 2.9 inches, the phone is pretty pocketable (hence its name).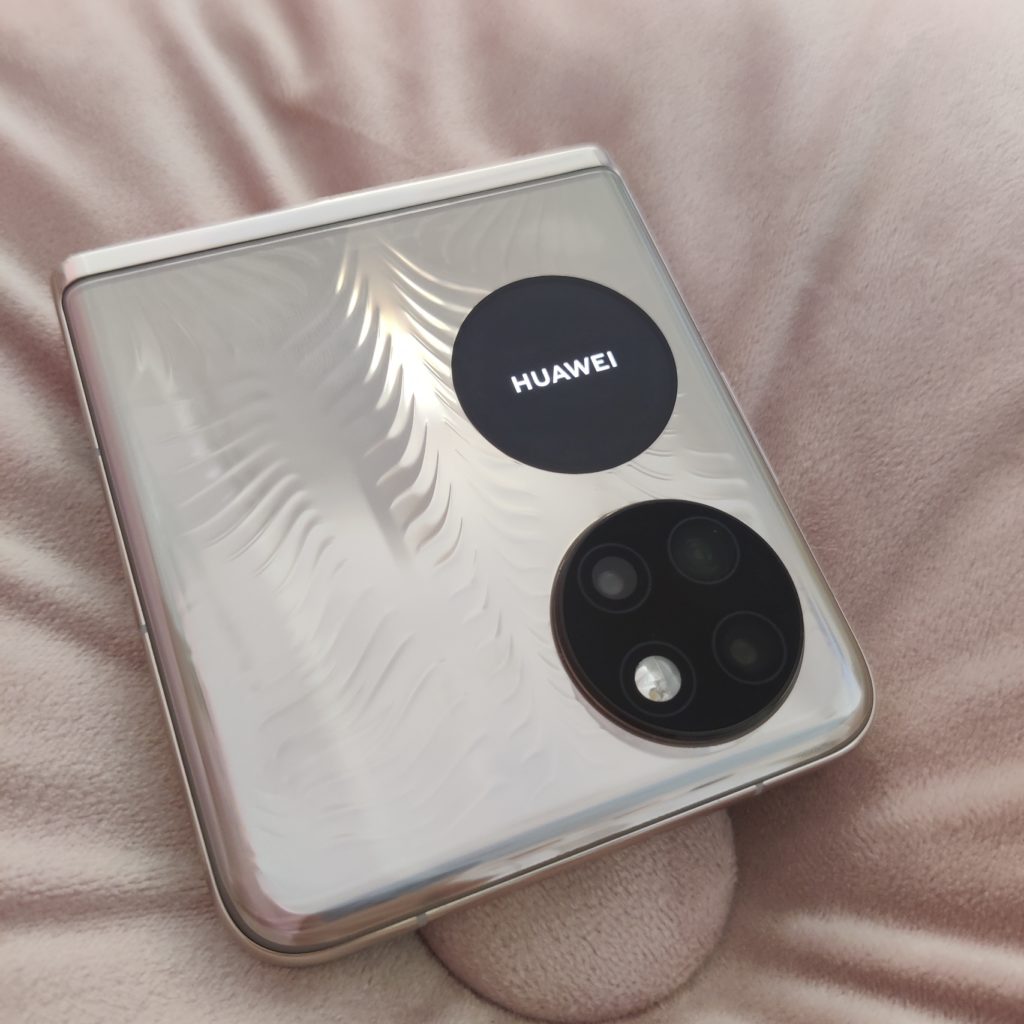 Something that sets the P50 Pocket apart from its competition is its 'Multi-Dimensional' hinge. This mechanism essentially pushes the centre of the display out into a drop-shaped space when folding, reducing the crease on the screen. With the mechanism, the phone is able to close fully, with no observable gap when the phone is folded shut.
The mechanism greatly adds to the seamlessness of the phone, making it feel polished and premium when you fold and unfold the phone.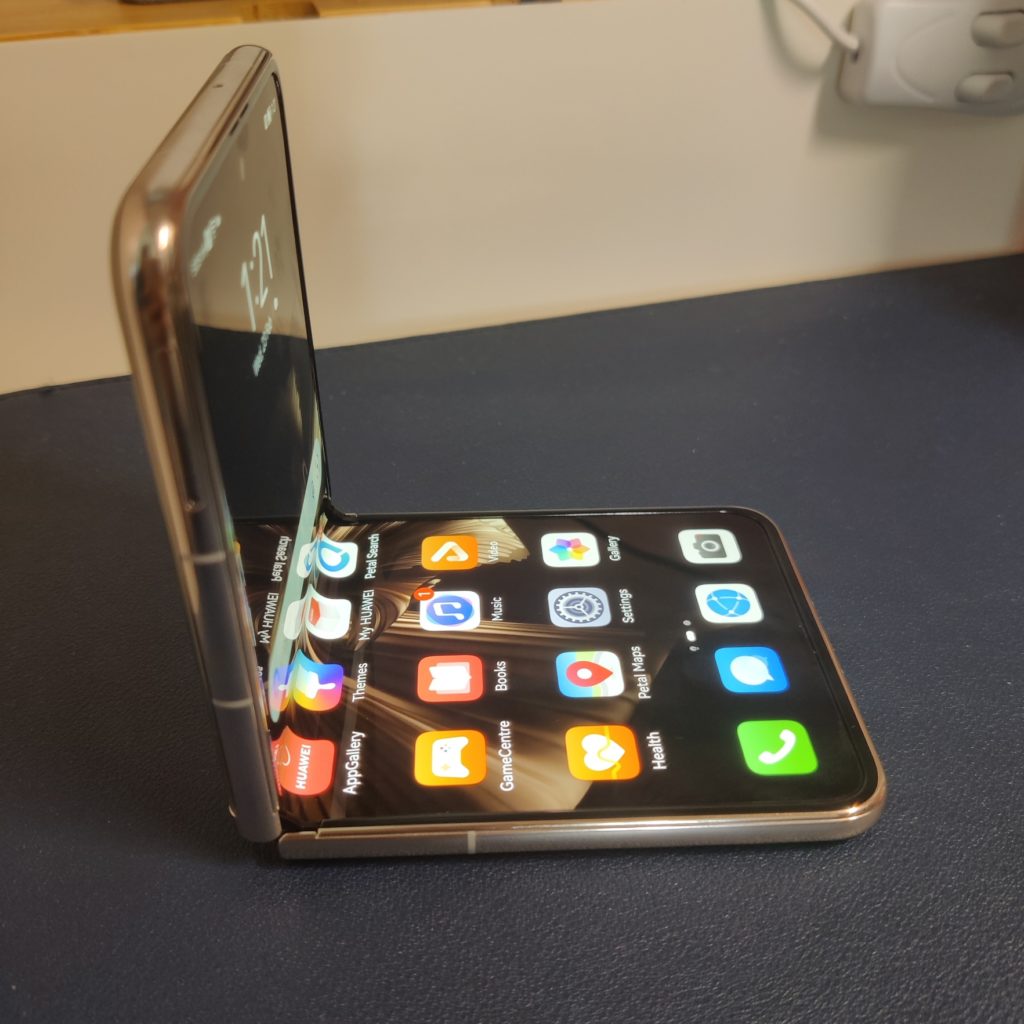 The P50 Pocket can also stay open at an L-shaped angle, which is particularly useful for taking hands-free video calls or selfies.
Display
Main 6.9-inch display
The Huawei P50 Pocket's main 6.9-inch OLED display suffers no compromise despite the phone's foldable form factor. If you feel and look closely enough, you'll be able to feel the subtle crease on the phone. But that did not bother us because the screen still looks great, with quad HD resolution and a 120Hz refresh rate. Image quality is excellent, and you can expect optimum viewing angles all around.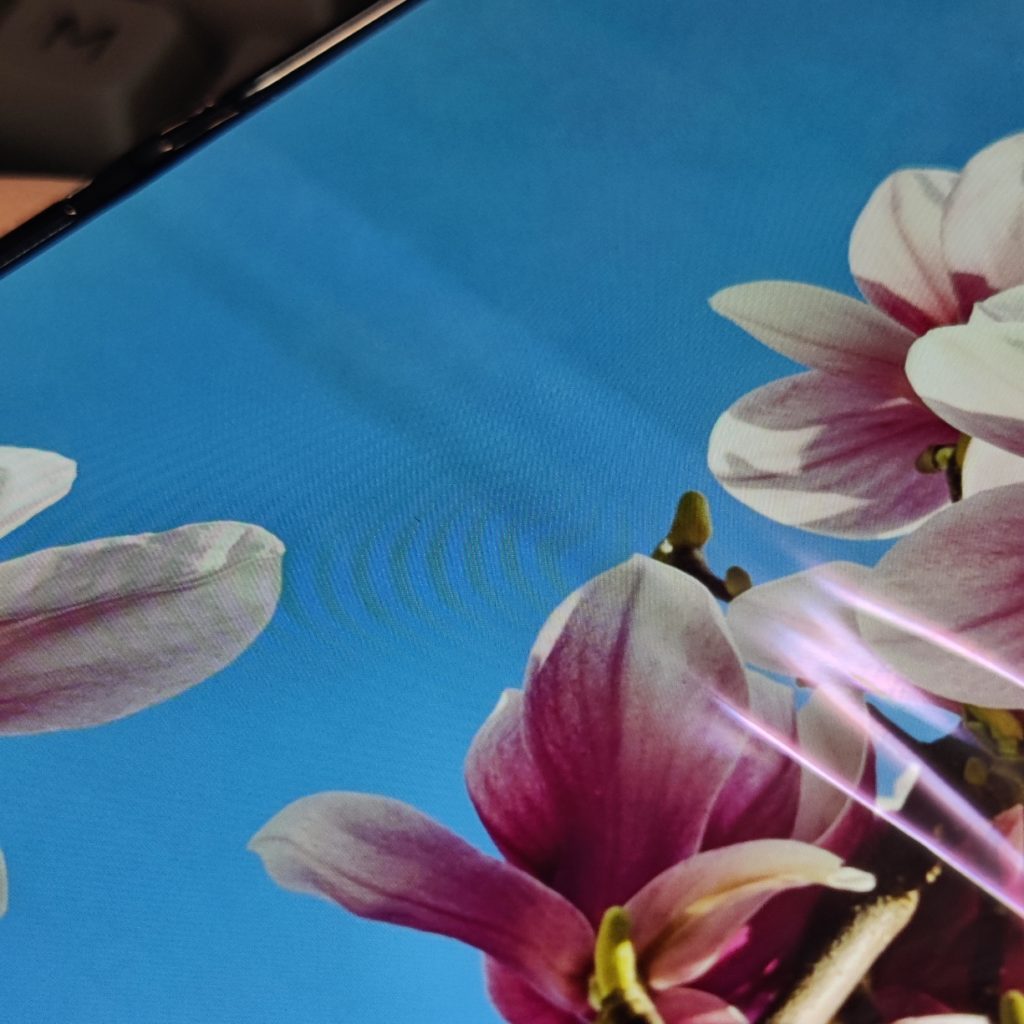 The display's elongated 21:9 aspect ratio makes it perfect for cinematic content too. While watching movies on the phone, darker areas in shots and details in the shadows are beautifully retained and displayed. The phone's dual speaker configuration isn't amazing, but it also gives us nothing much to complain about.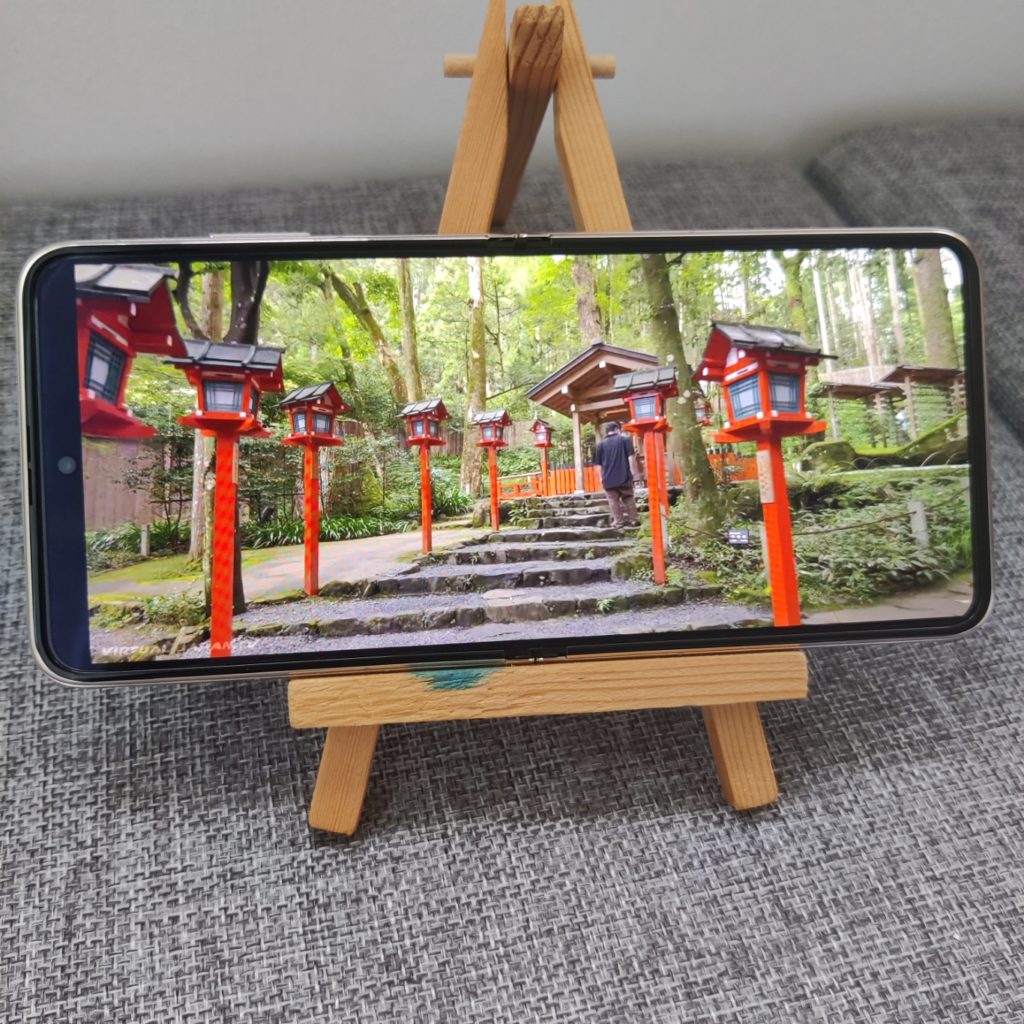 For gamers out there, the P50 Pocket is equipped with a touch polling rate of 300Hz, which is comparable with top-notch gaming phones.
Foldable or not, the P50 Pocket's main 6.9-inch display is an excellent display in its own right.
Circular 1-inch cover display
While we were mostly impressed with the P50 Pocket's main screen, we can't say the same for the outer cover display. To be fair, the cover display does provide easy at-a-glance access to important information such as notifications, schedule, calendar, music, weather, and more. However, we felt that it is simply too small for you to want to do much with it. You'll likely end up unfolding the phone to enjoy its full functionality.
There was one interesting feature on the exterior screen that caught our attention though – Huawei's sunscreen detection feature. The feature can apparently check whether your face is properly covered up to help you better protect your skin.
Camera
The main camera system of the Huawei P50 Pocket consists of a 40MP "True-Chroma" main camera, a 13MP ultra-wide camera, and a 32MP "Super Spectrum" camera. We noticed that there is no zoom lens on the phone – so you'd have to rely on digital zoom for zoom shots.
For selfie-lovers out there, the P50 Pocket offers two ways you could take a selfie. You could snap photos with the 10.7 MP punch-hole selfie camera or fold the phone to use the cover display to capture portrait pictures (or even record a video) with the main lens.
In addition to the typical camera modes (slow-mo, monochrome, panorama, etc.), Huawei has interestingly included a Fluorescence mode which uses an 'ultra spectrum illuminator' to allow you to capture photos with a glow in the dark "aura" under low-light settings. While it is indeed a unique function, you have to be in a pitch-dark environment for it to work well. If anything, we felt that this was a gimmick that could have been done without. Check out how the function changes a photo below: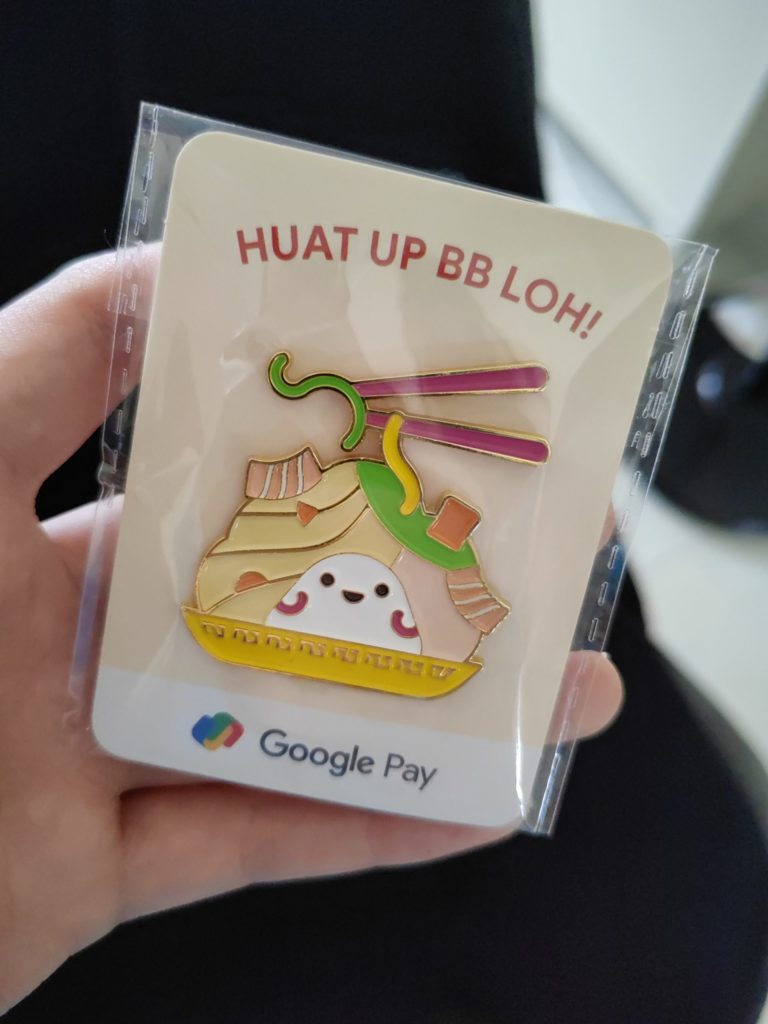 That said, we were generally pleased with the image quality offered by the phone's triple camera system. Colors were punchy and photos were rich in detail – day or night. There also wasn't too much post-processing, which we appreciated. Importantly, we did not feel that the foldable form factor of the phone resulted in any compromise when it came to photo taking.
Check out the photos taken with the Huawei P50 Pocket: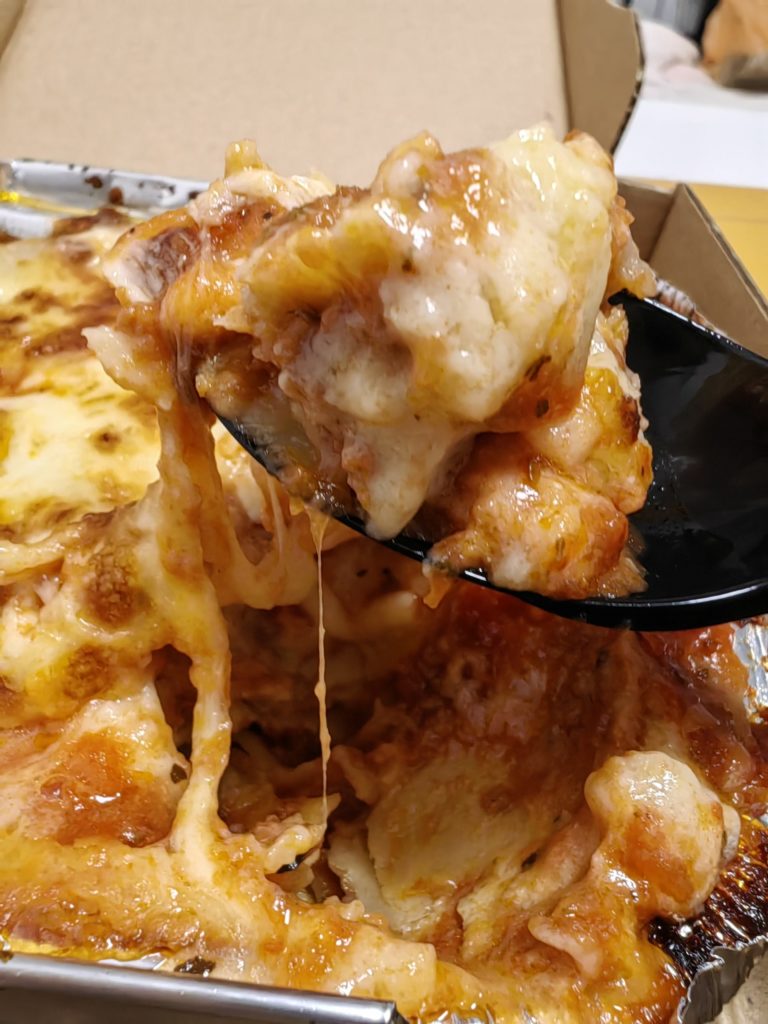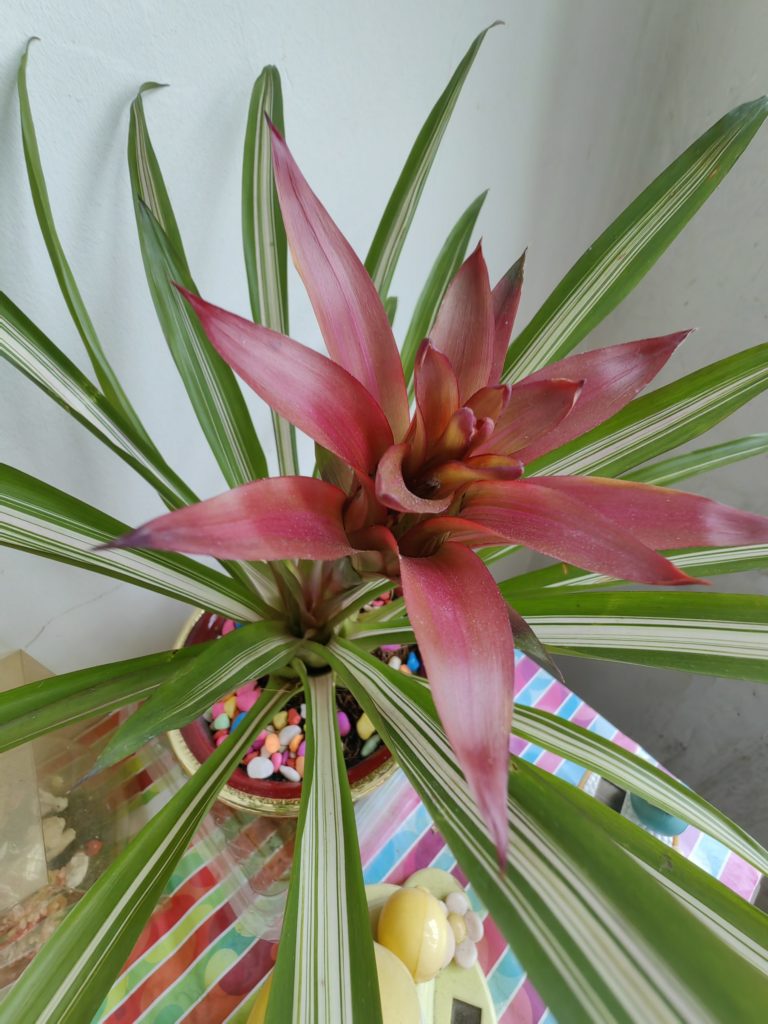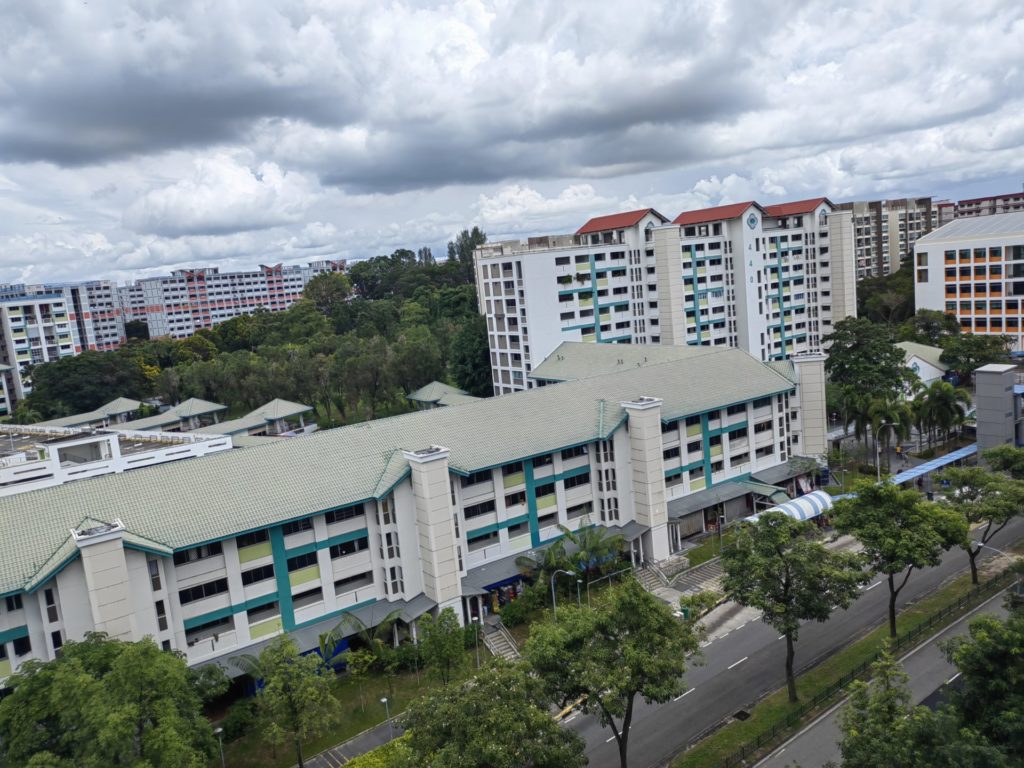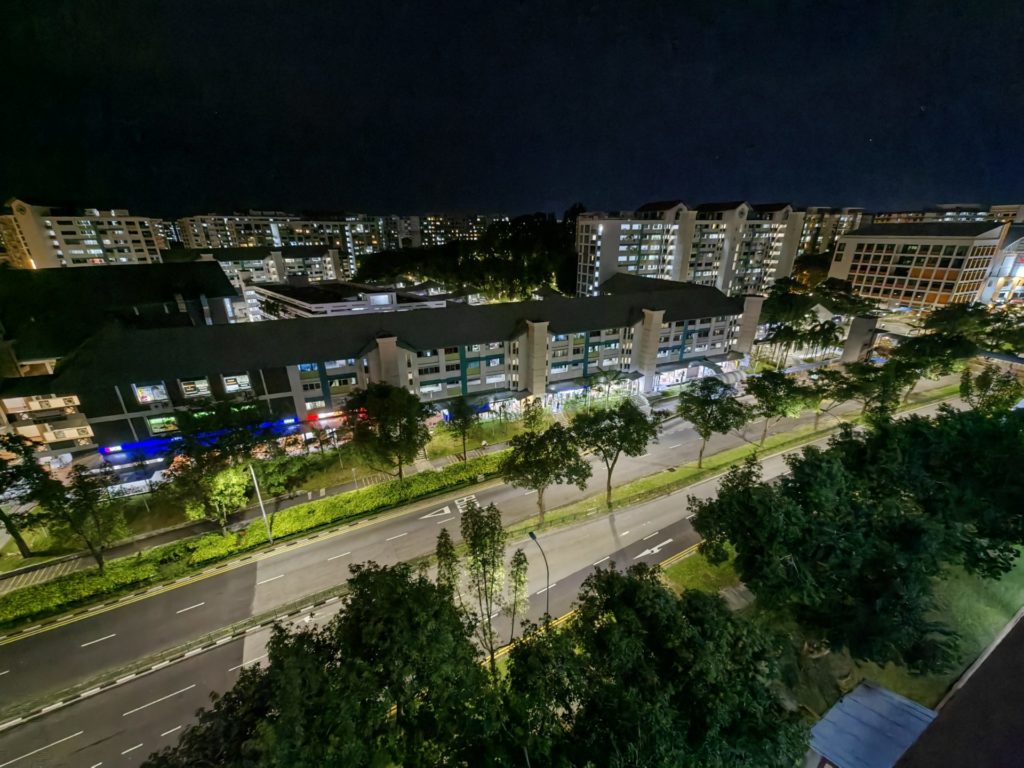 Software
In Europe and other parts of Asia, the Huawei P50 Pocket runs on EMUI (Emotion UI). On EMUI, animations are fast and snappy and icons are clean and sleek. There are also useful features such as the ability to open an app in a small floating window for multi-tasking. If you've been an Android user, EMUI will feel familiar.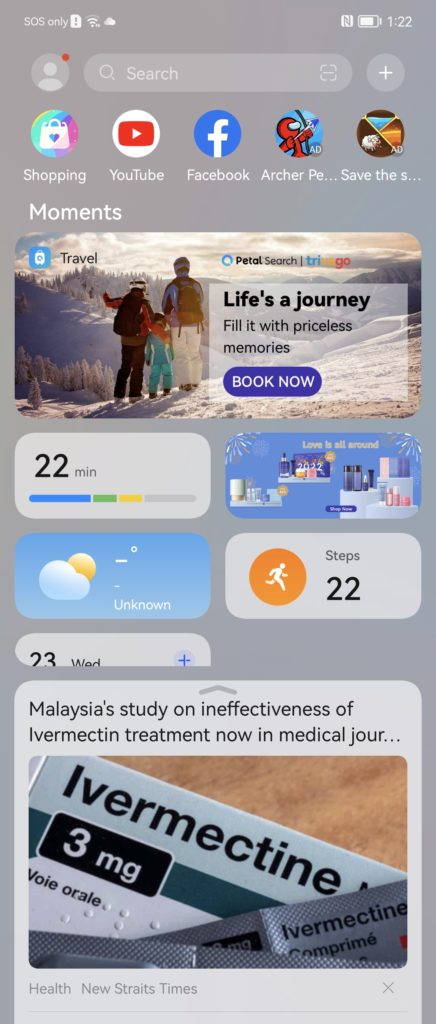 You should also know by now that Huawei phones cannot run Google Mobile Services, which include Google's core apps such as Gmail, YouTube, Google Drive, etc. While that for sure isn't ideal, it doesn't have to be a dealbreaker – it's still possible to install many of the Android apps that you're used to, like Twitter, Instagram, and even WhatsApp. Besides, the phone is pre-loaded with a variety of apps that you could easily download from the home screen with a single tap – very convenient.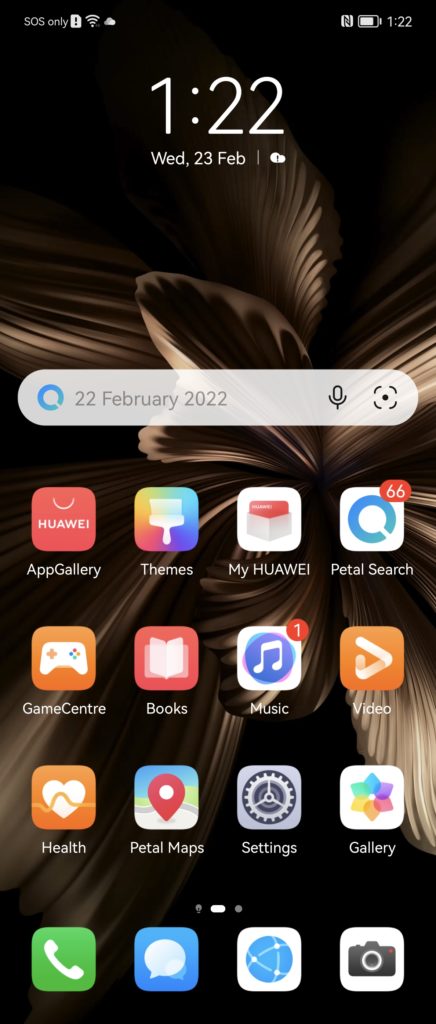 Battery
The P50 Pocket is powered by a 4000 mAh battery. While that isn't huge, the phone is largely a full-day device, if you're not using it intensively to game or binge-watch your favourite show.
If you're looking to make full use of the phone's display for a movie marathon, it's best that you're seated next to a charging port. Fortunately, the phone's 40W wired USB-C charging is decently fast – on our test, it charged up the phone from 0% to 60% in half an hour.
In terms of battery and charging, it is a miss that Huawei decided to leave out wireless charging capabilities on the P50 Pocket. While it isn't a must-have feature, it feels like a phone that costs as much as this (brace yourself for the price tag in the next section) should include such a capability.
Huawei P50 Pocket – Pricing and availability
The Huawei P50 Pocket that we reviewed is available for a RRP of $2398.
You can find out more about the phone here.
Huawei P50 Pocket – The Verdict
For a phone that retails at a whopping $2398, you'd be slightly disappointed that the Huawei P50 Pocket does not support 5G connectivity. You'd also have to look past the fact that you'll have to give up Google Mobile Services. That said, it is undeniable that the phone has a great main display, excellent camera and a very well-executed folding mechanism. Essentially, the P50 Pocket is a great phone but it will most definitely only appeal to a niche segment of the market.