If you've stuck with us for awhile now, you might have seen our Martiangear Apollo II standing desk review. We're back to complete the set. Today, we'll take a look at the Singaporean brand's gaming chair – the Martiangear Supernova – to give it an in-depth review so you can decide if it's the chair for you.
Getting to know the Martiangear Supernova
Before we jump into the features of the chair, let's get to know the Martiangear Supernova.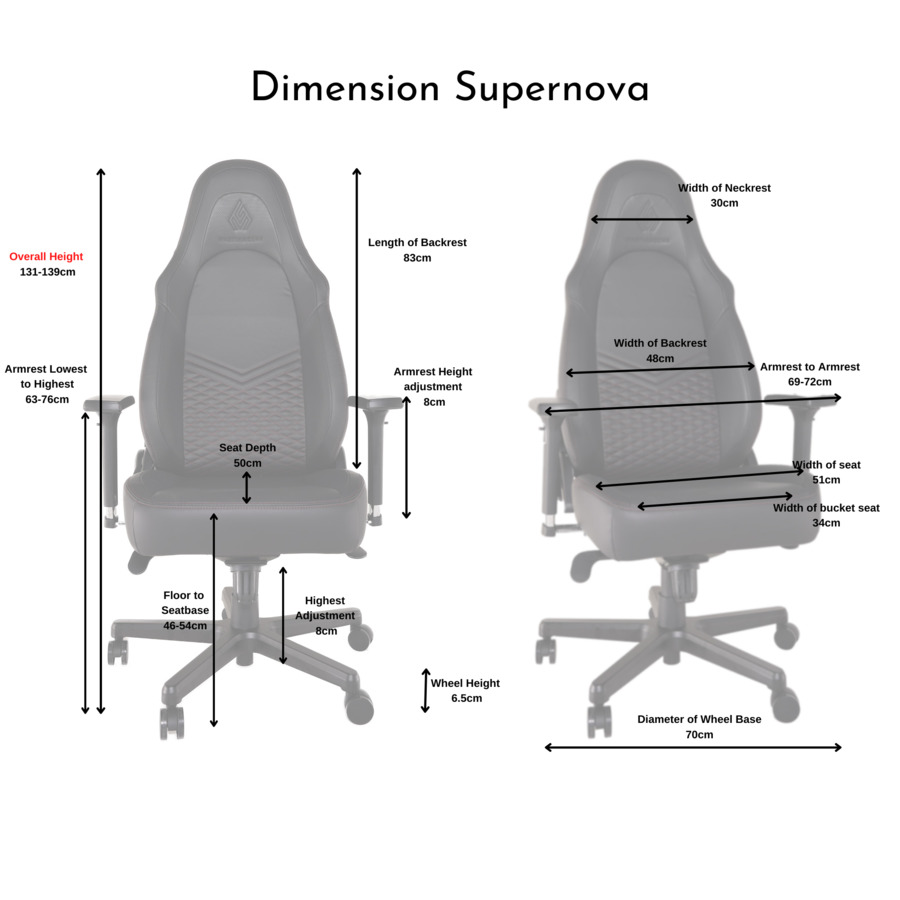 | | |
| --- | --- |
| Upholstery | Vegan leather or fabric |
| Recommended height | Up to 198 cm |
| Recommended weight | Up to 181 kg |
| Base | Premium metal base |
| Backrest reclining | Up to 155 degrees |
Putting the Martiangear Supernova together
Unlike most reviews, we aren't able to do a "What's in the box?" section for the Martiangear Supernova. That's because the chair was kindly put together by Martiangear's service staff who made assembly look quick and easy.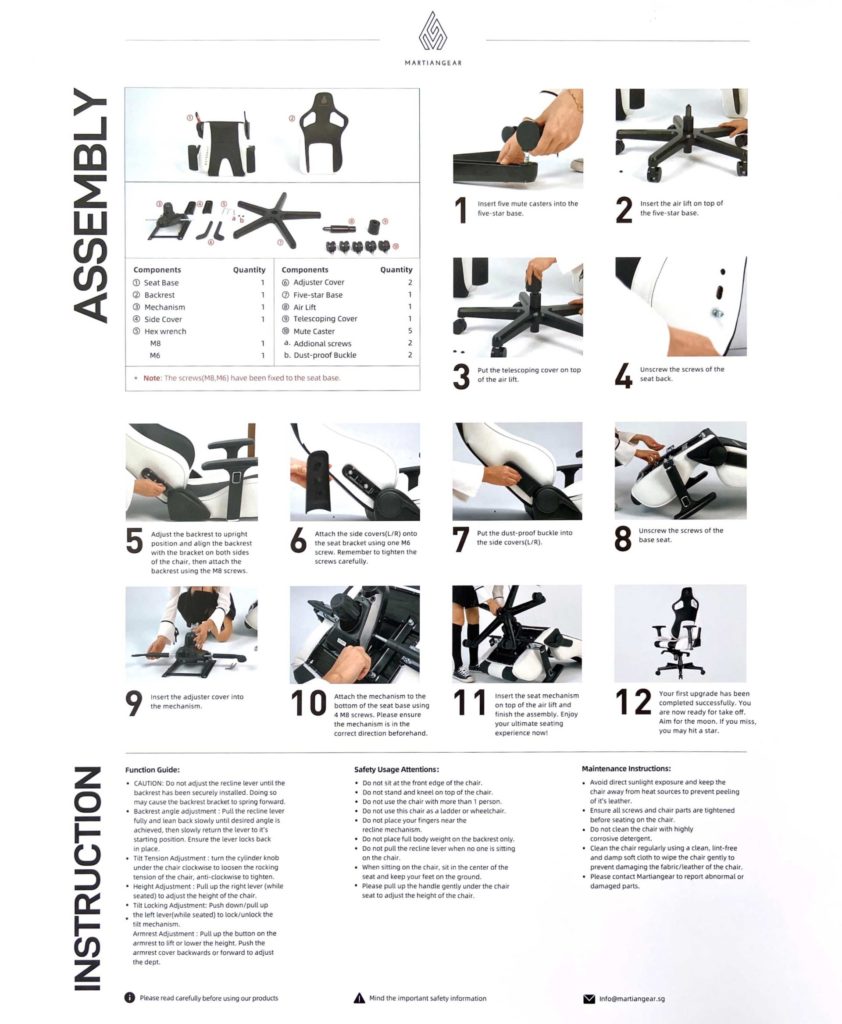 If you've ever been scarred by a self-assembly fail, you'd love that Martiangear offers free assembly service!
Martiangear Supernova: Design and look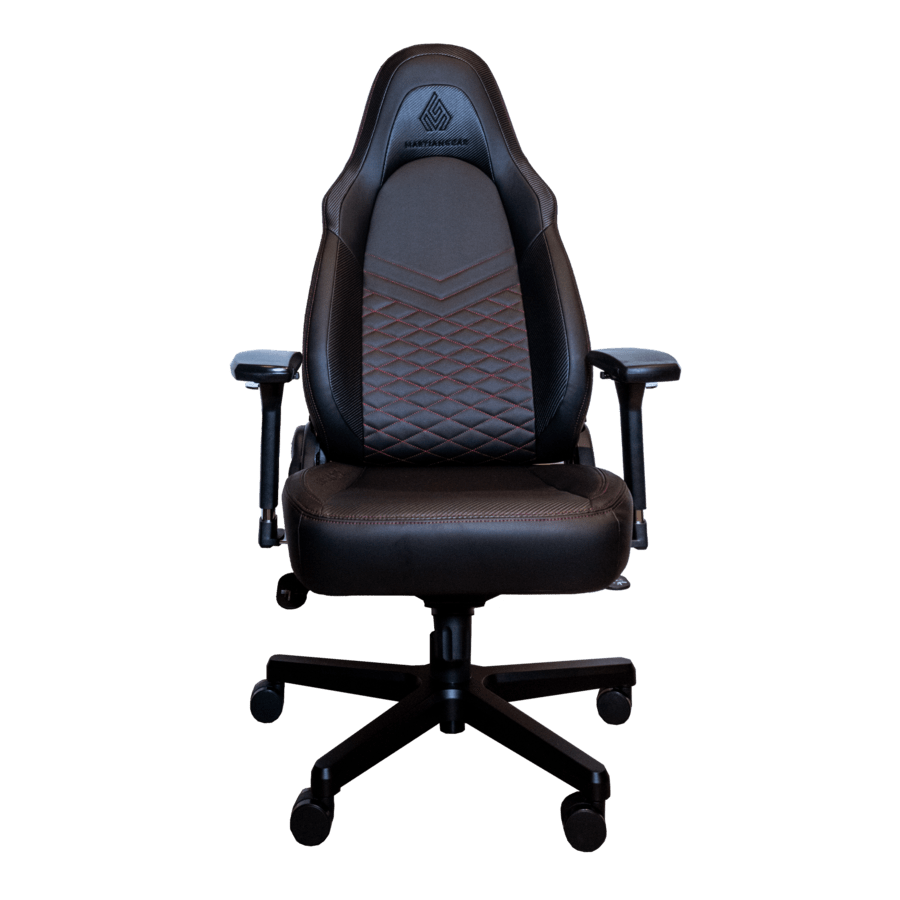 The Supernova is Martiangear's biggest chair yet. Martiangear claims that Supernova's design was inspired from the seats found in sports cars. Even the chair's recliner lever is positioned to mimic that of a sports car. While I've never sat in a sports car before, the Supernova definitely screams luxury.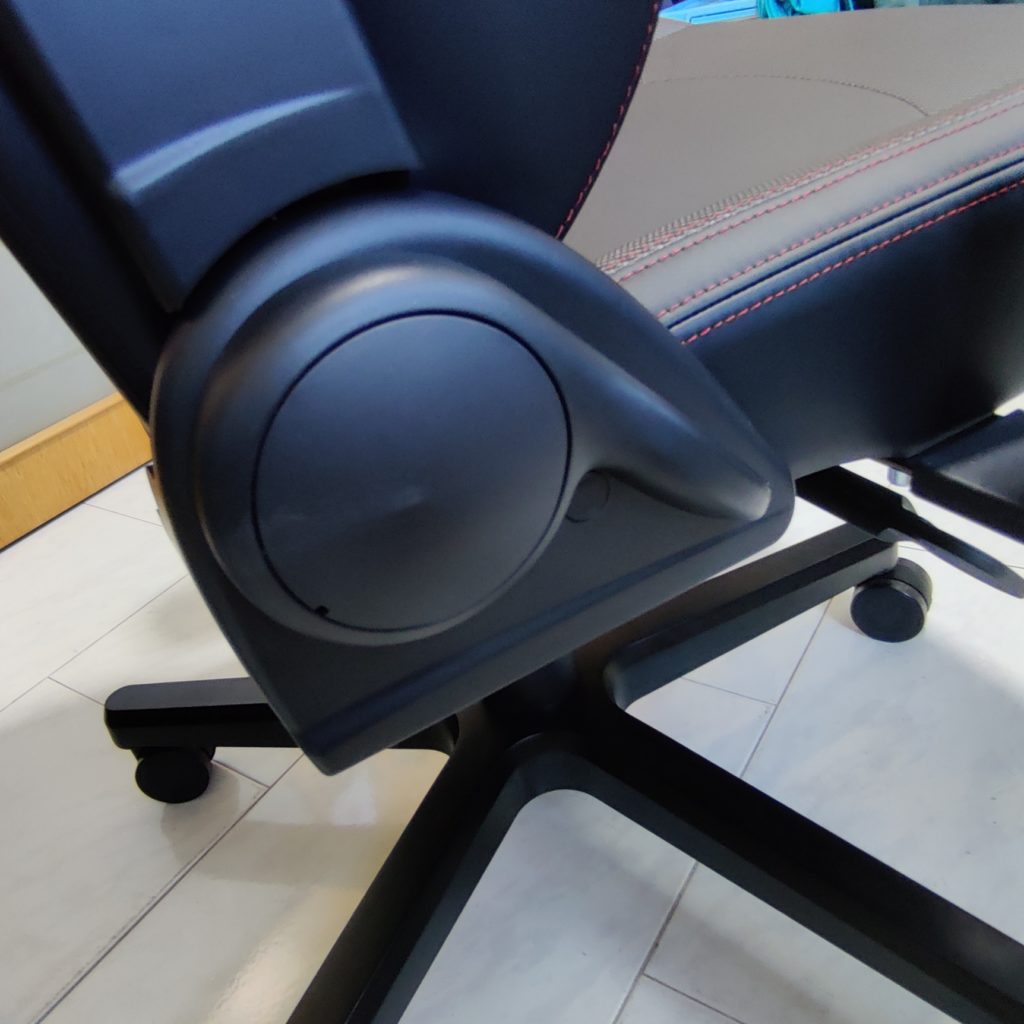 The model that we're testing is black with red stitching and is made from vegan leather. The chair looks modern and sleek and the red threads give the chair an even more sports-car vibe.
In terms of overall build quality, the Martiangear Supernova feels premium. Its stitches are uniform and neat and the leather feels good as you glide your hands across parts of the chair. The wheels are smooth and pretty silent too.
Martiangear Supernova: Features
Let's take a look at some of the features that are built into the Martiangear Supernova.
Designed for comfort
The Martiangear Supernova is designed for comfort, for the most part.
The chair's backrest is contoured for added support for the lower back. Martiangear even very kindly threw in neck and lumbar pillows for even more support. The pillows see a soft suede material that provides adequate cushioning and is not too stiff. Even without the pillow, though, the chair provides sufficient support.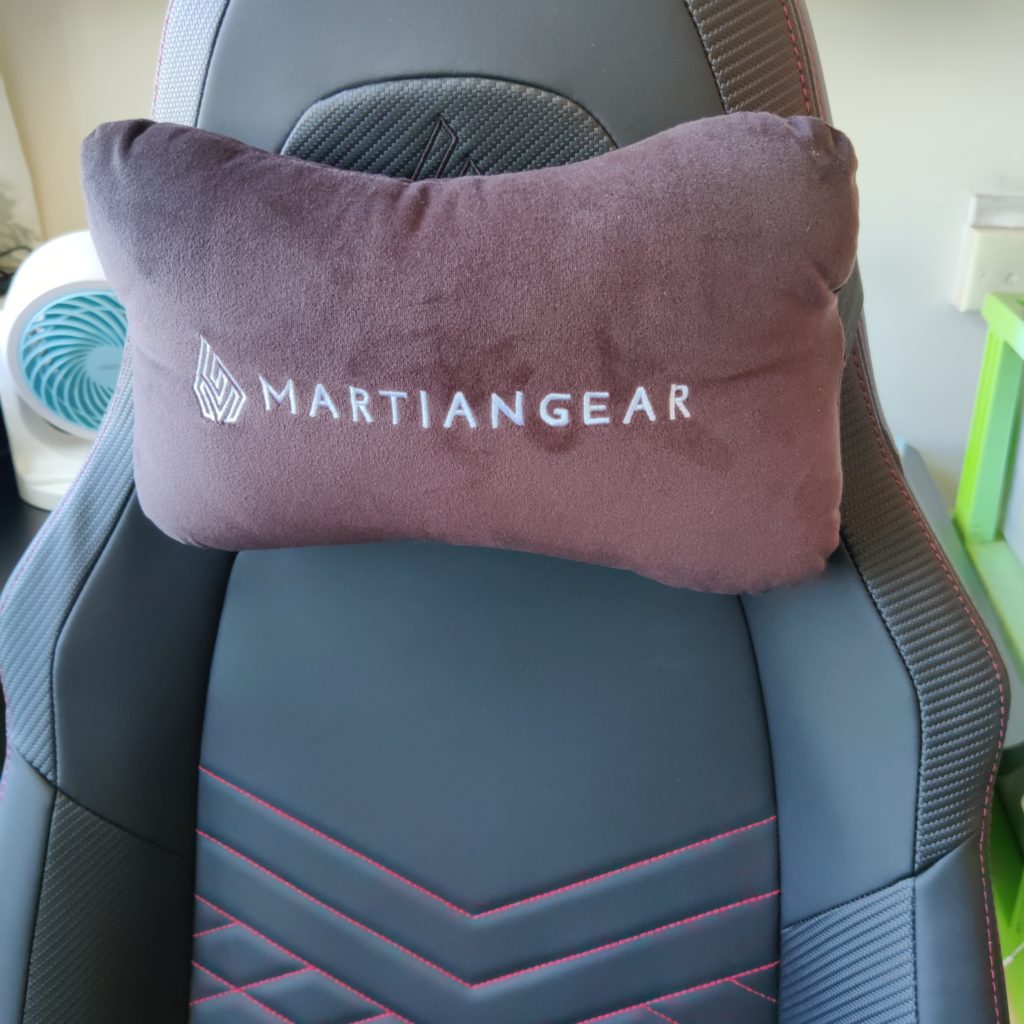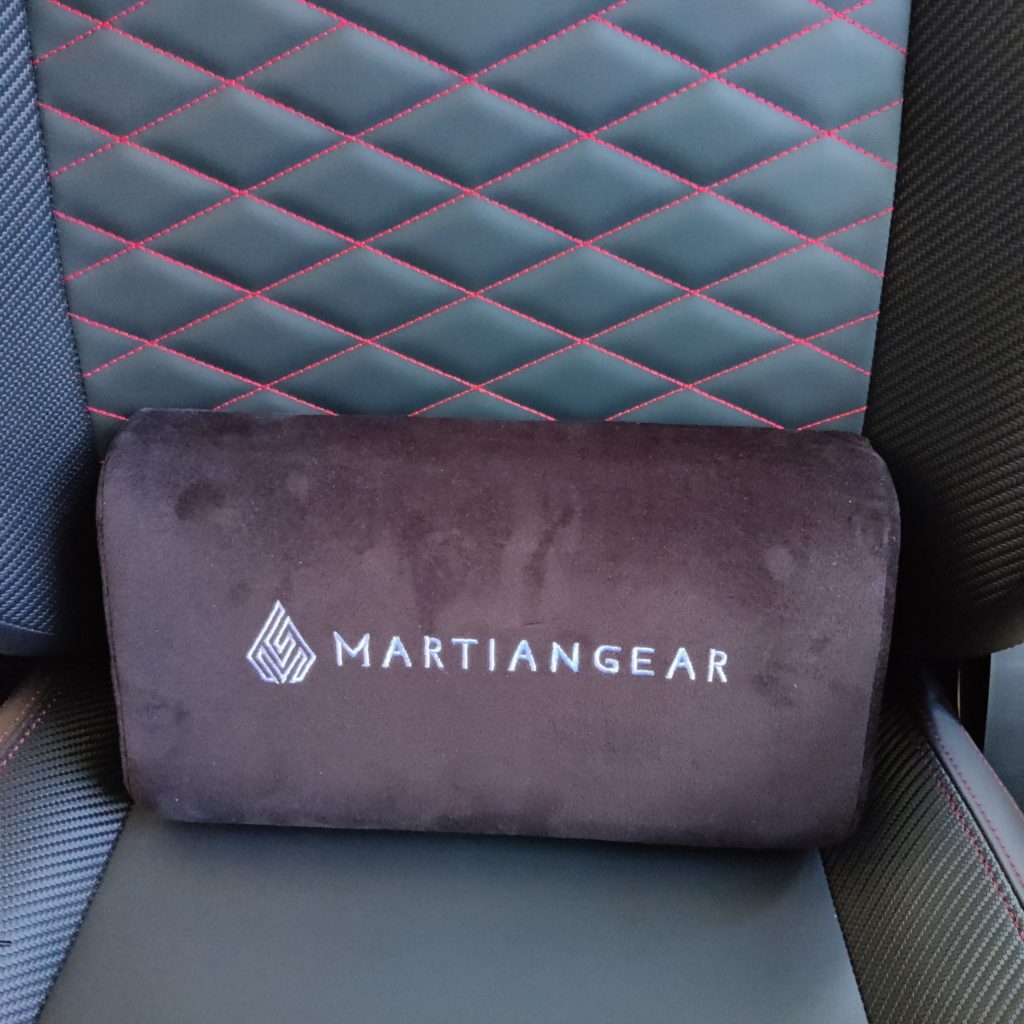 The Martiangear Supernova's seat is flat and levelled and features medium-soft firm cushioning which makes sitting on the Supernova for extended periods comfortable.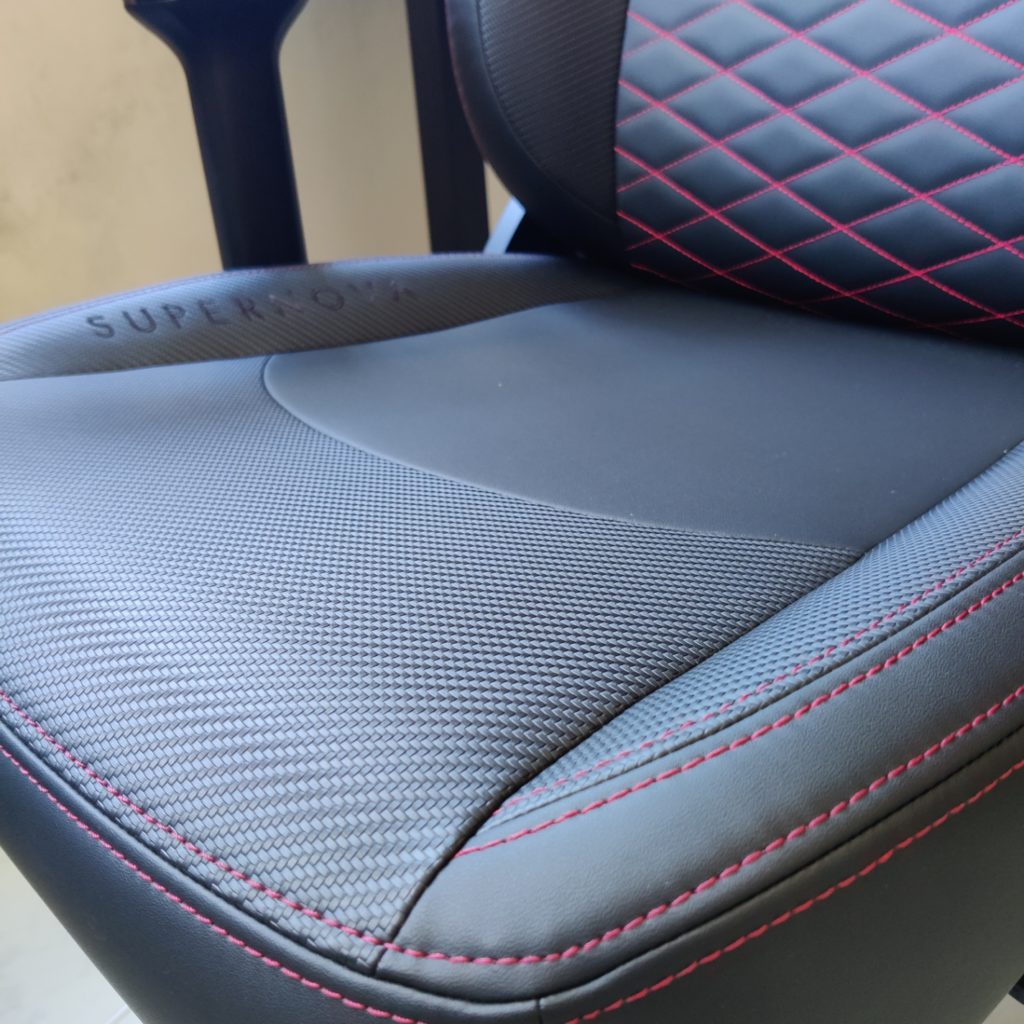 Singaporeans who are victims of the country's perpetual summer, however, may find that the vegan leather gets a little too warm after long periods of sitting. So unless you're lucky enough to have your air-con on at home, you might have to deal with sticky thighs once in awhile.
The chair is designed for comfort for those around you as well. Its 5 castor-wheels are pretty silent and will not annoy your loved ones as you glide around your home freely.
Reclining mechanism
The Martiangear Supernova reclines to a maximum of 155 degrees. The recline is smooth, and there are specified angles where you may lock the chair in place, much like most gaming chairs on the market.
4D armrests
4D? What does that even mean? Well, the Martiangear Supernova's armrests, which sport a carbon-fiber finish, are adjustable in four directions – you can raise it up and down, slide it left or right, push it back and forth, and swivel it in any direction you'd like. The adjustments are smooth, but it'll take some time for you to get used to where the buttons are.
Multi-tilt system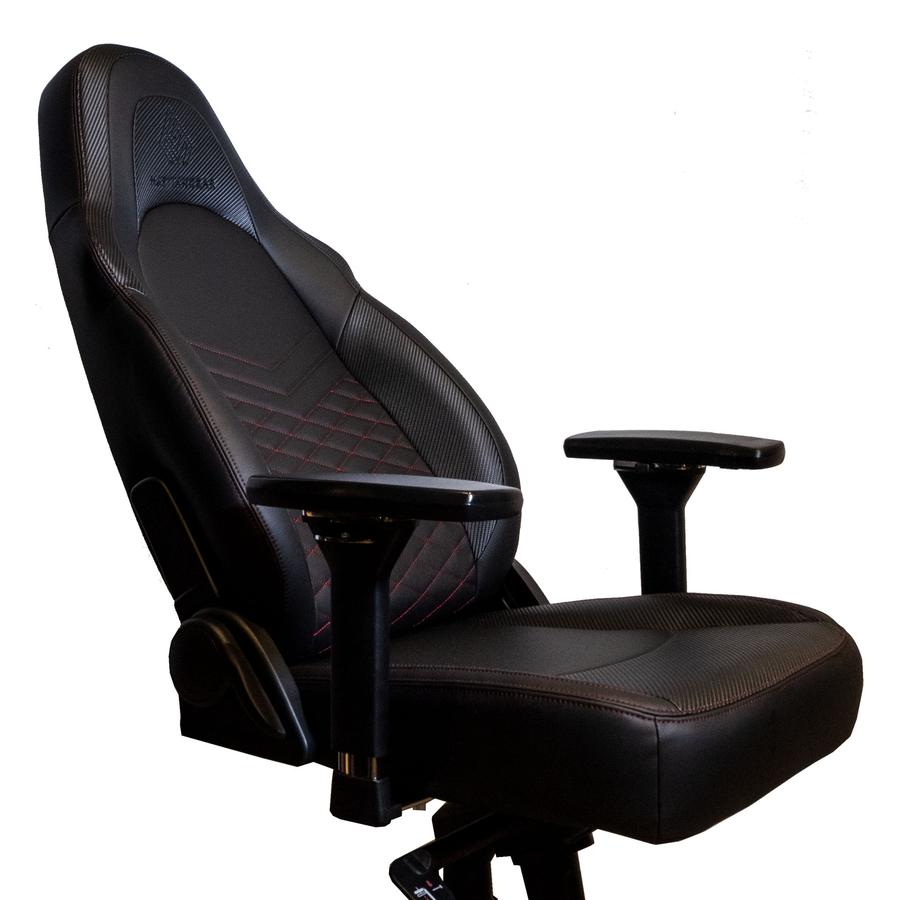 Have you ever dreamed of rocking back and forth while you're working? Well, Martiangear has made that possible. The Supernova is fitted with a multi-tilt system that allows the chair to be locked in an upright position or unlocked to freely tilt back and forth in a rocking motion.
Simply use the tension adjustment wheel at the bottom of the seat to set it to a resistance that you'd prefer.
Warranty
Like all products purchased from Martiangear, selected parts of the Supernova come under the company's warranty:
| | |
| --- | --- |
| Metal Structure Frame | 12 Years |
| Five Star Base | 12 Years |
| Reclining Mechanism | 3 Years |
| Seat Mechanism | 3 Years |
| Vegan Leather | 3 Years |
| Arm Rest | 2 Years |
| Wheels | 2 Years |
| Five Star Base | 2 Years |
| Gas Lift | 2 Years |
Martiangear Supernova Gaming Chair: The bottom-line
At the end of the day, Supernova is Martiangear's biggest chair yet. Therefore, petite users may find that it is too large and bulky for them. If that sounds like you, you may be better off with Martiangear's Astronaut gaming chair. On top of that, if you always find yourself complaining about sweaty and sticky thighs, it'd be best to invest in an air-conditioner before you get the Supernova.
That said, there are many reasons why the Supernova is worth considering. Even without using the lumbar pillow provided by Martiangear, the Supernova offers users a comfortable sitting experience. Thanks to its comfortable seat cushioning and great lower back support, long hours of zoom meetings are made less dreadful by the Supernova.
Care to pair your Martiangear Supernova with Martiangear's latest standing desk? Check out our Martiangear Apollo II review here!