Kingston FURY™ Beast DDR5: Aggressive Starting Speeds at 4800MHz, Intel® XMP 3.0-Ready and Certified, Qualified by World's Leading Motherboard Manufacturers

Kingston FURY Renegade SSD: Cutting-Edge PCIe Gen 4×4 NVMe Performance, Optimized for Gaming Applications and Intense Usage
Singapore – November 2, 2021 –  To kickstart a new gaming chapter, Kingston FURY, a division of Kingston Technology, a world leader in memory products and technology solutions, revealed today the launches of its pathbreaking and advanced DDR5 and SSD product lineups. Users can combine both the Kingston FURY memory line and the Kingston FURY Renegade SSD for the ultimate team to help keep them at the top of their game.
Starting with the Kingston FURY™ Beast DDR5. With superior speed advancements, Plug N Play at 4800MHz1, double the banks from 16 to 32 and double the burst length from 8 to 16, Kingston FURY Beast DDR5 is ideal for gamers and enthusiasts seeking greater performance from their next-gen platforms. Kingston also announced Kingston FURY Renegade SSD, its next generation PCIe 4.0 NVMe M.2 drive for gamers, enthusiasts, and high-power users. Kingston FURY Renegade SSD delivers cutting-edge performance in high capacities using the latest Gen 4×4 controller and 3D TLC NAND.
Pushing Limits with DDR5 Performance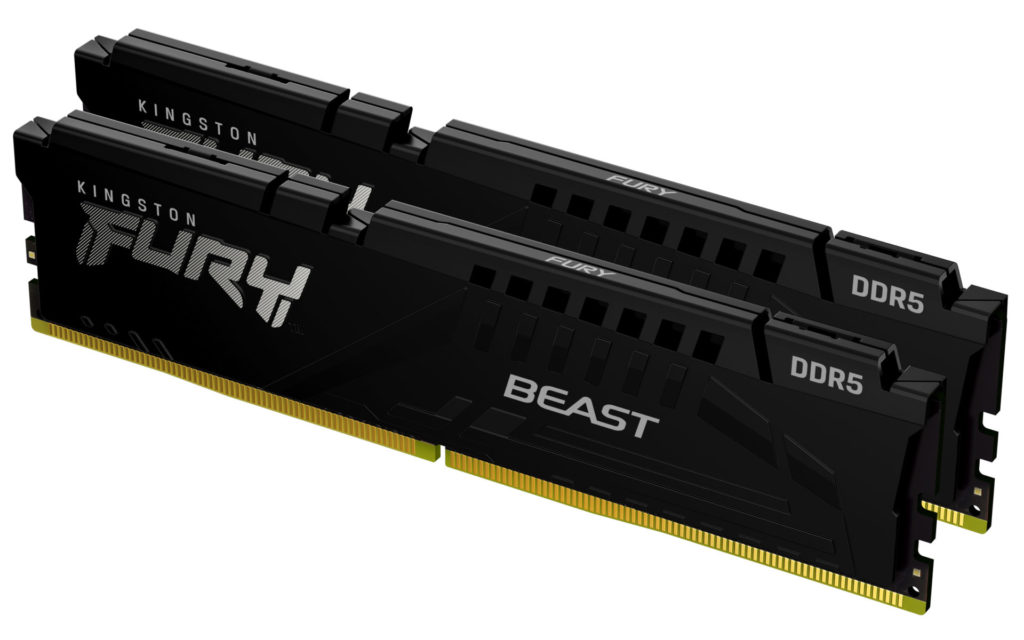 Kingston FURY Beast DDR5 arrives in sync with the launch of the Intel® Z690 Chipset and 12th Gen Intel® Core™ processors (code-named "Alder Lake-S"). This marks the first platform to utilize the new memory standard, bringing the performance and data integrity advancements of DDR5 to a global audience.
Taking speed, capacity, and reliability even further, Kingston FURY Beast DDR5 delivers an arsenal of enhanced features like on-die ECC (ODECC) for improved stability at extreme speeds, dual 32-bit subchannels for increased efficiency, and on-module power management integrated circuit (PMIC) to provide juice where it's needed most. When gaming at the most extreme settings, live streaming at 4K+ or pushing large animation and 3D rendering, Kingston FURY Beast DDR5 is the level-up needed while seamlessly linking style and performance.
Additionally, Kingston FURY Beast DDR5 is Intel XMP 3.0-Ready and Certified, meaning users can expect an easy, stable, and certified overclock experience. Plus, new features allow for the creation of unique gaming experiences with two customizable profiles for speeds and timings.
Kingston FURY Beast DDR5 is available in 16GB single modules and kits of 2, at speeds of 4800MHz and 5200MHz. Backed by a limited lifetime warranty and legendary Kingston reliability.
"We're excited that DDR5 is finally here and that our offering is from the Kingston FURY line; ready for gamers and enthusiasts alike," said Kingston. "We're proud that users can build with confidence knowing Kingston FURY Beast DDR5 has been tested and approved by MSI®, ASUS®, ASRock®, and Gigabyte™, the world's leading motherboard manufacturers2. To offer a comprehensive product roadmap under Kingston FURY, we are also thrilled to introduce the Kingston FURY Renegade SSD, pushing limits of PCIe Gen4 technology to equip users with the high-performance storage required to elevate their gaming setup and experience as a whole."
Kingston FURY Renegade SSD For Gamers, Enthusiasts and High-power Users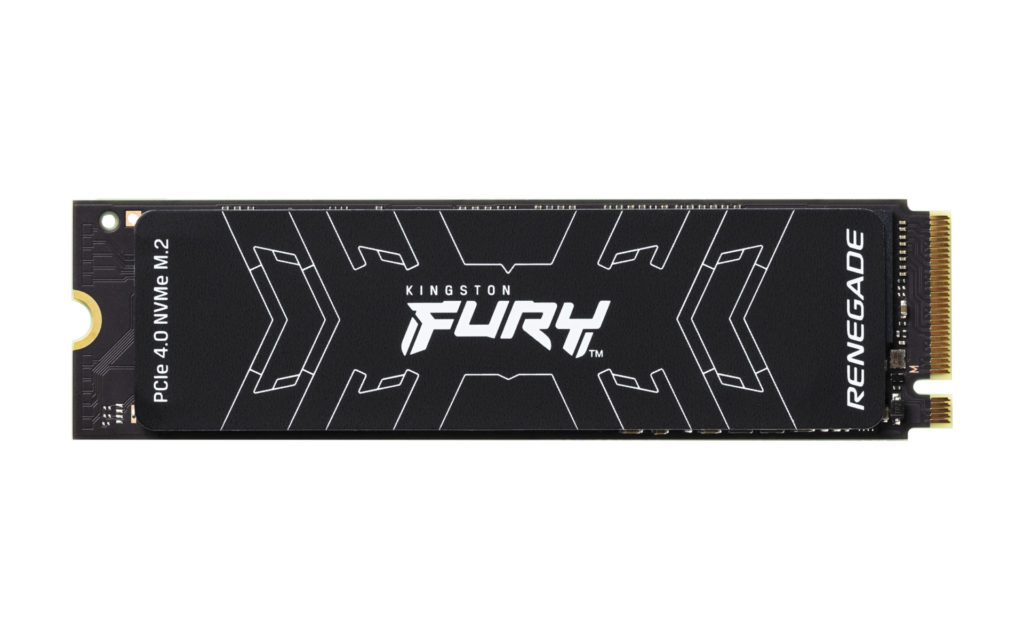 By maximizing the available bandwidth of PCIe 4.0, Kingston FURY Renegade SSD achieves speeds up to 7,300/7,000MB/s read/write3 and up to 1,000,000 IOPS3 to deliver amazing consistency for an exceptional gaming experience. The drive is optimized to reduce game and application load times, stream and capture with ease and give your system an overall boost in responsiveness. Available in high capacities up to 4TB, users can store an extensive library of their favorite games and media and still have space for the latest titles. In addition to formidable speeds and massive capacity options, Kingston FURY Renegade SSD combines a slim M.2 form factor and an advanced low profile, graphene aluminum heat spreader to keep your drive cool during intense usage and bring superior performance to the tightest of spaces in gaming PC's and laptops.
Kingston FURY Renegade SSD is currently available in 500GB, 1TB, 2TB and 4TB capacities. Kingston FURY Renegade SSD is backed by a limited five-year warranty6 and free technical support.
Both Kingston FURY Beast DDR5 and Kingston FURY Renegade SSD will be available for purchase starting from mid-to late November, based on the delivery dates of each distributor. Please refer to Kingston Facebook Page for more information.
Kingston can be found on:
Facebook: https://www.facebook.com/KingstonAPAC
YouTube: http://www.youtube.com/user/KingstonAPAC
About Kingston Technology
From big data, to laptops and PCs, to IoT-based devices like smart and wearable technology, to design-in and contract manufacturing, Kingston helps deliver the solutions used to live, work and play. The world's largest PC makers and cloud-hosting companies depend on Kingston for their manufacturing needs, and our passion fuels the technology the world uses every day. We strive beyond our products to see the bigger picture, to meet the needs of our customers and offer solutions that make a difference. To learn more about how Kingston Is With You, visit Kingston.com.