Singapore – 26 July, 2021 – SteelSeries, the worldwide leader in gaming and esports peripherals, today unveiled two high performance gaming accessories – the Rival 5 gaming mouse and the Arctis 9 dual wireless gaming headset for PC and PlayStation. The latter is compatible with the new PlayStation 5.
Rival 5
Engineered for performance and designed for style, the Rival 5 gaming mouse was inspired by the chameleon and delivers the same ability to change color and transform to the needs of its environment. Delivering fit, function, and fashion, the Rival 5 is the chameleon of mice and a true 'game changer.'
Fit – Building on SteelSeries' history of innovative mouse design, the Rival 5 fits like a glove. Crafted with a universal ergonomic shape, it delivers superb comfort for any hand size and grip style and provides easy access to the intuitive side buttons for lightning-fast decisions in any game.
Function – When you switch from Fortnite to Hitman 3 to Apex Legends, this mouse is ready to go. Featuring 9 programmable buttons, each fully customizable for the player's most important hotkeys, and the 5-button quick action side panel layout features a toggle switch for fast and efficient in-game actions.
Fashion – Like a chameleon, players can change their colour scheme to adapt to specific games. Brilliant PrismSync Lighting provides 10 zones of 16.8 million beautifully crisp colors that bring RGB to the next level. The color schemes can be easily synchronized with other SteelSeries products, and even react to in-game cues.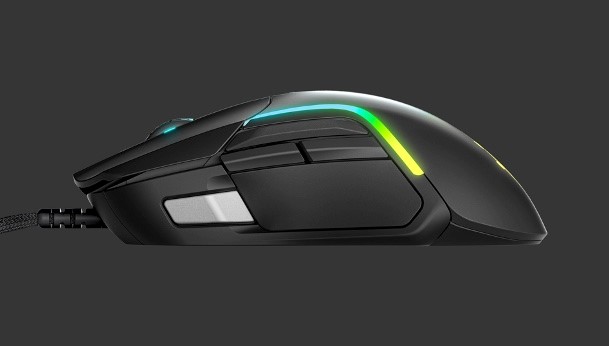 To get the instant response touch and feel that gamers need for fast-paced Battle Royale games and more, the Rival 5 is sculpted to be streamlined and lightweight for speed and performance, delivering hours of comfortable, continuous gameplay. The Rival 5 weighs in at a mere 85g, 30% lighter than the competition in the same category (G502). To top it off, a Super Mesh Cable allows for quick swipes and rapid movements by utilizing a microfiber mesh that enables less drag and a lighter feel.
Where you go, the mouse goes – in real-time and with pixel-perfect precision. Featuring a TrueMove Air Sensor, the Rival 5 delivers custom true 1-to-1 tracking with 18,000 CPI, 400 IPS, 40G acceleration and tilt tracking to eliminate unwanted tracking during angled drops, tilt slams, and quick flicks. Additionally, next-gen Golden Micro IP54 Switches are rated for 80M clicks (3X the durability found in other gaming mice) and have upgraded dust and water-resistant switches that provide flawless clicks, prevent double clicks and allow gamers to make rock solid next-level shots.
Much like a chameleon's internal and external mechanisms that seamlessly work together to allow for color change and adaptation to its environment, the Rival 5 features an impressive arsenal of Engine Apps inside of SteelSeries GG, the software that makes customization of the 10-zone RGB lighting easy and intuitive. Additionally, Discord and other GameSense enabled apps allow for chat notifications, in-game events, and more.
Arctis 9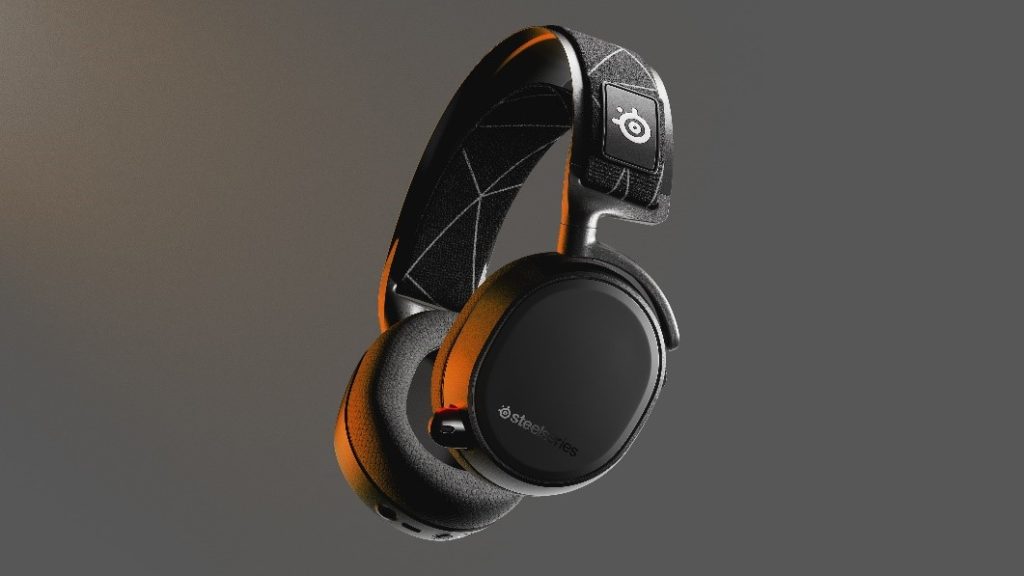 The Arctis 9 features SteelSeries' proven ultra-low latency 2.4GHz lossless wireless connection for high fidelity audio, so gamers can enjoy a lag-free gaming experience on both PC and PlayStation. Like the Arctis Pro Wireless and Arctis 9X, the Arctis 9 also features a simultaneous Bluetooth connection to mobile devices for calls, music and VoIP chat while listening to game audio with lossless 2.4GHz clarity.
The Arctis 9 continues the Arctis family tradition by using the same Discord-certified microphone and critically acclaimed signature Arctis soundscape as the rest of the Arctis line. The ClearCast microphone uses a bidirectional design for superior noise cancellation and natural-sounding clarity, while the signature Arctis soundscape emphasizes both subtle and critical in-game sounds, allowing gamers to hear every in-game detail.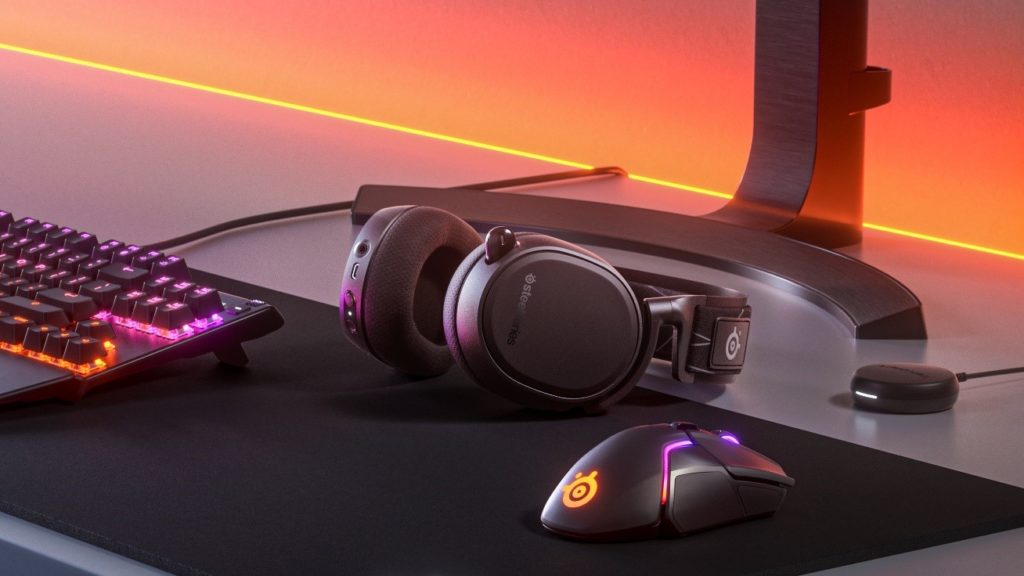 The optimized battery of the Arctis 9 provides more than 20 hours of non-stop wireless usage on a single charge. The headset also uses the iconic ski goggle suspension headband for incredible comfort, paired with Airweave fabric ear cushions and a steel-reinforced headband for a perfect fit and lasting durability. The headset also features on-ear controls for ChatMix, so gamers can adjust game and chat audio on-the-fly directly from the headset, and uses DTS Headphone:X v2.0, for incredibly accurate surround sound positional cues on PC.
The RIVAL 5 and Arctis 9 is priced at $119and $349 respectively and available for purchase at Steelseries' official store on Shopee and Lazada and selected authorised dealers. For the full list of dealers, please visit SteelSeries Singapore Facebook.
# # #
About SteelSeries
SteelSeries is a leader in gaming peripherals focused on quality, innovation, and functionality, and the fastest growing major PC gaming headset brand in the US. Founded in 2001, SteelSeries improves performance through first-to-market innovations and technologies that enable gamers to play harder, train longer, and rise to the challenge. SteelSeries is a pioneer supporter of competitive gaming tournaments and esports and connects gamers to each other, fostering a sense of community and purpose. SteelSeries' team of professional and gaming enthusiasts help design and craft every single accessory and are the driving force behind the company.
To learn more about SteelSeries' products and esports partnerships, visit steelseries.com or follow @SteelSeries for the latest updates.