July 30, 2021 – GIGABYTE TECHNOLOGY Co. Ltd, a leading manufacturer of premium gaming hardware, today announced new AMD Radeon™ RX 6600 XT graphics cards with AMD RDNA™ 2 gaming architecture. The Radeon™ RX 6600 XT GAMING OC PRO 8G, Radeon™ RX 6600 XT GAMING OC 8G and Radeon™ RX 6600 XT EAGLE 8G graphics cards are engineered to deliver incredible high-framerate 1080p gaming performance.
The graphics cards in the GAMING OC series feature the WINDFORCE cooling system and RGB Fusion 2.0, making them the best choice for performance-minded gamers. The EAGLE series is the best choice for those who desire a unique design, while maintaining both efficiency and durability.
GAMING OC – High Performance and Efficient Cooling.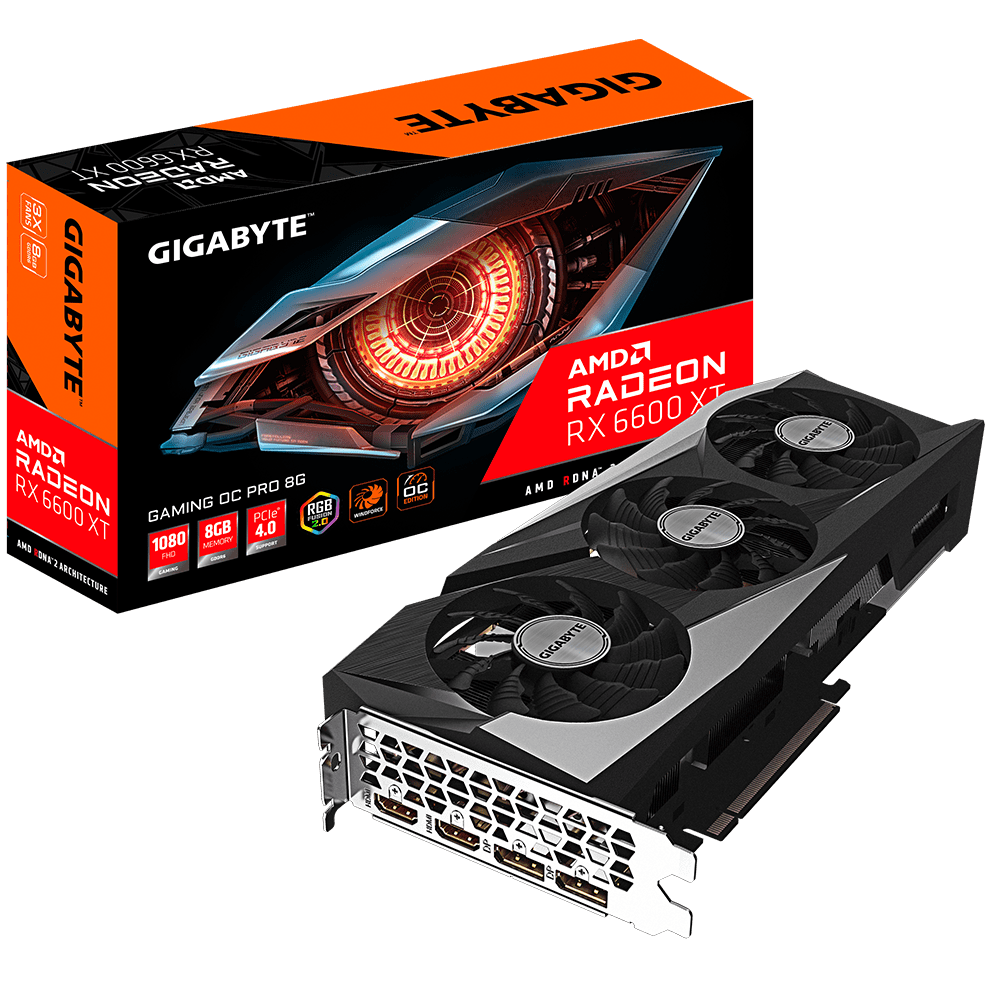 The GIGABYTE WINDFORCE 3X cooling system features three unique blade fans, alternate spinning, composite copper heat pipes in direct contact with the GPU, 3D active fans and Screen cooling that work together to provide efficient heat dissipation. The middle fan spins in reverse to optimize airflow for heat dissipation, enabling more efficient performance. These cooling technologies keep the graphics card temperatures low at all times, resulting in higher and more stable performance.
WINDFORCE fans utilize graphene nano lubricant, which can extend fan life by 2.1 times, delivering nearly the lifespan of the double ball bearing while providing quiet operation. RGB fusion 2.0 allows users to adjust the color of the lights and various special effects, and synchronize with other AORUS devices. The metal back plate not only strengthens the overall structure of the graphics card, but also prevents the PCB from bending or sustaining damage. Due to its ULTRA DURABLE certified components, advanced cooling technology and custom RGB lighting, GAMING OC is the best choice for performance gamers.
EAGLE – Unique and Durable.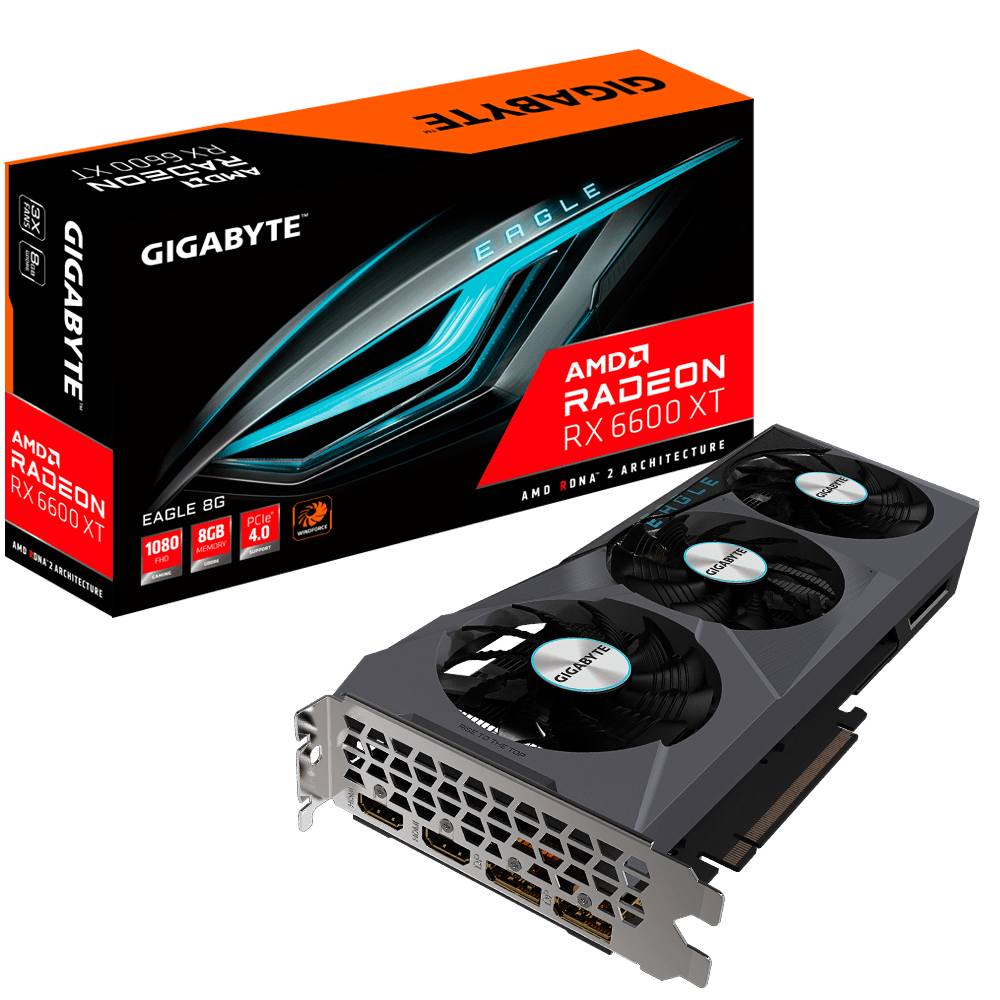 EAGLE graphics cards also feature WINDFORCE 3X cooling technology, 3D active fans, Screen cooling, and graphene nano lubricant, enabling optimal heat dissipation and performance. The design of EAGLE graphics cards is inspired by science-fiction with mechanical materials, a transparent cover, and a bright logo. In addition, the back plate not only strengthens the overall structure of the graphics card, but also prevents the PCB from bending or sustaining damage.
GIGABYTE graphics cards use a multi-phase power supply, providing over-temperature protection and load balancing for each MOSFET and allowing the MOSFET to operate at a lower temperature. The ULTRA DURABLE-certified chokes and capacitors provide excellent performance and longer system life. For more information and news on GIGABYTE products, please visit the official GIGABYTE website: http://www.gigabyte.com
About GIGABYTE
GIGABYTE is an engineer, visionary, and leader in the world of tech that uses its hardware expertise, patented innovations, and industry leadership to create, inspire, and advance. Renowned for over 30 years of award-winning excellence in motherboards, graphics cards, monitors, storage devices and PC peripherals, GIGABYTE is a cornerstone in the HPC community, providing businesses with server and data center expertise to accelerate their success. At the forefront of evolving technology, GIGABYTE is devoted to inventing smart solutions that enable digitalization from edge to cloud, and allow customers to capture, analyze, and transform digital information into economic data that can benefit humanity and "Upgrade Your Life". Please visit https://www.gigabyte.com/ for more information.