Huawei's strong R&D capabilities have led them to producing some of the most advanced smartphones in the market. Their flagship smartphones, specifically the P series and Mate series have gained mainstream acceptance not only in Singapore, but also around the world. This year, the new flagship Huawei Mate 30 Pro has yet again challenged boundaries and limits with the inclusion of state-of-the-art hardware and features. Comparing between today's smartphones, it is truly one of the few that captures attention, both in a good and bad way.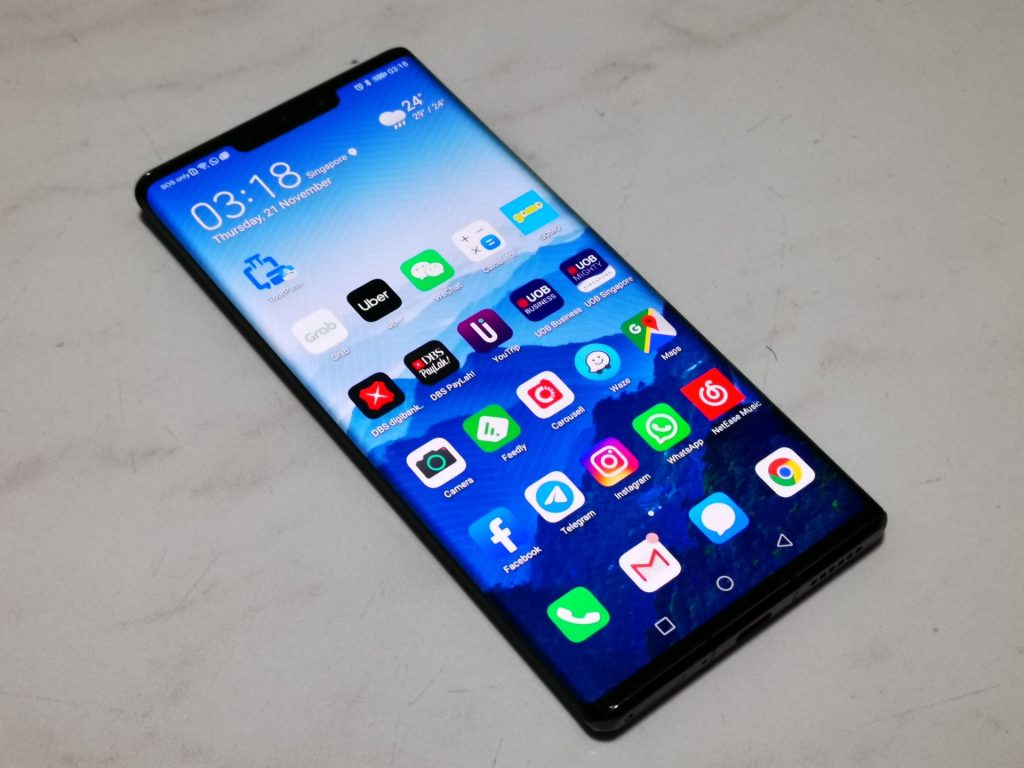 The Huawei Mate 30 Pro is the first Huawei smartphone in the international market that does not come with Google Mobile Services installed. This is due to the White House banning US firms, such as Google, from doing business with Chinese telecommunication firms. For the layman, it simply means that you can't get apps like Gmail, Google Maps, Google Pay or Google Contacts installed on your phone (at least without workarounds). The phone will run purely on the Android Open Source Project (AOSP) with Huawei Mobile Services (HMS), and the go-to app market installed on the phone will be Huawei's App Gallery. Quite the turn-off, isn't it?
But let's put all those things aside. There is no doubt that just based on paper specifications, the Huawei Mate 30 Pro is one formidable smartphone. Here's our take on the Huawei Mate 30 Pro, after using it as my main day-to-day device for almost a month or so.
Specifications
Feature
Details
Network
GSM/HSPA/LTE
Dimensions
158.1 x 73.1 x 8.8mm
Weight
198g
Build
Front/Back Gorilla Glass 6, Aluminum frame
SIM
Hybrid Dual SIM
IP Rating
IP68 dust/water resistant
Display
OLED 1176 x 2400 pixels, DCI-P3, HDR10
Chipset
HiSilicon Kirin 990
OS
Android 10; EMUI 10
Camera (Front)
32MP f/2.0 wide angle camera
3D TOF sensor
Camera (Rear)
40MP f/1.6, 27mm (wide) 1/1.7", PDAF OIS

8MP, f/2.4, 80mm (telephoto), 1/4", PDAF, OIS, 3x Optical Zoom

40MP f/18, 18mm (ultrawide), 1/1.54", PDAF

3D TOF Sensor

Connectivity
Wi-Fi 802.11a/b/g/n/ac, dual-band

Bluetooth 5.1 A2DP, aptX HD, LE

Sensors
Face ID, Fingerprint (under display),
Battery
Non-removable Li-Po 4500 mAh
Charging
Super Charging 40W

Super Wireless Charging 27W

Reverse Wireless Charging

Colours
Black, Space Silver, Cosmic Purple, Emerald Green
Design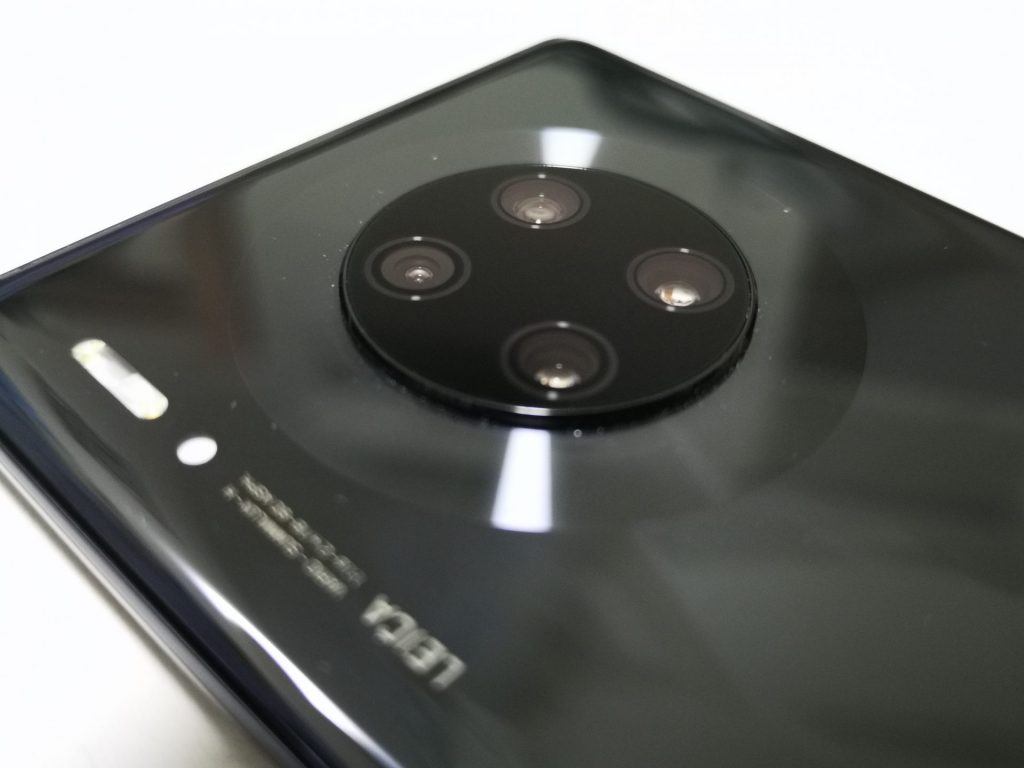 Huawei does know how to set the tone for new and iconic design styles. The Huawei Mate 30 smartphone series features a large circular glass feature at the back that contains its four-camera setup. Surrounding it is, as what Huawei calls it, a halo ring. We must say, that the addition of the halo does adds a touch to the overall design of the smartphone, making it somewhat more sophisticated.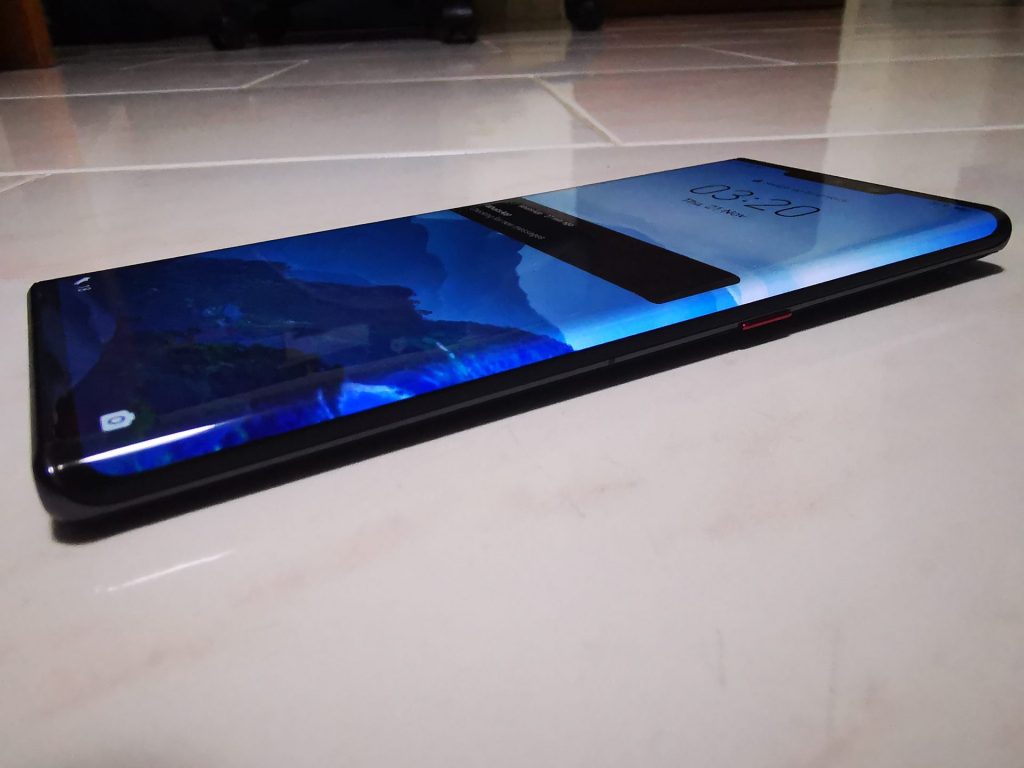 The Huawei Mate 30 Pro also comes with a Waterfall Display that stretches to both the sides of the smartphone. While it does seem extravagant to have a near bezel-less display to the smartphone to the sides, issues such as accidental touches do happen. Not to mention, Huawei had to think about how they can place the usual power and volume buttons, now that they will be in the way of the display.
Perhaps, to test the waters, Huawei has deliberately removed the volume buttons on the device. They still included a physical power button though.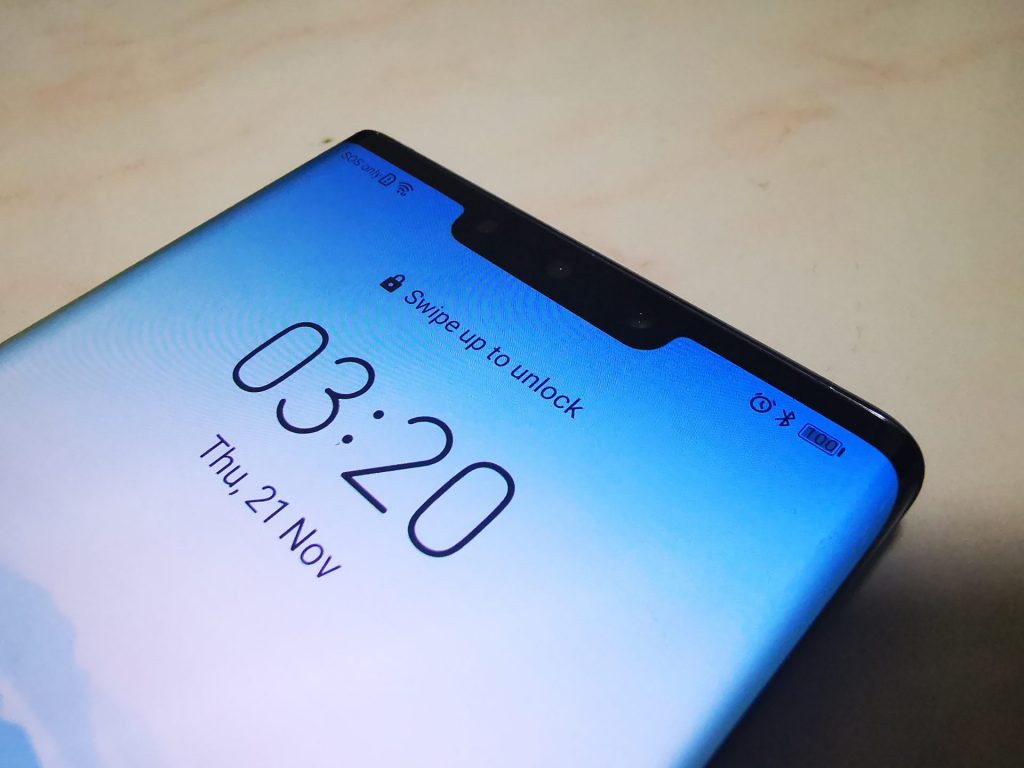 Moreover, the Huawei Mate 30 Pro also comes with a rather large notch at the top part of its display to contain its front camera setup. Such a design is fine, but it is so 2018… Many other smartphones out in the market right now, such as the OnePlus 7 Pro, Xiaomi Mi 9T, Oppo Reno and Vivo NEX 3 have already went past that stage, providing full-screen displays. Especially when such design choices can directly impact media consumption experience, I don't see why Huawei should also invent something similar, or do even better.
User Experience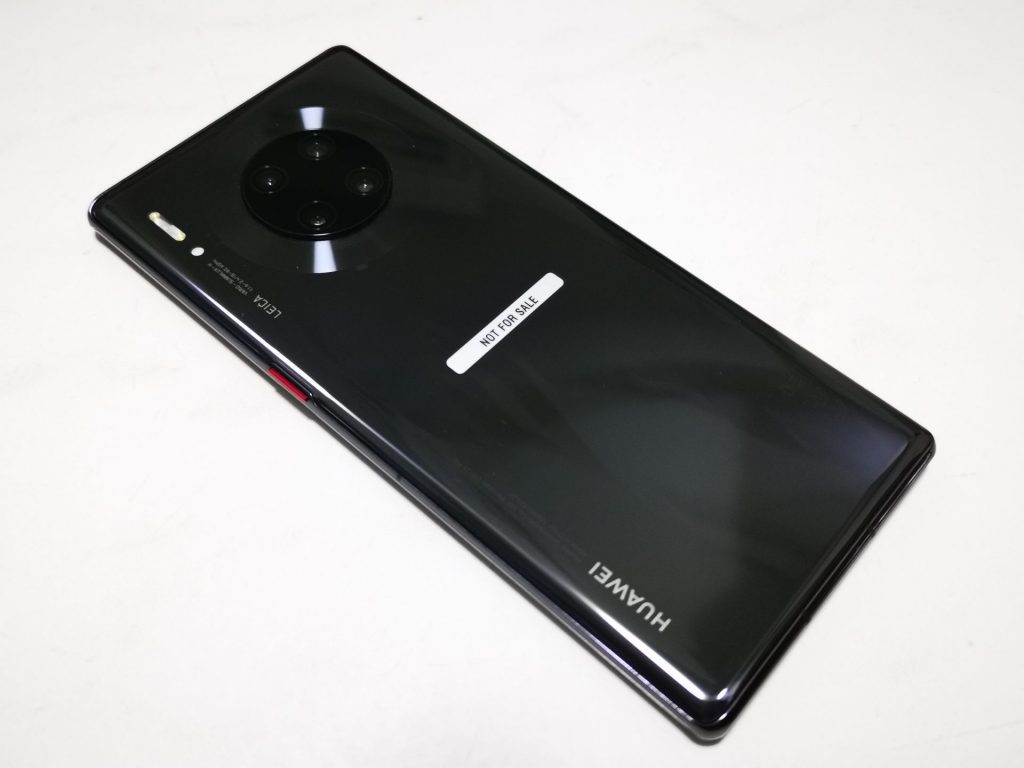 My thoughts on the User Experience on the Huawei Mate 30 Pro is largely done in comparison to its predecessor, the Huawei Mate 20 Pro, which has been my main smartphone for the past year. I'm going to cover various aspects of the usage of the phone, particularly on my interaction with it, and how it performs when it comes to entertainment consumption. Additionally, as you understand, here's how life without official Google Support.
Entertainment and Media Consumption
The Huawei Mate 30 Pro performs very well when it comes to entertainment consumption. While watching videos on the phone, the colours on the display just simply looks much better than its predecessor. The images on the display were a lot more vibrant, with what it seems like a wider range of colors. It could be that Huawei has sourced the Mate 30 Pro's AMOLED display from Samsung, unlike of its previous generations which came from LG or BOE.
When it comes to entertainment consumption, the display quality is of the smartphone is only half of the equation. Audio performance is equally important as well. It all seems good on the surface, – sound quality was considerably superior over usual flagship smartphones with decent clarity and adequate bass. Sadly, we simply couldn't understand why Huawei had to remove the support for stereo speakers, which had always been available in its previous Mate series. To me, it's just quite an eye(ear) sore to have this feature removed, just to give place to its new Huawei Acoustic Display technology.
Front Screen gets scratched easily
This front display is covered with Gorilla Glass 6, which is quite strong in withstanding typical drops and knocks. However, as our unit did not come installed with a screen protector, its front screen got scratched just after a few days of usage. This could be caused by having the phone placed in my pocket against my keys. While it seems that the Gorilla Glass is known to be strong, its still susceptible to scratches. I'll recommend that you get a screen protector for the Huawei Mate 30 Pro.
Answering Calls
The Huawei Mate 30 Pro comes with a unique Earpiece-less Design for simplicity. If you take a real close look at the top edge of the phone, you will realise that there's no speaker grill at all. If this is the case, how can you listen to your phone calls when you place your ears against the smartphone?
This is one of the key innovations in the Huawei Mate 30 Pro. In fact, the speaker is right under the display. Quoting Huawei, the technology uses "electromagnetic sound levitation that projects sound from vibrations in the display to your ear". While it may seem fancy, any learned user will realise that they are actually explaining how speakers work in general. Nothing much fancy, but the real innovation comes that the speakers come under the screen.

Based on my first impressions when picking up calls, I thought that the phone was placed in loudspeaker mode, even though I placed the phone to my ear. It took me a few seconds to realise that this is how it's like with the new earpiece-less design, and it actually does not sound that loud (but it's still louder than usual) to the people around you.
The technology still needs improvements. When answering calls, my friends beside me mentioned that they could clearly hear what my conversation was about. This new innovation comes with a trade-off. As the whole display vibrates, the direction of the sound is diffused, causing sound travelling in different directions. Huawei needs to find a way to direct the sound into the ears, and not to the surroundings.
Lack of physical volume button is quite a hassle
As mentioned earlier, to maintain a clean design, Huawei removed the volume buttons on this device. Instead, users will have to double tap on the edge of the display in order to bring up the volume controls. It's already more steps that what it used to be. Next, users can either move the volume control knob on screen to their desired level, or just move their finger up or down along the edge.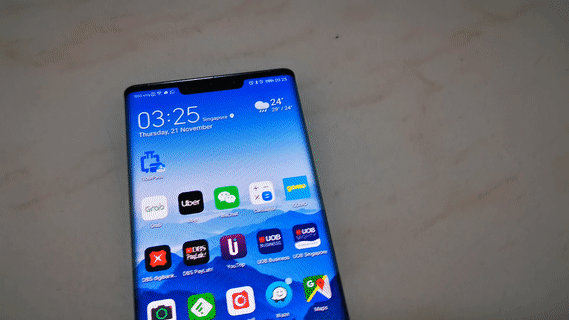 Even though I've already gotten used to this new interaction style, given the choice, I'll still prefer a smartphone with dedicated volume buttons. At times, when you really need responsive controls for the smartphone's volume, a physical button will do the job much better.
Imagine that you're on the train, and forget that your smartphone's volume has been set to the maximum. While browsing Facebook, a video plays, and its sound blasts throughout the whole train cabin. While being extremely embarrassed, you still need to go through the painful motion of enabling the volume controls by double tapping on the screen and then actually setting the volume. It's these moments that really make you appreciate physical buttons.
Moreover, how can you quickly take a screenshot on your smartphone? We've already learned that we can press the volume down button and power button at the same time to quickly capture a screenshot. What about now? There are various methods, but for me, gesture was the fastest and easiest way for me to get capturing of screenshots accomplished. I just had to use my knuckle and tap on the screen twice.
Trust me, there's really quite a bit of learning required to get used to the Huawei Mate 30 Pro.
Battery Usage and Charging
Nonetheless, some of the most important attractive features of a Huawei smartphone remains. Per charge, my phone was able to keep me going more than a day. Super Charge at 40W is simply amazing, as I was able to quickly charge up the Huawei Mate 30 Pro in minutes to an adequate level before using it for the rest of the day.
One of the key innovations that comes with the Huawei Mate 30 Pro is the Wireless Huawei SuperCharge. This allows the Mate 30 Pro to be charged at 27W (much higher than most phone's wired quick charge mechanisms). I found this extremely useful. That is why, I've also gotten my hands on the Huawei SuperCharge Wireless Car Charger.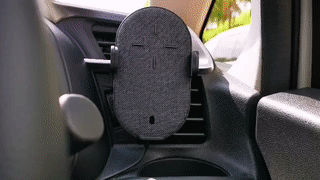 The Huawei SuperCharge Wireless Car Charger is a pretty interesting device. Other than having the capability to support 27W Wireless Charging, it also has a unique way of mounting your smartphone that's worth showing it off to others. While placing any phone close to it, its clamps will automatically open. Once you've placed your smartphone on the mount, it will secure the smartphone in place. This is some cool tech.
Lack of Google Mobile Services
I thought that the lack of Google Mobile Services will affect me a lot, especially when I rely heavily on Google's services such as Gmail and Google Calendar. I was heartened to know that alternative apps worked just as well, and I really had no complains when using these alternative apps. For my emails, I used Blue Mail, and Huawei's own built in Calendar app for my scheduling needs. No complains.
On the other side of the coin, I still think that getting access to popular apps is still quite a challenge. I can imagine that if you're not a techie, downloading APKs online and installing on the phone will require some learning. Of course, if you are not careful, this method also exposes your phone to a lot of unintended malware.
Of course, on the other hand, I must applaud Huawei for putting a lot of efforts and giving developers the support they need to put apps up on the Huawei App Gallery. The Huawei App Gallery is one of the most established stores that distributes Android Apps. Many of the key apps that we need can be found directly on the Huawei App Gallery. Also, we are seeing a lot more popular apps coming to the Huawei App Gallery as well. It's definitely an up and coming force in the Android eco-system.
As a developer, I can also appreciate the Huawei App Gallery more than the Google Play Store. Apps uploaded to the App Gallery requires approval and vetting by engineers at Huawei, much like how Apple validates all of apps before allowing the apps to be published on the App Store. On the other hand, the checks on Google Play Store are less stringent. This means that you are more likely to download and install a malware from the Google Play Store than the Huawei App Gallery. What an irony!
While it all may seem well, there are some key apps that lacks support on the Huawei Mate 30 Pro. Usually, this could be due to the fact that the Huawei Mate 30 Pro will fail Google SafetyNet validation. For us, we make use of DBS IDEAL App for our business banking. Sadly, due to security requirements, the app can't work on the Huawei Mate 30 Pro.
Some popular apps are also explicitly denying to run on the Huawei Mate 30 Pro. One of such examples is Netflix. (Users can still download an older/TV version of Netflix to work on the Mate 30 Pro though).
System Performance
The Huawei Mate 30 Pro comes with the latest and greatest Kirin 990 chipset. Just simply looking at the specifications, the Kirin 990 is not much different from the Kirin 980. Generally, when compared to the Kirin 980, the 990 is clocked at a higher speed, and comes with an upgraded GPU with a higher number of processing pipelines. It also comes with an improved AI processing unit that utilizes the DaVinci big/small architecture, making it more power efficient when it comes to AI processing.
In our system performance tests, we compare the Huawei Mate 30 Pro with its predecessor – the Mate 20 Pro. Additionally, we will also compare these two smartphones with the Vivo NEX 3, which features the latest Qualcomm Snapdragon 855+ chipset.
Let's have the numbers do the talking.

In the SuperPi test, we are taking calculation of Pi as a computation task to determine the performance of a system's CPU. We will expect that a processor with a higher clock frequency will perform better in this test. Even though both the Kirin 990 and Snapdragon 855+ have similar max clock frequencies, it's interesting to see that the Huawei Mate 30 Pro was able to perform 2+ seconds better than the latter.

Moving on to graphics, the Snapdragon 855+ had a clear lead. In terms of the graphics performance, the Kirin 990 only had a slight improvement from the Kirin 980, even though the graphics processing unit has been upgraded from Mali-G76MP10 to Mali-G76MP16 (more processing cores). It seems that the Adreno GPU on the Snapdragon chips still perform better than what Huawei offers.

I was initially doubting the scores of this test, but upon putting the Huawei Mate 30 Pro to the same test over a number of times, we confirmed that we did not make any mistakes. The Huawei Mate 30 Pro and its Kirin 990 is an AI compute powerhouse. It was able to carry out AI tasks very effectively due to its new NPU architecture, putting it a lot ahead than competition in the market.

When it comes to storage, we found out that the Huawei Mate 30 Pro did not perform as well. The Vivo NEX 3's system storage speed was a lot better. We hope that Huawei can strive for the best, and include better storage technologies in their smartphones in the future.

Similarly, our Wi-Fi tests didn't show well for the Huawei devices as well. Also, we've also taken note that the Huawei Mate 30 Pro does not support Wi-Fi 6, which is already available in other flagship products such as the Samsung Note 10 and iPhone 11. It was unable to take advantage of the Wi-Fi AX setup we have in place.
Camera Performance
For our camera performance test, we will compare the Huawei Mate 30 Pro to the Vivo NEX 3 smartphone. Both of them are in the same price range and are considered flagships of their own brands. Will Huawei's years of expertise in smartphone photography and their partnership with Leica put them ahead of the NEX 3, which also boasts superb camera performance? We'll see.
Both smartphones feature ultra wide-angle lens. However, the Vivo NEX 3 can capture a slightly wider view, as it is equipped with a lens that supports 0.5x zoom. On the other hand, the Huawei Mate 30 Pro only allows 0.6x wide-angle. Nonetheless, we thought that both smartphones were able to capture the subject well.
We can also see that the Huawei Mate 30 pro was able to better light up the shrubs found on the left side of the image than the Vivo NEX 3.
Without any alterations to each camera's settings, and only putting them to fully automatic, we had two very different photos captured. We would say that the Huawei Mate 30 Pro was able to accurately reproduce the colours of the scene. Even though both photos were taken just seconds apart, the Vivo NEX showed a much blueish tone, which was not representative of the actual scene.
When it comes to zoom performance, Huawei's intelligent AI camera system never fails to impress. While images are expected to get blurry when zoomed in digitally, Huawei's advanced software is able to intelligently correct and fix the blurriness of the photos. Even though the photo was captured at 30x, the Huawei Mate 30 Pro's photo still looks so much clearer than the Vivo NEX 3, which is only at 20x.
Both smartphones were able to detect the scene and change their settings accordingly. We've still got to give the point to the Huawei Mate 30 Pro for intelligently coloring the food to make it seem so much more appealing. You can compare between the colours of the meat in the photo above – which one looks more appealing to you?
The camera system of both smartphones reacted similarly to another food subject. The colours food captured on the Huawei Mate 30 Pro always look a lot more contrasting and vibrant, while the Vivo NEX 3 looks unnecessarily bright.
For a wide-angle night scene, we can see that the Huawei Mate 30 Pro was able to capture a brighter picture than the Vivo NEX 3.
Similarly, on fully automatic mode, the photos taken at night on the Huawei Mate 30 Pro looks sharper and brighter. If you take a closer look at the windows of the hotel rooms on the Marina Bay Sands towers, you can see the partitions clearer on the photo captured by the Mate 30 Por.
The Night Mode feature of the Huawei Mate 30 Pro still looks good as it's supposed to. Every subject of the image looks so much vibrant. There's nothing much we can about the NEX 3, as it's night mode still looks similar to that without the mode turned on.
Don't get me wrong. The Vivo NEX 3 still performs very well in the night shots. However, when compared to the Huawei Mate 30 Pro, we can really see the difference between good and excellent.
Huawei Mate 30 Pro Video Test
Vivo NEX 3 Video Test Comparison

You can try to play both videos at the same time to compare between the performance of both smartphones' videography capabilities. In fact, this is one of the areas where the Huawei Mate 30 Pro shines. While walking and taking the video, we can see that the Huawei Mate 30 Pro's footage remained very stable. This is thanks to its advanced combination of optical image stabilization and electronic image stabilization. We've never seen a smartphone that can capture videos as well as the Huawei Mate 30 Pro. It's hands down the best smartphone for videography that we've tested so far. Period.
Conclusion
Love it or hate it? Honestly, I am still filled with mixed feelings towards this smartphone. Even though the Huawei Mate 30 Pro has an impressive camera system that's probably unmatched by any competing products in the market right now, there are quite a number of inconveniences that comes with it. In the pursuit of innovation and advancements in technology, it seems that Huawei has forgotten about the practicality of the smartphone.
Nonetheless, it's probably still one of the few smartphones in the market today that gets me excited. It's a smartphone that dares to be different, and is filled with unique and innovative features that can let you show off to your friends.
If you are looking for the ultimate smartphone for photography and videography, the Huawei Mate 30 Pro will be your best bet. However, if you are someone who prefers a more practical phone, perhaps the Huawei Mate 30 with its volume buttons, will be a more sensible choice.