Disclaimer: Installation of third party applications on a secured device could be risky, as not all application codes have been verified by the publisher. Granting of permissions to unverified applications is also a risky move. Please proceed with your own discretion.
LZPlay mobile app was known to be the one and only method to install Google Mobile Services and the Google Play Store on Huawei Mate 30 series, due to the app's unique rights for Mobile Device Management(MDM) granted. However, the app seemed to have totally stopped working since mainstream media caught on.
Are there still methods to install Google Play Services on the new Huawei Mate 30 Pro? The answer is – YES! Tried and tested. It just requires a bit more work.
Prerequisites
Download the following:
Huawei HiSuite Software – Download directly from Huawei 
LZPlay HiSuite Backup File – Megaupload
Google Apps – Megaupload
Procedures
1. Install Huawei HiSuite and Connect your Huawei Mate 30 or Huawei Mate 30 Pro
a. Install Huawei HiSuite by executing the installer. Follow the installer's instructions. (You may need to update HiSuite to the latest version after initial installation).
b. Enable HDB on your Huawei Mate 30 –  To allow Huawei HiSuite to control and manage your Huawei device, you need to enable "Huawei Device Bridge". Open Settings –> Security –> More Settings –> Allow HiSuite to use HDB (enable)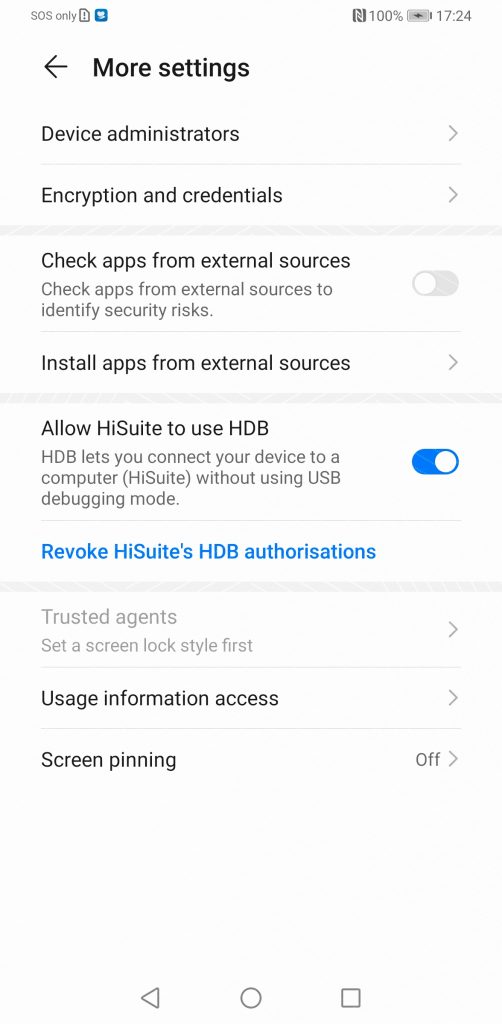 c. Connect your phone to the PC
d. Select "Transfer File" mode on your phone
e. Approve permissions to HiSuite (instructions will be shown on your screen)
2. Restore LZPlay Backup with Huawei HiSuite
a. Unzip the download LZPlay Backup File (lzplaybackup .zip)
b. Click on the Restore button on HiSuite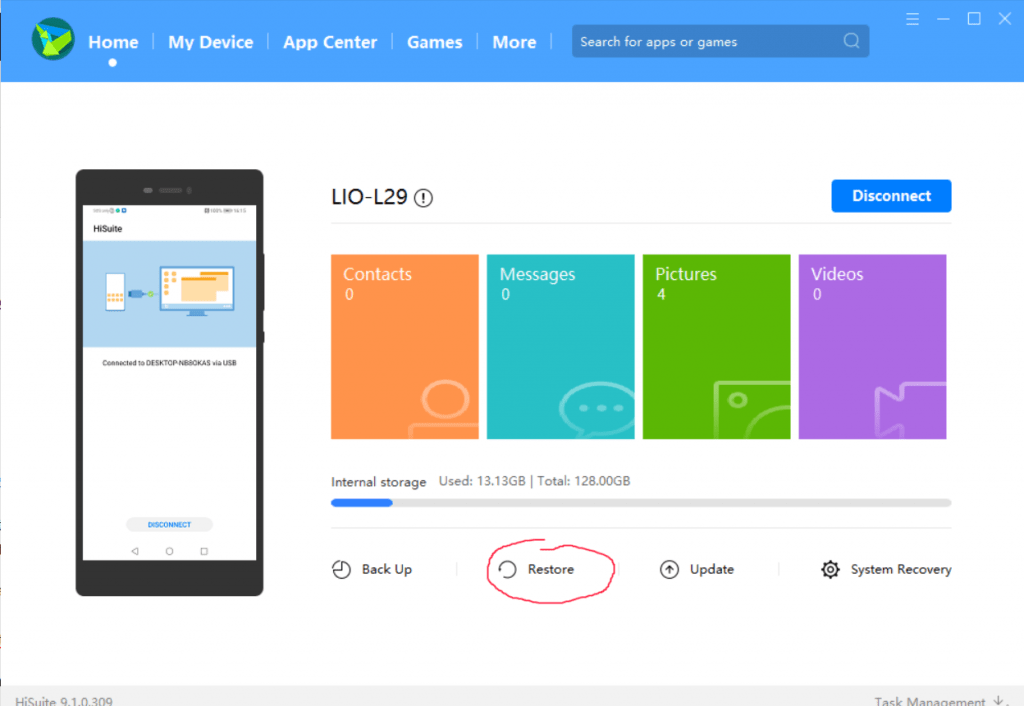 c. Select the Unzipped LZPlay Backup Folder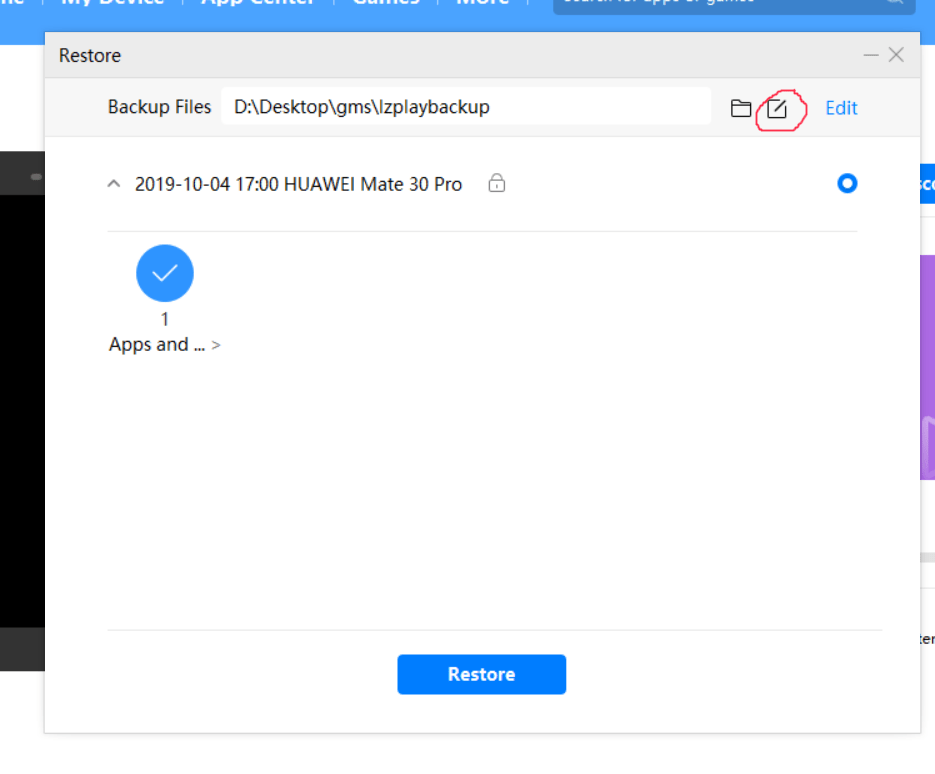 d. Click on Restore and type in password "a12345678"
e. Restart your device
3. Transfer Google Apps to your phone
a. Unzip the Google Apps Archive downloaded earlier (googleapps.zip)
b. Find your device on File Explorer and open the "Download" Folder (I chose this folder to make it easy to access the files, but you can use any folder of your choice, or create a new folder) – Remember to set your phone to "Transfer File Mode".
c. Transfer all unzipped files from googleapps.zip into the phone's Download Folder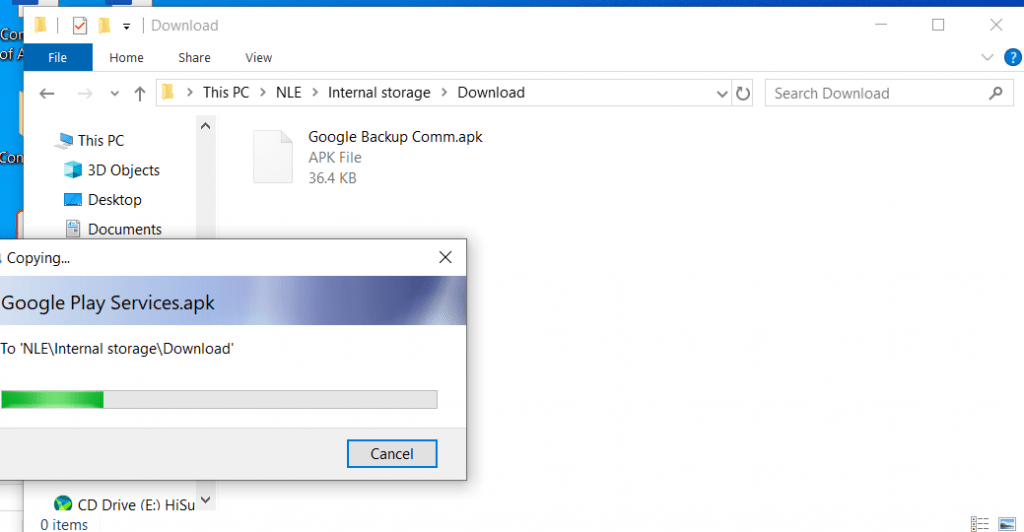 4. Install Google Apps
a. Open up the Files App – You should see all the new Google APK files that were transferred onto the phone.
b. Install all the 6 apps by selecting each file one by one.
5. Give Permissions to Installed Google Apps
a. List all installed apps on your phone Settings –> Apps –> Apps
b. Scroll down to Google Backup Transport and select it
c. Select Permissions
d. Select "Contacts" Permissions that's found under Denied
e. Select Allow
f. Repeat step 5b to 5e for
Google Contacts Sync
Google Play Services
Google Play Store
Google Services Framework
Note: You may see that more permissions are denied for Google Play Services and other apps. Simply grant permissions to all required access, e.g. Storage, Phone, Location, Camera, Microphone etc. Select "Allow" or "Allow all the time".
6. Activate Apps with LZPlay
a. Launch the LZPlay App that was installed on your phone (via the backup)
b. Give Permissions to the app, and click on "Activate"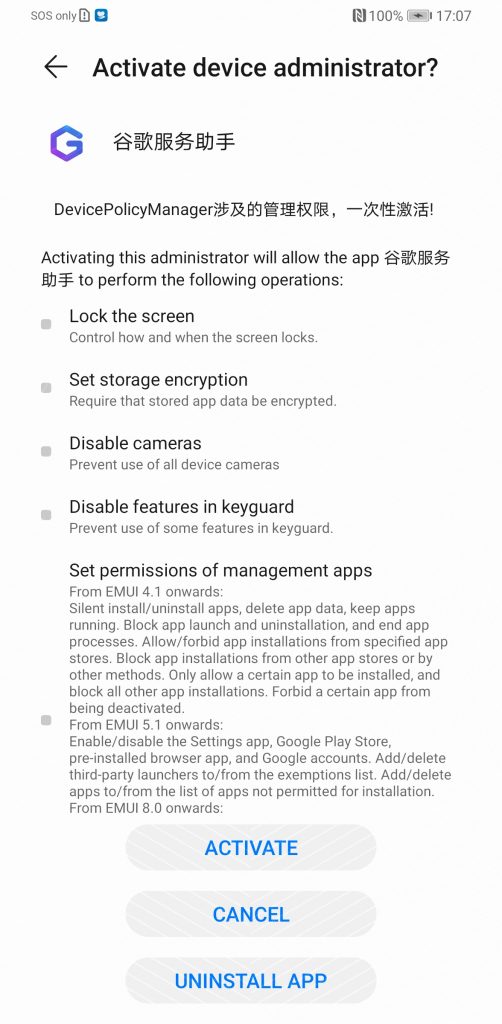 c. Ignore the page where there are multiple exclamation marks – It requests you to reinstall Google Play Apps, but since we already have them installed, there is no need to.
d. Restart your device. (Important)
DONE!
Try launching Play Store and see if everything works!
We've completed the installation without any internet access to our Huawei Mate 30 Pro. This is a good sign as it means that all attempts to install should work as it is.
As mentioned, we do not condone these methods to install Google Play Services on your Huawei devices as the source of the files are unknown. If possible, only use official methods (which there aren't any now). Let's hope that Huawei and Google (and the US) manage to work something out. But that's a topic for another time.
Source: YouTube