It has been quite a while since NVIDIA introduced their latest RTX 2080Ti Graphics Card last year, but it's not too late to introduce new designs and models for these ever popular products. Palit, one of the world's largest NVIDIA Graphics Card manufacturer, has just announced the new JetStream Extreme Black and GameRock Ultimate White RTX 2080Ti Graphics Card at COMPUTEX 2019. These two new additions to their JetStream and GameRock family will give gamers even more choices for their builds.
As the name suggests, these two new graphics card stand out because of their colour scheme. As expected, the JetStream Extreme Black comes in a full suit of black, while the GameRock Ultimate White is truly white as snow. They are both featured with RGB LED lighting across the cards which gives that extra classy touch to complete its design.
New Graphics Cards shown in PC Mods
At their COMPUTEX 2019 booth, Palit used a rather unique way to showcase these new products. Both the JetStream Extreme Black and GameRock Ultimate White are placed in a modded PC that seems to be inspired by Tony Stark's briefcase (or maybe, it's modified from there). The briefcases are painted to suit the colour scheme of the individual graphics card. Take a look below!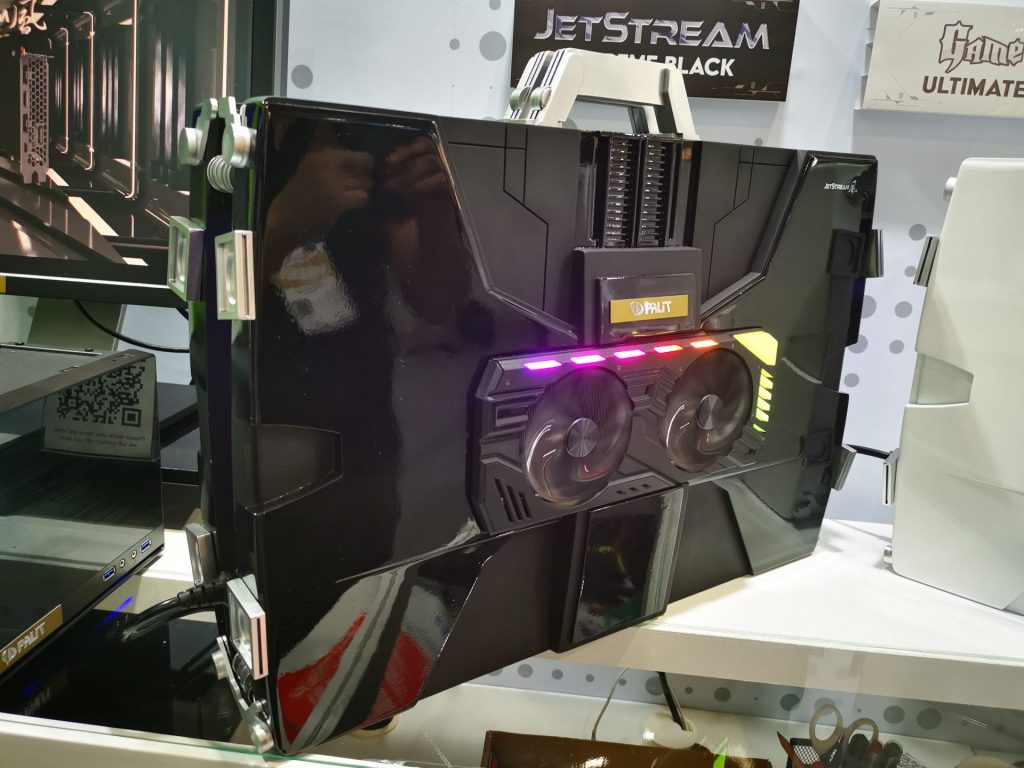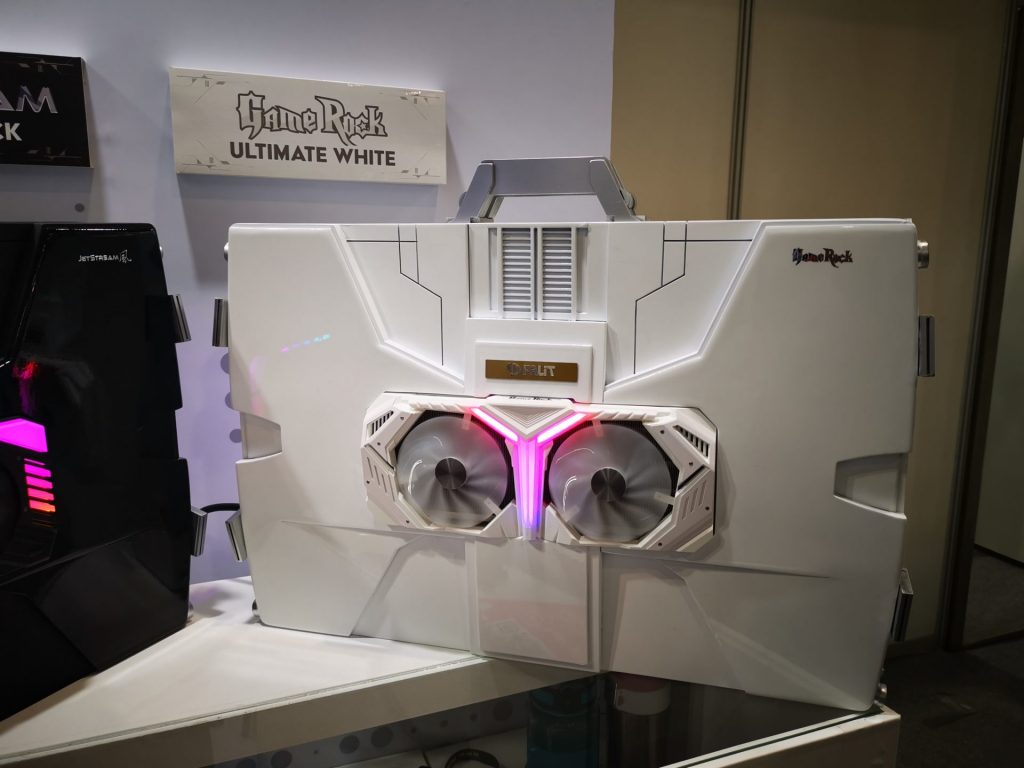 Palit has got a full range of Turing based Graphics Card for the market
Palit also had their range of Turing based graphics cards on showcased at their COMPUTEX 2019 booth. These cards come from the main 4 gaming family, namely the GameRock, JetStream, GamingPro and StormX series. Additionally, Palit also showed us a GTX 1650 from the Dual product line, which comes with two fans.