Singapore – April, 22 2019 – Neffos today announced the new Neffos C7 Lite, its second Android Go smartphone after the C5 Plus.
Neffos is a sub-brand of TP-Link, which has been recognized as the world's leading brand for home Wi-Fi devices for the past eight years. With more than two decades of history, TP-Link has distribution channels and retail partners in over 170 countries and regions. Its products are enjoyed by hundreds of millions of users across the world.
Neffos has also had a history of successfully launching devices that deliver outstanding all-around performance and value to customers, beginning with its first smartphone announcement in 2015. It recently exhibited at MWC 2019, the world's biggest mobile-focused technology event, in Barcelona, Spain, with TP-Link's slogan of "Faster Wi-Fi, Better Signal Phone, Smarter Home."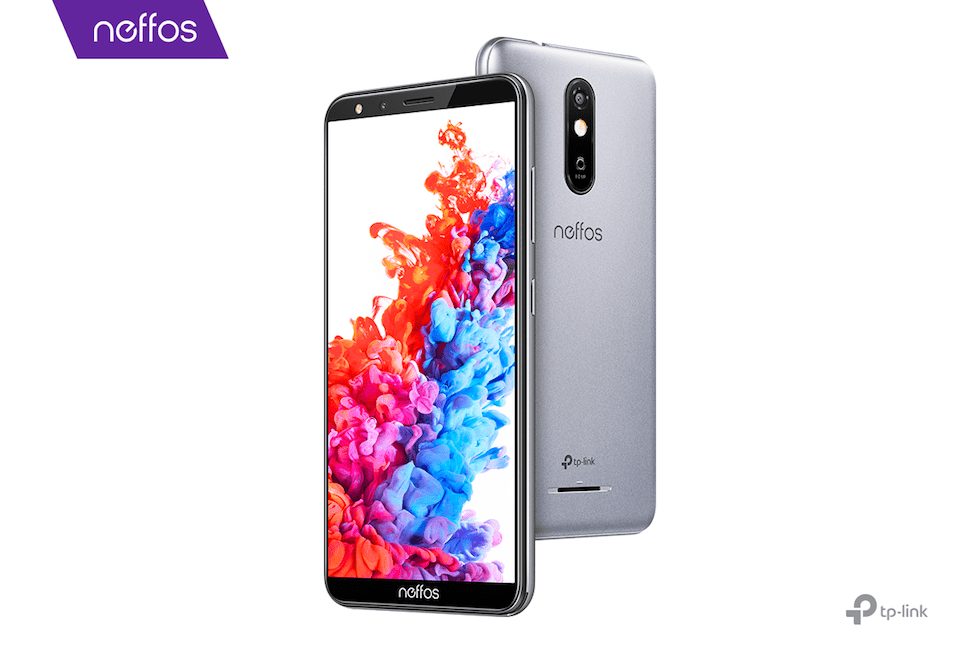 Neffos is best known for offering exceptional signal quality in its products, which help users communicate and connect with others more easily and effectively. Communicating via voice calls or text chats is one of the most important functions of a smartphone, and signal quality is the most essential factor affecting users' calling and messaging experience. The Neffos C7 Lite will offer the same superior signal quality as previous Neffos handsets.
The C7 Lite adopts a high-performance 4G LTE baseband chip for ultra-fast wireless internet and an anti-electromagnetic interference design to make the network signal stronger, faster and more stable. It likewise uses a high-standard antenna structure, which undergoes testing in a world-class Satimo anechoic chamber that's completely shielded from all external interference, to ensure better reception, while an ESD test machine at the factory verifies its electrical resistance.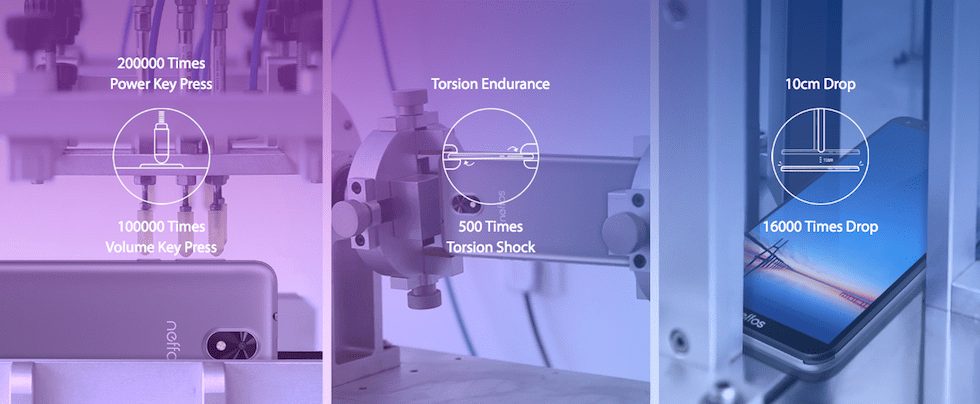 Meanwhile, the Neffos C7 Lite has a nicely designed and solidly built body that fits well in the hand and is particularly pleasant to hold. Its relatively compact size is perfect for one-handed use, and the slightly contoured display glass and rounded sides allow for easier handling. The phone's earpiece speaker and mic are optimized for call quality as well.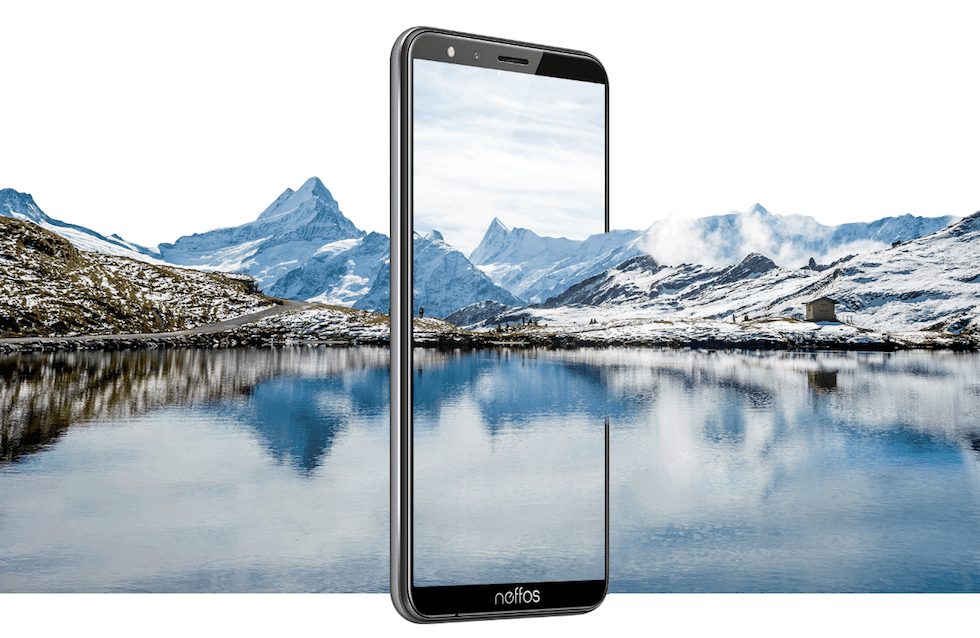 Most smartphone owners want a large and beautiful display, and as such, the Neffos C7 Lite flaunts a 5.45-inch FullView Display with a tall 18:9 aspect ratio. This taller screen is pleasing to look at and provides a superior viewing experience, whether one is checking social media, watching movies, or gaming. Having a bigger screen also means typing becomes easier and reading long texts, more comfortable.
For a fast and fluid user experience, enhanced security features, as well as lighter system updates and app downloads, the Neffos C7 Lite will ship with Android Go out of the box. Android Go is the lightweight version of Android, the most popular operating system for mobile devices.
Smartphones running Android Go can open apps 15 percent faster than their non-Go counterparts. Further, their core apps take up less space in the built-in storage, so users will be able to install more apps and files offline in the Neffos C7 Lite's 16GB memory. If more space is needed, the phone has a memory-card slot that can handle cards with up to 128GB of storage.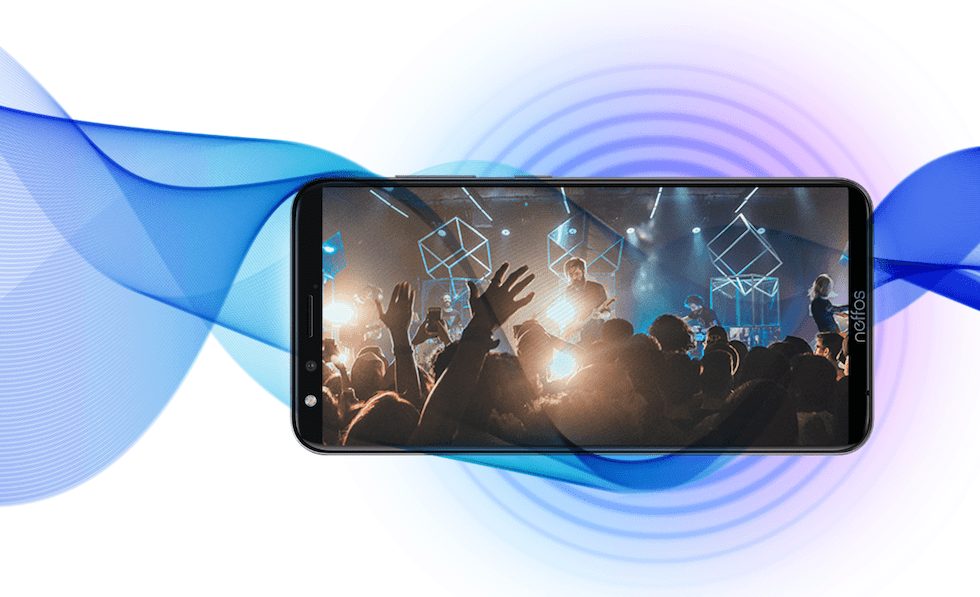 A high powered PA design and class K Amplifier AW8737 ensure outstanding sound effects. Loud, crisp audio guarantees high-quality calls — even in noisy environments.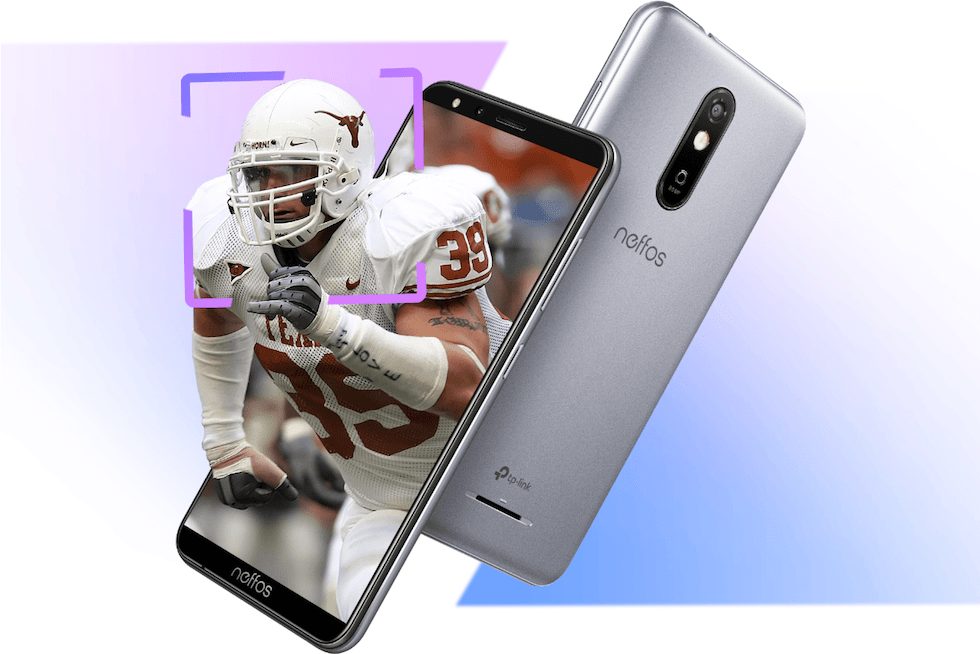 For taking pictures, there's an 8-megapixel camera with autofocus on the back and a 5-megapixel front-facing option for selfies. The main camera captures images and video with incredible detail and colors, so users never miss a moment with the people who matter most. Camera modes such as HDR, Burst, and Panorama make sure they can take the best possible shot in different scenarios without the need for any extra equipment or third-party editing software.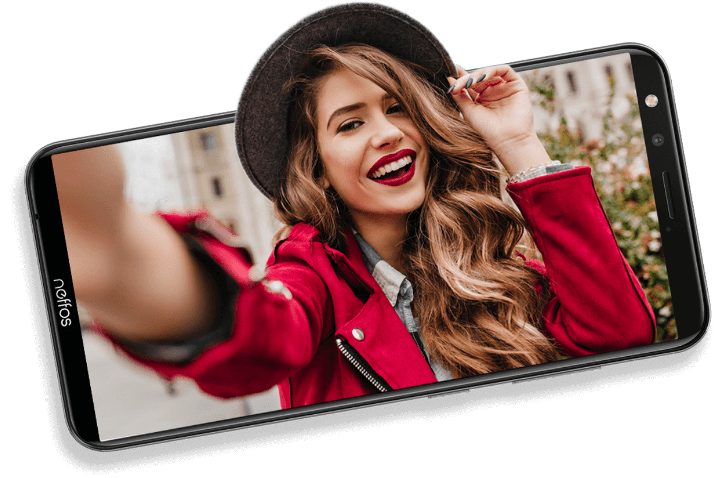 Additionally, the Neffos C7 Lite boasts a Beautification Mode that can cover up imperfections while highlighting all the user's natural features with varying degrees of intensity when taking a selfie. The front camera also has a Selfie Flash feature, which uses the screen to brighten up the face if the surroundings are too dark.
Pricing and Availability
The Neffos C7 Lite is only available in Silver finish and will retail at a local retail price of only $99 (SGD) and is available end-April 2019 at leading retailers such as Challenger, Best Denki, Sprintcass Stores and Neffos authorized retailers island-wide.
For more information about the Neffos C7 Lite, please visit the product webpage at http://www.neffos.com/en/product/details/C7-Lite
Editor's Note
Electronic Press Kit is available to be downloaded from the following link: https://bit.ly/2DoHHiu
Product review units can be requested from our below media contact.
About Neffos
The Neffos brand was established by TP-Link in 2015 to enter the global smartphone market. It strives to create the most human-oriented personal mobile device in the new digital era and to seamlessly connect people with each other, and to the world around them.
For further information about Neffos, please visit us online at www.neffos.com/en
About TP-Link
Founded in 1996, TP-Link is a global provider of reliable networking devices and accessories, involved in all aspects of everyday life. The company is consistently ranked by analyst firm IDC as the No. 1 provider of WLAN devices†, supplying distribution to more than 170 countries and serving billions of people worldwide.
With a proven heritage of stability, performance and value, TP-Link has curated a portfolio of products that meet the networking needs of all individuals. Now, as the connected lifestyle continues to evolve, the company is expanding today to exceed the demands of tomorrow.
For more information about TP-Link, please visit us online at or follow us on:
Facebook: facebook.com/tplink  | Twitter: twitter.com/tplink  | YouTube: youtube.com/tplinktech
† By units shipped, according to the IDC Quarterly Wireless LAN Tracker, Q4 2017 Release.