TP-Link just launched the world's first mesh Wi-Fi system that comes with a smart hub capability! The Deco M9 Plus is able to act as a hub to control all of your smart home devices while providing internet to your entire home, killing two birds with one two stones!
It's all about software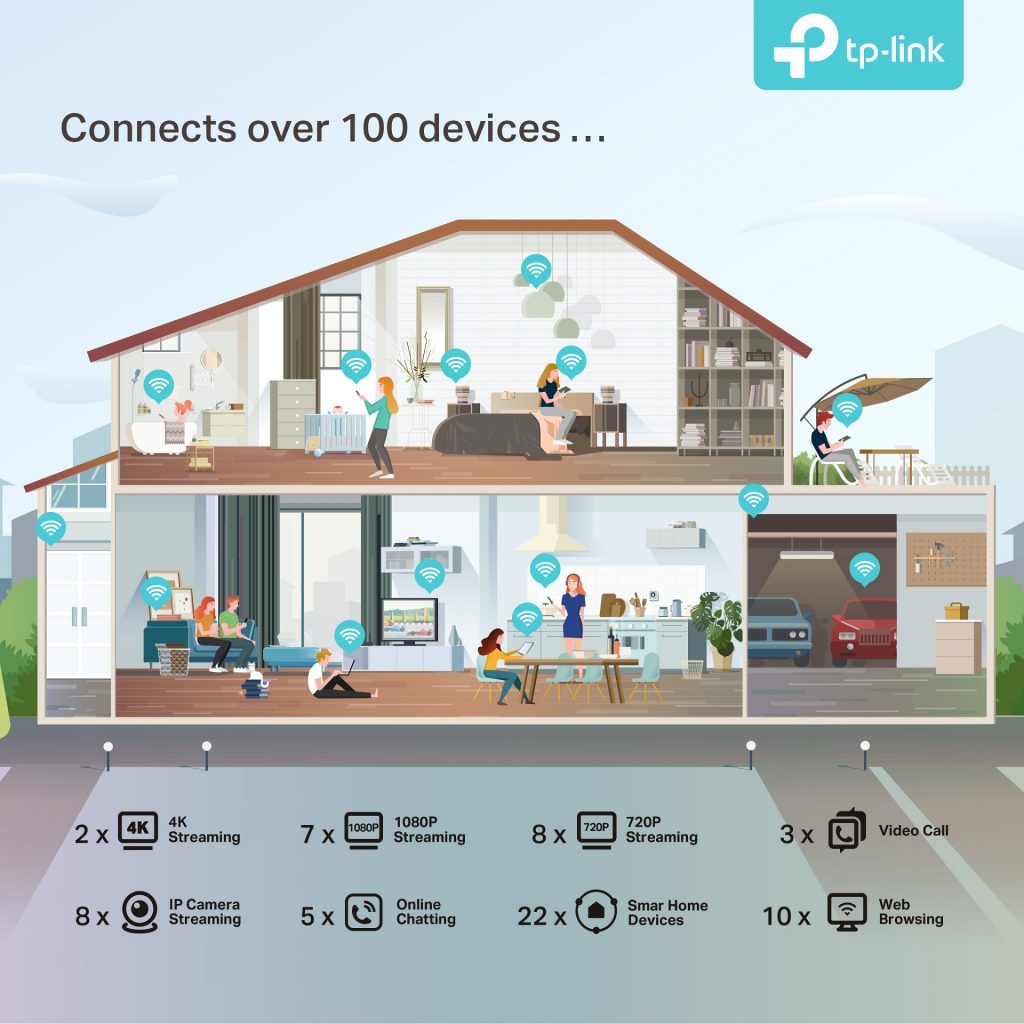 Controlling your smart devices and IoTs also got easier too with their unified app "TP-Link Deco" that is available for download on the Play Store and App Store. This allows you to control the (over) 100 devices that can be connected to your Deco M9 Plus. The mesh router also features support of many other smart devices from leading brands, like Nest and Samsung. To be able to support this many unique devices, it houses a Qualcomm Quad-core CPU to power through heavy loads.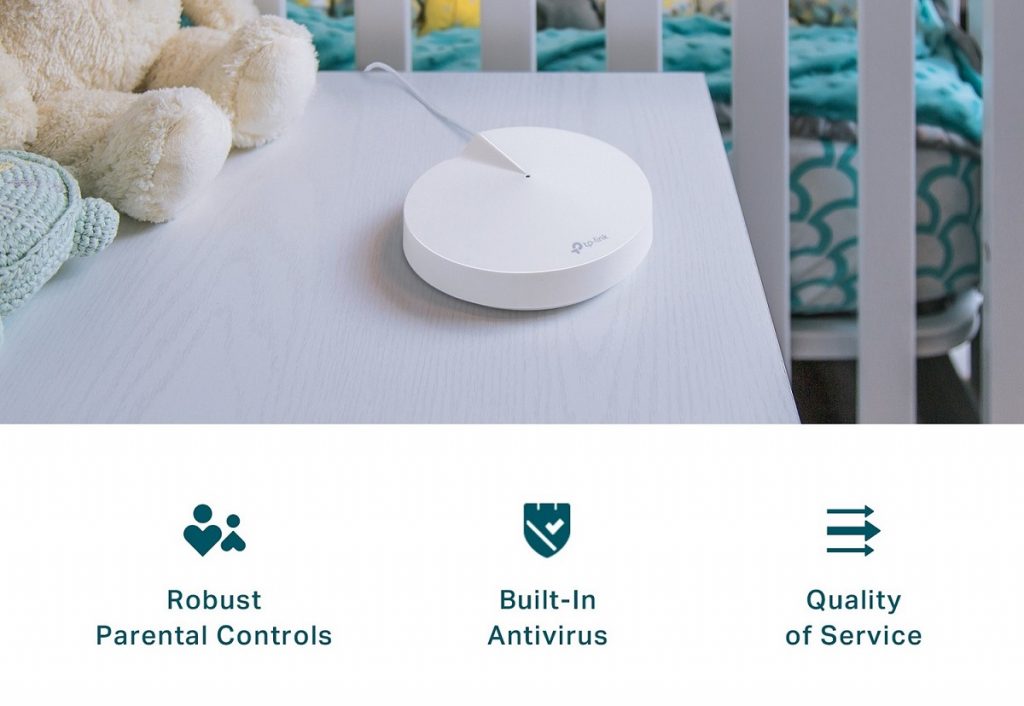 The mesh router also comes with its own built-in antivirus that is powered by Trend Micro (3-year free). This, together with the Quality of Service (QoS), IFTTT, and Parental Controls, gives owners a ton of control over what is happening in the network.
Solving network woes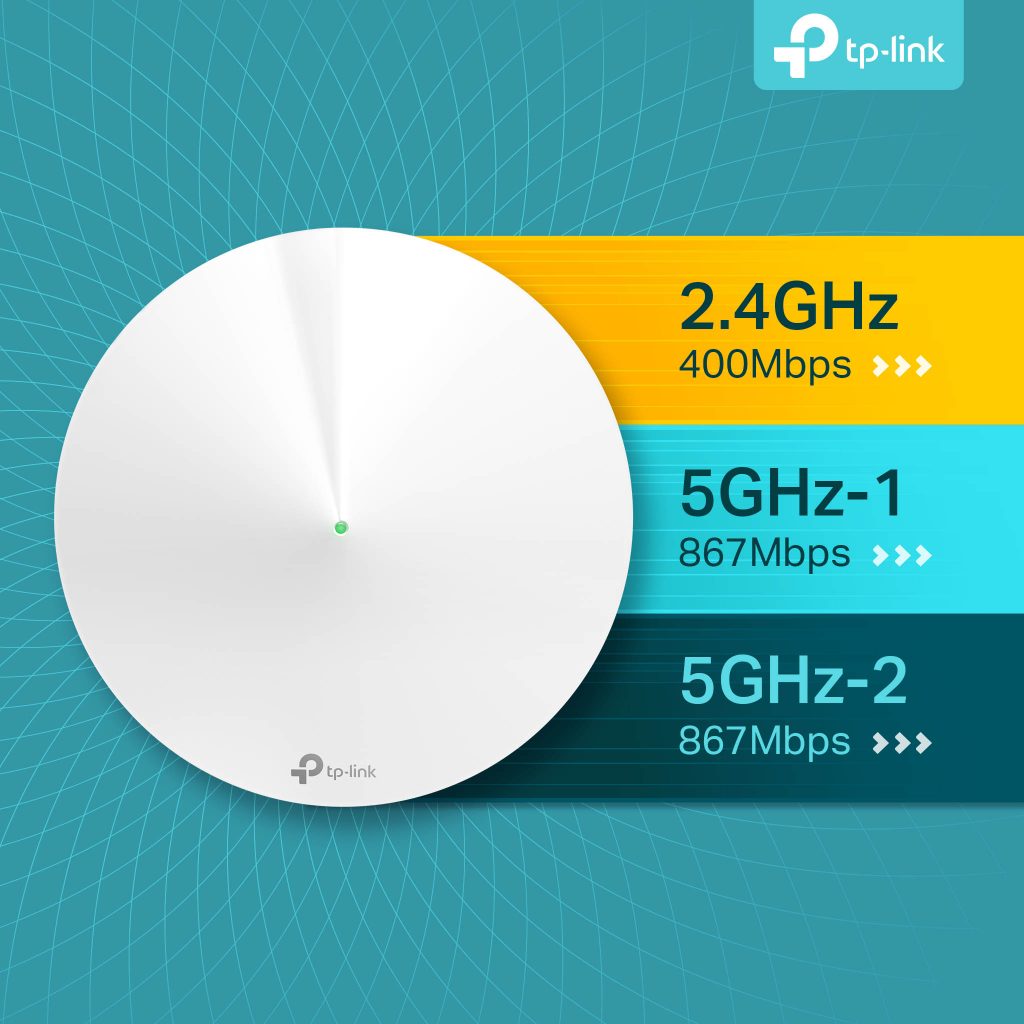 The Deco M9 Plus supports IEEE 802.11r and 802.11k/v standards, allowing for a seamless roaming between Deco devices. Not to mention, each Deco is capable of outputting tri-band speeds of up to 2134Mbps – 1 x 2.4GHz (400Mbps), 2 x 5GHz (867Mbps) where one of the 5GHz band is used for connection between each Deco. This results in speedy transfers, even if you are using the Deco furthest from your router.
Your smartphone/laptop will also be able to seamlessly switch between each band based on distance, with TP-Link calling it "Adaptive Routing". When it comes to actual range, a set of two Deco should be capable of up to 4,500 square feet of maximum coverage.
Where to get it?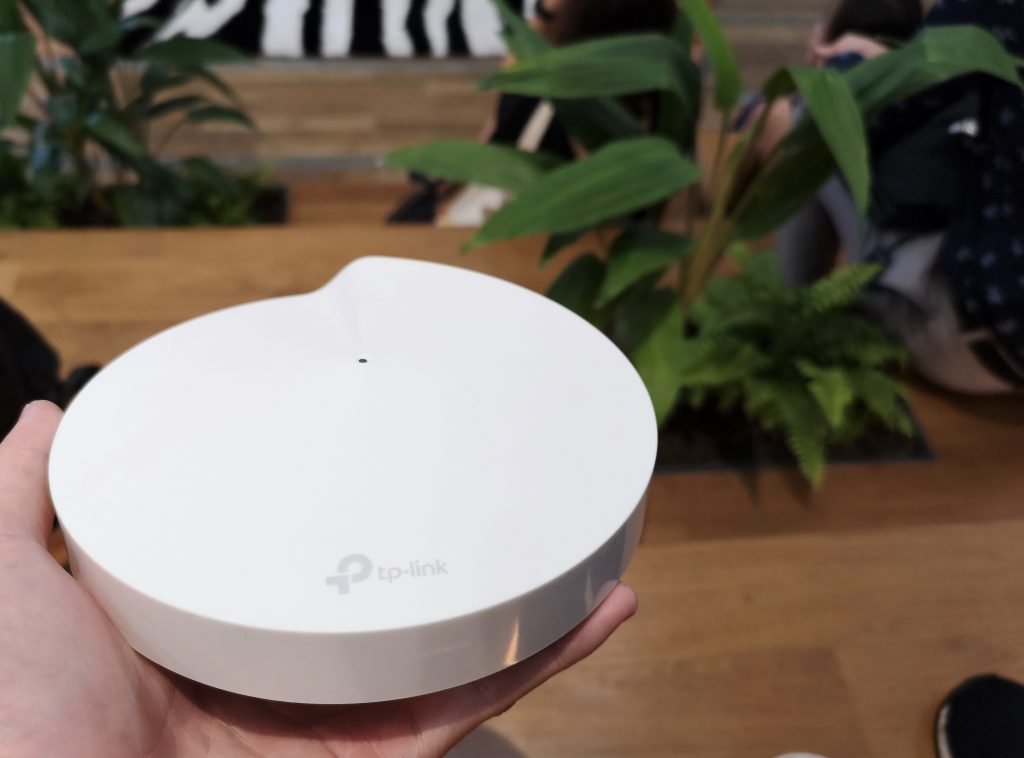 The TP-Link Deco M9 Plus will be priced at S$369 for a pair of Deco, with the Single Add-on going for S$199. You can get it now exclusively from Challenger till mid-August 2018, with other TP-Link retailers made available after this period.
Press release can be seen below.
TP-Link® Launches Smart Home Mesh Wi-Fi System AC2200 Deco M9 Plus
Singapore — July, 19, 2018 — TP-Link®, a leading global provider of consumer and business networking products, today announced the launch in the near future of the Smart Home Mesh Wi-Fi System – Deco M9 Plus. This will be TP-Link's first mesh Wi-Fi system with smart hub functionality, aimed at providing Wi-Fi that's "Fast. Smart. Everywhere".
AC2200 Smart Home Mesh Wi-Fi System Deco M9 Plus is the simplest way to guarantee a strong Wi-Fi signal in every corner of homes up to 4500 square feet with two Deco units. Users can enjoy fast, secure Wi-Fi for over 100 connected devices, and take control of all their smart home devices with Deco M9 Plus, with no need to buy an additional hub.
Wi-Fi dead-zone killer
Deco units in different rooms work together to form one unified whole-home network to eliminate weak signal areas. Phones and tablets automatically switch to the fastest Deco as users move through their homes, creating a truly seamless online experience. Support for IEEE 802.11r as well as 802.11k/v mean roaming from one Deco to another is so smooth even unnoticeable, even during streaming.
Superior tri-band speeds
Deco M9 Plus delivers super-fast Wi-Fi to devices in every part of the home. The AC2200 Wi-Fi system transmits three separate wireless bands for combined speeds of up to 2134Mbps: one 400Mbps 2.4GHz band for surfing, online shopping and audio streaming, and one high-speed 867Mbps 5GHz band for lag-free 4k streaming and gaming, with another 867Mbps 5GHz band as backhaul. Smart Connect technology automatically assigns each device to the optimum band to balance traffic and maintain fast connections.
Backhaul is revolutionized too. Deco M9 Plus utilizes a single 5GHz band as wireless backhaul when traffic is light, but can count on the other 5GHz band and the 2.4GHz band for backhaul when traffic gets heavy, delivering speeds of over 1000Mbps — ideal for users with gigabit fiber connections.
Built-in smart hub
Unlike traditional Wi-Fi routers, each Deco M9 Plus unit has a built-in smart hub, bringing all your smart home devices onto one platform. Deco M9 Plus is compatible with smart bulbs, lights, switches, locks, sensors, plugs, cameras and more, including TP-Link and other leading brands.
View the full compatibility list>>>>>
Connects over 100 devices
Beneath the stylish exterior is a Qualcomm Quad-core CPU, giving Deco M9 Plus the processing power to support over 100 devices, with speeds up to three times faster than previous generation routers. Multiple applications are handled with ease to deliver smooth, stable Wi-Fi for every device in the home.
A range of powerful features help to make Deco M9 Plus one of the most advanced tri-band mesh routers out there. TP-Link HomeCareTM is provided, a suite of features that include robust parental controls, built-in antivirus and traffic-optimizing quality of service (QoS). As with all TP-Link products, easy setup and management have been made top priority. Connect your smartphone to Deco M9 Plus via Bluetooth then follow the step-by-step instructions given in the Deco app to configure the network the way you want it. Simple, fast and smart!
Pricing and Availability
The TP-Link Deco M9 Plus will retail locally at SGD $369 for a Twin Pack and SGD $199 for a Single Add-on Pack. It is currently launched exclusively to Challenger Stores and also be made available at all TP-Link local retailers in mid-August 2018.