Fermi done right. That's how I call it.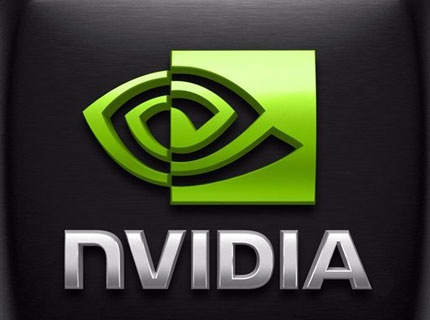 Nvidia was almost losing out the game with ATI, with the release of GTX480 and GTX470 which came to much of a shock to the Nvidia fans out there. High power consumptions, low efficiency, loud fans, really high temperatures and so on. However, the GTX480 has done its job, snatching back the "World's fastest single GPU Graphics Card" title back from ATI. GTX 480 performs really well, especially in a market where there is a domination of games to be engineered to make use of Nvidia's technologies such as Nvidia Physx. However, due to the problems with the 40nm fabrication process for the GTX480 and GTX470 with TMSC, there were delays after delays, resulting in a rumour of "Fermi"(Fermi is the codename for the new GPUs from Nvidia, namely the 4XX series) being all only a rumour(A non-existence of fermi). There were much anticipation for fermi, but it was almost a total disappointment for the consumer market: GTX480 was only slightly faster than the HD Radeon 5870.
Nvidia knew things ain't right. They were losing market shares although openly boasting that they not only rely on the gaming market(Geforce are meant to used for the gaming market-mainstream consumer market), but also other markets such as business and professionals with their Quadro and Tesla platform.
Most of the time, I'll avoid Nvidia graphics cards because they will be priced a lot more expensive than ATI's. However, the release of GTX460 a few weeks ago really changed my perspectives towards Nvidia, and I'm really happy and contented with Nvidia with their new competitive strategy. The price is right, and it could be a huge blow to ATI. GTX460 is really affordable for the gamers out there, and has great price to performance ratio which is cheaper than ATI's 5830 per performance unit. In fact, GTX460 performs better than the 5830 yet costly far much lower than it. I'm actually recommending people to get this graphics card although I'm an all time fan of ATI and AMD. Fermi is finally going mainstream and I like the idea of that.
Benchmarks taken from http://www.techspot.com/review/299-palit-inno3d-geforce-gtx-460
Taking both benchmarks as a small reference point, it can be seen that the GTX460 from Inno3D has a similar performance compared to the 5830, with a higher times of AA and AS it will perform better than the 5830. You may think that so what? It seems that GTX460 isn't such a "so much better" performer compared to 5830, but just before you make that conclusion, look at this.
XFX 5830 1GB is retailing at $375, but on the other hand,
GTX 460 promotion from Convergent Singapore
Palit's GTX460 768MB is only at $295! Almost a $100 difference. (Note: All price stated are in Singapore Dollars) Even if one is going to get the Palit GTX460 Sonic Platinum 1024MB version, it is still a great deal as the Sonic Platinum actually beats the 5830 hands down even though they are at the same price point. It should stand at the performance of some where between the 5850 and 5870. The price is really good and my hands are already itching now. High performance gaming made available to the budget conscious consumer gamers by GTX460 Sonic Platinum from Palit and Nvidia.
Palit GTX460
I guess ATI is going to have a price drop soon for the Radeon HD5XXX lineup. ATI has always been giving the so called " best performance to cost ratio" but this time, the green guy on the other side seemed to have directly shouted at ATI with " IN YOUR FACE ATI!"
Always not forgetting features available exclusively only for Nvidia graphics card. Nvidia 3D vision is already one selling point for their graphics card, paired up with Physx and so on, there's really no reason you should get an ATI card now. For someone who is looking forward to a graphics card in the $200 to $300, I'll definitely recommend Nvidia Palit GTX460. If you have a $300 to $400 budget, no doubt its the Palit GTX460 Sonic Platinum that will fit into that category and I'm sure that you'll not regret it.
Hopefully, Nvidia would have push out enough GTX460 to meet the market demands, so as to not repeat the mistakes from the past, and even the mistakes of ATI during the 58XX release.
Fermi done right. That's what I call it. Nvidia is finally hitting the ball back to ATI, in a game of GPU. What's next? I believe we'll have ATI's 6XXX series out soon in Q4 or even next year and I'm really looking forward to what ATI will do in response to the GTX460 threat.