Xiaomi announced the launch of the 2023 Xiaomi International Theme Competition just now.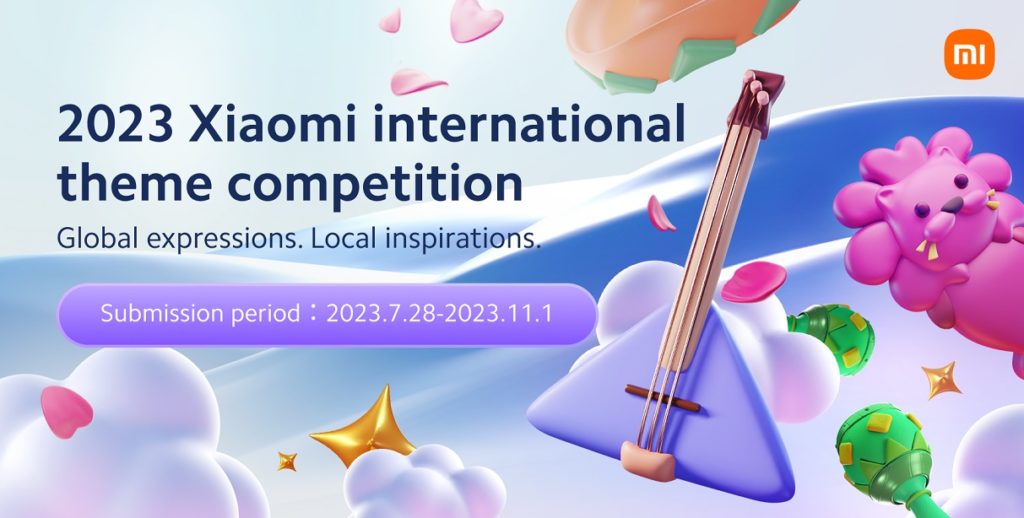 The brand's International Internet Business Department will be one in charge of this tournament which is the second time out of all times by the way.
Created to attract more designers to generate themes, the slogan "Global Expressions, Local Inspirations" will be this year's spirit and direction moving forward.
The competition is open for registration starting today until November 1st where participants are required to submit their work alongside personal information for contact.
After the deadline, expert review and voting will engage all the way until December 28 when winners will be announced and prizes given out.
Everyone will be able to download all the themes later on though so no worries.
On the other hand, you may check out 4 of the Xiaomi Theme Designer's creation journeys through the links below.
Manolo's story:  https://youtu.be/8zYIuQQDwac
Matiba's story: https://www.youtube.com/watch?v=yh7C5peHVKk&t=3s
Piyush's story:  https://youtu.be/AHSg6RqMSpQ
Lu Zhiru's story https://www.youtube.com/watch?v=WLaR5IYYNQ8