If you are building a new desktop PC for yourself, one of the decisions which you will have to make will be to choose your own PC case. Even though the features and performance (in terms of airflow) matters, most will prioritize on the looks of it. While the trend of most desktop cases/chassis in the market is to ride on the "gamer" vibe, featuring exorbitant ultra bright or flashing lights, or even decals that screams "gaming", there is generally a lack of more toned down, minimal and simple cases.
Not forgetting the users who wants to build a new PC for professional use, Cooler Master's NR series of cases maintains a more minimal look. It attracts the system builders from the other side of the spectrum who thinks that simplicity is also a form a beauty, and that minimalistic is the way to go. Of course, in a professional setting where more serious work is done, such a design for a computer case will be a lot more suitable. In our Workstation PC build Recommendation for 2022/2023, we featured the Cooler Master MasterBox NR600P. Let's take a closer look at this case to show you why it was our case of choice in our build.
The Cooler Master MasterBox NR600P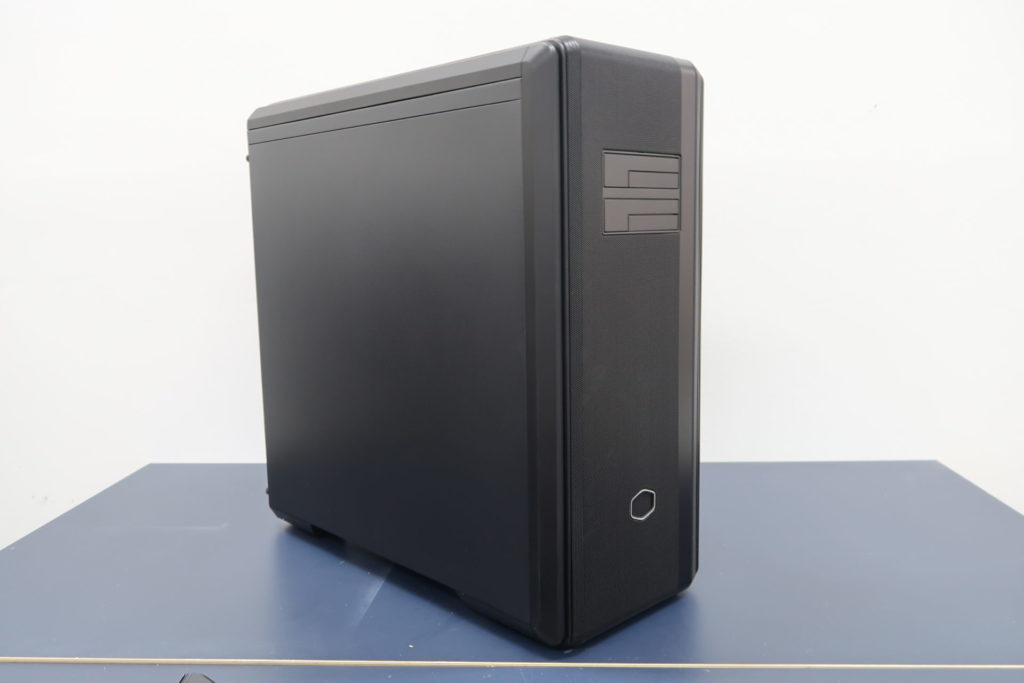 The Cooler Master MasterBox NR600P is designed to be a very simple and function desktop computer. While it may not look like much from the outside, it's what is in the inside that matters.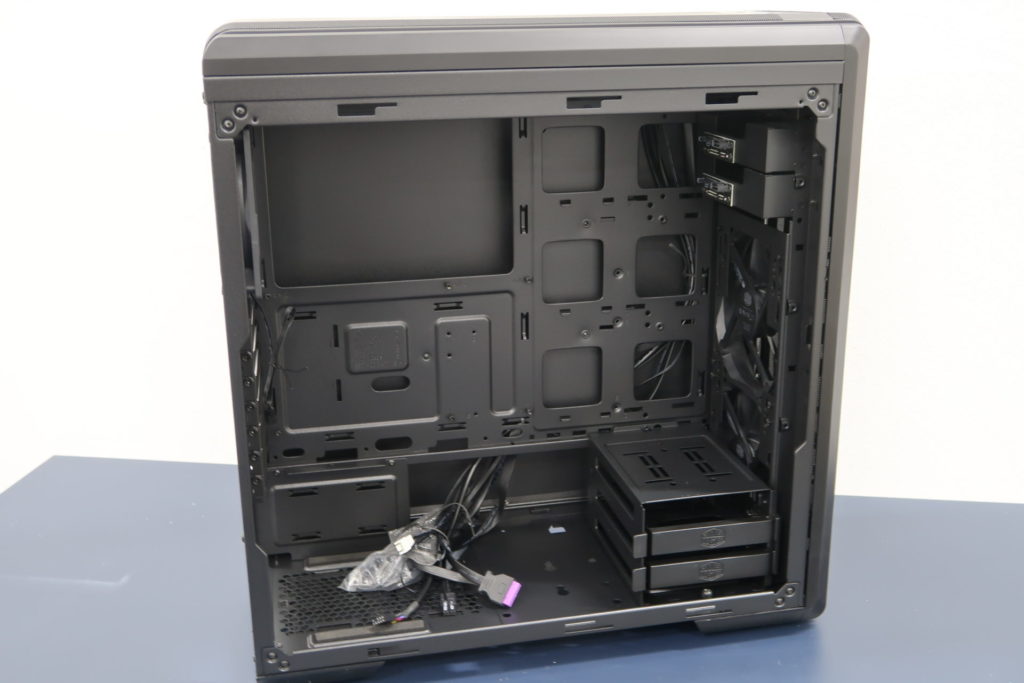 If you realize, the motherboard tray is a lot wider than typical desktop cases. This is because the case is specially designed for workstations which motherboard may be larger than the typical ATX or even E-ATX size. In fact the Cooler Master MasterBox NR600P supports motherboard with the SSI-EEB form factor, which is common dual CPU systems. This case is ready for any kind of high-end professional or even enterprise grade hardware you would like to install in.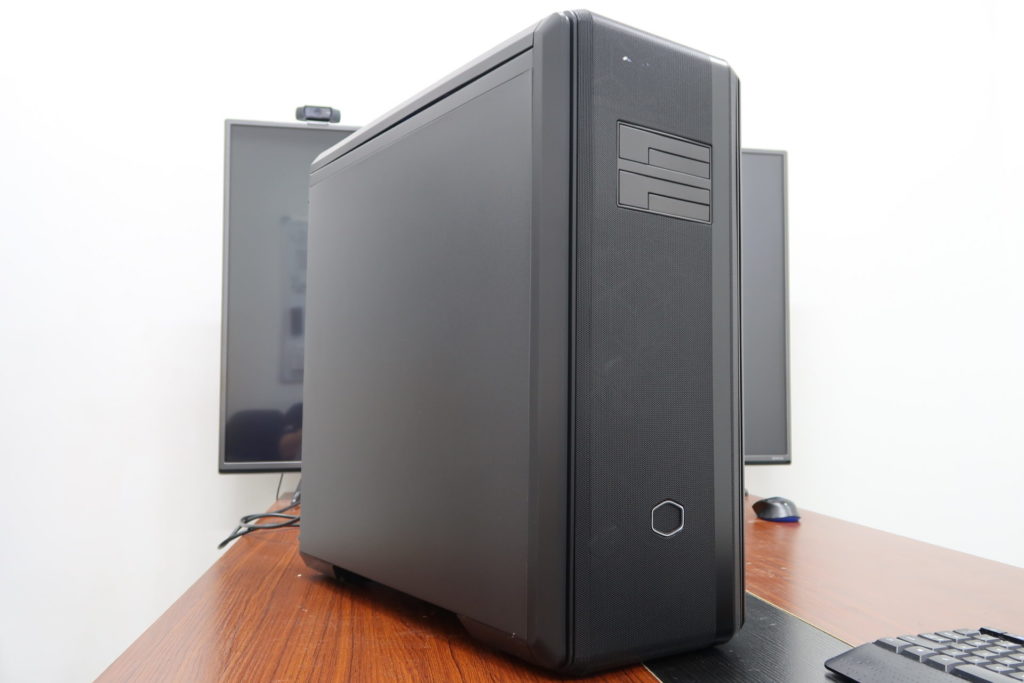 At the front of the case, we even spotted two hot swappable drive bays. Understanding that professionals need to quickly transfer data between devices, the Cooler Master MasterBox NR600P even has support for up to two hotswap 2.5″ or 3.5″ drives. It would be useful for many media professionals, where they could simply take their data recorded onto SSDs and install in right into the case for data retrieval with minimal effort.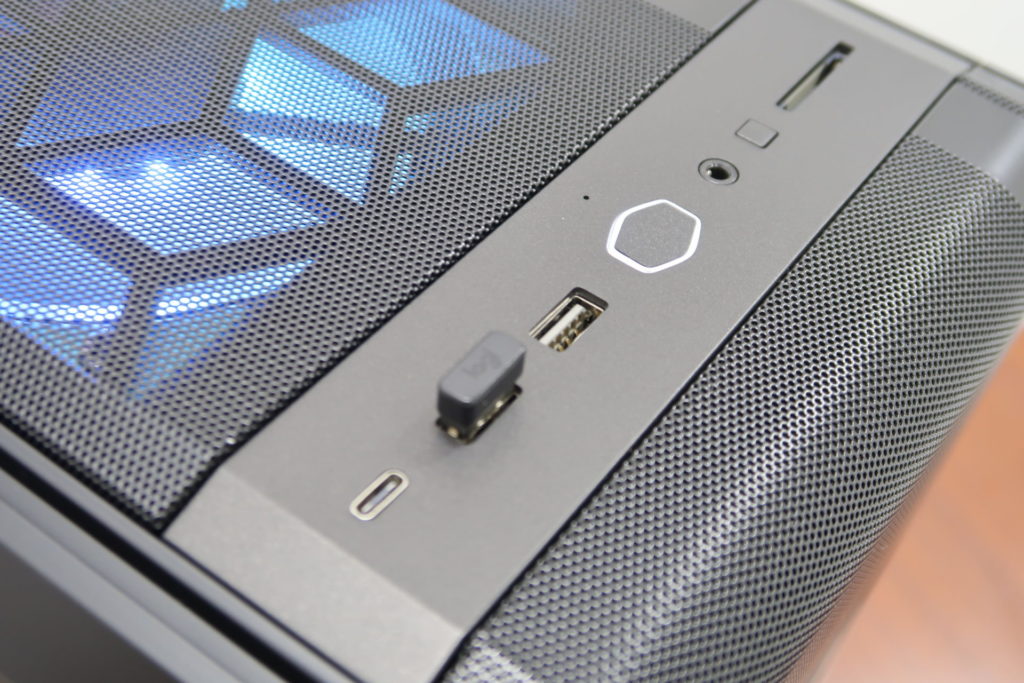 The case also features fast speed connectivity for convenient access to external peripherals and storage drives. There's 1 x USB 3.2 Gen 1 Type-C port, 2 x USB 3.2 Gen 1 Type-A port, 1 x SD/MMC Card Reader, a a 3.5mm Audio Combo jack. The inclusion of a SD/MMC card slot show how Cooler Master has specifically targeted the MasterBox NR600P for professionals, especially those in the creative media industry.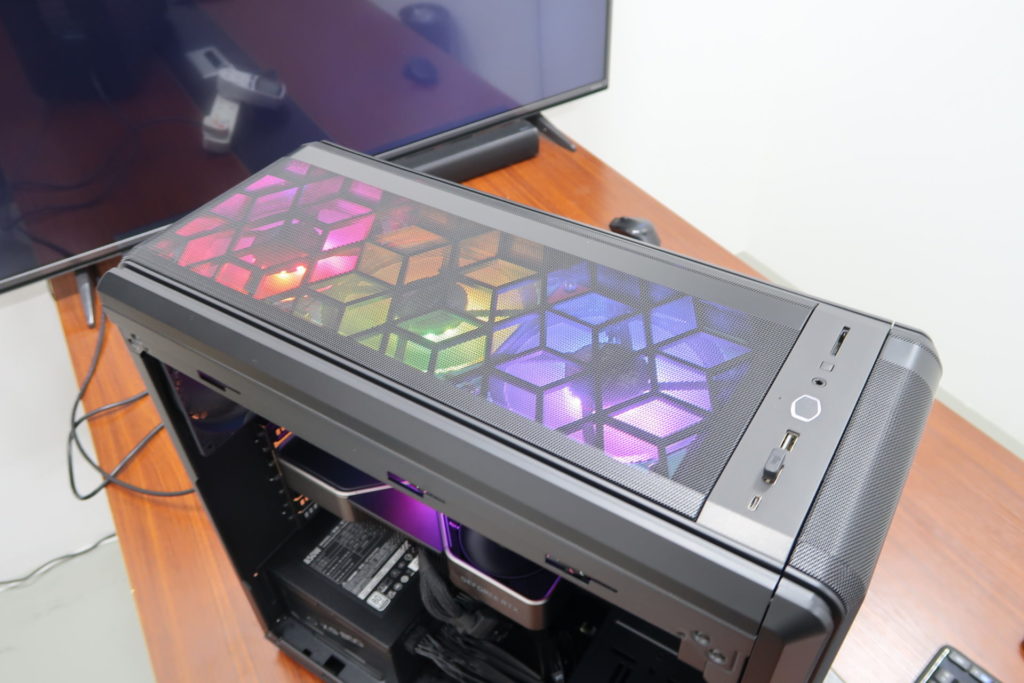 The Cooler Master MasterBox NR600P is also designed for optimal airflow to efficiently cool all power hungry components that could be placed within. At the front, there are two pre-installed 140mm fans, and there is also one pre-installed 120mm fan for exhause at the back of the case. The top of the case also supports 3 x 140mm fans, which can be used to install a 360 radiator for water cooling.
Our Build
Here's what you get when you have a workstation fully built right into the Cooler Master MasterBox NR600P.