The Google Pixel 7 Pro – announced at Google I/O almost half a year ago – is finally here. It's joined by its little sibling, the Google Pixel 7. At first glance, you might be wondering: what's the big deal? These devices kinda look a lot like the Google Pixel 6 and 6 Pro. Well, that is true – Google has settled comfortably in its design language for its Google Pixel phones, and we're not complaining.
But dig deeper beyond the surface and you'll find changes where it matters.
The new Tensor G2 chipset that powers both devices is the most significant of these changes. This Google-designed silicon has a faster GPU and will handle several computational functions for the phone, camera, and Google Assistant.
Google made some lofty claims with their new Pixel phones. Do they live up to these claims? We'll find out in this Pixel 7 Pro review.
Google Pixel 7 Pro: Specifications
Display
6.7 inches OLED (3120 x 1440)
Chip
Tensor G2
RAM
12GB
Storage
128GB, 256GB, 512GB
Battery
5,000 mAh, 30W fast charging
Rear Cameras
50MP (f/1.85) main, 12MP (f/2.2) ultrawide, 48MP telephoto (f/3.5) with 5x optical zoom
Front Camera
10.8MP (f/2.2)
In the box
One-metre USB-C® to USB-C cable (USB 2.0)
Quick start guide
Quick Switch adapter
SIM tool
Google Pixel 7 Pro: Design
Pixel 7 Pro is available in Obsidian, Snow, and Hazel. We really liked the Hazel option, the review unit we were sent. It's a slightly greyish neutral tone that's pretty simple.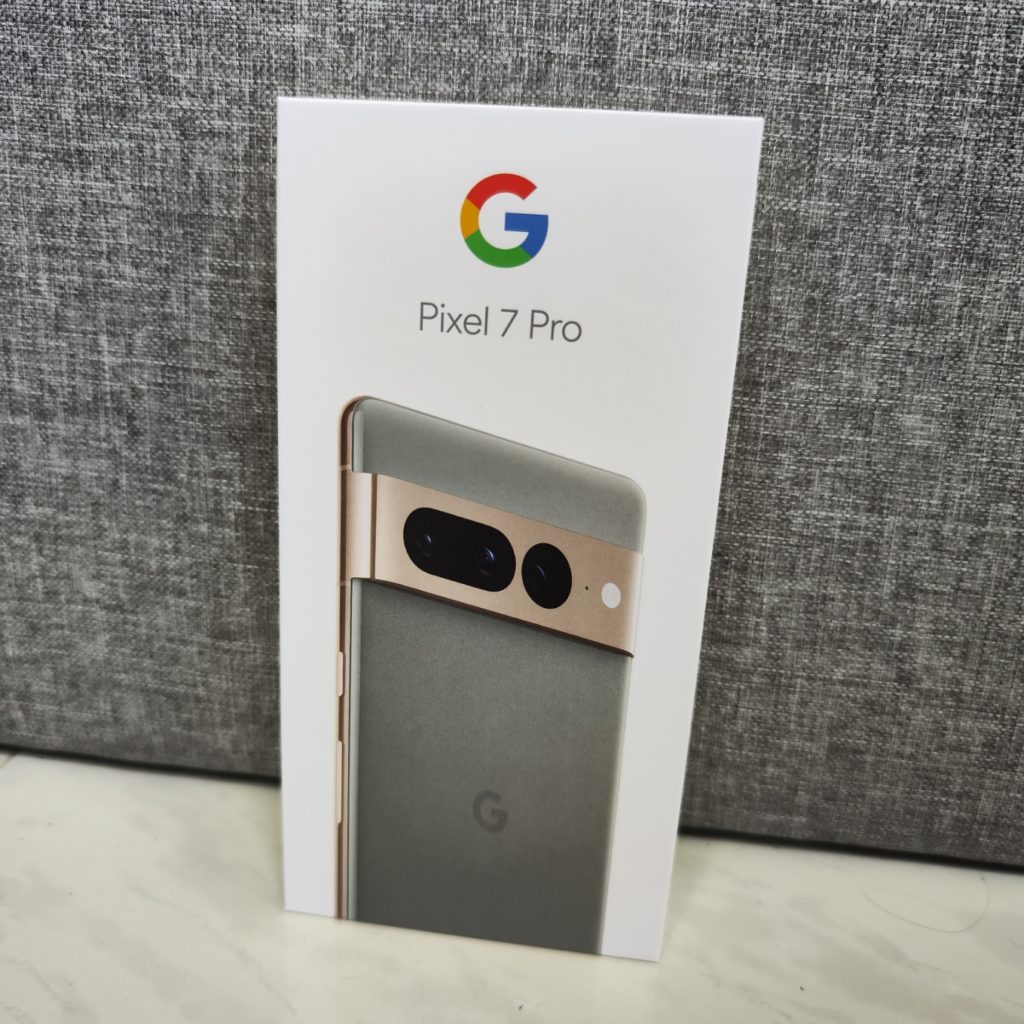 Measuring 162.9 x 76.6 x 8.9 mm and 212 g, the Pixel 7 Pro offers a good heft to it and is palm-friendly. The device has a fingerprint-resistant coating and we've got to admit it is less of a fingerprint magnet than we had expected. It also has an IP68 rating for dust and water resistance.
As mentioned, the Google Pixel 7 Pro's design will not surprise you, especially if you've seen the Google Pixel 6 series. The device sports a glass finish at the back with an Edgeless Corning Gorilla Glass Victus back with a polished aluminum frame.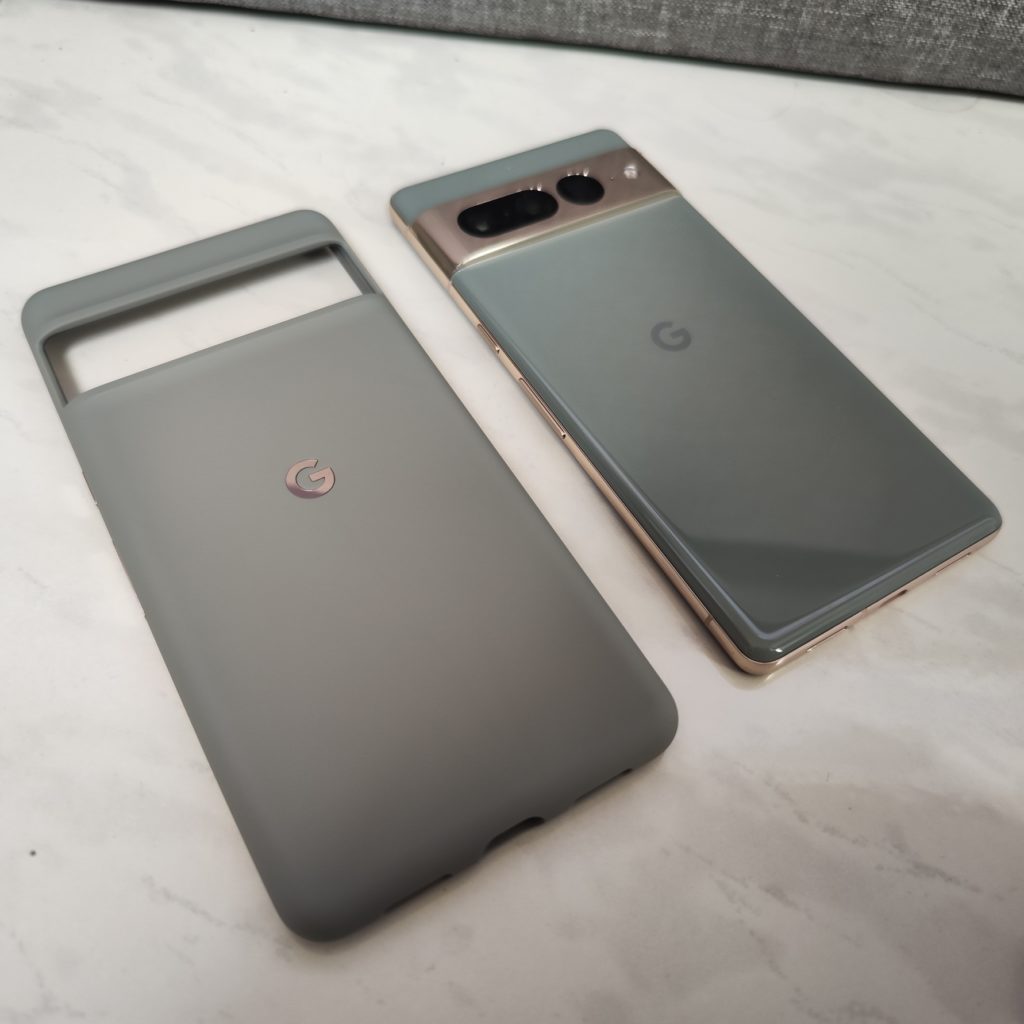 Across it is a strap of soft-finish metal that houses the cameras. The metal band protrudes quite a bit, and for that reason, some might not like the design of the Pixel 7 Pro. But we feel that it "feels" more natural than a camera bump in the corner because it is uniform and symmetrical.
If it still bugs you, simply slap on a phone case – Google has matching phone cases for each color variant. And placing a case on the phone really makes a world of difference. Google's own case just fits like a glove on the phone and makes the phone feel that much more premium.
Turn the phone over and you find a tiny punch-hole camera, and an under-display fingerprint reader. A USB-C port and a set of speakers take up the bottom of the phone. The display features a scratch-resistant Corning Gorilla Glass Victus cover.
On the left, you'll find the SIM card tray. The power button and volume rockers are on the right.
Overall, the Google Pixel 7 Pro feels like a solid and premium phone. We'd expect no less from Google.
Google Pixel 7 Pro: Display and sound
The Google Pixel 7 Pro packs a large 6.7-inch OLED display with a QHD+ resolution. The screen is slightly curved at the sides.
For those who found that the Pixel 6 Pro's display lacked in brightness, you'll be glad to know that Google took feedback into consideration – the Pixel 7 Pro is now brighter than its predecessor, and noticeably so. Even in bright sunlight, you'll be able to see what's on your screen whether you use it for reading or taking photos.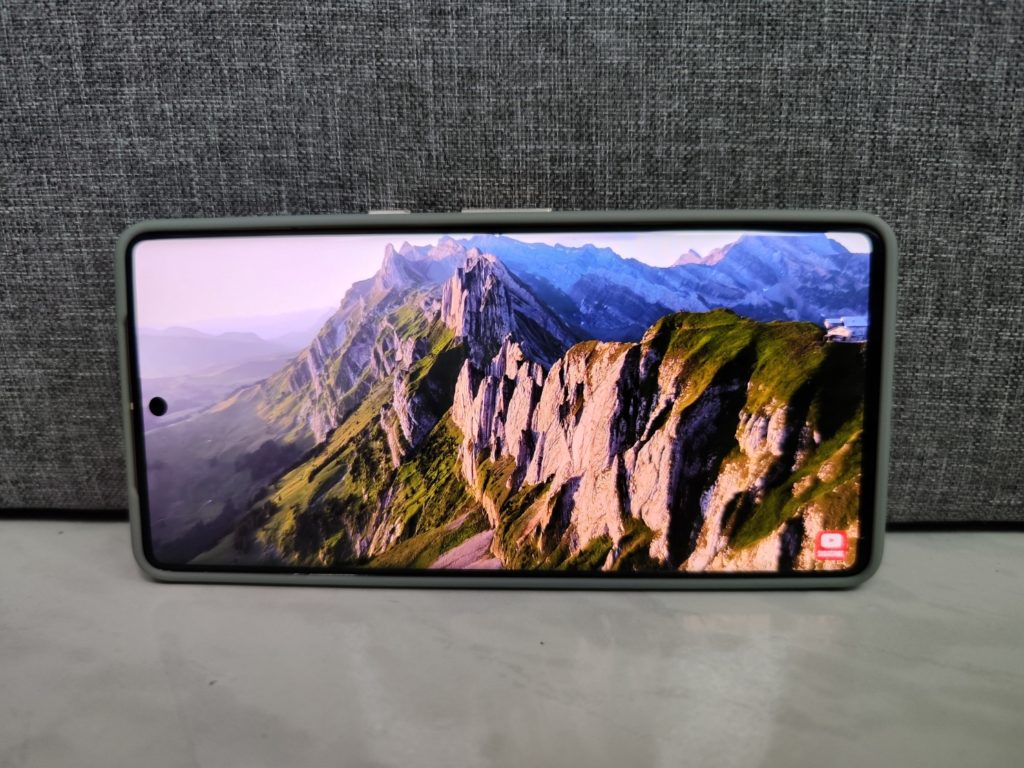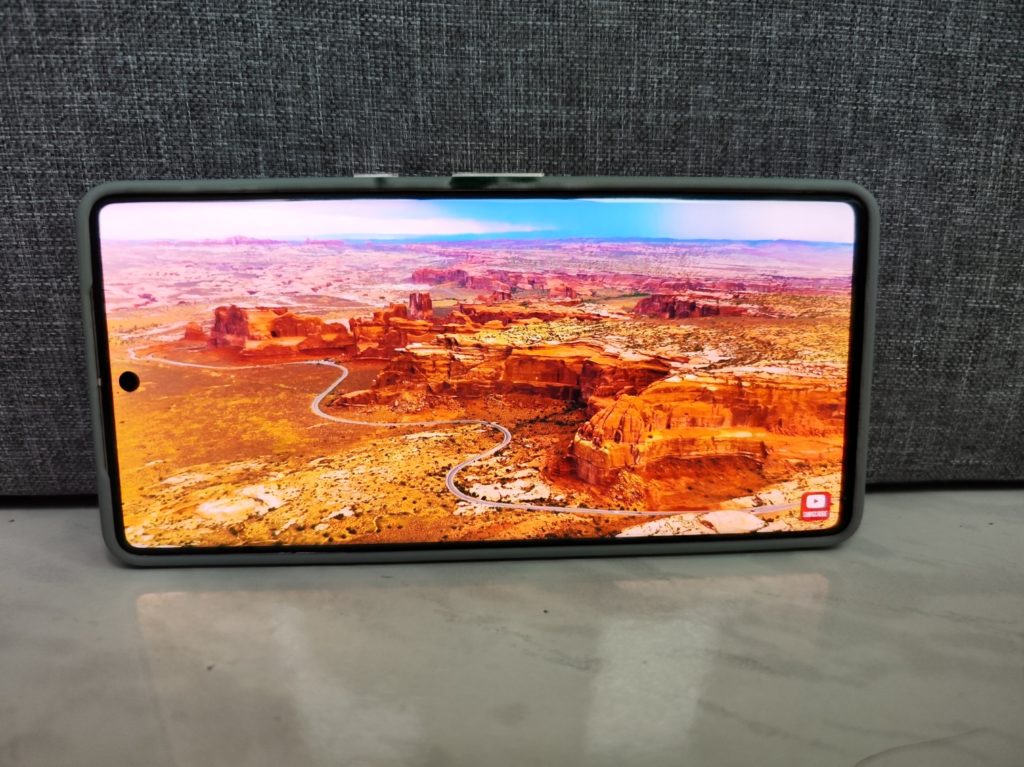 For consuming media and gaming, the Pixel 7 Pro's panel makes colours pop with nice contrast and deep blacks. In terms of its sound, large stereo speakers fire out from the bottom. The focus was on the mids and highs, and the sounds produced were very clear and detailed.
The display also refreshes at up to 120Hz. Moving and navigating through the device was a joy. Everything felt snappy and buttery-smooth.
Google Pixel 7 Pro: Cameras
The Pixel 7 Pro sees a triple rear camera setup that comprises a 50MP main sensor, a 12MP ultrawide sensor, and a 48MP telephoto camera that brings with it a 5x optical zoom. In front, you'll find a 10.8MP selfie camera.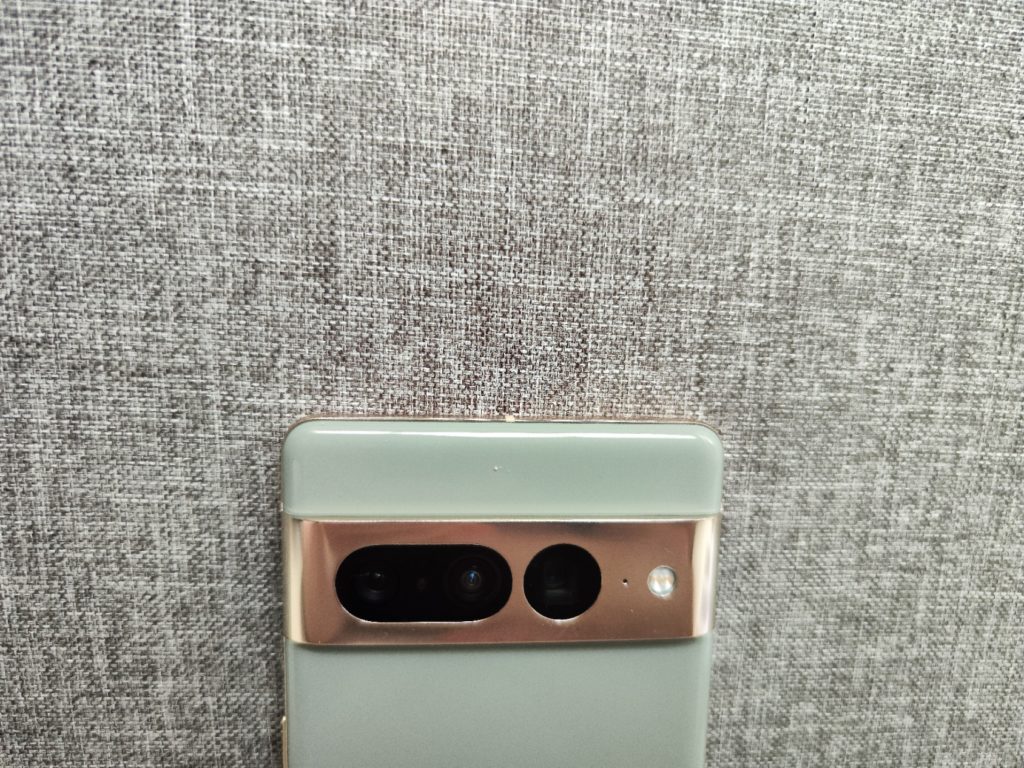 With the 7 Pro, Google's Pixel smartphones continue to rank among the best for mobile photography. Let's allow the photos to do the talking:
Daytime shots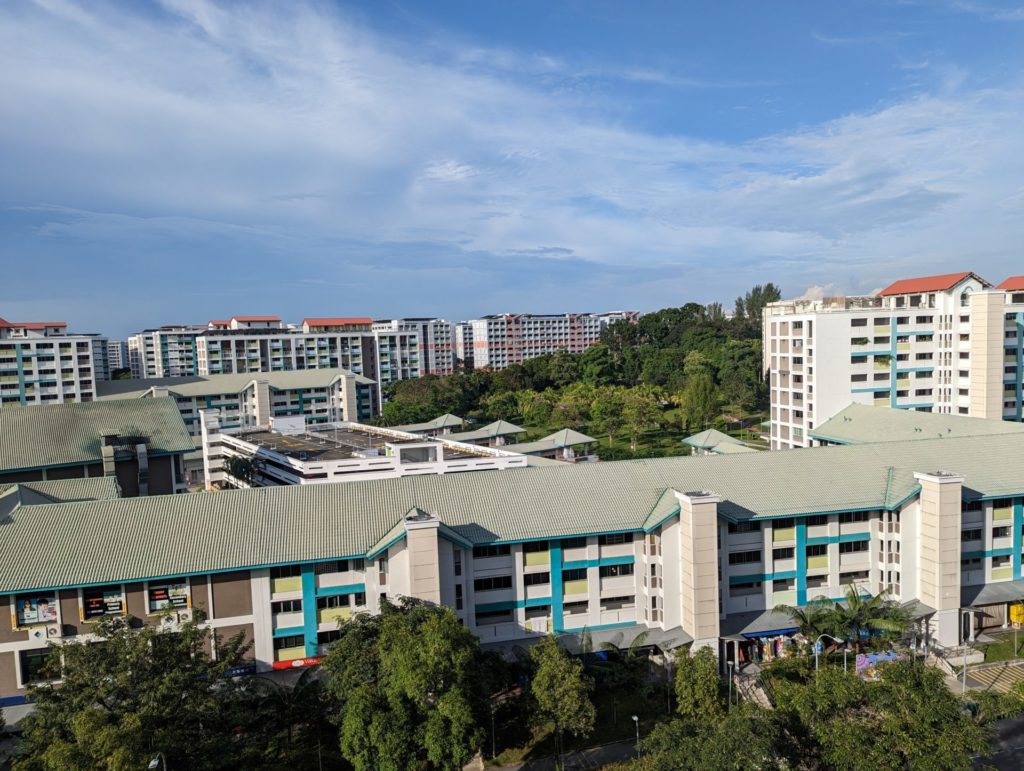 Basic snapshots are where the camera shines. Portraits always result in beautiful pictures, especially in low light. Selfies look great too.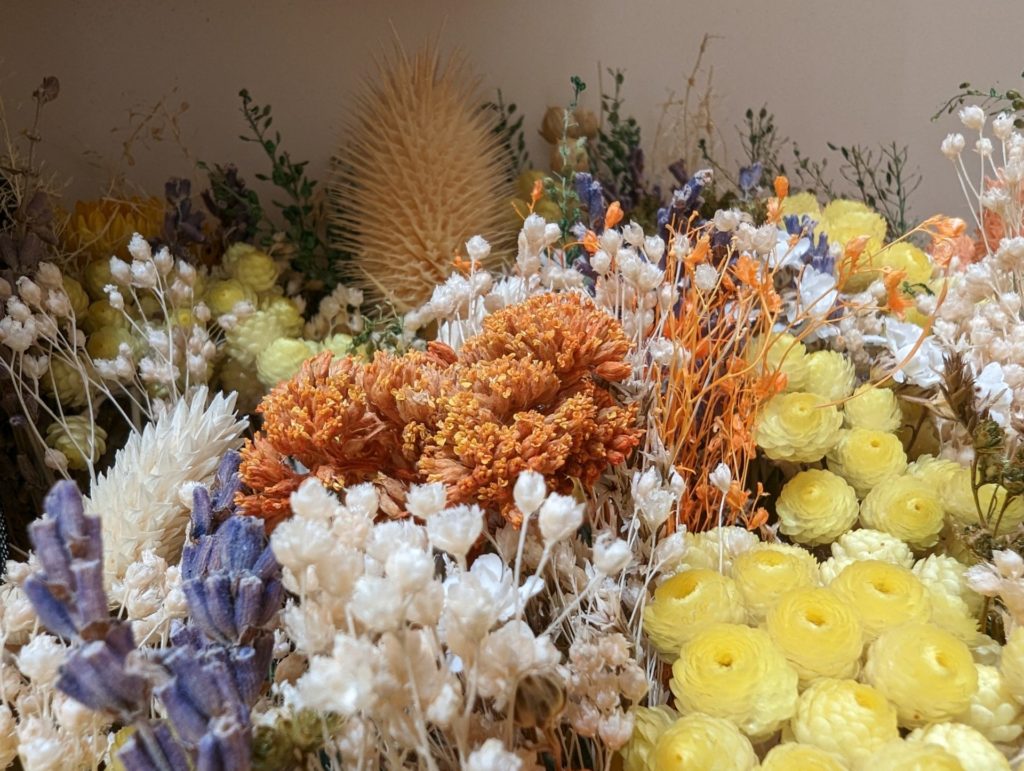 With a simple double-press of the Power button, a feature that is by default enabled, it is very simple to quickly enter the camera and begin taking pictures immediately without doing much.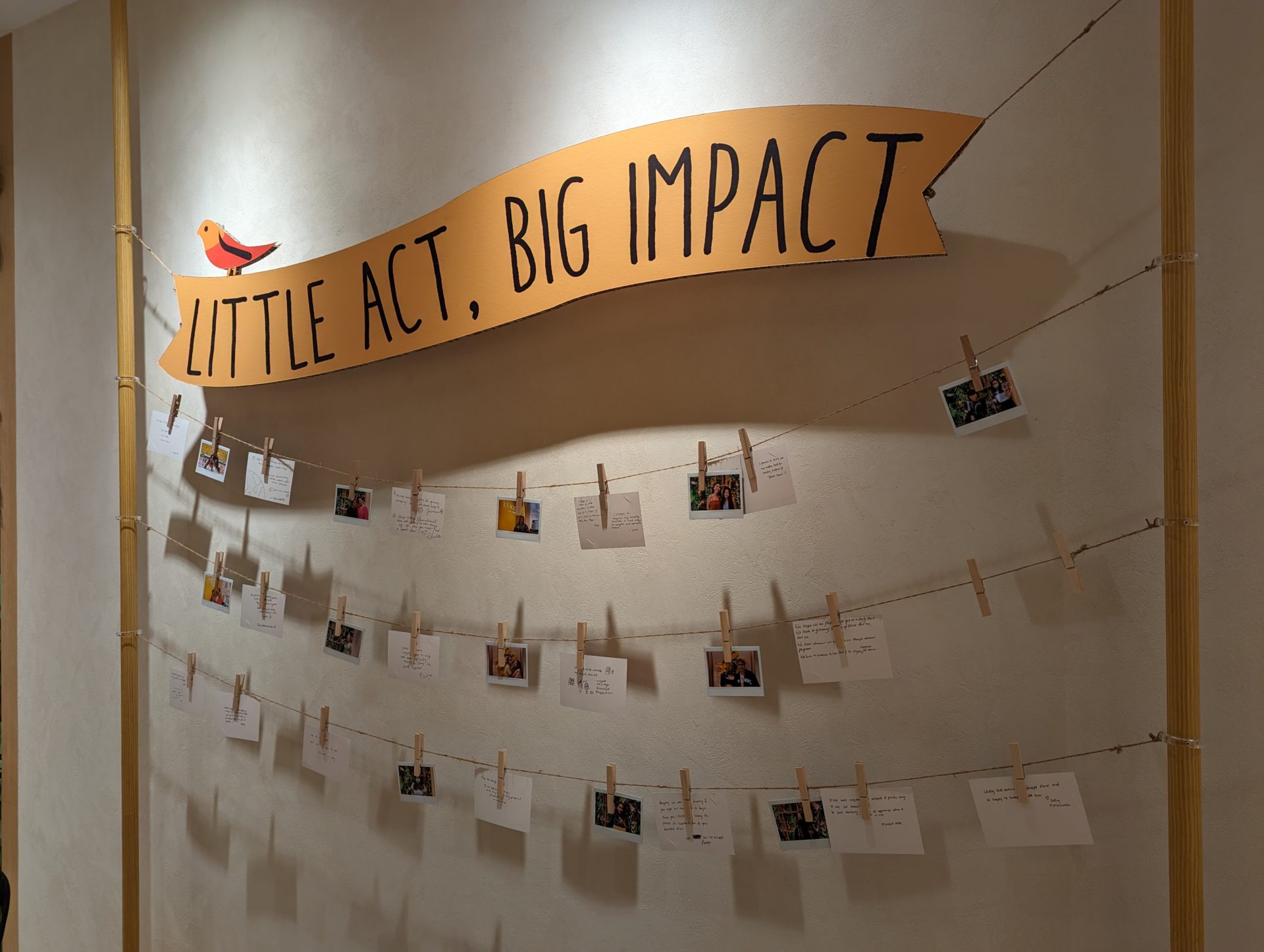 The phone also automatically switches between modes as you move the device to take a shot. There's also Super Res Zoom, which helps capture images when you can't get close to your subject. Take a look at this powerful (almost creepy) feature.
The photo below was taken at 0.5x zoom.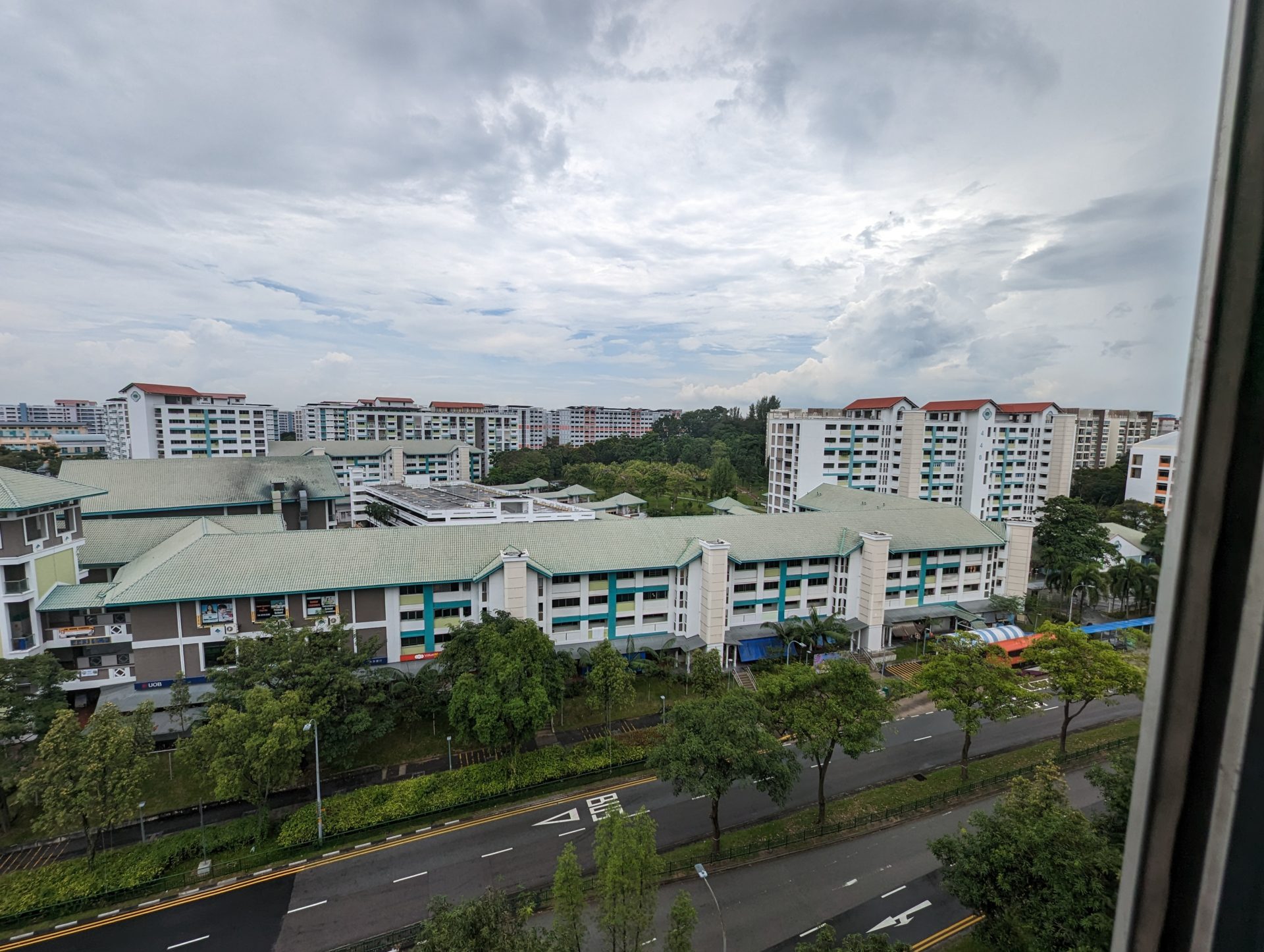 With Super Res Zoom, you're able to see the flowers and even birds in the trees and who is sitting at the bench at the park.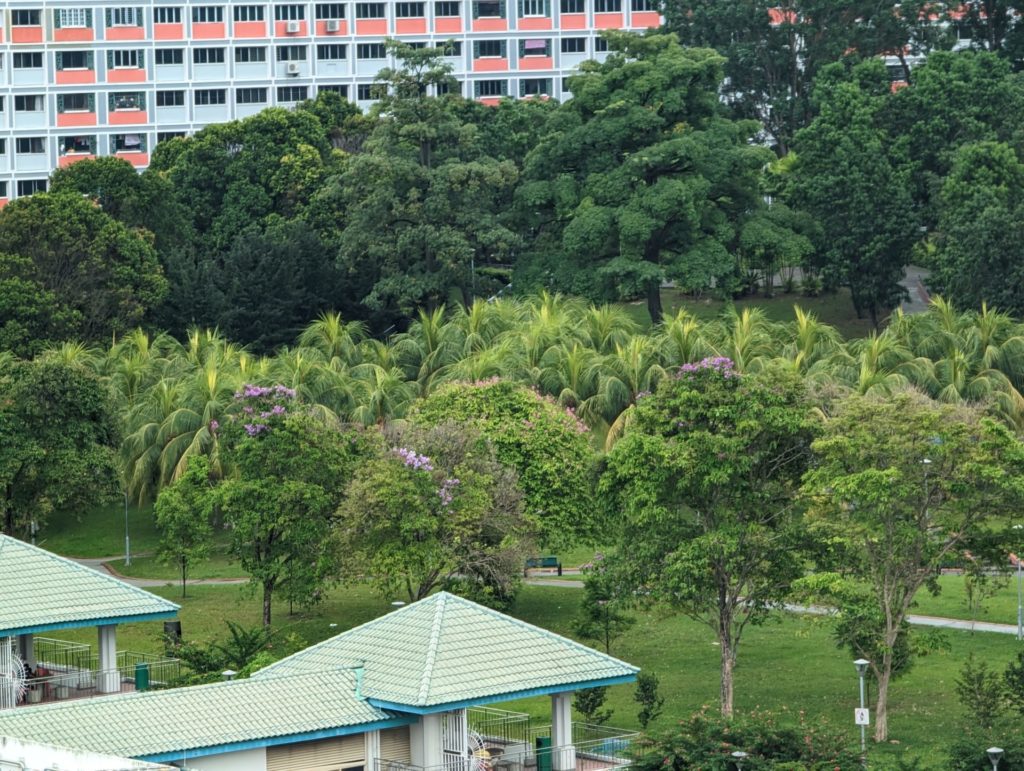 That's right, what you're looking at is the circled area in the first picture: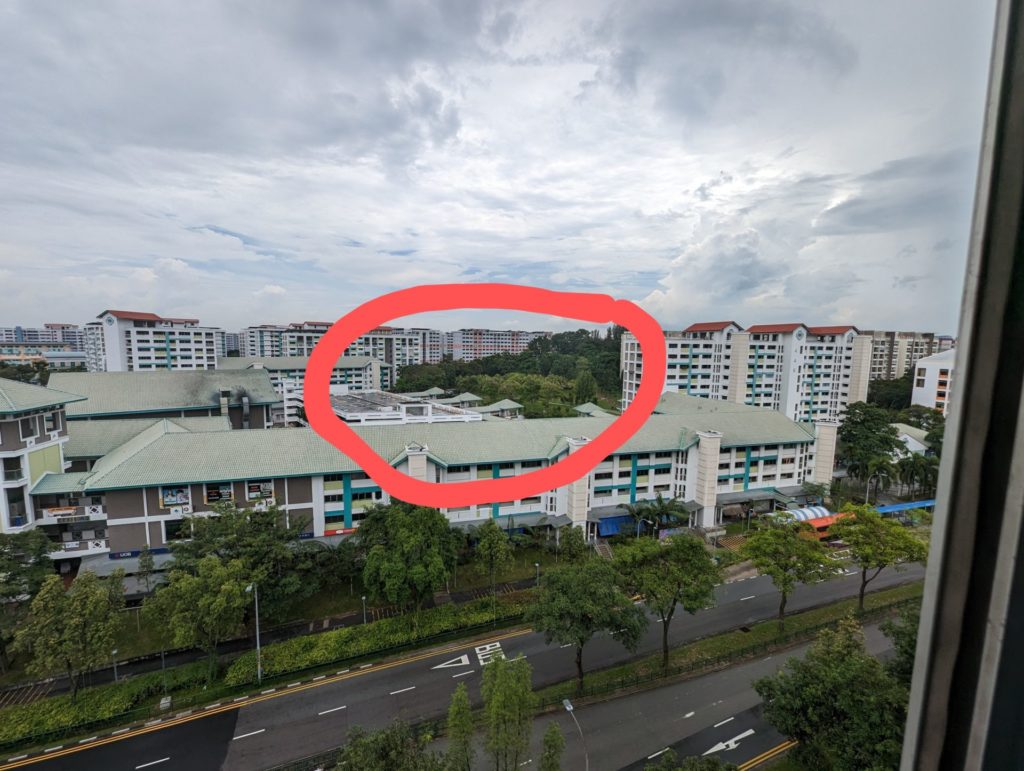 Overall, photos taken by the Pixel 7 Pro observe natural colours, are well-produced and offer clear details.
Night-time shots
The Google Pixel 7 Pro's upgraded Night Sight mode is excellent too.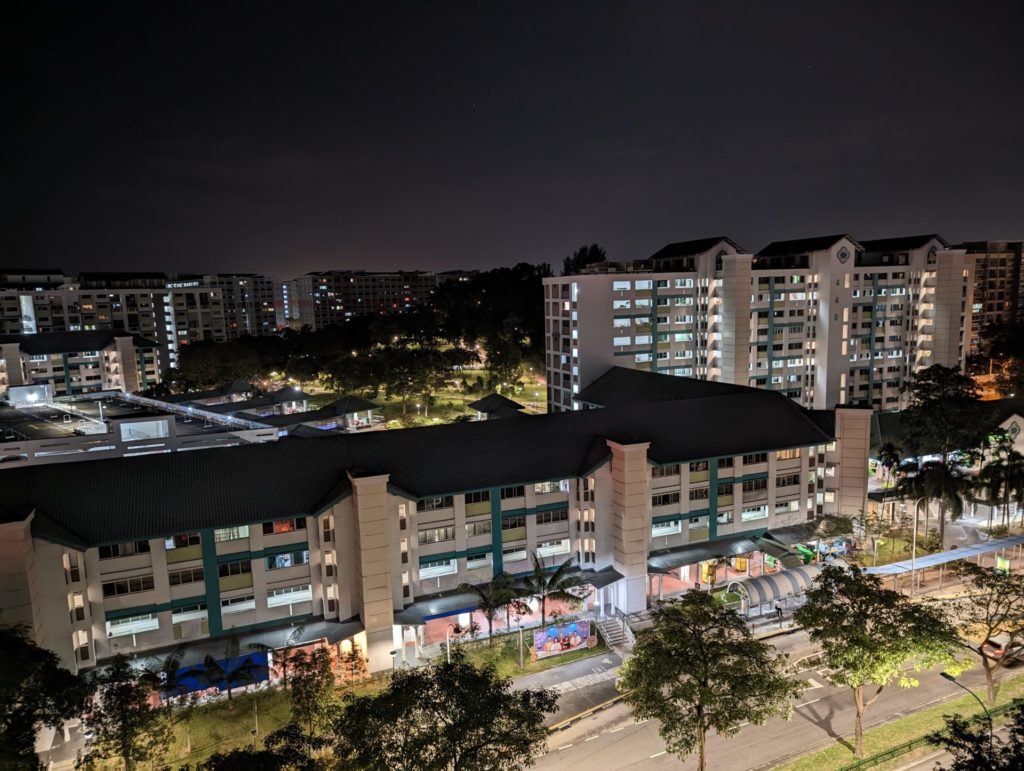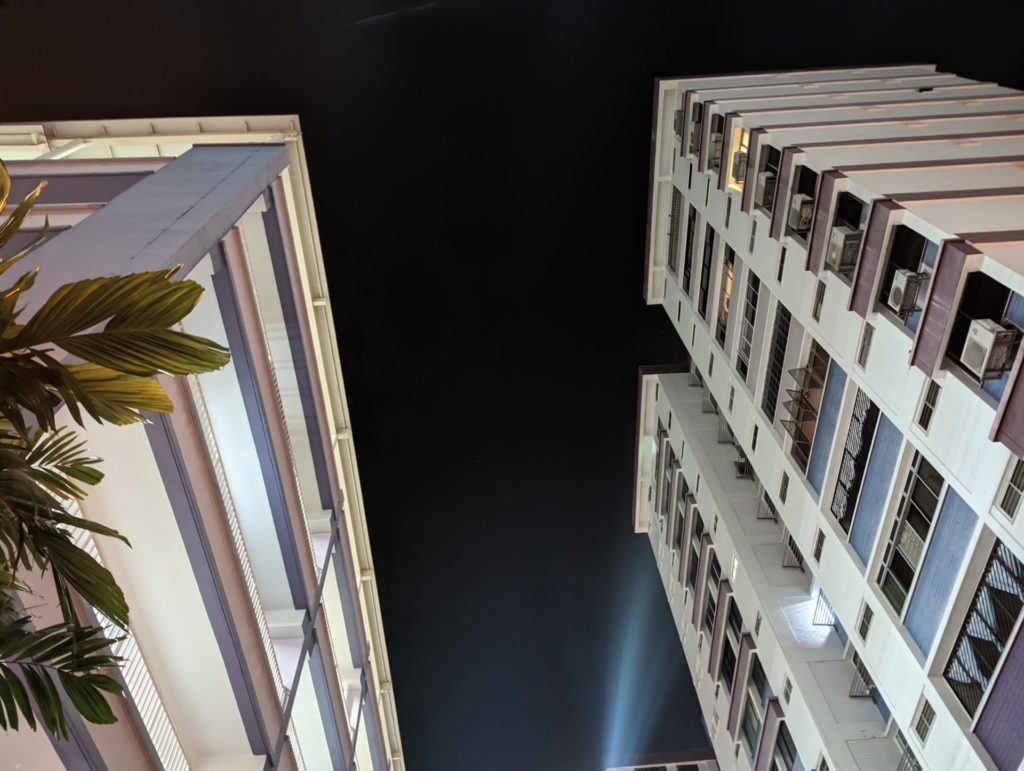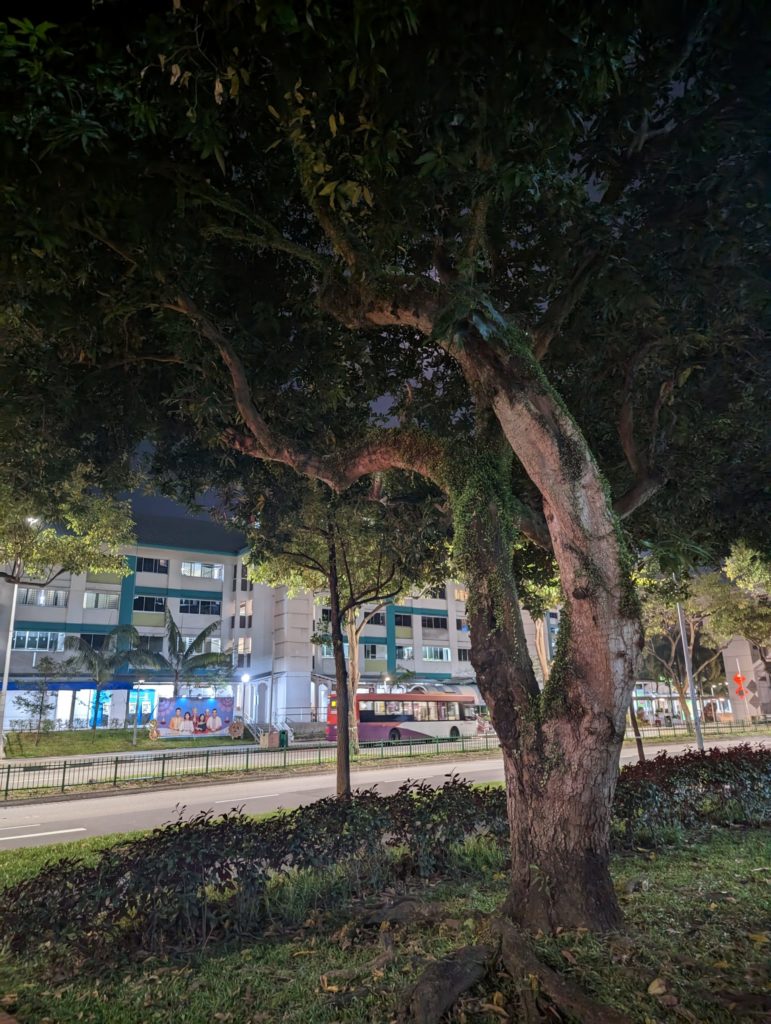 In a ridiculously pitch-dark environment, the device is able to produce a decent photo that retains some details.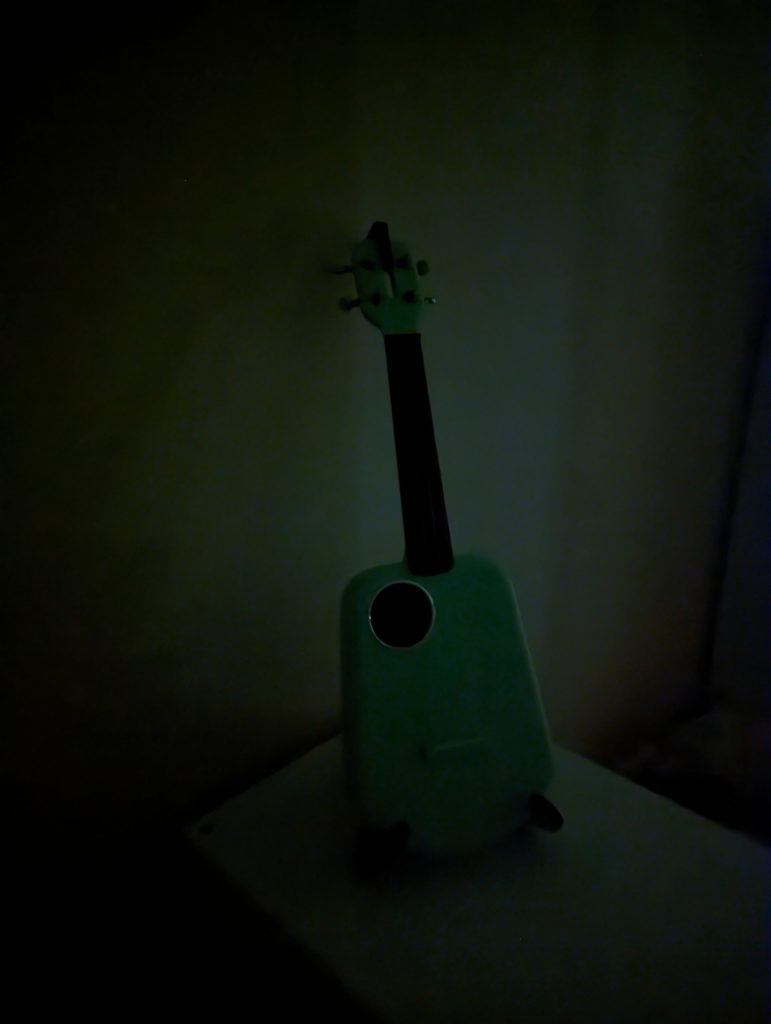 Video
Google version of the iPhone 13's Cinematic mode is called Cinematic Blur. This gives your videos a bokeh effect similar to a portrait photo. When you pan the camera or when the subject moves, it follows the subject.
Active Stabilization is also new. It offers stabilization for your otherwise shaky videos, such as when you're running. Comparing the two videos below, we can see that the Pixel 7 Pro already does a good job stabilizing footage out of the box. With Active Stabilization, it's just that much more steady.
Other cool stuff
With Google, that can't be all when it comes to its photography functions. Some other cool stuff that you'd love includes Photo Unblur and Guided Frame.
Photo Unblur is a feature that works to turn…well, unblur photos. The feature can improve blurry photos that suffer from mild to moderate motion blur, camera shake, and mild misfocus blur.
Photo Unblur can also relieve visual noise in an image and works on the whole image. The best part? Photo Unblur can work on older photos taken with other phones. Google's algorithms do a lot of cleanup work.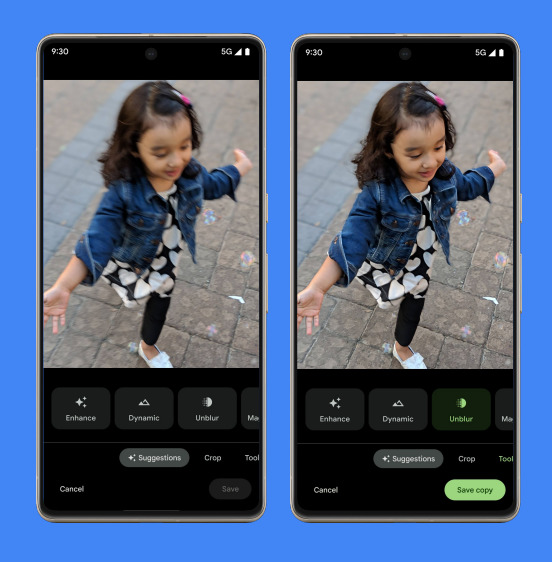 Unfortunately, this feature doesn't seem to have landed on the review unit that we got. The suggestion to Unblur just didn't appear, and we tried it on various blurry photos. Nevertheless. it's definitely a great feature worth mentioning.
Additionally, Google added a function called Guided Frame that is intended to assist people who are visually impaired in taking selfies by guiding them into the shot using audio cues.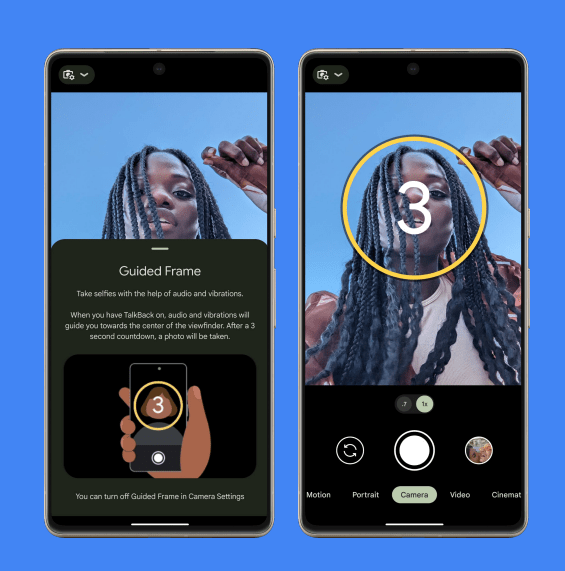 This is a crucial tool for accessibility. Simply enable all of the corresponding accessibility features, such as TalkBack, launch the camera, and the phone will inform you of the number of faces it has identified and whether the situation is suitable for a selfie. Once it is, a three-second countdown starts before the picture is taken.
Once again, impressed.
Google Pixel 7 Pro: Software and special features
It shouldn't come as a surprise that the Pixel 7 Pro ships with Android 13 out of the box since it has been available for older Pixel devices since September. Google has stated that the Pixel 7 Pro will receive security updates for five years and three years of Android OS updates.
The interface design of Android 13 that Google uses is very simple, consistent, and user-friendly. It looks good and makes sense.
At first glance, the software appears to operate similarly on the Pixel 6 Pro and all other compatible Pixel devices. However, if you dig a little deeper, you'll discover a ton of cool features that are unique to the Pixel 7 Pro, possibly thanks to Tensor G2.
The Pixel 7 Pro's upcoming feature drops, which Google refers to as "Feature Drops," could be very interesting. For instance, Google is introducing a Clear Calling feature that will improve the quality of calls on the Pixel 7 Pro and Pixel 7, as well as on the older Pixel 6 and Pixel 6 Pro devices.
The Call Assist suite, which debuted with Call Screen, is expanded with the Pixel 7 Pro. This exclusive Pixel feature allows you to screen calls before answering them. You can see and/or hear the caller making a declaration to you in real-time. It's a fantastic way to filter out scammers, annoying family members, and screen robocalls.
With the Pixel 7 Pro, Call Assist's Direct My Call feature, which records business call directory options so you don't have to keep track of them all, receives an upgrade. The options will now be displayed prior to the automated voice reading them to you. Impressive.
Additionally, Google Assistant can now suggest relevant emoji, even if you don't remember their names.
There's just so much to look forward to with regards to Google's software on the Pixel 7 Pro. And that is how you should feel when you get a new device.
Google Pixel 7 Pro: Battery
A large part of the Google Pixel 7 Pro's amazing battery life can be attributed to its 5000mAh battery. Even with heavy use, I typically have 40% or more battery life left at the end of the day.
The wired and wireless fast charging speeds have also been increased to 30W. Unfortunately, it doesn't come with a charger in the box. Also, to get a full charge, it took us about an hour and 45 minutes, which is, by today's flagship standards, slow.
The Pixel 7 Pro also support Battery Share, which allows you to use stored power to charge up your other devices – like the Pixel Watch or earbuds.
Google Pixel 7 Pro: Pricing and availability
Just like last year's launch prices, the Pixel 7 (128GB) starts at S$999, and the Pixel 7 Pro (128GB) starts at S$1,299.
Online pre-orders are available now through the local Google Store and third-party e-commerce sites like Amazon Singapore, Courts Online, Challenger Online, and Shopee.
Google Pixel 7 and 7 Pro are available online and in physical stores (Courts, Challenger) from 13 October 2022 onwards.
Any purchase of the Pixel 7 or Pixel 7 Pro comes with a S$250 coupon for your next Google Store purchase. Additional perks, promotions, deals and vouchers from your favourite e-commerce sites are located on their respective pages.
Model
Storage
Colours
Price (in SGD)


Google Pixel 7


128GB

256GB
Snow, Lemongrass, Obsidian

Obsidian
S$999

S$1,129
Google Pixel 7 Pro

128GB

256GB

Snow, Hazel, Obsidian

Obsidian
S$1,299

S$1,449
Official phone case (Pixel 7)
——–
Licorice, Limoncello, Marble Grey
S$44.99
Official phone case (Pixel 7 Pro)
——–
Licorice, Hazel, Marble Grey
S$44.99
Verdict
The flagship smartphone market is highly competitive, especially among Android phones. The Pixel phone line from Google has a devoted following among those who love photography, stock Android, and Google-only software features.
A strong contender, the Pixel 7 Pro provides some of the most powerful tools available on a contemporary smartphone. From a refined design to the powerful tensor G2 to crazy capable cameras, the Google Pixel 7 Pro makes better better-er.