So you've finally caved – you've seen your friends embrace that robot-vacuum-cleaner-life and want to jump on board too. We get it: an autonomous device that cleans your floor for you? Sign me up. But the world of robot vacuum cleaners is a large and often complicated one. If you're looking for a smart robot vacuum cleaner that won't have you breaking the bank, the ILIFE A80 Max Mop is worth checking out.
Read on to find out all the boxes that the ILIFE A80 Max Mop ticks and where it misses the mark.
ILIFE A80 Max Mop: Specifications
| | |
| --- | --- |
| Model | A80 Max Mop |
| Color | Blue |
| Suitability | Tile, hardwood, carpet |
| Dimension | 330 x 320 x 77mm |
| Net weight | 2.6kg |
| Dustbin capacity | 450ml |
| Water tank | 300ml |
| Cleaning time | ≥ 100min |
| Charging time | ≤ 360min |
| Power | 100-240VAC 50/60HZ 22W |
| Charging type | Auto / Manual |
| Working voltage | 14.4V |
ILIFE A80 Max Mop: Inside the box
Upon unboxing the A80 Max Mop, you'll find:
Robot vacuum (with dust bin and HEPA filter installed)
Charging station with adaptor
Spinning side brush
Remote control
Mopping tool
User manual
ILIFE A80 Max Mop: Design and look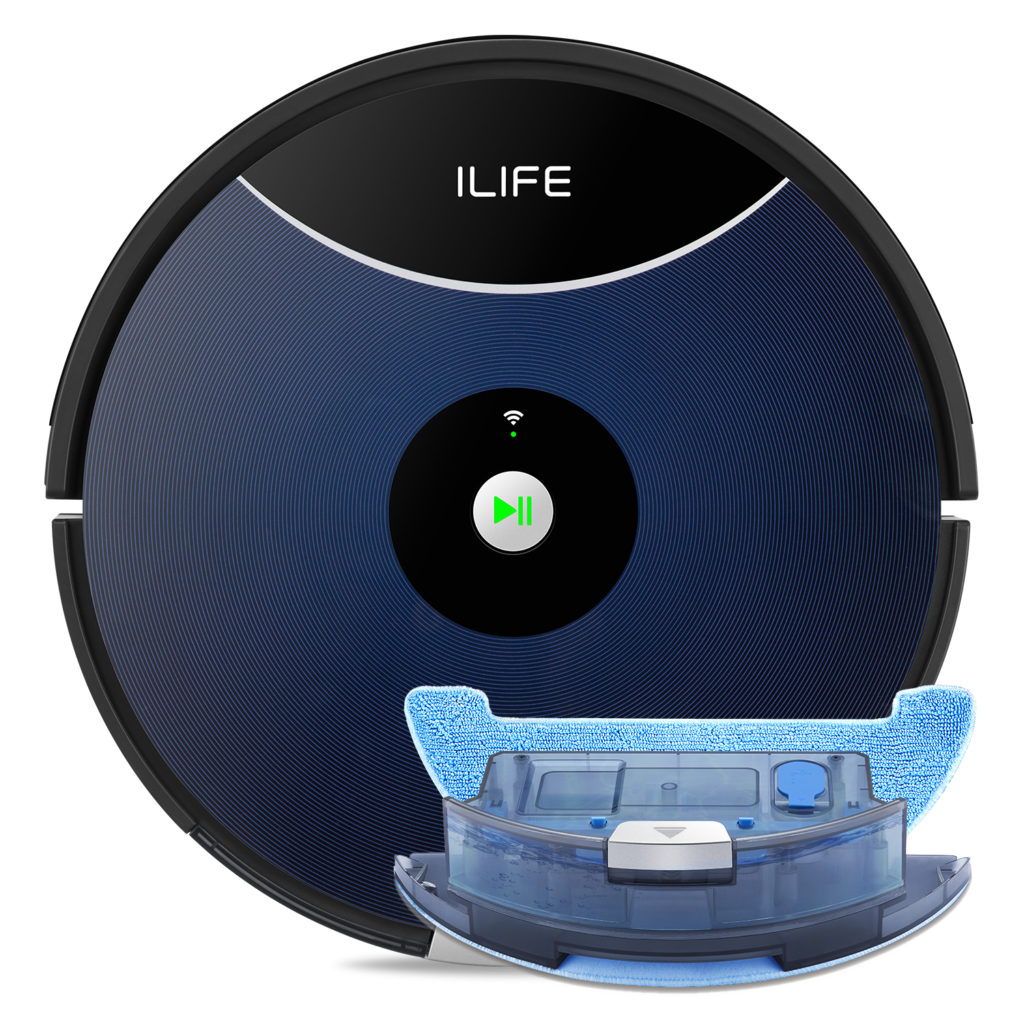 Like most robotic vacuum cleaners you see in stores, the A80 Max Mop sports a circular body with minimal buttons and controls. The robot sees a glossy top and a matte black rim around its body. There is also a bumper on the front of the vacuum to protect your furniture from damages.
The only button you'll find on top is a start/pause button. To turn on the vacuum, toggle the switch on the side.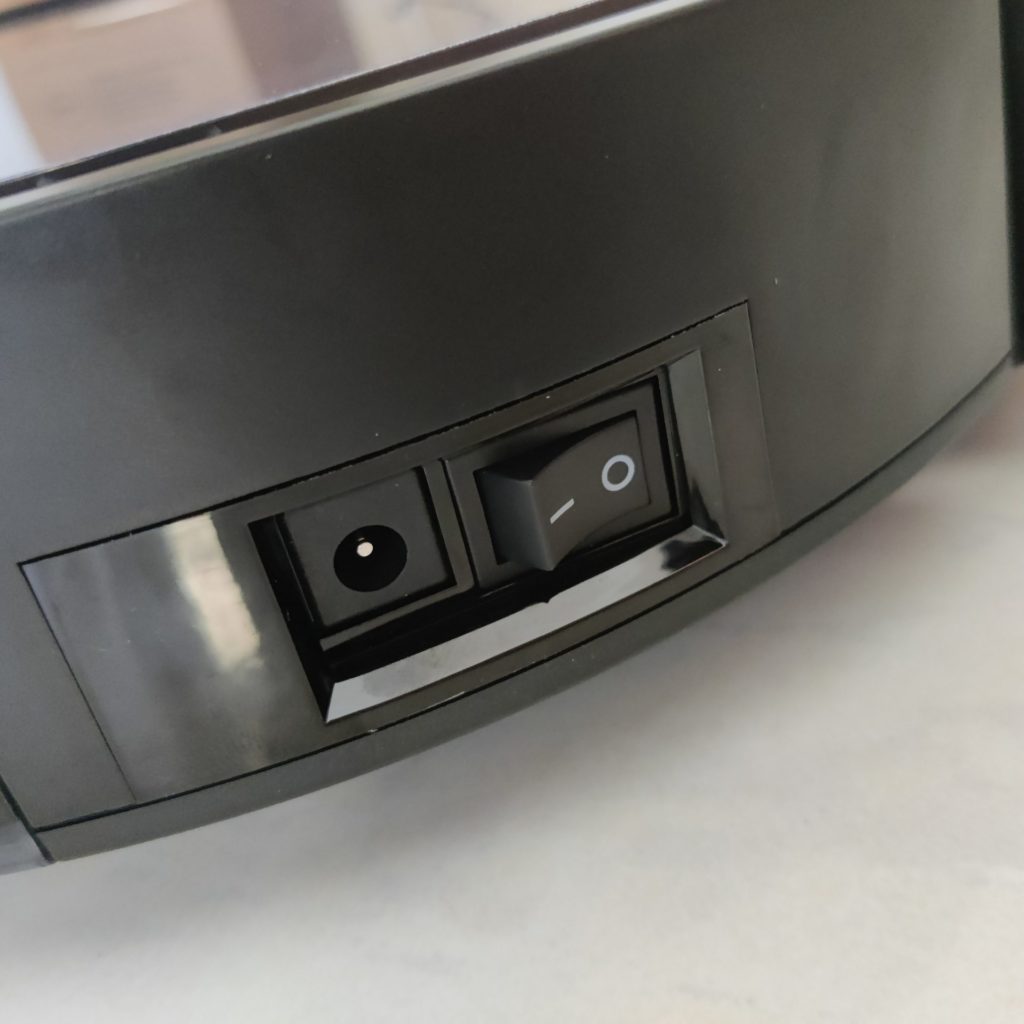 The dust bin is easily released with a silver button at the side of the vacuum.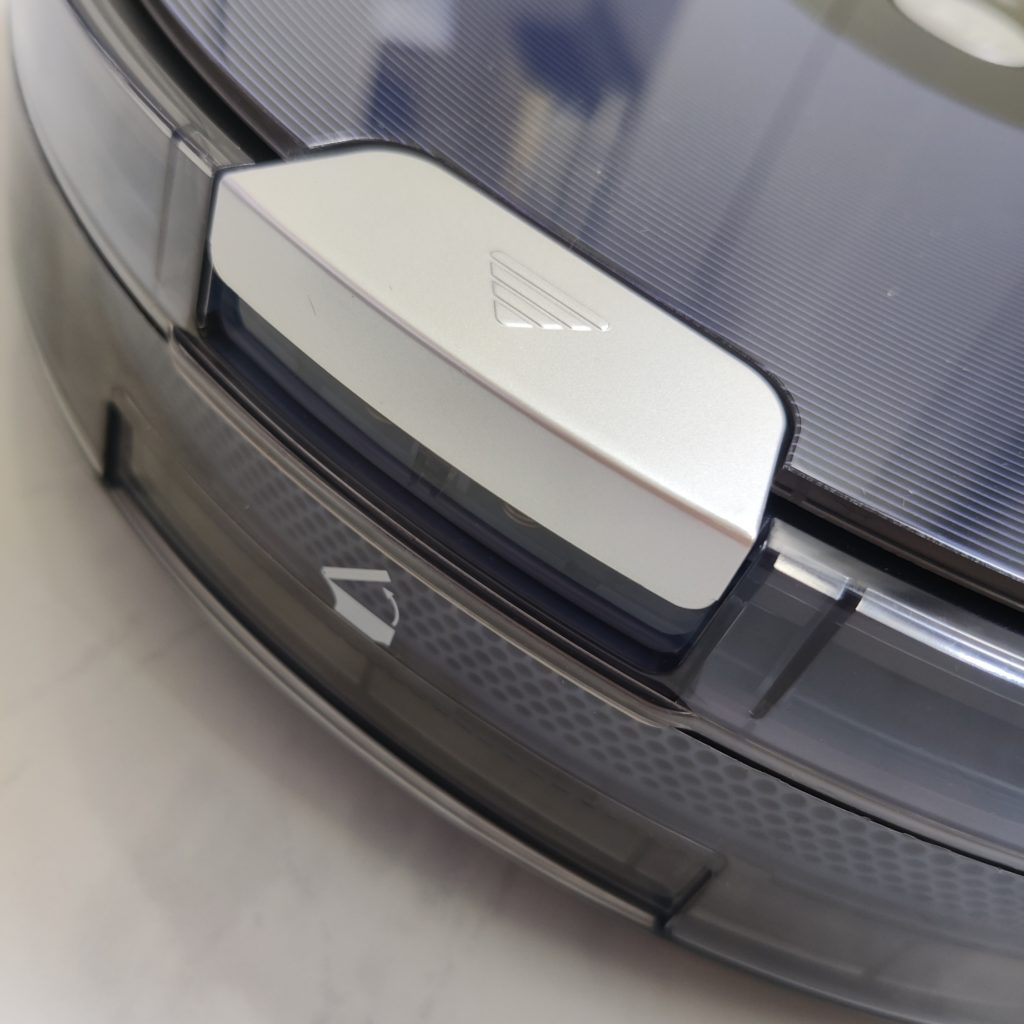 Turn the vacuum over and you'll find the components that will be essential to keep your home clean: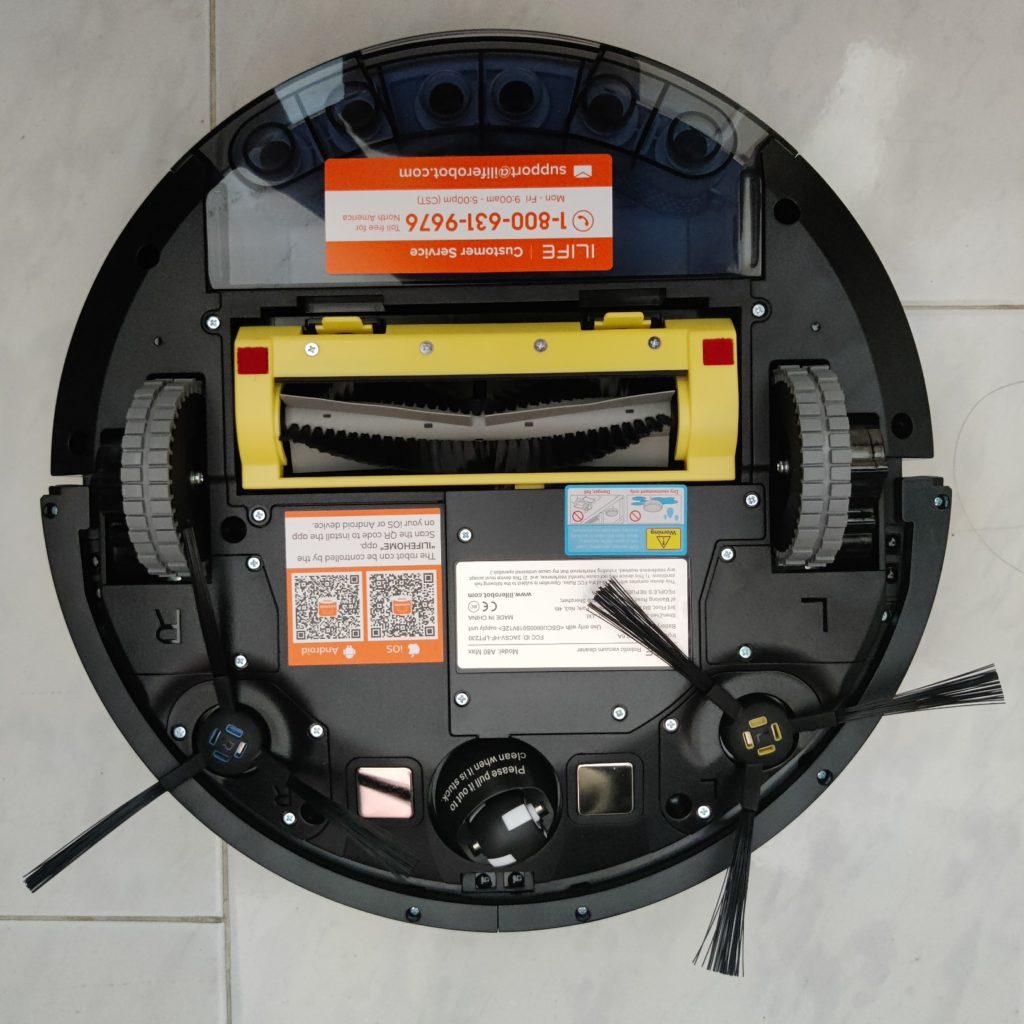 Side brushes: Dual rotating side brushes grab dirt from corners and edges and draw it into the cleaning path, where it is sucked up by the center brushroll
Wheels: Two larger ones surrounding the brushroll and one smaller directing wheel in front that allows it to traverse flooring changes and tight corners
Contact sensors: Two contact sensors on the left and right of the front directional wheel to alert the vacuum when it has docked properly on the charging station.
Edge sensors: Prevent the A80 from driving off edges or stairwells
Brushroll: Typical spiral bristle brush
ILIFE A80 Max Mop: Setting it up
Can't wait to set up your new vacuum cleaner? Fortunately, ILIFE has made the process pretty quick and fuss-free. To get started:
Remove all packaging
Install the filter, brushroll, and spinning brush
Charge up the device
Connect the A80 Max Mop to the app (optional)
Clean!
ILIFE A80 Max Mop: Controlling your device
We like that ILIFE made it convenient to control the device. There are three ways you could do that.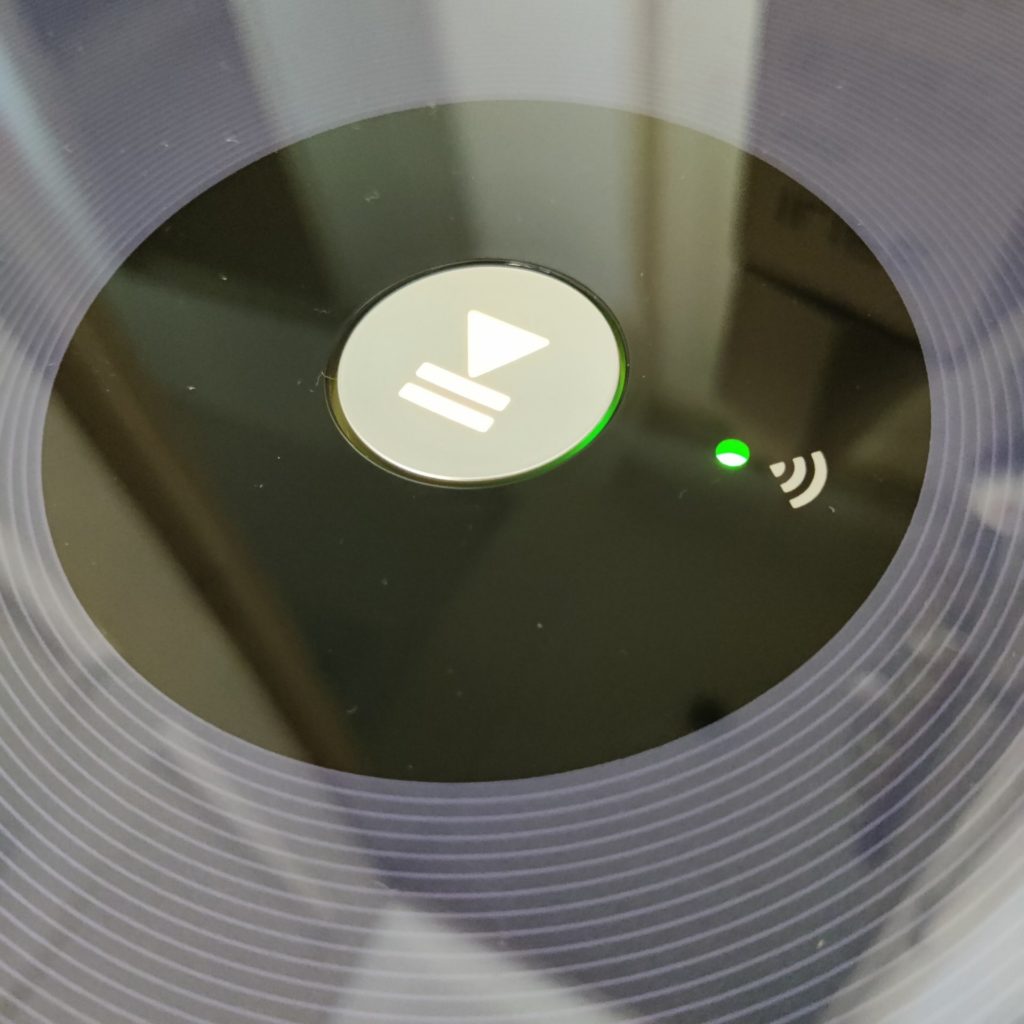 Firstly, the top of the vacuum has a simple push-button that allows you to quickly start, pause, or stop a cleaning cycle.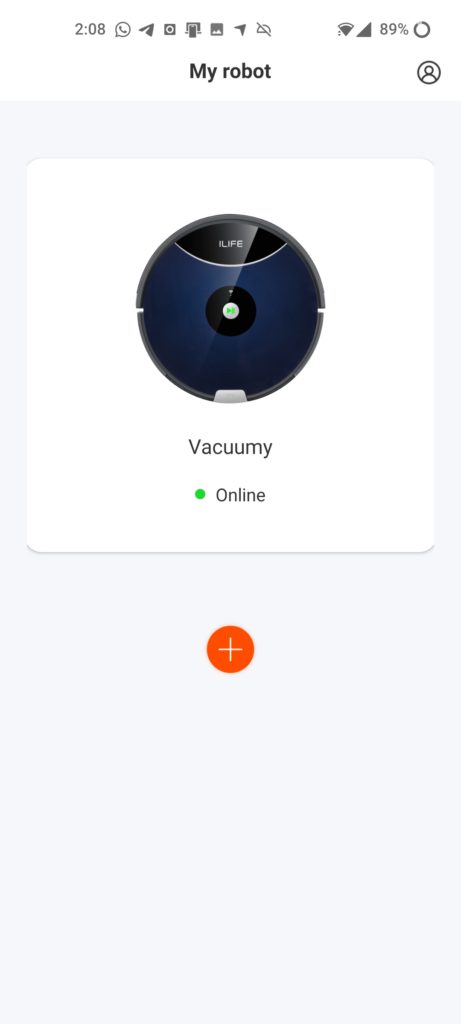 Secondly, you may download the ILIFE app and use your phone to operate the A80 Max Mop by connecting it to your local WIFI network. The app offers additional features that we'll talk more about in a later section.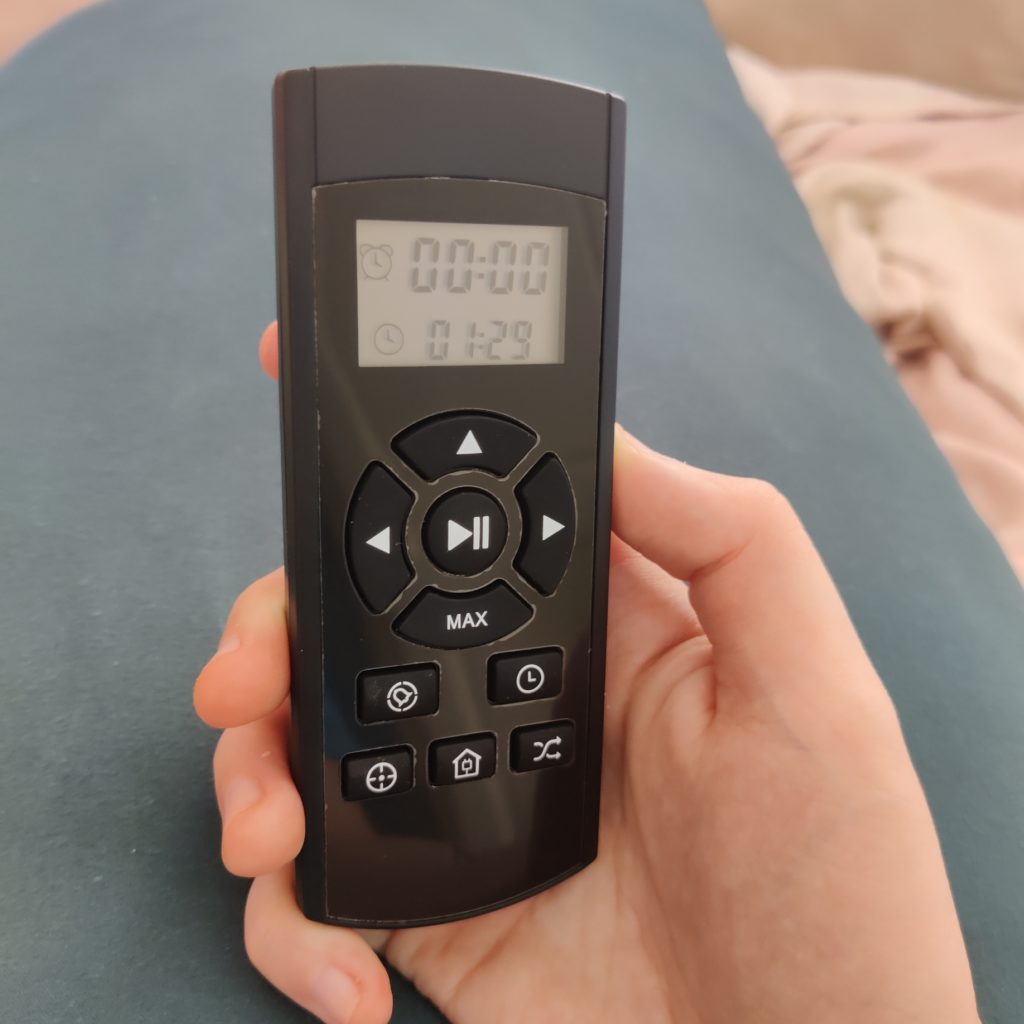 Thirdly, if you aren't a fan of apps, you could choose to use a remote control with the A80 Max Mop. You do not have to setup wireless smartphone control. Simply use it to:
Start or pause a cleaning cycle
Max Clean
Change mode
Manual navigation
Schedule a cleaning
Return to the charging dock
ILIFE A80 Max Mop: Features
Let's look at the key features of the vacuum and whether or not the device lives up to ILIFE's claims and promises.
Multiple cleaning modes
The A80 Max Mop is equipped with a floating 2-in-1 roller brush that keeps constant contact with uneven surfaces with the self-adjustable brush. The 2-in-1 combination of bristles and rubber is great for fine dust, large particles and pet hair. It also offers a fair amount of suction power (2000Pa) for easier cleaning.
In addition to these cleaning features, the vacuum comes with different cleaning modes that have been designed for targeted cleaning.
| | |
| --- | --- |
| Path Mode | To clean larger spaces in a straight path |
| Spot Mode | With intense suction, the spot mode is great for cleaning a small area of focus |
| Edge Mode | To clean corners and edges |
| Classic Mode | Default mode that can switch between modes for optimized cleaning |
| Max Mode | Maximum suction to clean the dirtiest areas of the home |
In terms of cleaning, the A80 Max Mop did its job pretty well, and was able to get into the nooks and crannies of the home. Its circular body enables for tight 360° turns, and the wheels smoothly transition between different types of flooring.
Auto Carpet Boost
The A80 Max Mop also has a Auto Carpet Boost function that increases suction power once a carpet is detected. This helps in the loosening and lifting of embedded dust and debris.
On our test, however, the vacuum could not clean and go over a furry floor mat. As you'll see the vacuum merely pushed the floor mat along its path.
We tried placing the robot right above the mat to see if that would work. Unfortunately, an error message was displayed and the robot seemed to have given up. Perhaps the mode works only with large, flat carpets and not floor mats.
Anti-Collision & Anti-Dropping technology
The A80 Max Mop does not come with an on-board camera that higher end vacuum cleaners are equipped with for better navigation. However, ILIFE claims that the robot comes with Smart Gyro Navigation and a full set of sensors that allows it avoid accidental falls and reduces bumping while cleaning.
On our test, the vacuum was able to successfully avoid colliding into (and potentially damaging) furniture and random items that were in its way. Check out how the robot did in this messy obstacle-course-like home in the video below:
The ILIFE app
ILIFEHOME, the accompanying app to the robot vacuum cleaner, isn't the prettiest looking app – but it does its job. With clear instructions and a simple design, it's easy to set up and pretty straightforward to use.
On the app, you can create a cleaning schedule, see a cleaning map report, view your cleaning history, adjust the suction power of the vacuum, toggle cleaning modes, and manually drive the robot. It's also nice that you can see how much battery is left in the robot via the app. You won't be able to see the exact percentage, though.
It is convenient that you can easily adjust the suction power on the vacuum via the app even while device is off cleaning. The changes will be saved and applied immediately.
Battery life
ILIFE claims that the device has a runtime of about 100 minutes, which is accurate, based on our test.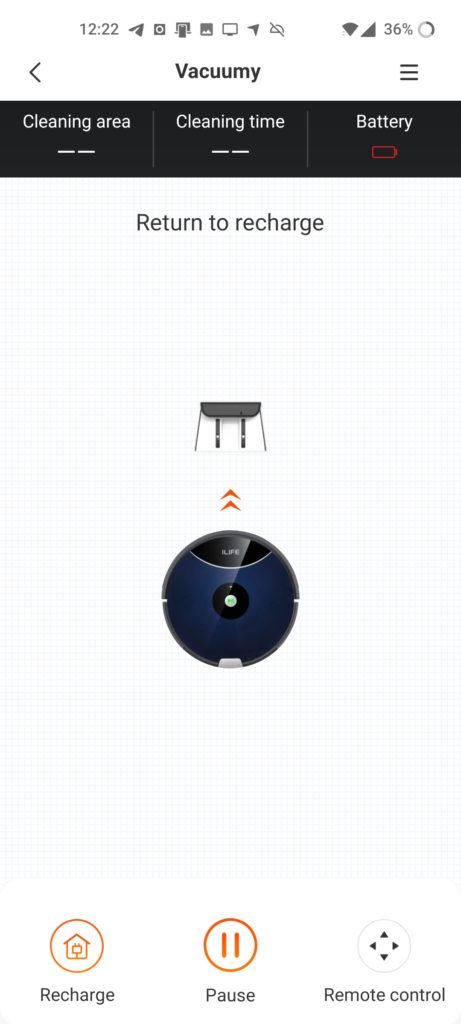 While that's alright, we wished ILIFE could've packed in a larger battery especially considering that the robot does not come with a recharge and resume feature for it to charge up in the middle of a cleaning cycle and then return to the last spot it cleaned after the battery is recharged.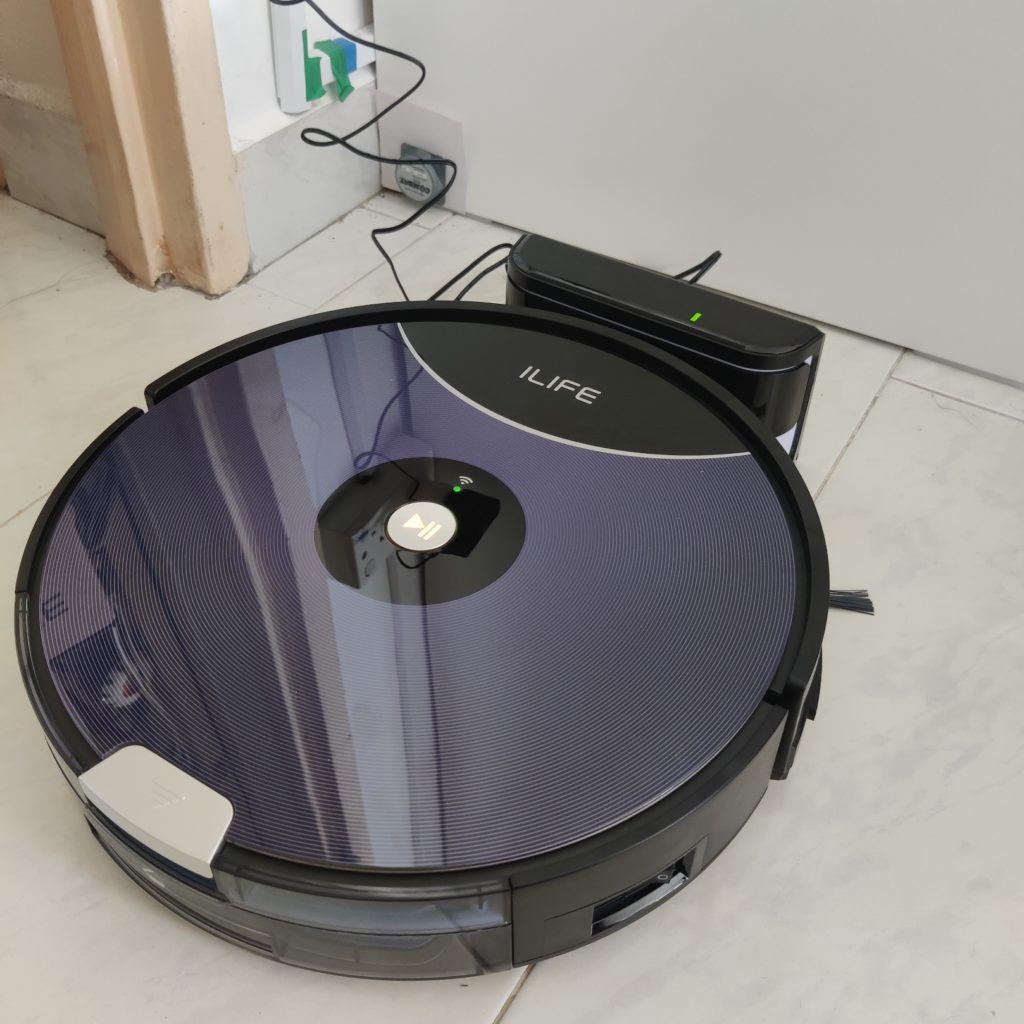 It is worth mentioning that the adaptor for the charging station is a two-pin adaptor. We also wished there was some sort of indication as to the time left to full charge. The app merely states "charging now" – coupled with a battery indication without percentage, it is hard to tell how long you've got to wait.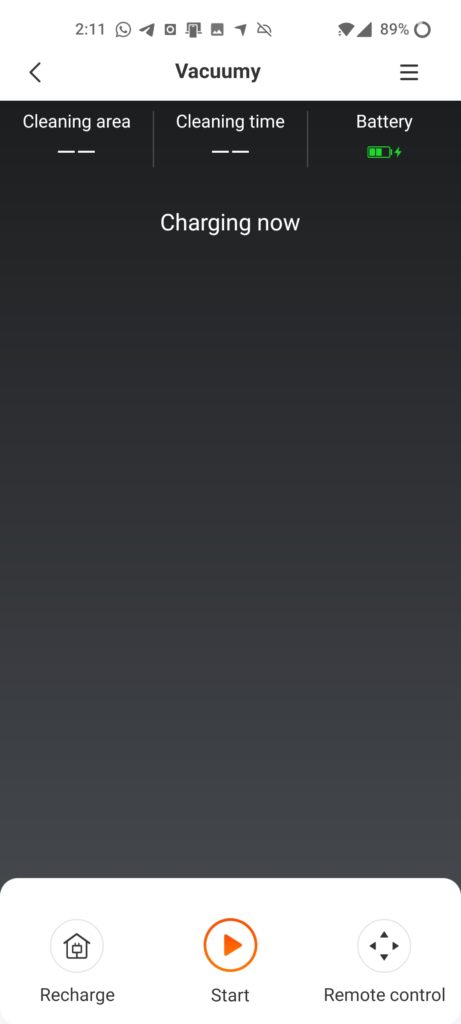 ILIFE A80 Max Mop: Pricing and availability
The ILIFE A80 Max Mop is available here at $349 at the time of writing.
ILIFE A80 Max Mop: Should you buy it?
Without being too expensive, the A80 Max Mop offers great performance, a good amount of features and multiple control options. If you're not into all the bells and whistles that a smartphone-controlled vacuum cleaner can bring, the A80 Max Mop would be more than adequate for you.
However, if you're looking for advanced features – think intelligent mapping, LIDAR sensors, automatic floor recognition, or home monitoring – you've got to look elsewhere.