11 March 2021, SINGAPORE – OPPO has set a new standard in smartphone excellence with its Billion Colour Find X3 Pro that is officially launched today. Packed with industry-leading features, Find X3 Pro stands out with its Full-path 10-bit Colour Management System and True Billion Colour Display. Find X3 Pro comes with not just one, but two Billion Colour flagship cameras and its impossible curve and Space Age Design also creates a high-end and sleek look for the phone.  Equipped with OPPO's flagship Qualcomm® power and best-in-class VOOC Flash Charging, the Find X3 Pro is the new benchmark for smartphones.
"We took inspiration from the depths of the cosmos, both from the past and the future to deliver the OPPO Find X3 Pro. The Find X3 Pro is created to fit seamlessly into our OPPO users' life and allow them to experience the wonders of both their physical and imaginative worlds. Every aspect of the phone is designed to be powerful and flexible, immersive and always sparking beautiful emotions with our Billion Colour brilliance," said Lie Liu, President of Global Marketing, OPPO.
Space Age Design; Futuristic Aesthetics
The Find X3 Pro is designed to be sleek with a single piece of glass that flows seamlessly in a continuous curve, and a near-impossible 2,000 control points mapping its perfect shape. The result is a phone that combines industry-leading engineering with unique style. It is also super-slim and lightweight, measuring just 8.26mm deep and weighing 193g, and slides easily into the pocket, sitting naturally in-hand, while being IP68 water and dust-resistant.
The Find X3 Pro in Blue features a new anti-glare matte finish, frosted to a precise level of 85% opacity. With its dual-tone and satin finish set against a high-gloss camera surround, the Find X3 Pro in blue creates a rich visual and tactile contrast.
If Blue is smooth and unique, the Find X3 Pro in Gloss Black is the epitome of demure, classic elegance. Its rich porcelain glaze bends light and celebrates the phone's exquisite angles, while the ceramic-like finish creates the truest mirror black for a high-end look.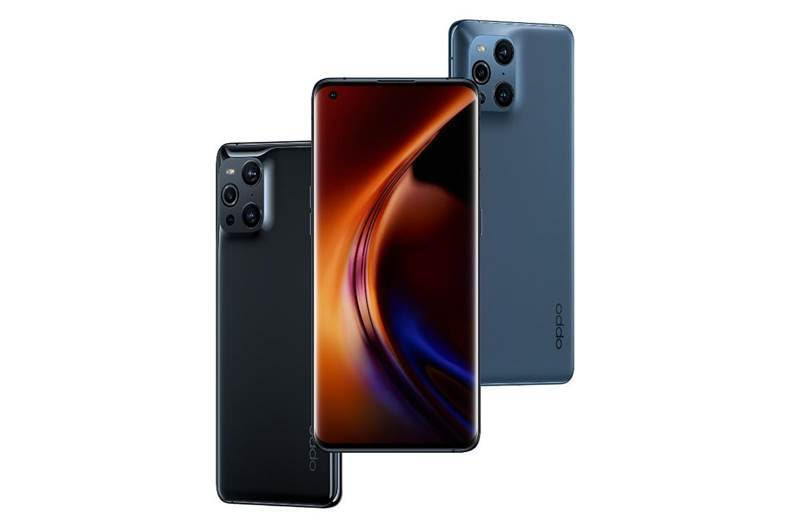 True Billion Colour Display
The true Billion Colour QHD+ (3216 x 1440) OLED display of the Find X3 Pro allows OPPO users to see the world through the phone. A comfortable, expansive 6.7-inch screen that is low-on-bezel and high on impact is combined with OPPO's Full-path 10-bit Colour Management System to bring users breath taking visuals.
With a crystal-clear 525PPI pixel density and peak brightness of 1300 nits, OPPO Find X3 Pro display is sharp and bright. With a staggeringly broad 5,000,000:1 contrast ratio, the phone is capable of displaying tones that are virtually lifelike. The quality is also undeniable, with a colour accuracy rating of 0.4 JNCD, and A+ DisplayMate certification.
The Find X3 Pro's display can natively deliver a 5 to 120Hz adaptive refresh rate thanks to its power efficient LTPO OLED panel. This ensure that visuals glide and flow smoothly while saving power when users play multiplayer games, scroll through social newsfeed or read an eBook.
Billion Colour Photos and Videos
Professional photographers change lenses, not camera sensors, and that is exactly what the Find X3 Pro does. Inspired by DSLRs, Find X3 Pro does not force users to settle for a smaller sensor when they want to switch between their two most-used lenses – wide and ultra-wide.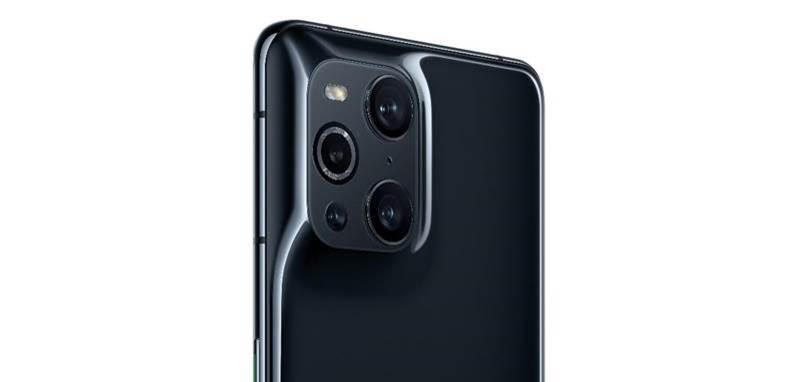 Both the Find X3 Pro's wide and ultra-wide cameras feature an IMX766 50MP sensor that is co-engineered with Sony to capture rich, Billion Colour images and videos. Combining high-resolution with intelligent autofocus and a 4cm macro focus distance, the Find X3 Pro can capture every detail of the subject be it in the day or night.
With a 60x magnification Microlens, the Find X3 Pro can shed light on photography details like never before. Adding Billion Colour 4K 10-bit video recording to its arsenal and log capture, filmmakers and social media lovers will be able to enjoy steady, rich and striking footage.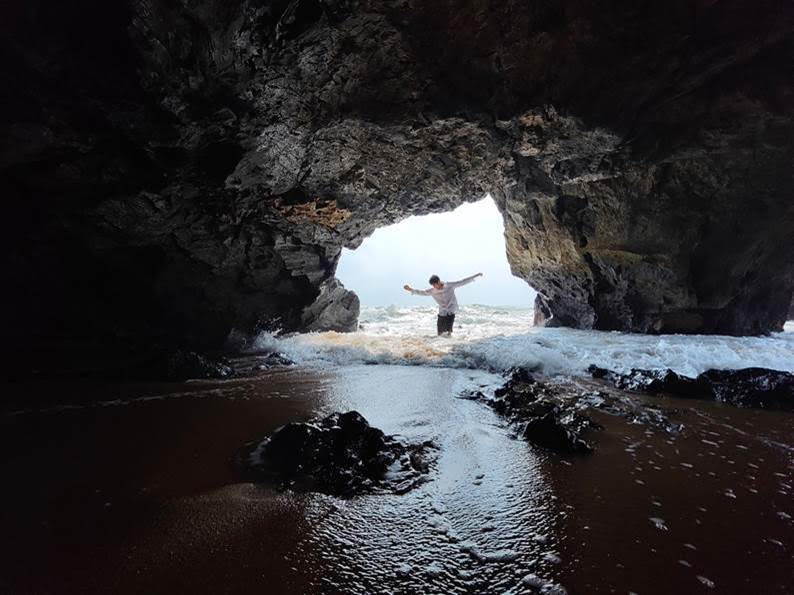 Powerful Performance with Worldwide 5G Support
The Find X3 Pro is a flagship phone that keeps its cool under pressure. Powered by a new Qualcomm® Snapdragon™ 888 processor, it is supercharged to handle even the most demanding games, with a 64-bit octa-core chipset offering CPU speeds of up to 2.84GHz — a 25% performance boost over its predecessor. Adreno 660 GPU also delivers graphics that enjoy a 35% improvement in rendering performance, while the Find X3 Pro's ultra-thin, ultra-efficient vapour chamber cooling system keeps temperatures down.
Featuring Dual Mode 5G, the Find X3 Pro supports NSA and SA 5G networks for reliable speed in more places. It also supports 13 5G bands – one of the highest numbers among flagship smartphones for users to enjoy 5G speed when streaming HDR 10+ content or listening to music with the Dolby Atmos powered stereo speakers, complete with Ambient Sound Detection.
Long Lasting, Fast Charging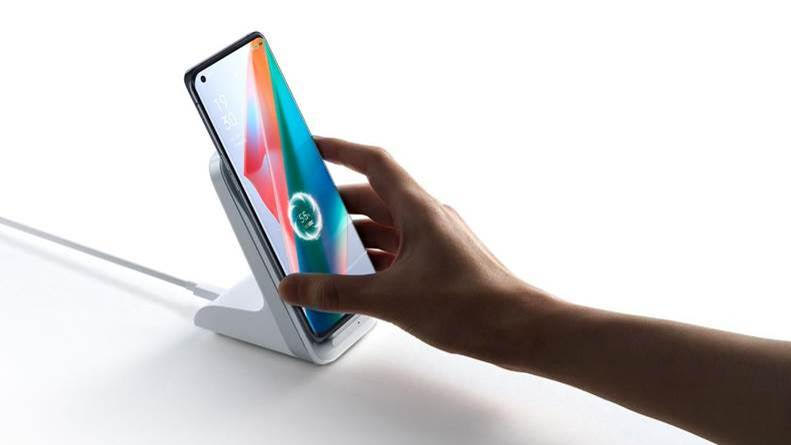 Despite its slender frame, a large 4500mAh battery has been fitted within the Find X3 Pro, delivering reliable, day-long power. With SuperVOOC 2.0 flash charging, the smartphone can be charged to 40% power in just 10 minutes. More interestingly, with the 30W AirVOOC wireless flash charging first introduced in the Find X3 Pro, it only takes users 80 minutes to fully charge the smartphone. All of these have been made possible with the TÜV Rheinland Certified Safe Fast-Charge System.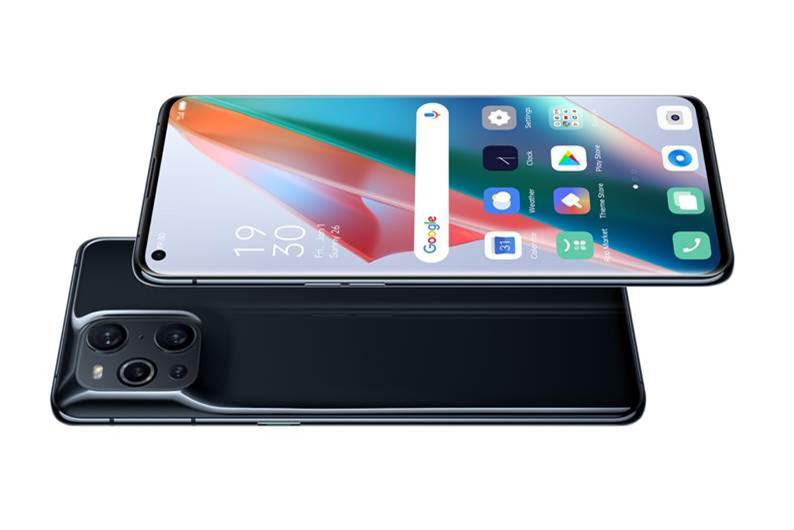 ColorOS 11.2: Make Life Flow
OPPO's human-centric interface, ColorOS 11.2, combined with Google's Android 11 operating system to deliver an elevated smartphone experience and top-notch privacy features, while maintaining full access to the Google Play Store and its over three million apps.
ColorOS 11.2 is designed to be unique to each user. The Dark Mode is highly customisable, allowing users to choose between the light, as well as dark vibe and feel. Additionally, with the In-display Finger Sensor, users can biometrically unlock the Find X3 Pro with much ease, access their favourite shortcuts conveniently with Quick Launch apps, and also explore even more customisable options with just a swipe in from the right.
With Android 11 and ColorOS 11.2's latest privacy features, the Find X3 Pro provides users with even more control over their information, and with the System Cloner, users can ensure their work and personal information on the phone do not overlap, as this system creates two spaces within the smartphone.
For avid gamers, they will be pleased to know that the Find X3 Pro come with Game Space, OPPO's gaming toolkit that limits background interference, monitors phone temperature, ramps up performance and enables network acceleration for online games.
Human-centric Thinking
OPPO is honoured to have partnered with Hans Zimmer to create exclusive ringtones and notifications for the Find X3 Pro. Having scored more than 200 projects, Hans Zimmer's accolades include an Academy Award®, two Golden Globes®, three Grammys®, an American Music Award, and a Tony® Award.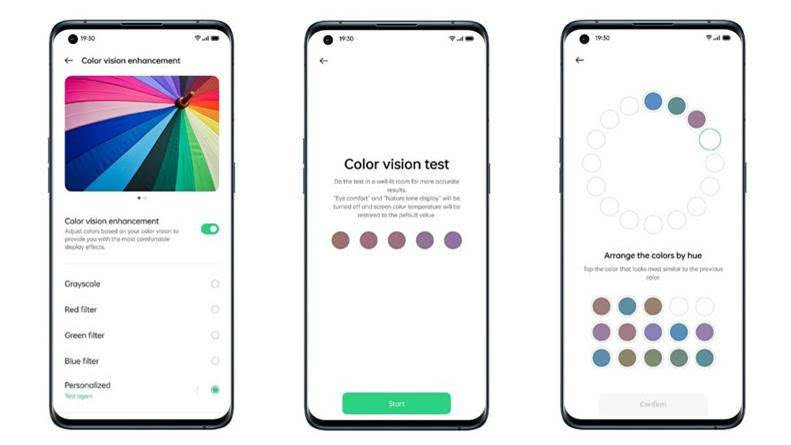 Colour vision deficiency affects one in 12 men, and one in 200 women. With Colour Vision Enhancement as part of ColorOS 11.2, OPPO has created a more comprehensive version of the Munsell 100 Hue Test, producing one of 765 potential screen calibrations, optimally colour-corrected for every Find X3 Pro user's eyes.
Keep up, keep connected with OPPO Watch and Enco X
OPPO also announced their latest software version 1.6 for OPPO Watch, the company's first smart wearable device powered with Wear OS by Google. This update introduces 18 new watch faces, including two that reflect the design language of the Find X3 Pro. The update also enhances synergy between the OPPO Watch and smartphones. Users can now locate their phone from their OPPO Watch, and use it to trigger the camera shutter, reducing camera shake and making group shots simpler. These updated features make the OPPO Watch even more versatile, and will be pushed via an update globally, today.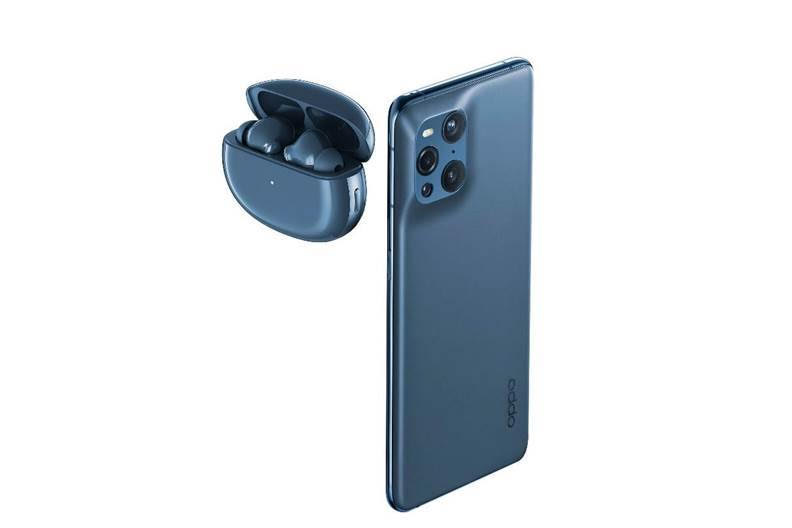 Building upon its rich audio heritage, OPPO Enco X marks the launch of OPPO's first premium wireless active noise-cancelling earphones, co-created with renowned, class-leading audio pioneer, Dynaudio. Enco X adopts OPPO's self-innovated DEEB 3.0 dynamic enhancement engine system, and supports LHDC codec, for high-end, immersive sound quality.
Introduction of OPPO premium service
OPPO will also be launching a premium service to provide better customer service for users of the Find X series, starting from the Find X3 Pro. The premium service includes international warranty service at service centres worldwide, exclusive 24/7 hotline, premium lane to skip queues, and exclusive Reno series backup devices for loan at the service centre. The First 3000 Find X3 Pro users to purchase OPPO Care at OPPO concept stores can enjoy 40% off with screen coverage extended to one year at $0 service fee. My OPPO App users who purchase Find X3 Pro can also redeem 1TB OPPO Cloud Space via the app – this is limited to the first 3000 redemptions.
Sales Information:
The OPPO Find X3 Pro is available in Blue and Gloss Black with 12GB RAM and 256GB storage at a retail price of S$1599.
Online pre-orders for OPPO Find X3 Pro on OPPO's Shopee and Lazada Flagship stores and Challenger online store, Hachi.Tech starts on 11 March from 11PM to 26 March.
Offline pre-orders of OPPO Find X3 Pro at OPPO Concept Stores and Challenger will start on 12 March from 11am to 26 March.
The OPPO Find X3 Pro will officially be on sale island wide across all channels including OPPO's concept stores, Shopee and Lazada Flagship stores, M1, Singtel and StarHub stores as well as authorised resellers from 27 March.
All pre-orders of the OPPO Find X3 Pro comes with a free bundle worth S$579 consisting of the OPPO Enco X true wireless noise cancelling earphones ($259), wireless charging stand ($119), Kevlar phone case ($69) and an exclusive service bundle which includes 1 TB cloud storage and VIP after sales care ($132).
Channel-specific promotions include:

Shopee: First 200 pre-orders paid with a HSBC credit or debit card between 11 March 11PM to 26 March will enjoy $50 off for purchase of Find X3 Pro.
Lazada: First 100 pre-orders between 11 March 11PM to 26 March will get an additional OPPO powerbank valued at $69 for free.
OPPO Concept store: My OPPO user can enjoy $100 off purchase of Find X3 Pro between 11 March 11PM to 26 March.
Challenger: ValueClub members can get $100 e-voucher when they purchase Find X3 Pro from the Hachi.Tech online store between 11 March 11PM to 26 March.
-END-