Microsoft today announced the general availability of Surface Pro 6, Surface Laptop 2, and Surface Studio 2 in Singapore.
Surface Pro 6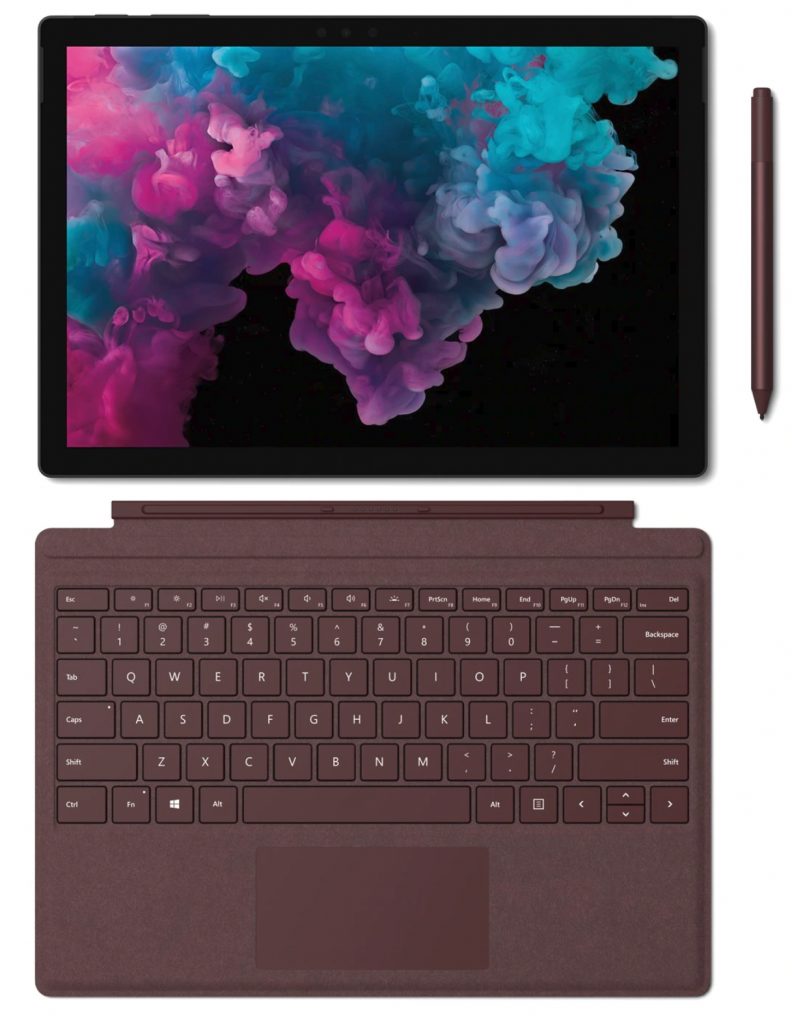 Surface Pro 6 is the most powerful Surface Pro yet, introducing the latest 8th generation Intel® Quad Core™ processor. At more than 67 percent faster than 5th generation Surface Pro, Microsoft has redesigned Surface Pro 6 to pack in power but keep the portability, versatility and all-day battery that fans love. Add in the luxurious Signature Type Cover and Surface Mouse, the device immediately transforms from a tablet to a laptop.
Featuring PixelSense™ Touch Display, Surface Pro 6 adapts to help users take their ideas to the next level and create your best work with Office 365 on Windows and features like intelligent inking. And to get more in their flow, users can take advantage of helpful time-savers, including password-free Windows Hello sign-in and Windows Timeline.
Surface Laptop 2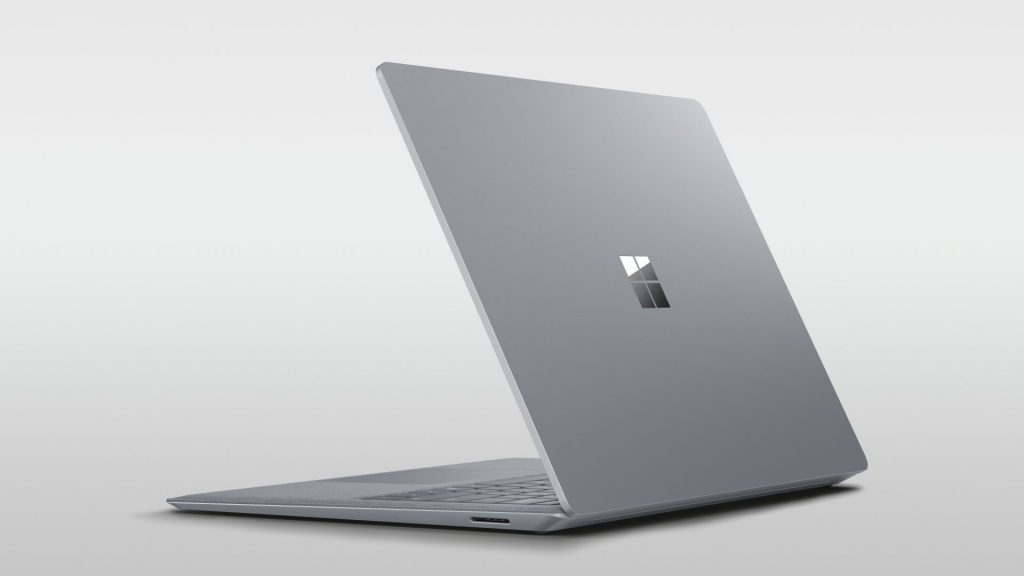 With boosted performance from the new Quad Core 8th generation Intel® processor, Surface Laptop 2 is an astounding 85 percent faster than the original Surface Laptop. Meticulously crafted with its premium design, PixelSense™ Touch Display, and best in class keyboard and trackpad, this new generation delivers the perfect balance of quiet beauty, performance and portability, without sacrificing the 14.5 hours of battery life users need to get through their day.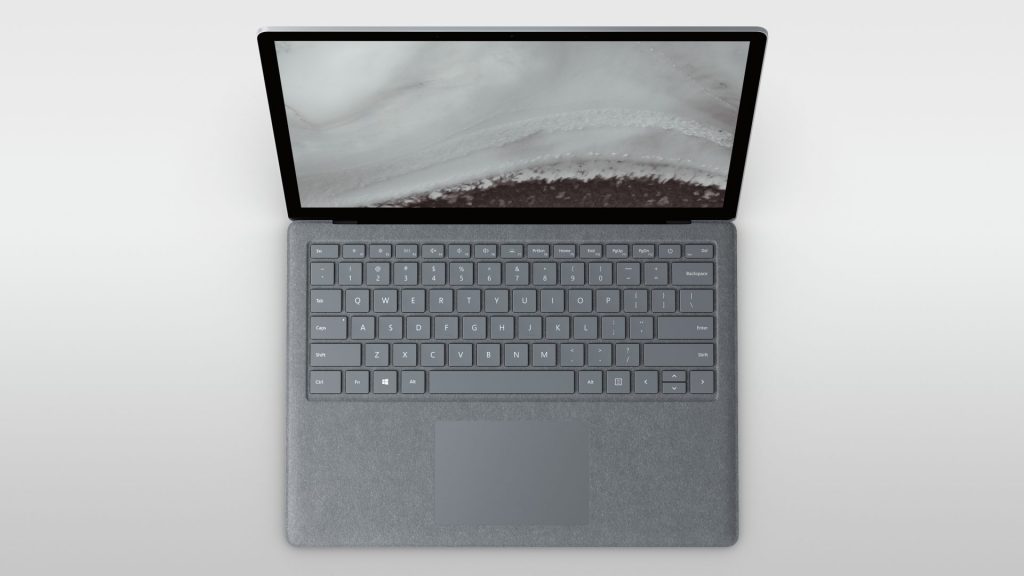 Surface Studio 2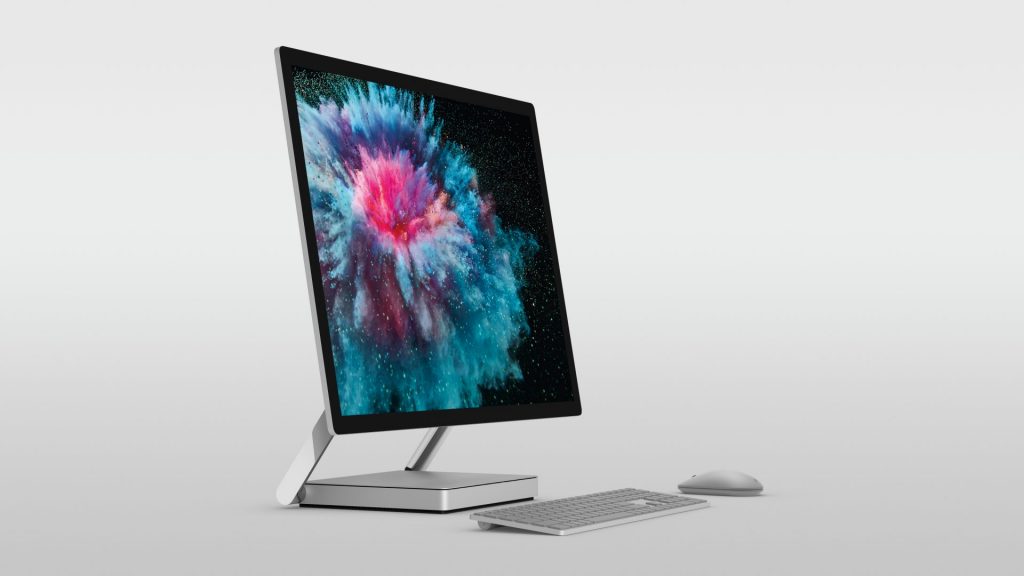 Surface Studio 2 is the most powerful Surface ever. It is built for creators who need vibrancy, high graphics performance, and fast processing, providing them with an immersive experience as the tech fades into the background allowing for space to focus.
Surface Studio users often need high end performance, especially graphics performance. Surface Studio 2 also delivers with next generation Pascal graphics and 50 percent faster GPU.
Surface Pro 6 (Available in Platinum only)
12.3" Intel® Core™ i5, 128GB SSD, 8GB RAM
S$1,398
12.3" Intel® Core™ i5, 256GB SSD, 8GB RAM
S$1,788
12.3" Intel® Core™ i7, 256GB SSD, 8GB RAM
S$2,268
12.3" Intel® Core™ i7, 512GB SSD, 16GB RAM
S$2,868
12.3" Intel® Core™ i7, 1TB SSD, 16GB RAM
S$3,488
Surface Laptop 2 (Available in Platinum only)
13.5" Intel® Core™ i5, 128GB SSD, 8GB RAM
S$1,528
13.5" Intel® Core™ i5, 256GB SSD, 8GB RAM
S$1,898
13.5" Intel® Core™ i7, 256GB SSD, 8GB RAM
S$2,368
13.5" Intel® Core™ i7, 512GB SSD, 16GB RAM
S$3,268
13.5" Intel® Core™ i7, 1TB SSD, 16GB RAM
S$3,988
Surface Studio 2 (Available in Platinum only)
28" Intel® Core™ i7, 1TB SSD BGA PCIe NVMe, 16GB RAM
S$5,548
28" Intel® Core™ i7, 1TB SSD BGA PCIe NVMe, 32GB RAM
S$6,688
28" Intel® Core™ i7, 2TB SSD BGA PCIe NVMe, 32GB RAM
S$7,618
Accessories
Surface Mobile Mouse
(Available in Platinum, Burgundy and Cobalt Blue)
S$54
Surface Pen
(Available in Platinum, Burgundy and Cobalt Blue)
S$148
Surface Dial
S$159
Signature Type Cover for Surface Pro 6
(Available in Platinum, Burgundy and Cobalt Blue)
S$249