At Autodesk University, NVIDIA demonstrates how millions of artists and designers benefit from Turing's unprecedented capabilities, performance
SINGAPORE — November 14, 2018 — NVIDIA today introduced the Quadro RTX 4000 graphics card — the company's first midrange professional GPU powered by the NVIDIA Turing architecture and the NVIDIA RTX platform.
Unveiled at the annual Autodesk University Conference in Las Vegas, the Quadro RTX 4000 puts real-time ray tracing within reach of a wider range of developers, designers and artists worldwide.
Professionals from the manufacturing, architecture, engineering and media creation industries witnessed a seismic shift in computer graphics with the launch of Turing in August. The field's greatest leap since the invention of the CUDA GPU in 2006, Turing features new RT Cores to accelerate ray tracing and next-gen Tensor Cores for AI inferencing which, together for the first time, make real-time ray tracing possible.
The Quadro RTX 4000 features a power-efficient, single-slot design that fits in variety of workstation chassis. Other benefits include:
Significant performance improvements — 8GB of ultra-fast GDDR6 graphics memory technology provides over 40 percent more memory bandwidth than the previous generation Quadro P4000.
36 RT Cores — enable real-time ray tracing of objects and environments with physically accurate shadows, reflections, refractions, and global illumination.
288 Turing Tensor Cores for 57 TFLOPS of deep learning performance — accelerate neural network training and inference, which are critical to powering AI-enhanced rendering, products and services.
Hardware support for VirtualLink — new open industry standard meets the power, display and bandwidth demands of next-generation VR headsets through a single USB-C connector1.
Improved performance of VR applications — new and enhanced technologies include Variable Rate Shading, Multi–View Rendering and VRWorks Audio.
Video encode and decode engines — accelerate video creation and playback for multiple video streams with resolutions up to 8K.
"Our designers need tools that unleash their creative freedom to design amazing buildings. Realtime rendering with the new Quadro RTX 4000 is unbelievably fast and smooth right out of the gate — no latency and the quality and accuracy of the lighting is outstanding. It will enable us to accelerate our workflow and let our designers focus on the design process without the technology slowing them down," said Ernesto Pacheco, director of Visualization, CannonDesign, a global architectural firm that is among the early users of the Quadro RX 4000.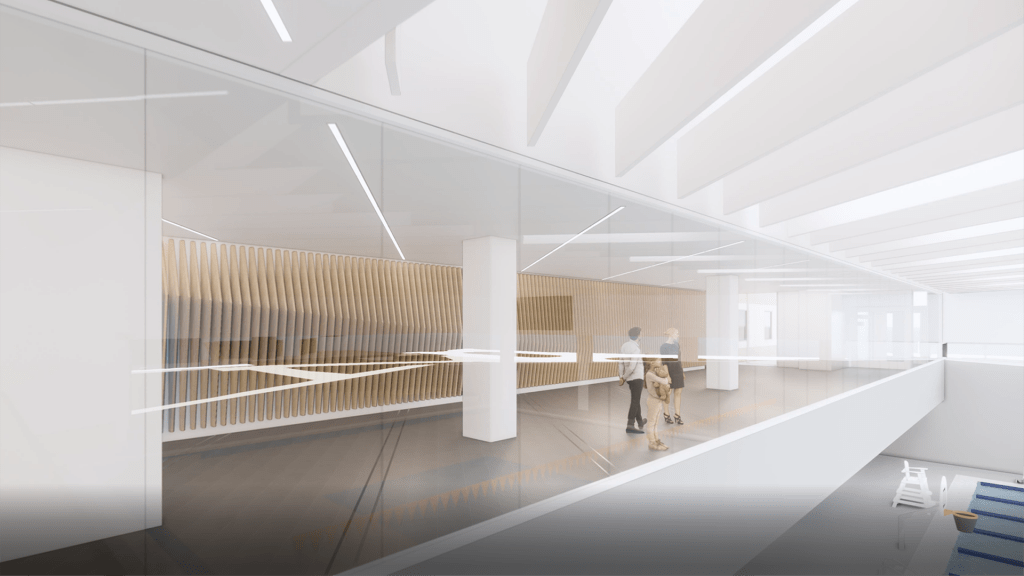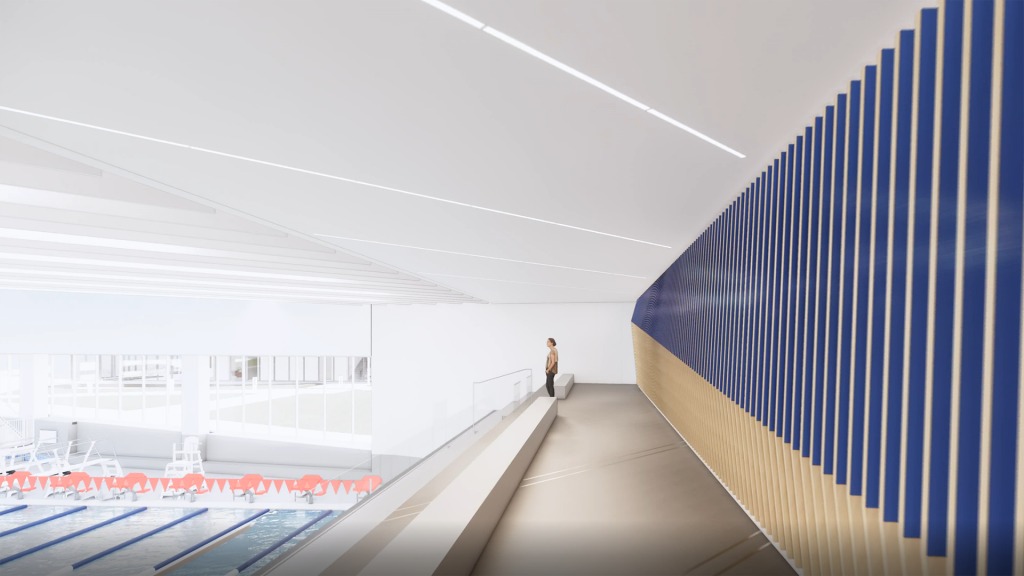 Image courtesy of CannonDesign
See the Quadro RTX 4000 at Autodesk University
This week at Autodesk University, NVIDIA is in booth C1201 demonstrating the powerful new capabilities of Quadro RTX 6000, 5000 and 4000 GPUs. Designers, engineers and artists can interact in real time with their complex designs and visual effects in ray-traced photo-realistic detail and realize increased throughput with their rendering workloads for significant time and cost savings.
Visit the NVIDIA booth to experience a real-time, immersive walkthrough powered by the Quadro RTX 4000. By deploying the Enscape3D plugin and strapping on an HMD, visitors can step inside a full-scale Autodesk Revit model and make changes in real time.
"We're working with NVIDIA at Autodesk University to showcase how Autodesk Revit, powered by NVIDIA Turing's RTX platform, can bring the power of real-time photorealistic rendering to enable millions of designers and architects to create and visualize content in a new way," said Nicolas Mangon, vice president of AEC strategy and marketing at Autodesk. "By reviewing models in an immersive context, teams can collaborate and interact with their data for real-time problem solving."
OEM Support
Leading OEMs have voiced their support for new Turing-based Quadro RTX 4000 GPUs:
"AI and real-time ray tracing are enabling Dell Precision customers to work smarter and faster than ever before. The NVIDIA Quadro RTX 4000 GPUs in Dell Precision Tower workstations will enable more immersive workflows, inferencing, training and hyperrealistic visualization for a wide range of professionals. We're excited about the amazing breakthroughs Dell and NVIDIA will enable for our customers," said Rahul Tikoo, vice president and general manager of Commercial Specialty Products at Dell.
"The ability for real-time ray tracing is driving the greatest advancement in computer graphics in almost two decades. The amazing horsepower of Z by HP Workstations combined with the new capabilities of one or more Quadro RTX 4000 GPUs means millions of creatives, engineers and other professionals can create their best work ever," said Xavier Garcia, vice president and general manager of Z by HP at HP Inc.
"The power and possibilities of the new NVIDIA Quadro RTX 4000 will change the way many of our customers will create and design the world around them. Lenovo is proud to support this latest addition to the Quadro RTX family across our ThinkStation P Series portfolio. Together, creative and technical professionals will now be able to unlock new levels of performance and AI-based capabilities in order to make more informed decisions faster and tackle demanding design and visualization workloads with ease," said Rob Herman, general manager of the Lenovo Workstation & Client AI Group at Lenovo.
Availability and Pricing
The Quadro RTX 4000 will be available starting December on www.nvidia.com and from leading workstation manufacturers, including Dell, HPI and Lenovo, and authorized distribution partners, including PNY Technologies in North America and Europe, ELSA/Ryoyo in Japan, and Leadtek and Ingram in Asia Pacific.
Developers can access the powerful new capabilities of NVIDIA RTX through industry-leading OptiX, DXR and Vulkan APIs. Estimated street price for the Quadro RTX 4000 is $900.
In preparation for the emerging VirtualLink standard, Turing GPUs have implemented hardware support according to the "VirtualLink Advance Overview." To learn more about VirtualLink, please see http://www.virtuallink.org.
VirtualLink is a trademark of the VirtualLink Consortium. USB Type-C and USB-C are trademarks of USB Implementers Forum. Other company and product names may be trademarks of the respective companies with which they are associated.
About NVIDIA
NVIDIA's (NASDAQ: NVDA) invention of the GPU in 1999 sparked the growth of the PC gaming market, redefined modern computer graphics and revolutionised parallel computing. More recently, GPU deep learning ignited modern AI — the next era of computing — with the GPU acting as the brain of computers, robots and self-driving cars that can perceive and understand the world. More information at http://nvidianews.nvidia.com/.