August 23, 2018, Shanghai, OPPO, a leading global smartphone brand, dedicated to providing products infused with art and innovative technology, officially released two new R series products – OPPO R17 and R17 Pro. With the new product positioning of the R series, OPPO R17 and R17 Pro adopt revolutionary gradient design and a number of innovations to bring users a smartphone series that combines artistic design and elegant technologies. The R17 series fully demonstrates OPPO's innovation and leadership in mobile phone design.
Brian Shen, Assistant Vice President of OPPO and Head of Marketing in China, said:
"OPPO insists on creating products with 'beauty' and aims to create beautiful products from two dimensions; design and technology. Under the guidance of this concept, we have brought two new masterpieces, R17 and R17 Pro, to our users. The R17 series breaks with previous R series' product updates by incorporating new and powerful technological innovations to bring users even more surprises."
An experiential launch, at the intersection of fashion and technology, the OPPO R17 series created an amazing night with the theme "Night Matters". The flowing colors and vitality guided the visitors to a place of wonder. Far from an ordinary launch conference, this immersive and experiential show presented the best of fashion and technology. Through a refreshing interactive exhibition, the launch offered visitors an innovative and unique technology journey full of visual impact and emotion.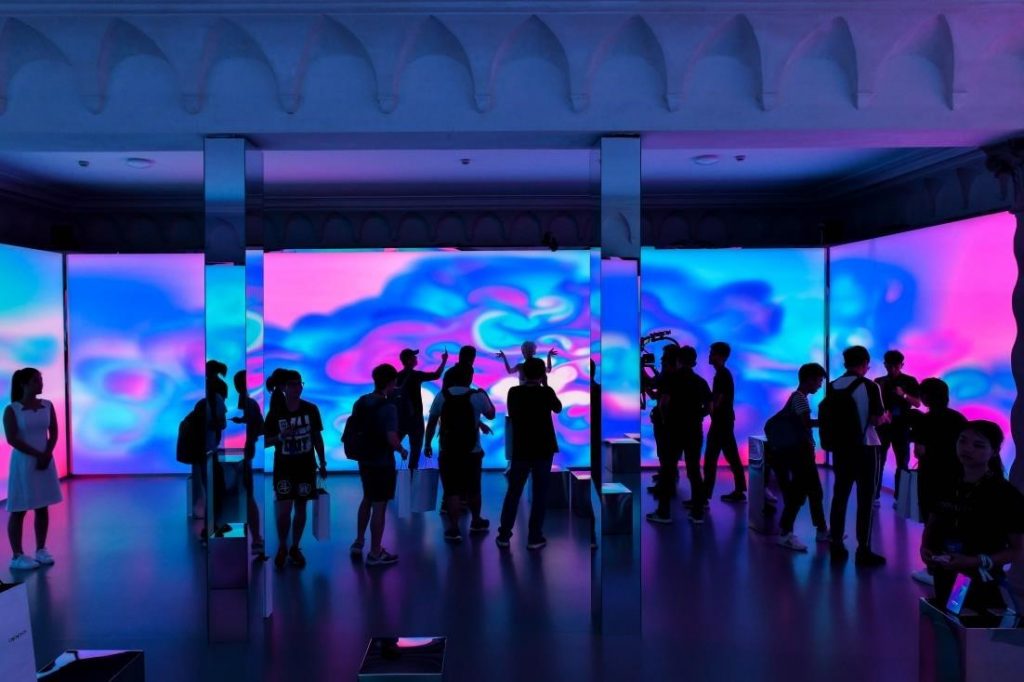 Design and night shooting experience area of OPPO R17 Series
Every aspect of this launch showcased OPPO's thoughtful design. The TOF 3D photo experience area consisted of a ring-shaped light and statues of David and Venus. The TOF technology can capture and display the sculptures on the mobile phone. The flash charging experience area, composed of light-balls and a flowing process, simulated electronic energy transmission – the faster the balls lit up, the faster the charging speed. By comparing VOOC and SuperVOOC, guests could intuitively feel the charging speed of SuperVOOC is twice as fast as VOOC. The most eye-catching thing perhaps was a rotating device consisting of hundreds of gradient glasses, making light flow and change. OPPO also created a twilight-story photo area, Hidden Fingerprint Unlock experience area, and more interactive devices. This wonderful interactive pavilion will soon be open to the public so they can also experience the magical night created by the OPPO R17 series. OPPO has always been exploring in-depth ways to interact with users and the OPPO R17 is just another example of this.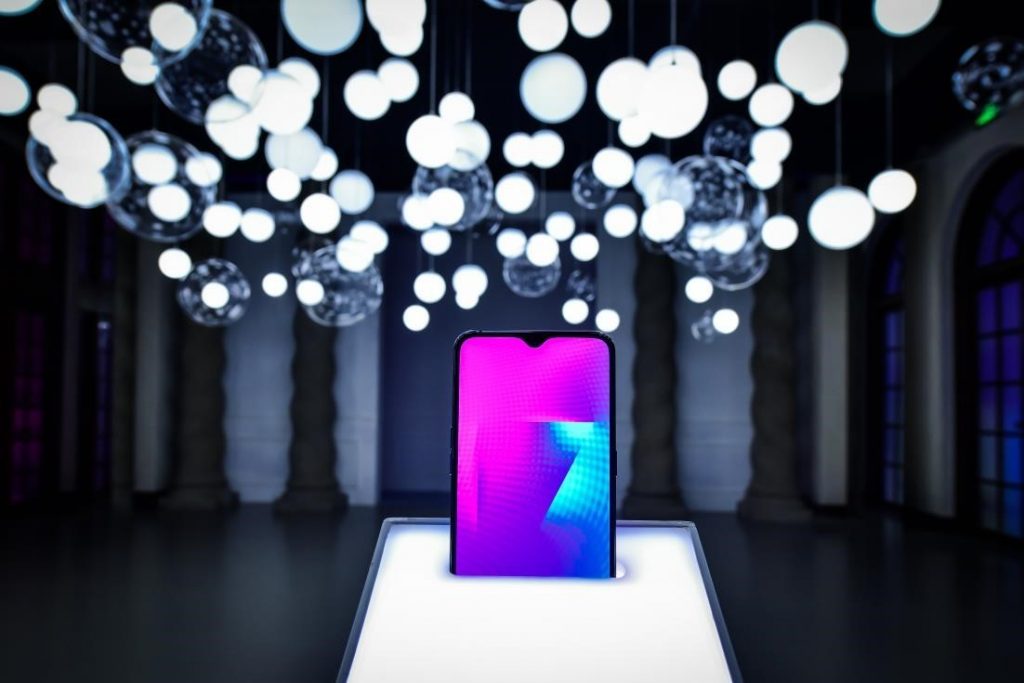 OPPO R17 series charging experience area
Leading industrial design with gradient colors – renewing the color aesthetics of smartphone
As the pathfinder of smartphone gradient design, OPPO always adheres to its design philosophy, and continuously creates stunning gradient colors for consumers, using OPPO's fashionable aesthetics and advanced craftsmanship. From the Nebula Purple of R15, OPPO has always been leading the trend of the industry, making gradient design a trend for smartphone design. The R17 invented a brand-new "three-color and bi/quad-direction" gradient design through adding a light-condensing layer, the OPPO R17 series allows light to flow on the surface of the device, demonstrating leading color aesthetics and innovation.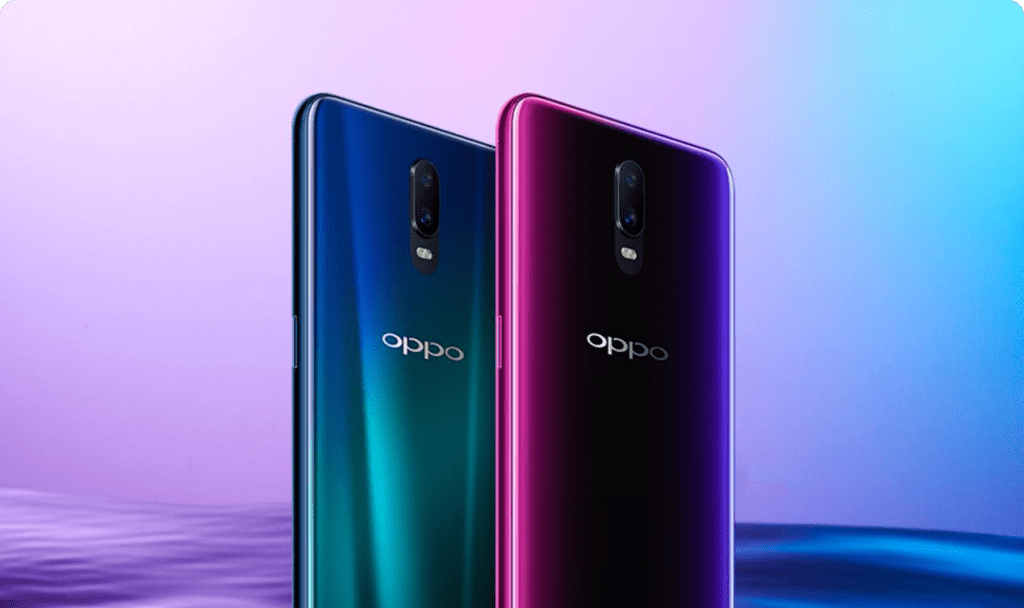 OPPO R17 Ambient Blue and Neon Purple
Powered by a series of innovative technologies, for a smart and smooth experience
When it comes to product technology, night shooting is one of the most difficult challenges in the smartphone industry. The R17 series upgrades both hardware and software, with the R17 Pro being a fashionable camera phone designed for night shooting. The R17 Pro features a smart aperture and a software-level AI Ultra-clear Engine that allows users to take high-quality night photos. The AI Ultra-clear Engine is OPPO's unique image-enhancing engine that breaks through hardware limitations and maximizes image quality.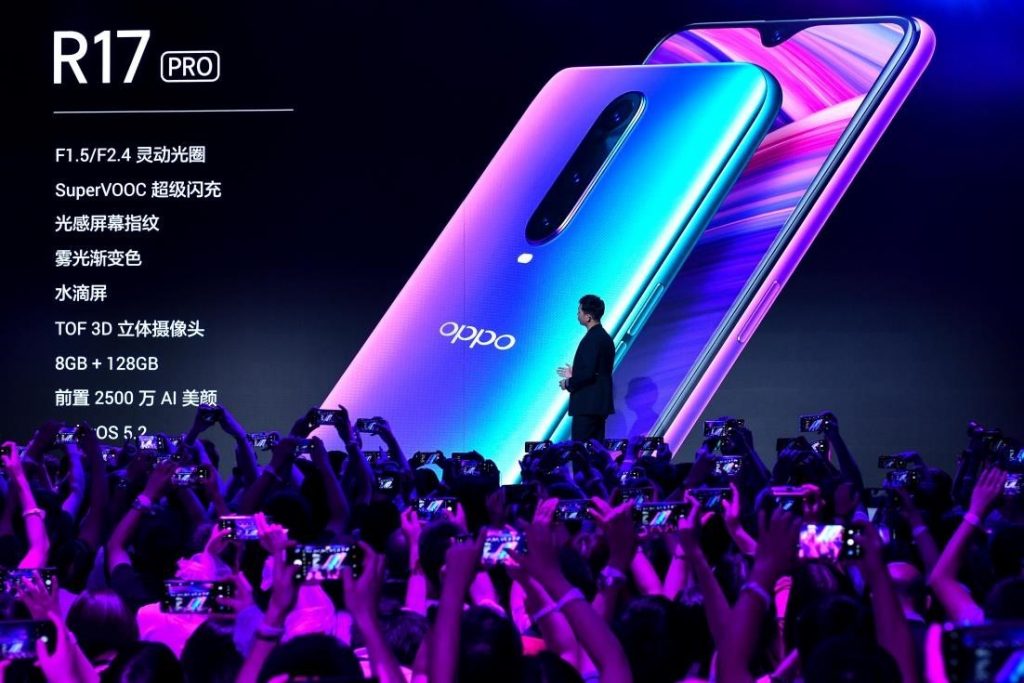 OPPO R17 Pro
The R17 series adopts Corning® Gorilla® Glass 6 for the first time, with a 91.5% screen-to-body ratio and Hidden Fingerprint Unlock. The R17 Pro also features TOF
3D camera, upgrading the camera from 2D to 3D and featuring users' functions like 3D photos, somatosensory games, AR ruler and more. The R17 Pro also carries SuperVOOC flash charging technology, allowing R Series users to enjoy the safest and most efficient charging technology in the industry.
The new positioning of R series facilitates the continuous development of the brand
The R17 series positions OPPO as a brand offering "fashionable design and technology innovation". OPPO also provides users with more differentiated choices by adopting multiple product series. Since the beginning of this year, OPPO has made efforts (i.e. product, R&D, marketing, and retail) to promote the development of the smartphone industry whilst also serving more and more young people around the world.
The OPPO R17 8GB+128GB will be available in China on Aug 30th 2018 at 3499
RMB, while OPPO R17 6GB+128GB will be available in China in early September at 3199 RMB. The R17 Pro 8GB+128GB with SuperVOOC is priced at 4299 RMB, and is expected to go to China market around mid-October.
The R17 and R17 Pro availability in Singapore will be announced at a later date.
# # #
About OPPO
OPPO is a leading global smartphone brand, dedicated to providing products infused with art and innovative technology. Based on the brand elements of young, trendsetting and beauty, OPPO brings consumers delighted experience of digital life. 
For the last 10 years, OPPO has been focusing on manufacturing camera phones, while innovating mobile photography technology breakthroughs. OPPO started the era of Selfie beautification, and was the first brand to launch smartphones with 5MP and 16MP front cameras. OPPO was also the first brand to introduce the motorized rotating camera, the Ultra HD feature and the 5x Dual Camera Zoom technology. OPPO's Selfie Expert F series launched in 2016 drove a Selfie trend in the smartphone industry.
In 2017, OPPO was ranked as the number 4 smartphone brand globally, according to IDC. And today, OPPO's business has covered 31 countries and regions, and has 6 research centers worldwide, providing excellent smartphone photography experience to more and more young people around the world.